How to Download Your Bike Insurance Copy?
If you're a motorcycle owner, you know insurance is a must. It is the law in most states and a crucial way to protect yourself, your bike, and your finances in an accident. While your insurance company will send you a physical copy of your policy documents, keeping a digital copy on hand is also a good idea. That way, you can access it anytime, anywhere. Here's a quick and easy guide to downloading your bike insurance copy.
While your insurance company will keep a record of your policy on their end, having a copy is always a good idea. Here is a quick guide on how to download your bike insurance copy.
Make sure you wear a helmet while riding the bikes to be safe.
How to download your insurance copy?
Step 1: Find Your Insurance Company's Website

The first step is to find your insurance company's website. A simple Google search should do the trick if you didn't remember the URL off the top of your head. Once you're on the site, look around for a login or account portal.
Step 2: Log In or Create an Account

If you already have an account with your insurance company, then great! Go ahead and log in using your credentials. If you don't have an account yet, no problem—most sites will let you create one quickly and easily. You'll just need to provide some basic information like your name, address, date of birth, etc.
Step 3: Find Your Policy Documents

Once you're logged in, take a look around for your policy documents. Every company has their own system for organizing and storing customer information, so it might take a little bit of digging to find what you're looking for. If you can't find them immediately, try checking under "My Policies" or "My Account."
Step 4: Download or Print Your Copy

Once you've found your policy documents, all that's left to do is download or print them out. Most companies will give you the option to do either one (or sometimes both). If you choose to download them, be sure to save them in a place where you'll be able to find them easily—like your computer desktop or a folder on your hard drive. And that's it! Now you have quick and easy access to your bike insurance documents whenever you need them
How to Download Your Bike Insurance Copy in PolicyBazaar
In my case I got Insurance from Privacy Polciy, so here is the step to download Your Bike Insurance Copy in Policy Bazaar
If you have not yet set up an account with your PolicyBazaar, then now is the time to do so. This will give you easy access to all of your policy information in one place.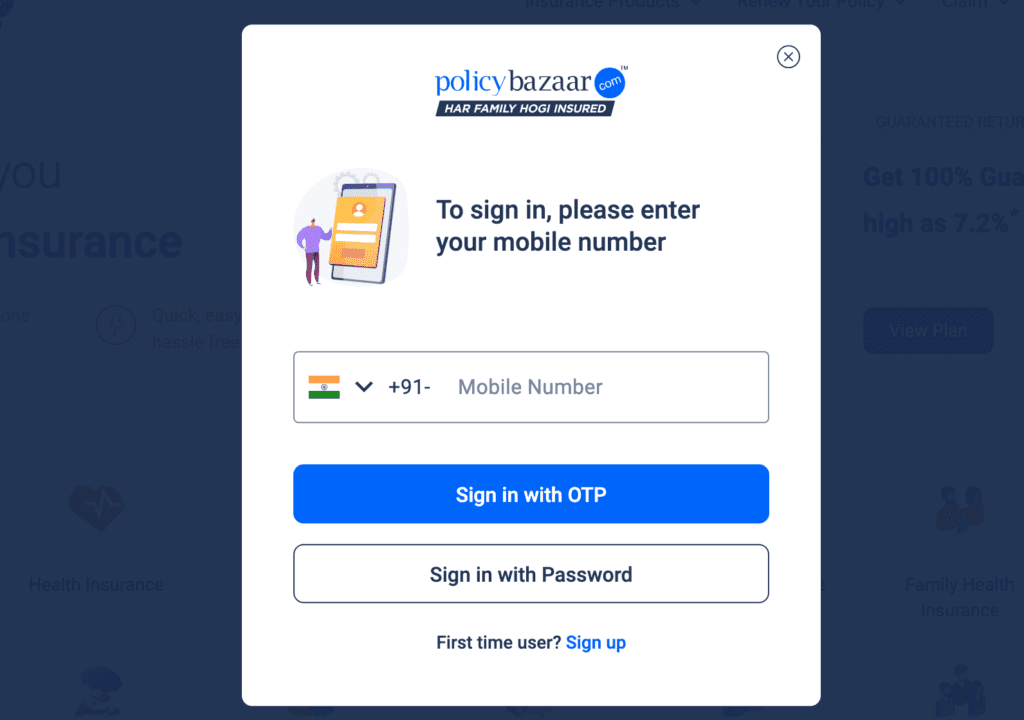 Login with your Mobile number and OTP.
Once you are logged in, look for the section labelled "My Policies."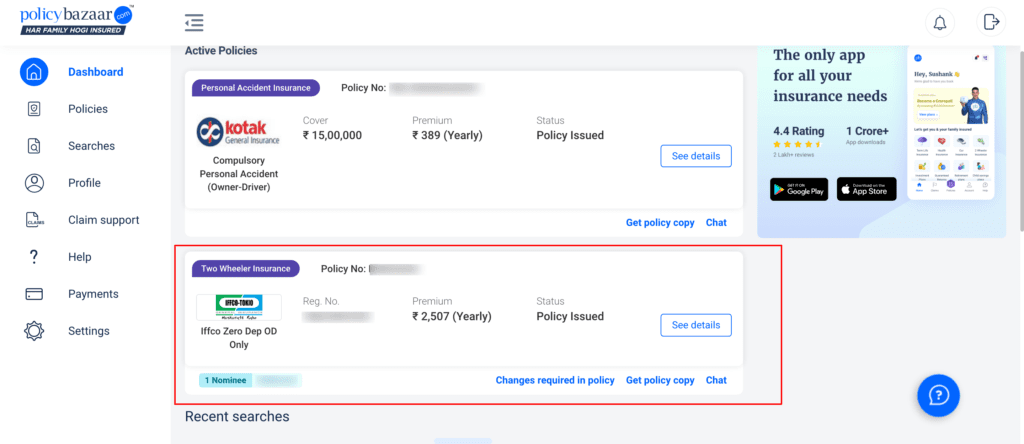 Click on the link that says "Get Policy Copy"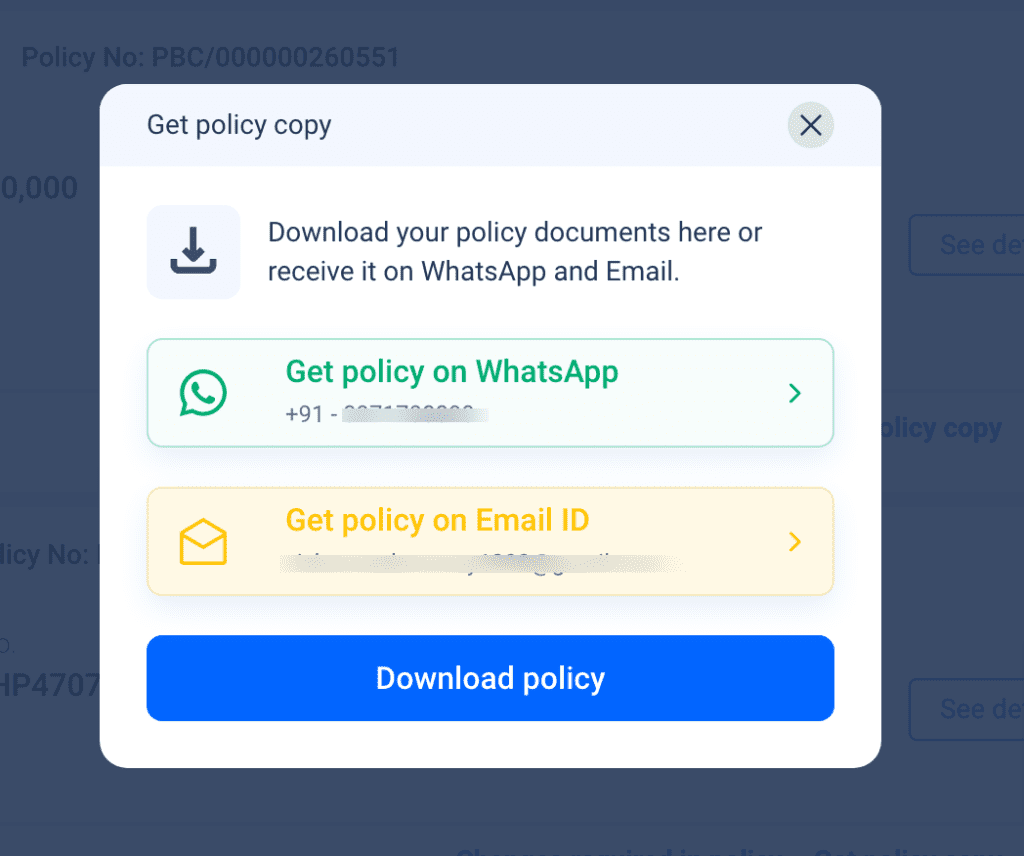 Your policy should start downloading automatically. If it does not, then check your downloads folder or contact customer service for assistance

.
Through Policy Bazar App
Download the Policy Bazaar App
Login with your Mobile number and OTP
Click on Policies
Select your policy
Click on Download.
Conclusion

That's all there is to it! Now that you know how to download your bike insurance copy, keep it stored safely in case you need to reference it. As a motorcycle owner, it is always important to be prepared and have all the necessary documents.
Keeping a digital copy of your bike insurance policy is a great way to ensure that you're always prepared in case of an accident. After all, accidents can happen anytime, anywhere. And while downloading your documents may seem like a daunting task, it's actually quite simple once you know where to look. Just follow the steps outlined above, and you'll have everything you need in no time flat.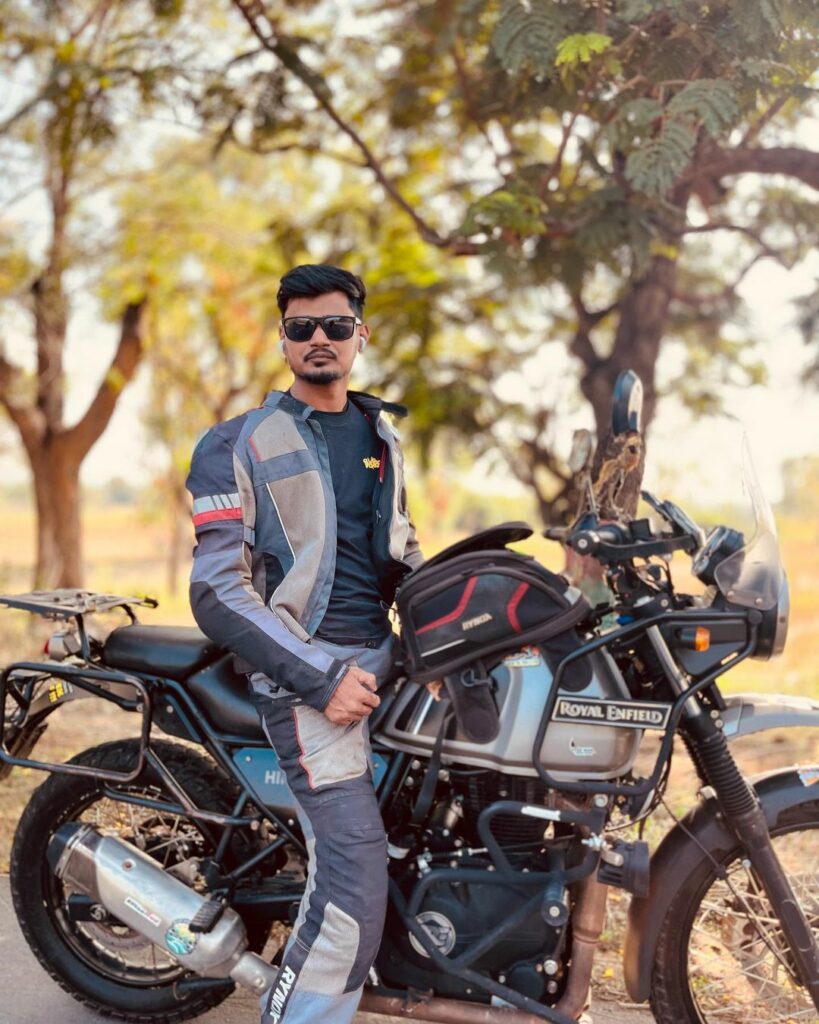 Vishwanath Mathpati
I am Vishwanath Mathpati, a full-time Blogger and Motorcyclist from Bidar, Karnataka. I love writing about my Motorcycles Stories and Riding Gears on this blog.
Know More About Me.
---
If you liked this article, then please subscribe to our YouTube Channel for more Bike Videos. You can also find us on Instagram, Twitter and Facebook.
Disclosure: As an Amazon Associate, I earn from qualifying purchases. Read more about Amazon Affiliate Disclaimer.