Top 7 Best 350cc Bikes in India 2023
Bike enthusiasts in India are spoilt for choice regarding 350cc bikes. The market is flooded with options, and you can even find some of the best brands selling their products reasonably. In this post, we will look at some of the best Best 350cc Bikes in India available on the Indian market right now.
What's your favourite bike? What kind of information would you like to see from us next time? Leave your feedback in the comments below!
We also shared the Best 300cc Bikes in India and also check our collection of Best Touring Bikes in India.
1. Royal Enfield Bullet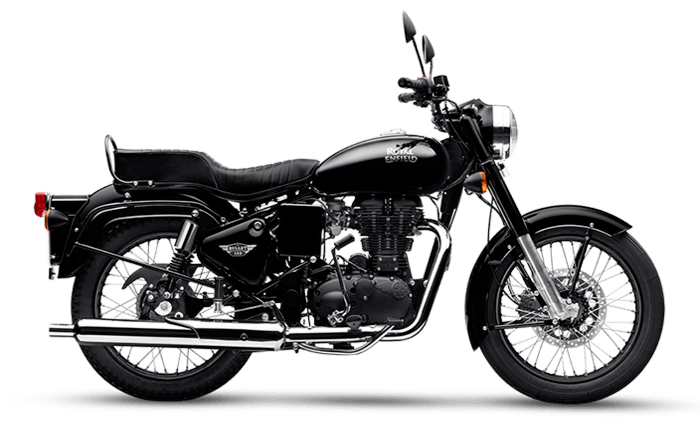 The Royal Enfield Bullet 350 is a cruiser motorcycle that comes with a price tag of ₹ 1,38,726 Ex. It's powered by an air-cooled 346 cc BS6 engine it outputs 19.1 bhp @ 5,250 rpm and has 28 Nm torque at 4 thousand RPMs as well as having both front disc brakes and rear drums for braking needs! The bike also features 17 inches spoke wheels paired up onto tubed tires giving you ultimate control when riding on rough terrains or even taking shortcuts through traffic.
The Royal Enfield Bullet 350 is a family-friendly motorcycle with an inbuilt charm. The front forks are 35 mm telescopic and at the rear, there are twin shock absorbers that come equipped with 5 steps adjustable preload, 80 mm travel for soft or firm riding respectively.
2. Royal Enfield Classic 350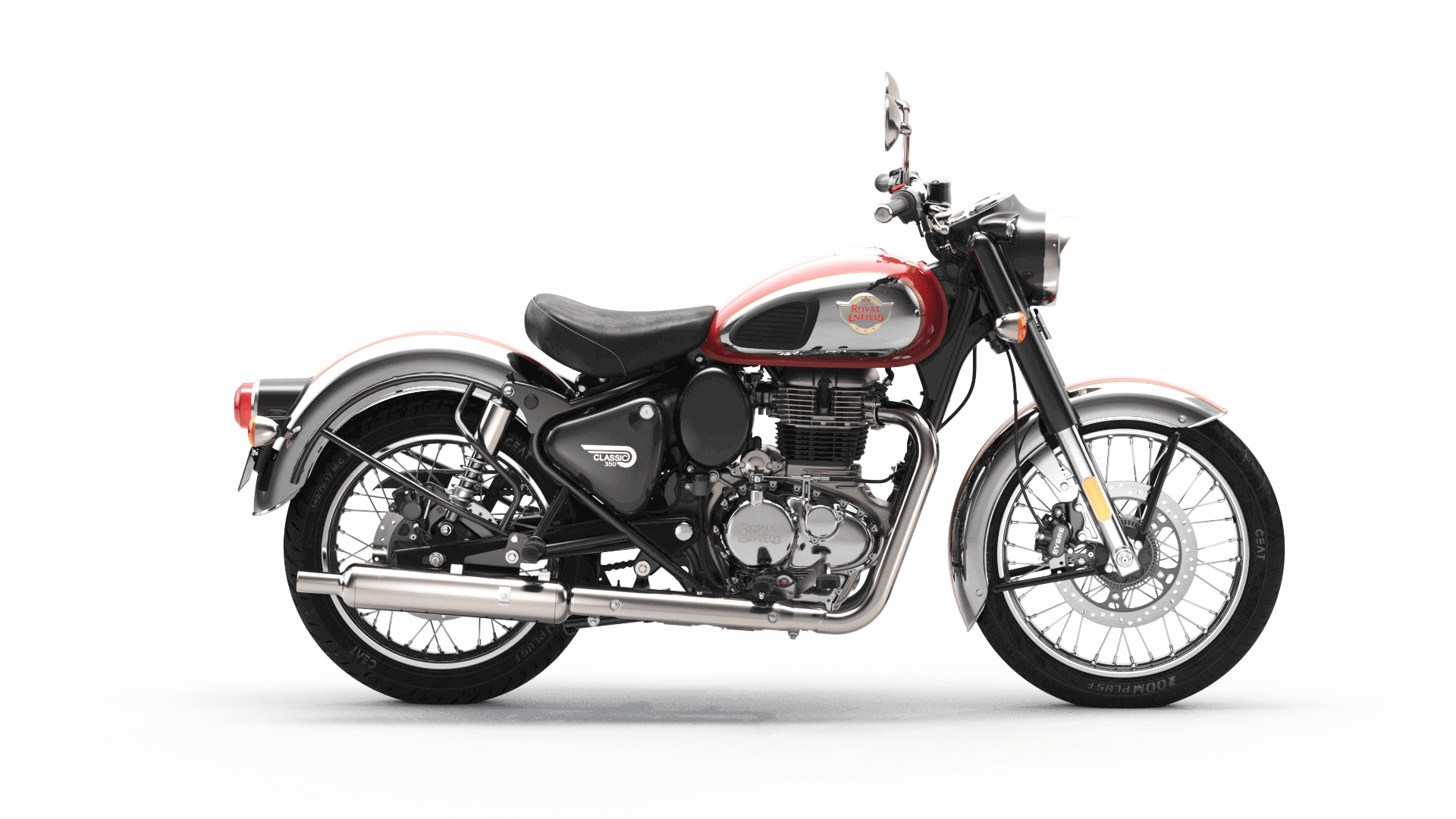 The Royal Enfield Classic 350 is a high-quality, long-lasting motorbike that comes with a price tag of ₹ 1,38K. Showroom (Ex). The bike has an Air/Oil Cooled 349 cc BS6 engine producing 20 PS @ 6100 RPM and 27 Nm torque within 4k RPM range making it one powerful machine! It also features disk brakes both front & rear as well as dual-channel ABS options for safety measures. For those who want something stylish yet practical, this could be exactly what you need so act fast before these sell out!"
Also Check: What is ABS
Royal Enfield Classic 350 has a unique look that is hard to ignore. The 19-inch front and rear wheel allow for increased traction on any surface, converting into tubeless tires that are more resistant against punctures or flats! With its 6 step, adjustable preload shocks paired up nicely with an aluminium alloy frame, you can conquer anything in your path, whether dirt roads or city streets alike, without worrying about stability during twisty mountain passes.
3. Royal Enfield Meteor 350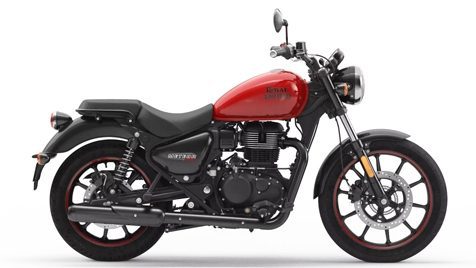 The Royal Enfield Meteor 350 is a cruiser motorcycle that comes with the price of ₹ 1,38,726 Ex. Showroom! This bike has been air-cooled and powered by an engine that produces 20.21 PS at 6100 rpm along 27 Nm torque @ 4500 RPM from 349 CCs putting out power through 5 Speed transmission as well giving it both front & rear disk brakes, dual-channel ABS options for best safety features available today
The Royal Enfield Meteor 350 is perfect for long-distance riders. It comes with 19-inch front and 17 inch rear tubeless tires, an alloy wheel setup that can hold air even during heavy rain or snowfall conditions since it's made from high durability material like steel instead of plastic which would burst when punctured by sharp objects such as rocks on roadsides etc., it is 41 mm forks are equipped with 130mm travel capabilities at both ends. With twin-tube emulsion shock absorbers having 6 adjustable preloads including stiff lockout settings you'll feel safe while taking those bends without any worry about your suspension bottoming out before reaching the end!
4. Honda Hness CB350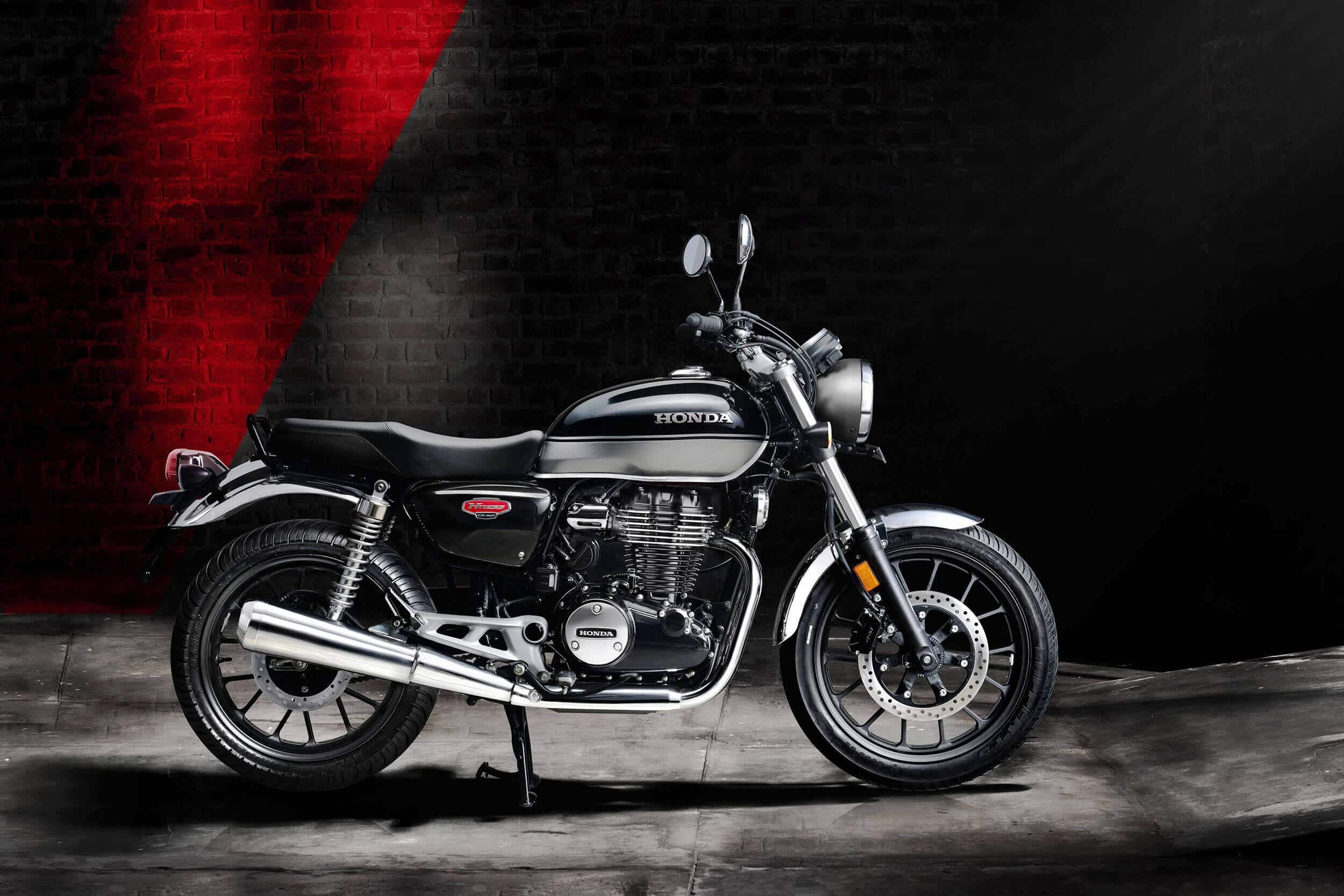 The Honda Hness CB350 is a classic motorcycle with all the features you need for an enjoyable ride. It has ABSDual channel traction control, speedometer analogue odometer digital trip meters and more!
The Honda Hness CB350 is a motorcycle that comes with the price of ₹ 1,38,726 Ex. Showroom and it's powered by an Air/Oil Cooled 348.36 cc BS6 engine which outputs 21 PS @ 5500 rpm or 30 Nm @ 3000 RPM to make your commute easy! The 6-speed manual transmission helps you handle hills while dual-channel ABS brakes will keep you safe during emergency stops in either case where traffic might slow down just enough for an accident–think about what could happen if we didn't have these features on our bikes today!?
The Honda Hness CB350 has a classic retro look that will make you feel like you are back in the day. With its 19-inch front wheel and 18 inch rear tires, this bike offers plenty of grip for any terrain!
The telescopic forks along with twin hydraulic shocks at both ends ensure maximum control over bumps or potholes while giving out an enjoyable ride thanks to their wide range adjustment feature which can be adjusted easily without tools using only one hand! This stylish two-stroke motorcycle comes equipped with alloy wheels meaning it's ready to roll anytime anywhere no matter how bumpy roads might get.
5. Honda Hness CB350 RS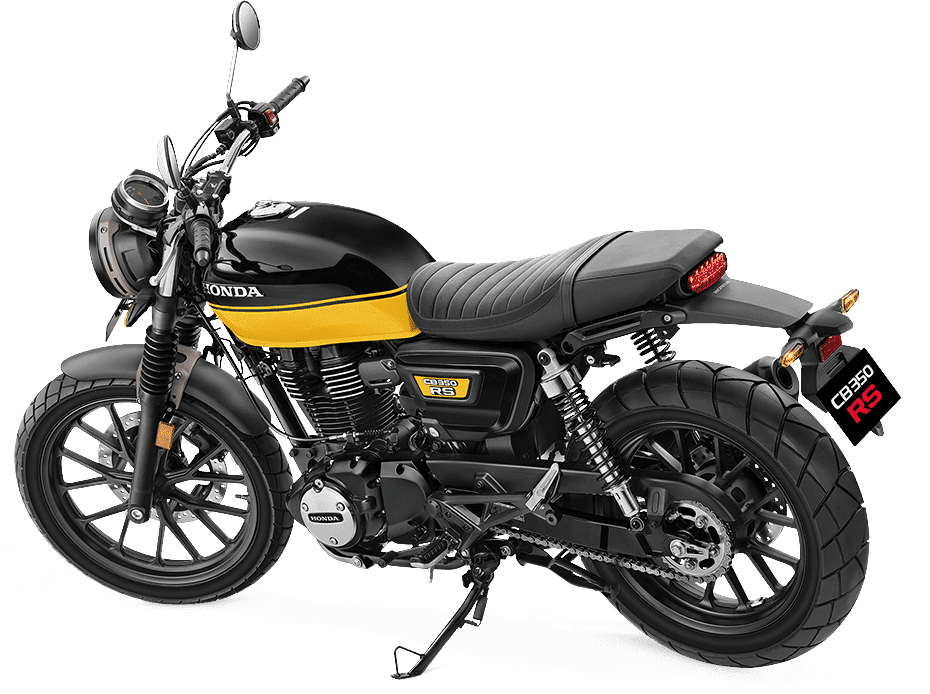 The Honda CB350RS is the perfect motorcycle to take on any road. This bike comes with an affordable price tag, 21 PS at 5500 RPM and 30 Nm of torque for 3000 rpm! The engine produces 34 HP which makes this vehicle both powerful and fuel-efficient too; you can ride all day long without having to worry about your wallet thanks to its ₹ 2 Lakh (ex-showroom) starting cost!. With disk brakes front & rear as well as Dual Channel ABS options available it'll stop on a dime no matter what surface or weather condition present itself along your journey
The Honda Hness CB350 comes with 19-inch front and 17 inches rear tubeless tires. It has a telescopic fork for smooth riding on the road, as well as a twin hydraulic suspension at its back end to soak up all types of terrain – whether you're racing through dirt roads or taking corners fast!
6. Jawa Perak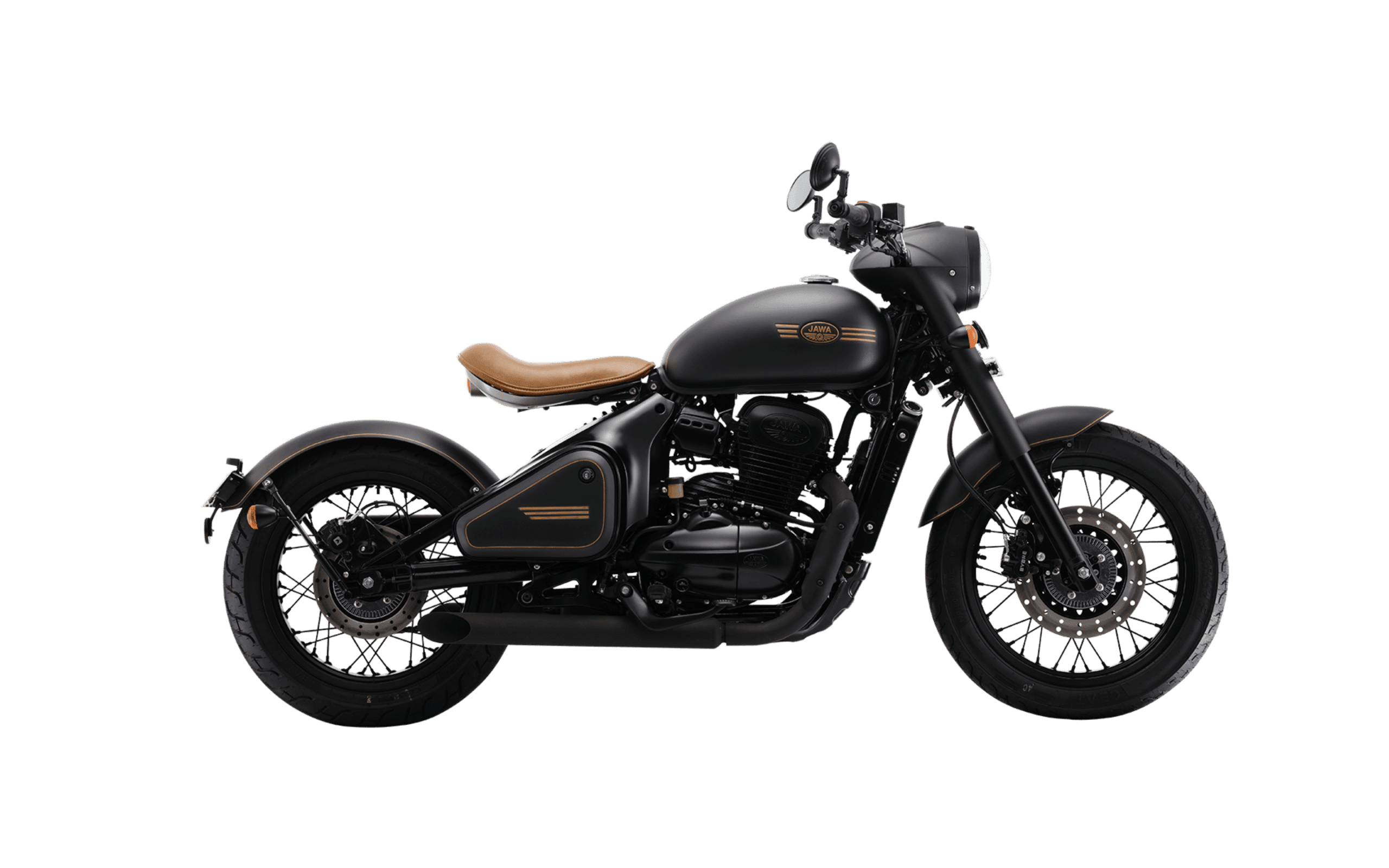 The Jawa Perak is a mid-size cruiser motorcycle that's powered by a Liquid Cooled 334 cc BS6 engine. It outputs 30hp at 64 PS with 32Nm of torque 3000 RPMs and can do 0 to 60 mph in 4 seconds, making it perfect for cruising around town or hitting up your favourite twisty roads! With both front disk brakes as well as rear ones equipped on this bike, you'll be able to take corners easily without worrying about sliding out from under braking too quickly thanks partially due to its dual-channel ABS options too–allowing drivers even more safety while cornering themselves.
Jawa Perak is a motorcycle that has all the comforts of home. It features front and rear suspension, which keeps you comfortable on your ride with its telescoping hydraulic forks or mono-shock absorbers at 18-inch wheels for extra stability when corners need to be taken quickly!
We hope you found this list of the best 350cc bikes in India to be helpful. Do you have a favourite? Let us know what your favourite is and why, or tell us if there's another motorcycle that should've been on the list! Your opinion matters too.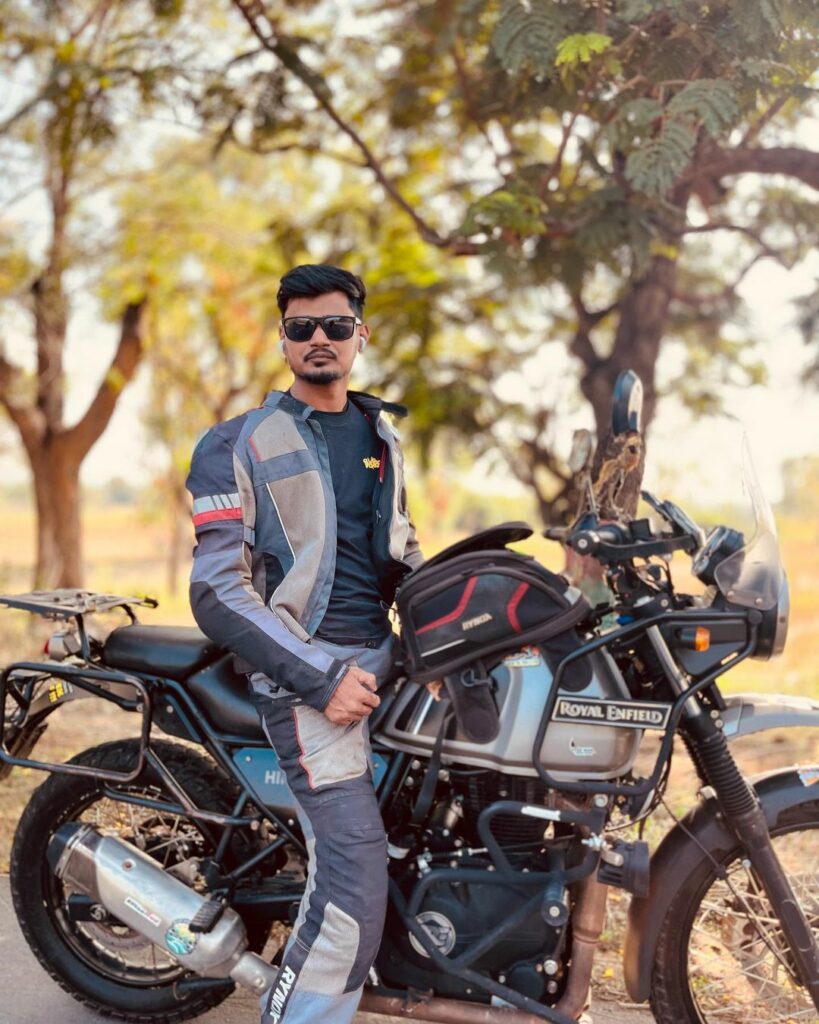 Vishwanath Mathpati
I am Vishwanath Mathpati, a full-time Blogger and Motorcyclist from Bidar, Karnataka. I love writing about my Motorcycles Stories and Riding Gears on this blog.
Know More About Me.
---
If you liked this article, then please subscribe to our YouTube Channel for more Bike Videos. You can also find us on Instagram, Twitter and Facebook.
Disclosure: As an Amazon Associate, I earn from qualifying purchases. Read more about Amazon Affiliate Disclaimer.