Is Honda Active 6G is the best two-wheeler in its segment?
Honda Activa is the most widely used scooter in India. In other words, it's the most sold and famous 2W in India. Due to its extraordinary features, as compared to other two-wheelers, Activa 6G is the highest selling model in India and touched a big milestone.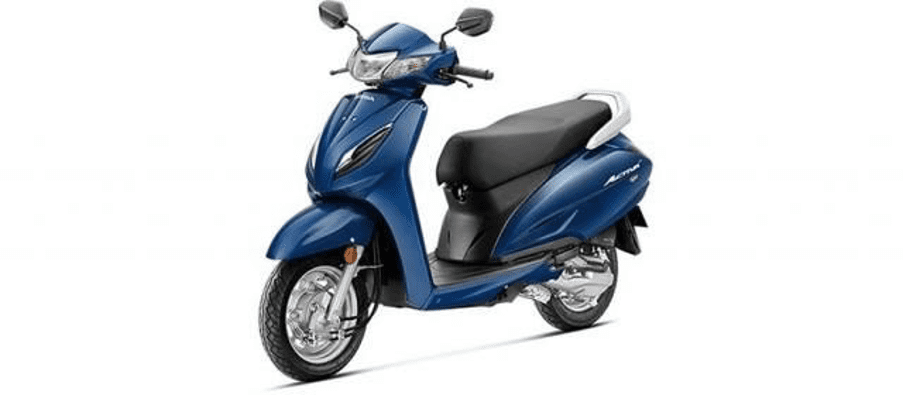 To cope with technology, Honda keeps on innovating its Activa models so that users can get the best of comfort and convenience. Moreover, its innovations are not only in terms of technology, but also mileage, comfort, convenience, price, and lots more. But with newer models, despite the trust in Honda, there always lies an ambiguity whether the model is worth buying or not! Even many facts call Honda Activa 6G the best 2W as it is a part of the latest model.
However, are these the only reasons that make it best, and is it the ideal 2W? No, there are many more reasons let's discuss one by one.
Honda Activa 6G Specifications
Several specifications make us obsessed with the all-new Activa 6G; let's check it out.
Activa 6G has the most exquisite looks and comes in two main variants. Deluxe and Standard. They are similar variants, yet they share many differences as well. The significant difference is that the Deluxe has an LED light, whereas the Standard one has bright Halogen lighting.
The Honda Activa 6G model has a Kerb weight of 107 kg, lighter than its initial 5G model. It has a length of 1833mm and a width of 697mm, besides having a height of 1156mm. Moreover, it has an Automatic type transmission with an excellent fuel efficiency of 45 km for maximum fuel savings.
With 12 inches front Tubeless tyre and 10 inches rear Tubeless tyre, you will get the best driving experience possible for any two-wheeler.  Using a bike puncture kit and tyre inflator allows you to fix a flat tyre no matter where it is located. 
The vehicle has a Front Telescopic suspension, preferred the most in two-wheelers scooters.
Besides having a 12V electrical battery, and petrol-type fuel, it has a Cooled Ignition CDI engine with Hydraulic wheels for a smooth and comfortable ride.
But, what are the features of the Honda Activa 6G? Let's have a look:
Features of Honda Activa 6G
Besides an extraordinary design, rich solid colours, and elegant looks, Activa 6G has several features that would be a boon to you.
Lower Noise: The Activa 6G has a "silent start" feature that generates negligible sound when it is turned on. Besides, the vehicle has the ACG Starter Motor that eliminates the unnecessary sounds of gear meshing and gear engagement. It further lowers the need and cost of maintenance.
Telescopic Front Suspension Technology: The latest Activa 6G has innovated its vehicle with telescopic front suspension technology. You can drive comfortably, smoothly, and conveniently on uneven roads. Riding on rough roads and paths has become easier with this model.
Bigger Front Wheel: The Honda Activa 6G has a 12-inches front wheel that makes it easier to ride on bad roads, and you can enjoy a comfortable ride.
Better Mileage: Petrol prices are rising day by day. Also, it's a non-renewable resource hence conservation is essential. Therefore, Honda Activa 6G provides 10% better mileage than the initial legend "Activa 5G." Besides, it has a BS-VI air-cooled engine that will reduce pollution and increase your engine's life. Its engine can fetch 7.79 PS power besides having an 8.79 Nm torque.
Engine Turning On/Off Technology: The Activa 6G is equipped with a Start-Stop switch. This makes it easier for you to switch off the engines while waiting in the markets or at traffic signals. Honda has tried to make it exceptionally energy efficient.
External Fuel Fill supported by Button: As mentioned earlier, Honda Activa 6G provides you with the maximum possible convenience. It has an external fuel filling cap that you can easily open with the help of a switch. So, you do not have to get down each time, lift it and then manage fuel filling.
Know about the price of Activa 6G
The fantastic model is equipped with the latest features and technology to aid your comfort; the scooter is available in six colours.
It comes in Rebel Red Metallic, Matte Steel Black Metallic, Pearl Precious White, Matte Magnificent Copper Metallic, Matte Axis Grey Metallic, and Falcon Blue Metallic blue colours. Thus, you can choose your favourite colour as per your preferences.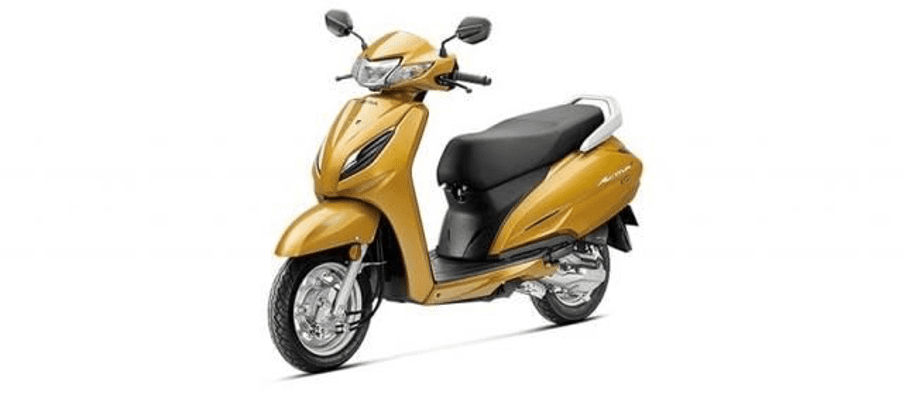 Besides, it costs around INR 69,645 – 71,391. It may not be affordable for you, or you may have monetary issues and choose to buy it over EMI.
However, the drawback is that on EMI, it would cost more than its original price.
Bottom Line
When you buy any vehicle from a showroom, it may cost you higher, and that's the primary reason you can prefer to check out the vehicle at any online platform. There are many online platforms available like Droom. You can check all the features and specifications first to make a better buying decision. Moreover, you must place your order online on its website, thus reducing the physical showroom costs.
Besides, you can even buy a second-hand if you do not want to buy a new one. Honda Activa 6G is available with a good warranty, and it's certified, tested, and inspected before sale.
All these functionalities make Activa 6G the best two-wheelers of the present time. So, if you are planning to buy it, you must go ahead.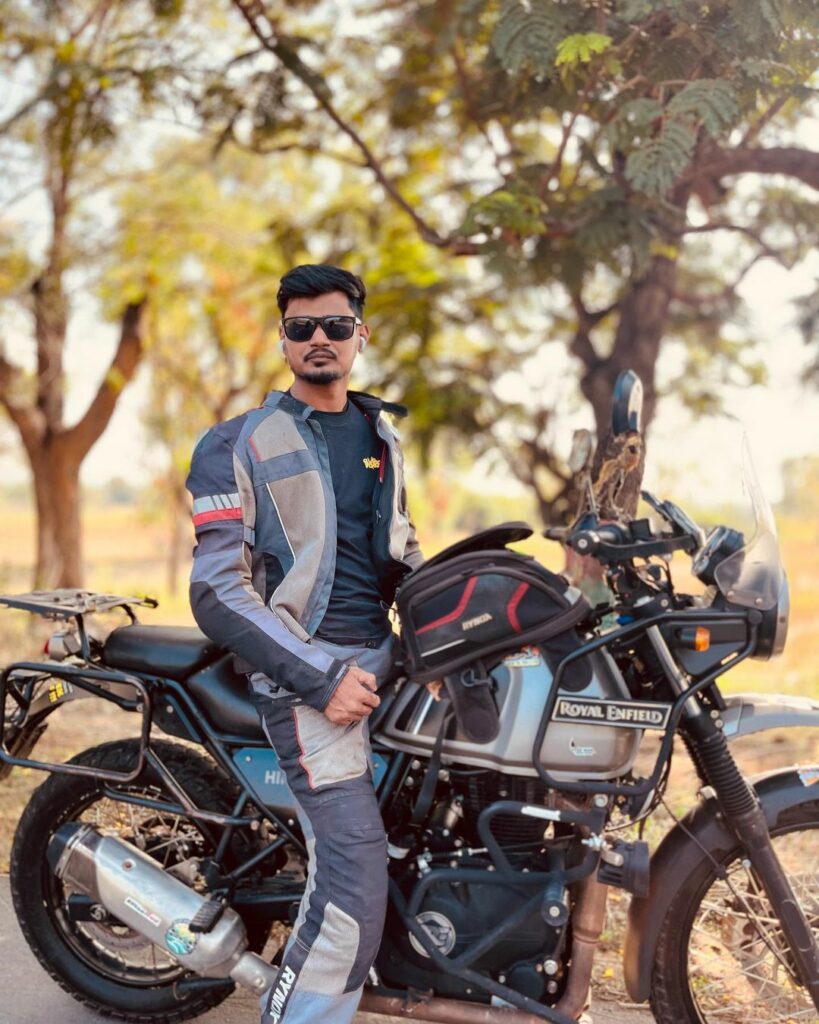 Vishwanath Mathpati
I am Vishwanath Mathpati, a full-time Blogger and Motorcyclist from Bidar, Karnataka. I love writing about my Motorcycles Stories and Riding Gears on this blog.
Know More About Me.
---
If you liked this article, then please subscribe to our YouTube Channel for more Bike Videos. You can also find us on Instagram, Twitter and Facebook.
Disclosure: As an Amazon Associate, I earn from qualifying purchases. Read more about Amazon Affiliate Disclaimer.