Top 8 Best Motorcycle Rides in Delaware: Exploring the Scenic Byways
When it comes to exploring the open road on a motorcycle, Delaware has a lot more to offer than one might initially think. With its idyllic landscapes, charming small towns, and winding roads, there's no shortage of scenic routes perfect for motorcyclists seeking adventure. I've narrowed down the top 8 best motorcycle rides in Delaware that you won't want to miss.
Delaware may be small, but its diverse terrain provides a variety of picturesque rides for motorcyclists of all skill levels. From the coastal highways tracing the stunning Atlantic Ocean shoreline to twisty country roads meandering through lush forests and tranquil farmlands, the First State ensures you'll find the ideal backdrop for your two-wheeled adventures.
Its neighboring states too, offer a treat for bikers. To the north, Pennsylvania's Grand Army of the Republic Highway presents the perfect blend of history and scenic splendor. And if you venture east into New Jersey, the Delaware River Scenic Byway offers sweeping river vistas and charming small towns. Whether you prefer coastal views, mountainous terrain, or historic landmarks, these states provide motorcycle enthusiasts with a diverse array of routes to explore. After exploring these exceptional rides, you'll surely agree that Delaware's scenic beauty and memorable roads deserve recognition in the realm of motorcycle touring.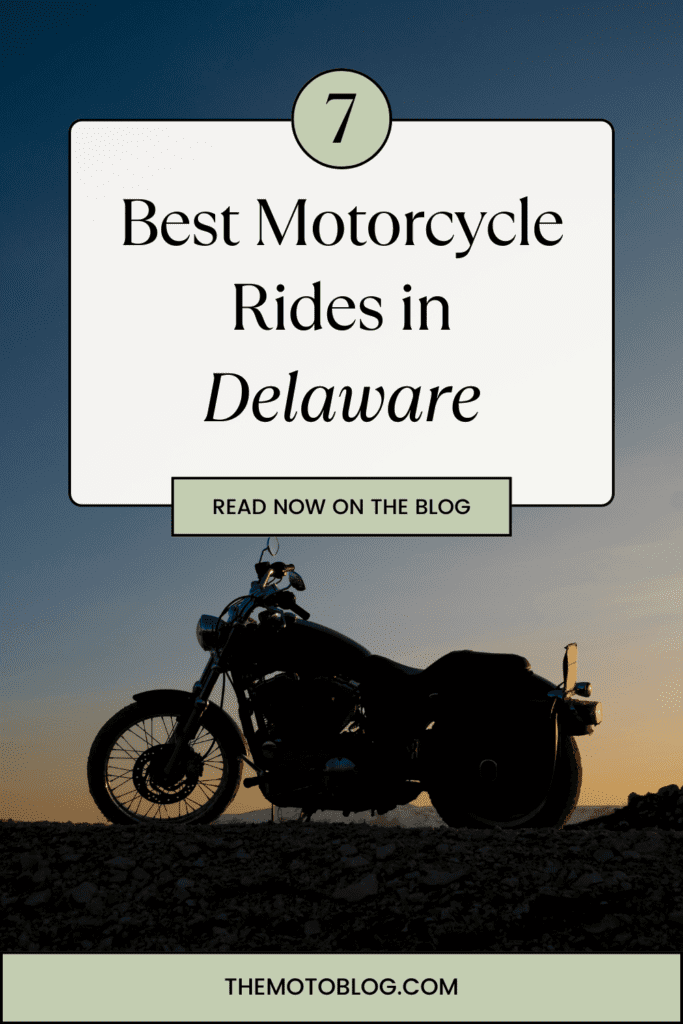 1. Scenic Route 9 Motorcycle Tour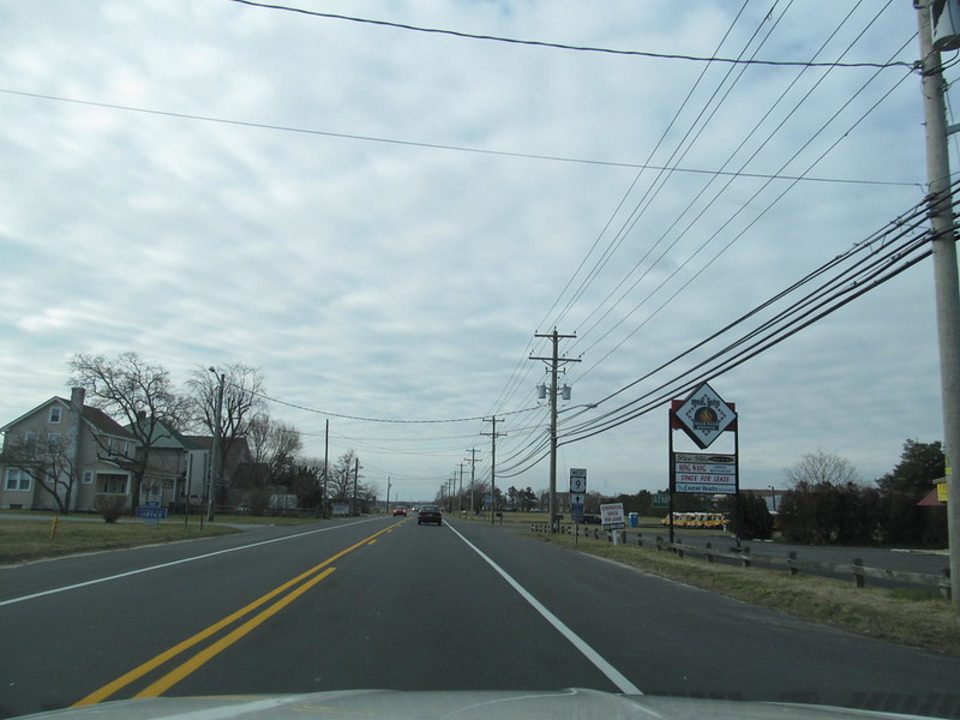 As a passionate motorcycle enthusiast, I can't help but get excited about the Scenic Route 9 Motorcycle Tour in Delaware. This incredible journey offers riders a fantastic mix of picturesque sights, historic landmarks, and of course, smooth roads perfect for long rides.
The ideal time to conquer Route 9 is during the late spring and early fall when weather is mild and comfortable. Temperatures typically hover between 60s and 70s, ensuring a pleasant riding experience. However, it's wise to monitor the weather forecasts to avoid getting caught in unexpected showers.
Scenic Route 9 stretches for approximately 60 miles, taking riders through a diverse range of Delaware landscapes. On average, the entire journey takes about 1.5 to 2 hours to complete without stops. But make sure to allocate additional time to fully immerse in the beautiful scenery and attractions along the way.
There's no shortage of interesting spots to take a break and catch your breath on this tour. Some must-visit locations include:
Bombay Hook National Wildlife Refuge: A haven for nature and bird enthusiasts, where you can witness diverse wildlife up-close
Fort Delaware State Park: Explore this historic fortress on Pea Patch Island, offering an insight into the area's rich history
Historic Odessa: A charming small town with beautifully preserved 18th-century houses and gardens, perfect for a leisurely stroll
The Scenic Route 9 Motorcycle Tour is fairly easy to navigate, making it suitable for riders of different skill levels. With mostly flat and smooth roads, it's an ideal choice for both beginners and experienced motorcyclists looking for a relaxing yet engaging journey.
Lastly, it's essential to bear in mind a few additional tips to make your ride as enjoyable and safe as possible:
Delaware requires all motorcycle riders to wear a helmet
Familiarize yourself with DE motorcycle laws, as they might slightly differ from your home state
Stay alert for wildlife crossing the roads, as the route traverses through protected areas
2. Red Clay Valley Byway Ride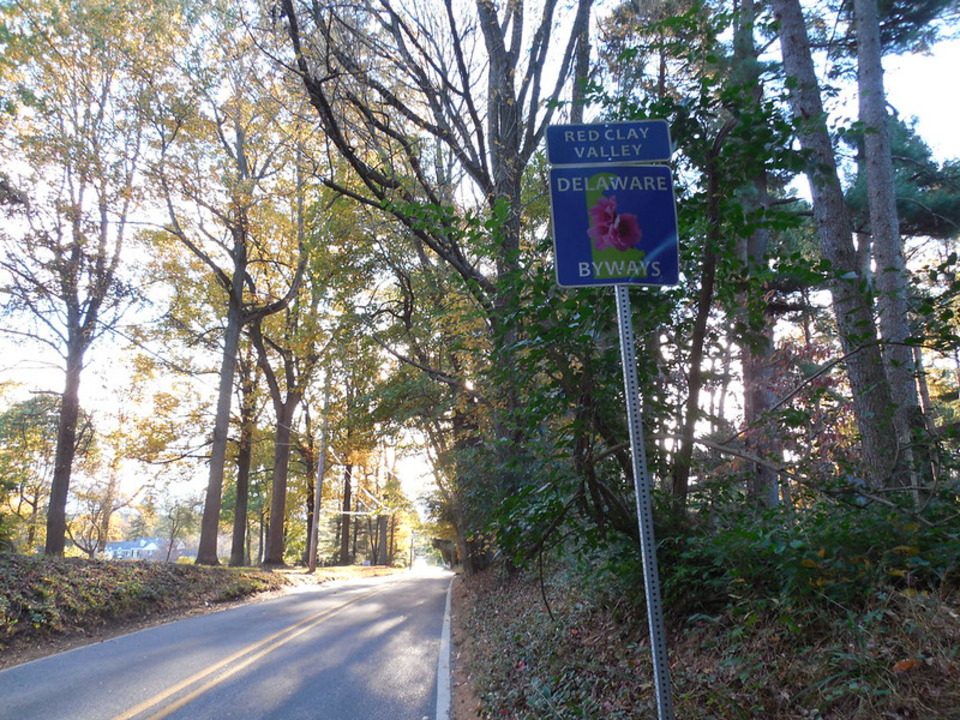 Red Clay Valley Byway Ride route takes you through the picturesque Red Clay Valley, combining scenic views with sweeping curves and gentle hills.
For the most pleasant experience, I'd recommend riding the Red Clay Valley Byway between April and October. Spring and fall offer comfortable temperatures and stunning foliage, while summer provides longer daylight hours and typically drier roads.
The Red Clay Valley Byway Ride is approximately 27 miles long and will take roughly 45 minutes to complete without stops. Of course, if you decide to take your time and explore the picturesque stops along the way, you can expect the journey to be significantly longer.
There are numerous points of interest to stop and explore during your journey through Red Clay Valley. Some of my top choices include:
Ashland Nature Center: A fantastic spot to learn about Delaware's natural history and explore walking trails while surrounded by beautiful scenery.
Auburn Heights Preserve: Home to the Marshall Steam Museum, this impressive estate features antique steam vehicles and holds regular "Steamin' Days" events.
Delaware's Historic Landmarks: You'll pass several historic sites, including the Mt. Cuba Center, Winterthur Museum & Country Estate, and the Hagley Museum and Library, each worth a visit.
I consider the Red Clay Valley Byway Ride to be primarily an easy to intermediate ride, thanks to its gentle curves, well-maintained roads, and mild elevation changes. Less experienced riders will find it an enjoyable challenge, while more seasoned bikers will appreciate the relaxing, picturesque route.
Before setting off on your Red Clay Valley Byway Ride adventure, here are some final tips to ensure a smooth and enjoyable journey:
Have a full tank of gas and a basic toolkit with you, as gas stations in the valley can be infrequent.
If you plan to visit any of the historic stops, it's a good idea to check their operating hours in advance to avoid disappointment.
Ride within your skills and be aware of your surroundings – the area is known for its wildlife, so keep an eye out for animals that may wander onto the road.
3. Beachcomber Route 1 Coastal Cruise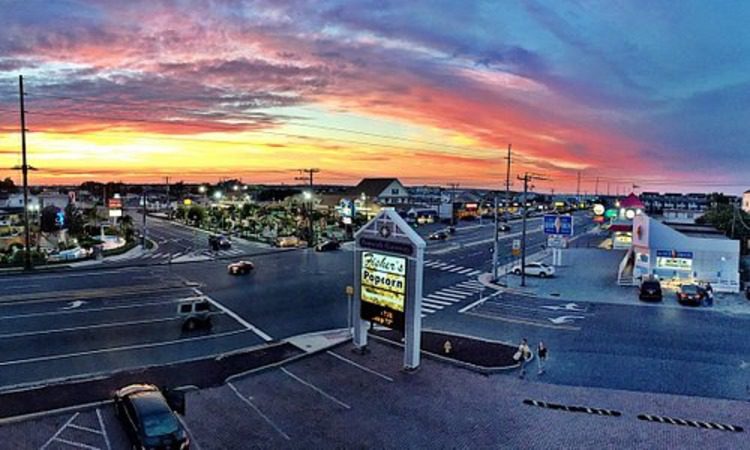 Beachcomber Route 1 Coastal Cruise is a captivating route offers a perfect blend of picturesque coastline, great dining options, and points of interest along the way.
During warm months, specifically between May and September, is when I'd recommend enjoying this ride. The pleasant weather and abundance of sunshine make for an ideal riding experience.
This route is approximately 40 miles long and takes around 1.5 hours to complete without any stops.
Places to Stop:
Rehoboth Beach – Known for its charming boardwalk and wide sandy beaches
Delaware Seashore State Park – Offers access to several beaches along the Atlantic coast, perfect for a refreshing swim
Bethany Beach – A family-friendly coastal town with quaint shops and restaurants
Fenwick Island State Park – Another beautiful beachfront park along the route
This route is relatively easy for motorcycle riders, boasting well-maintained roads and light traffic.
Other Information:
While traveling along Route 1, be prepared for some traffic congestion, especially during the peak summer months.
Route 1 features several bridge crossings, so make sure to pay attention to wind conditions before embarking on your ride.
Don't forget sunscreen and your sunglasses, as you'll be well-exposed to the sun on this scenic coastal ride.
4. Chesapeake Bay Bridge-Tunnel Adventure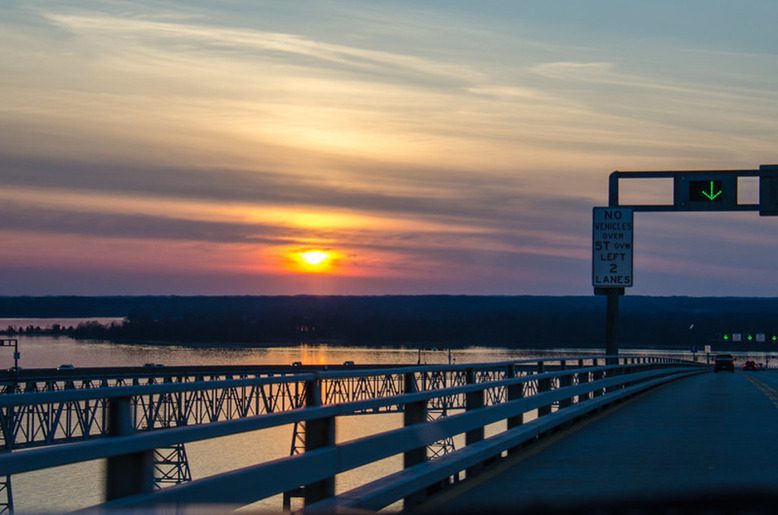 When it comes to unique and memorable rides, the Chesapeake Bay Bridge-Tunnel surely deserves a spot among the top motorcycle rides in Delaware. This engineering marvel, spanning a total length of 23 miles, provides an unparalleled blend of scenic beauty and thrill by combining a series of bridges and tunnels.
To get the most out of this ride, I'd recommend visiting during the late spring or early fall months. The milder weather during these seasons offers ideal riding conditions, with less rain and more stable temperatures that hover between 60°F and 75°F.
The Chesapeake Bay Bridge-Tunnel itself is approximately 23 miles long, but the ride can be extended by starting in Virginia Beach, Virginia, and ending in Cape Charles, Virginia. This extended trip covers around 50 miles and takes roughly 1-2 hours to complete, depending on your desired pace and stops.
A few notable stops along the way include:
Cape Charles Beach – A relaxing beachfront town perfect for stretching your legs and enjoying the sandy shores
Sea Gull Island – A scenic stop with a picnic area, fishing pier, and incredible views of the Chesapeake Bay
Eastern Shore National Wildlife Refuge – A great spot to appreciate the rich diversity of local flora and fauna
Riders of all skill levels can appreciate the Chesapeake Bay Bridge-Tunnel ride. However, due to its length and occasional high winds, it's best suited for intermediate and experienced riders. Beginners can still attempt this ride but should practice caution and be prepared for the potential challenges.
Before you embark on this unforgettable journey, keep these crucial points in mind:
There is a toll fee to cross the bridge-tunnel, which is $14 during off-peak times and $18 during peak times. Make sure to bring some cash or a major credit card to cover the cost.
The bridge-tunnel is often affected by high winds. Keep an eye on the weather forecast and consider postponing your ride if gusty conditions are predicted.
5. Charming Sussex County Backroads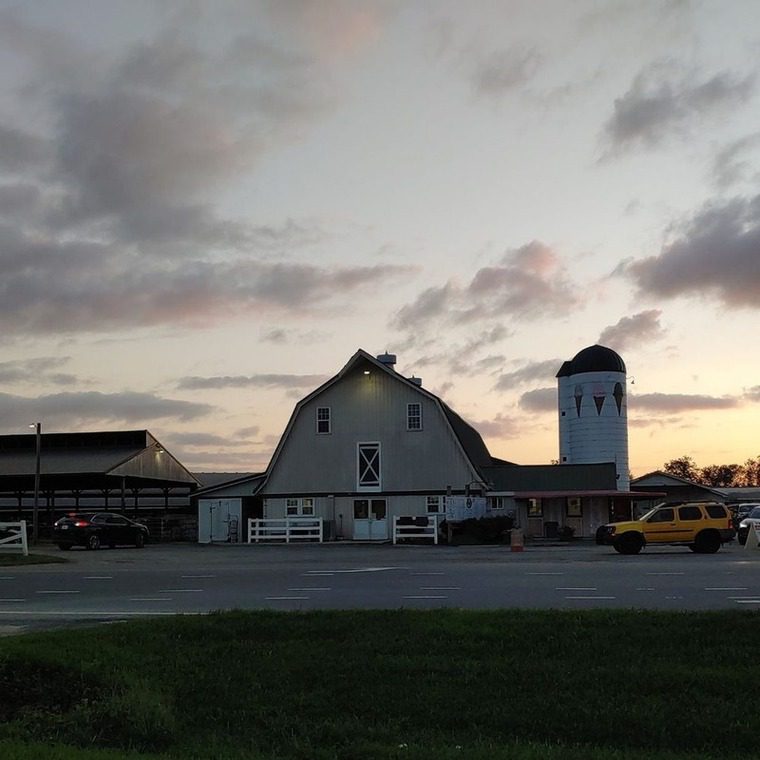 Sussex County's backroads offer some of the best motorcycle rides in Delaware. The picturesque scenery, combined with peaceful and serene surroundings, makes it a must-ride destination. Here are some details about this charming route:
As a motorcycle enthusiast, I recommend visiting during the late spring, summer, and early fall months for the most enjoyable riding experience. During this time, the weather is usually pleasant, and you can appreciate the lush greenery of Sussex County.
The entire route is approximately 50 miles long. It takes around 1.5 to 2 hours to complete, depending on your riding speed and the number of stops you make.
Some noteworthy spots along the way include:
Historic Georgetown
Seaford's picturesque Nanticoke Riverfront
The quaint town of Milton
These stops add variety to your trip and allow you to explore Sussex County's rich history and culture.
Consider this route to be relatively easy and suitable for riders of all skill levels. It's a mix of straight stretches and gentle curves that shouldn't pose a challenge to even novice riders. Just be cautious when navigating through any tight corners or traffic.
Here are some additional tips and suggestions for your Sussex County backroads adventure:
Be sure to fill up on gas before starting your ride, as gas stations can be scarce in these rural areas.
Bring a camera or smartphone to capture the stunning landscape and beautiful flora and fauna found along the way.
On weekends, you may encounter more traffic, particularly during the tourist season, so weekday rides are recommended if you prefer a quieter experience.
Remember to stay within posted speed limits and be respectful of other motorists and residents.
6. Brandywine Valley National Scenic Byway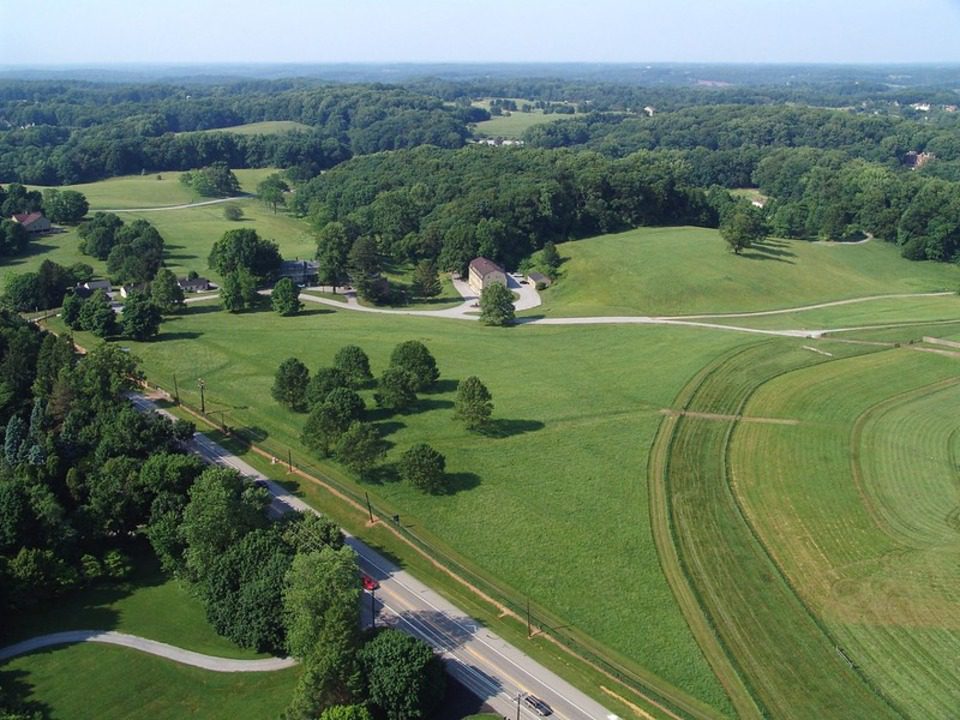 When it comes to experiencing spectacular sights on two wheels, the Brandywine Valley National Scenic Byway in Delaware is simply unparalleled. This picturesque route offers a plethora of historical sites, natural beauty, and opportunities to explore numerous landmarks. Below, I've highlighted some essential information about this epic ride that fellow motorcycle enthusiasts should consider before hitting the road.
The optimal time to ride the Brandywine Valley National Scenic Byway is during the months of April through October. During this time, the weather tends to be milder, and the scenic landscapes are quite vibrant. However, autumn rides boast some of the most stunning foliage, painting the route in a variety of brilliant colors.
Spanning approximately 12.25 miles, the ride is relatively short, but it doesn't skimp on beauty and charm. Generally, it takes about one to two hours to fully appreciate the route and all it has to offer, so don't be afraid to take your time and savor each breathtaking moment.
Places to Stop:
Hagley Museum and Library: This historic site showcases the original du Pont takes family mills, estate, and gardens, providing a glimpse into the nation's industrial past.
Winterthur Museum, Garden & Library: Often called a "garden of Eden," Winterthur boasts an impressive collection of Americana art and decorated gardens.
Brandywine River Museum of Art: Art enthusiasts can indulge in this museum, home to the Wyeth family's artwork, among other renowned artists.
Longwood Gardens: One of the world's great horticultural displays, Longwood Gardens features stunning outdoor and indoor gardens, fountains, and seasonal attractions.
The ride itself is quite easy, with gentle curves and well-maintained roads. It's perfect for riders of all skill levels who want to enjoy a leisurely and scenic ride.
Lastly, it's essential to remember that the Brandywine Valley National Scenic Byway is a shared roadway. Please ride responsibly, respect the environment and local communities, and always practice safe motorcycle operation.
7. Hockessin-Centreville Twisty Ride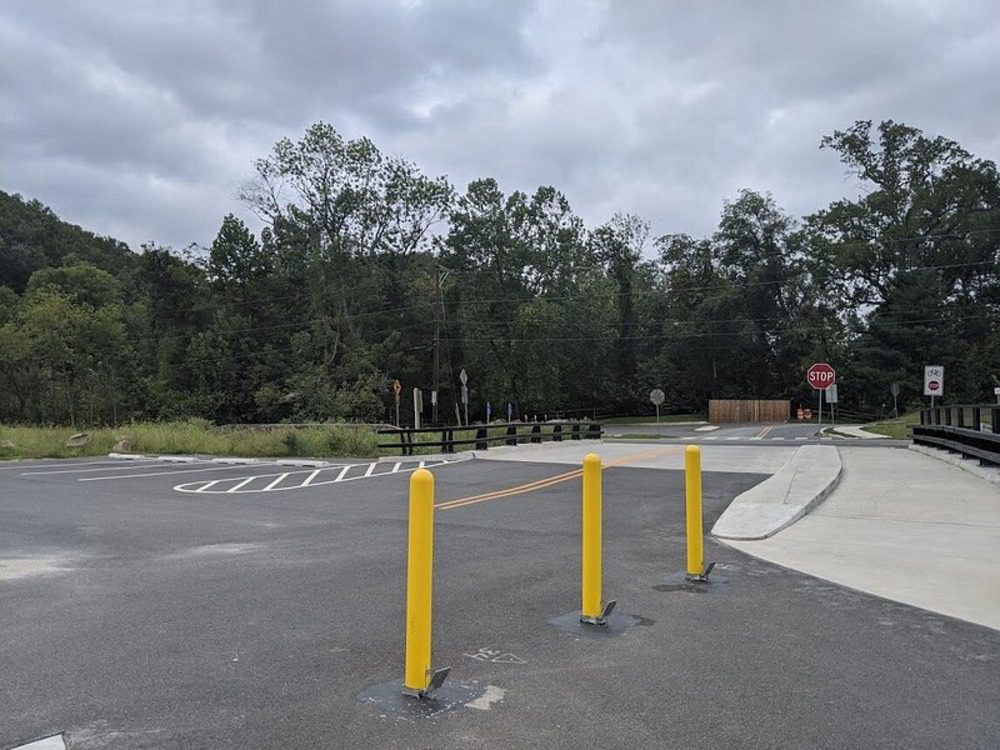 One of my personal favorites for exploring Delaware's motorcycle routes is the Hockessin-Centreville Twisty Ride. This route offers a combination of scenic views, thrilling twists, and satisfying straights that make it an absolute gem for motorcycle enthusiasts.
While it's enjoyable year-round, I find the best time to experience this ride is during late spring to early fall. This period provides comfortable temperatures and stunning foliage, creating a beautiful backdrop for your journey.
The entire route spans approximately 53 miles and takes roughly 1.5 hours to complete, depending on how many stops you make along the way.
Places to Stop:
Auburn Heights Preserve: Stop here to take a break and explore the historic Marshall Steam Museum, or stretch your legs on a hike through the preserve trails.
Centreville: This charming village is a perfect place to grab a coffee, snack, or visit the local shops—also, don't forget to check out the historic district.
Ashland Nature Center: With its walking trails, beautiful gardens, and informative exhibits, this nature center offers a refreshing pause during your ride.
The Hockessin-Centreville Twisty Ride falls within the intermediate level of difficulty. While the route's winding roads and modest elevation changes can be challenging, it's still suitable for most riders with some experience.
Along the way, you'll experience a range of landscapes, from lush forests to open fields, making it an enjoyable ride with plenty of diversity. As you navigate through the twists, be sure to exercise caution and adhere to the posted speed limits, especially around tight curves. Keep an eye out for local wildlife, such as deer, which can be more active during certain times of the day, like dawn and dusk.
8. New Castle – Delaware City Loop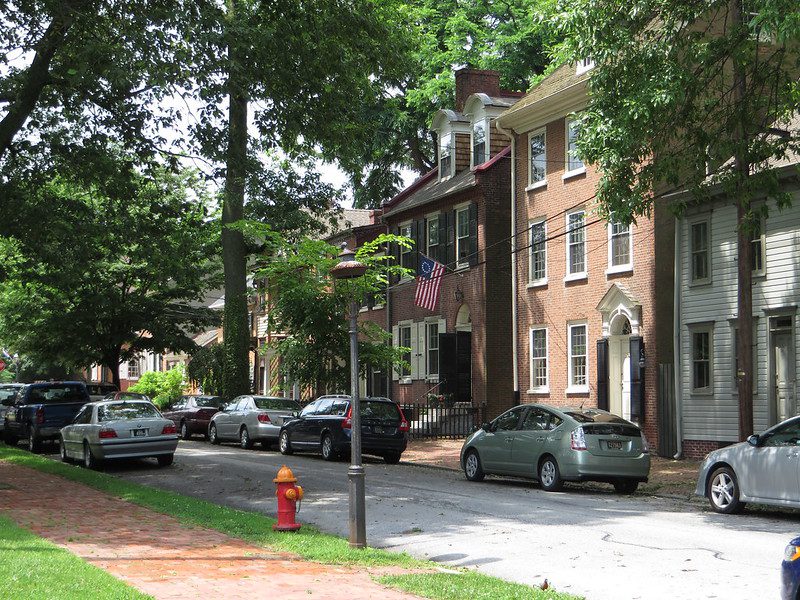 I've discovered that the New Castle – Delaware City Loop ride is one of the most satisfying and scenic routes in Delaware. This journey offers riders an enjoyable mix of countryside, coastline, and history, all packed into a relatively short distance.
The best time to visit this route would be from late spring to early fall when the weather is pleasant and comfortable for riding. Scheduling the ride during these months ensures that you'll fully enjoy the natural beauty and historic sites along the way.
The New Castle – Delaware City Loop covers a distance of 24 miles, which should take about an hour to complete. Bikers can also choose to make their journey shorter or longer depending on their preferences and stops.
Along the route, you will encounter several must-visit attractions that will add to your ride's overall experience:
Battery Park in New Castle: This historic park has well-maintained gardens, walking paths, and excellent waterfront views.
New Castle Court House Museum: As a significant historical site, the museum offers insights into Delaware's colonial past.
Delaware City: A quaint and picturesque city with various shops, eateries, and beautiful waterfront promenades.
This loop is considered a relatively easy ride with minimal technical challenges. It's suitable for beginner and intermediate riders, as well as more experienced riders looking for a leisurely excursion.
While traversing the route, riders should keep an eye out for local wildlife, including deer and birds of prey. It's essential to stay cautious and respect the environment as you enjoy all the beauty this loop has to offer. Also, make sure to pack some snacks, water, and a camera to capture the incredible landscape and historical sites. In case of any mechanical issues, it's a good idea to have a basic repair kit and a charged cell phone with you.
FAQs
What are some of the best motorcycle rides in Delaware?
The Loop, Delaware Coast Short Run, Delaware Coastal Highway, Brandywine Valley Loop, And US Hwy 113 Are Among The Top Motorcycle Rides In Delaware.
What makes the Delaware Coast Short Run a great ride?
The Delaware Coast Short Run (Route 9) Offers Stunning Views Of The Coastline, Marshlands, And Traditional Fishing Villages, Making It A Picturesque Ride.
What can riders expect from the Brandywine Valley Loop?
The Brandywine Valley Loop Is A Popular Motorcycle Route That Takes Riders Through Scenic Parts Of Delaware And Pennsylvania, Offering Winding Roads And Beautiful Landscapes.
What does the Delaware Coastal Highway ride offer?
The Delaware Coastal Highway (Route 1) Ride Offers A Mix Of Natural Beauty, With Views Of The Ocean, Marshes, And Dunes, As Well As Bustling Coastal Towns, Such As Rehoboth Beach And Lewes.
What can riders expect along the US Hwy 113 ride?
US Hwy 113 Takes Riders Through Various Landscapes In Delaware, From Coastal Areas In The South To More Rural, Agricultural Areas In The North.
Conclusion: The Best Rides Delaware Offers
Delaware offers some truly breathtaking motorcycle rides for avid bikers. For a state its size, you won't be disappointed with the wide variety of terrain and scenic routes available. Thinking about the best time to visit, distance, travel time, places to stop, level of difficulty, and other relevant information, I've put together a concise summary of the top eight motorcycle rides in Delaware.
The ideal time to explore these beautiful routes is between late spring and early fall. During these months, the weather is typically warm and pleasant, making for an enjoyable ride. Here's an overview of the best times to visit:
Late Spring (April to May)
Summer (June to August)
Early Fall (September to October)
Along these scenic routes, there are many great spots to stop and explore, including:
Historic landmarks
State parks
Local eateries
Motorcycle-friendly attractions
Charming small towns
Finally, it's crucial to always prioritize safety on these rides. Before embarking on any route, make sure:
Your motorcycle is well-maintained and in good working order
You have appropriate riding gear
You're aware of local weather conditions
You respect fellow motorists and follow traffic laws
With this information, you're now ready to hit the roads and explore the magnificent motorcycle rides Delaware has to offer. Enjoy the ride, and make some unforgettable memories along the way!
Motorcycle Rides in the US by States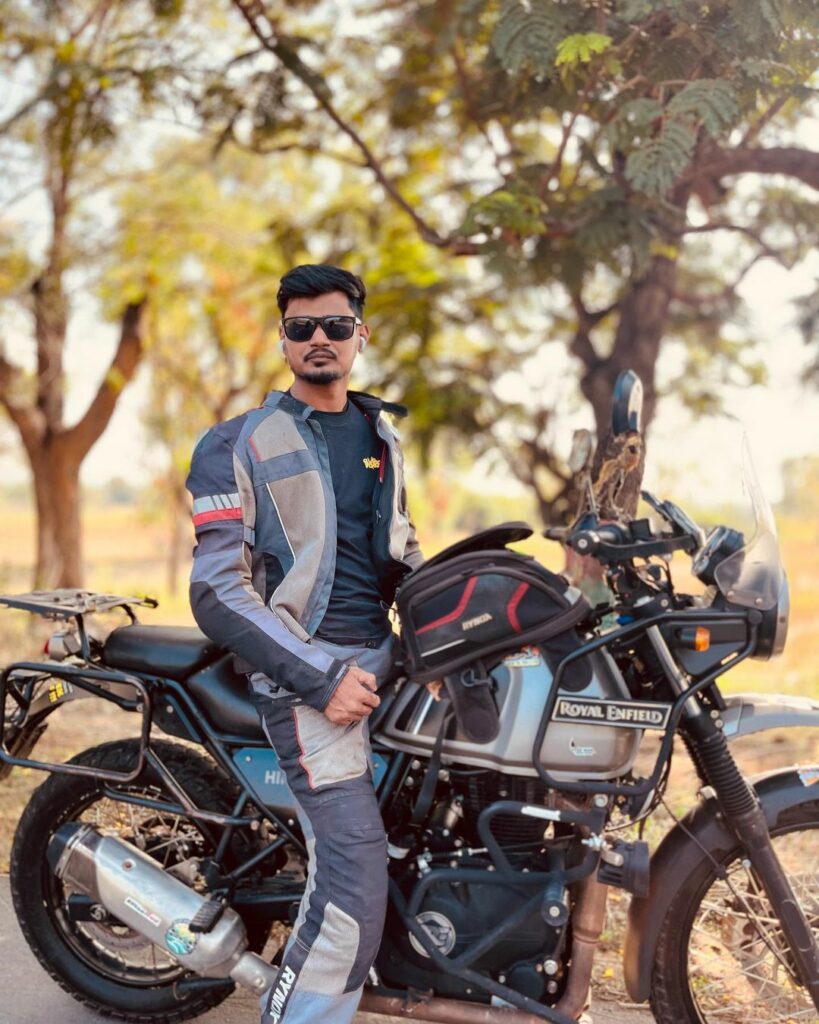 Vishwanath Mathpati
I am Vishwanath Mathpati, a full-time Blogger and Motorcyclist from Bidar, Karnataka. I love writing about my Motorcycles Stories and Riding Gears on this blog.
Know More About Me.
---
If you liked this article, then please subscribe to our YouTube Channel for more Bike Videos. You can also find us on Instagram, Twitter and Facebook.
Disclosure: As an Amazon Associate, I earn from qualifying purchases. Read more about Amazon Affiliate Disclaimer.