Top 10 Best Motorcycle Rides in South Carolina: My Ultimate Guide
South Carolina is a true gem for motorcycle riders, offering a diverse landscape packed with picturesque views and thrilling curves. From the mist-covered mountains to the sandy coastlines, this southeastern state provides the perfect backdrop for unforgettable journeys on two wheels. Whether you're a seasoned rider or a beginner looking to explore new territory, Motorcycle Rides in South Carolina will surely leave you wanting more.
Along with the state's diverse landscapes comes a wealth of riding opportunities catering to riders of all skill levels. Whether you prefer twisting mountain roads or relaxed coastal cruises, South Carolina has you covered. In this top 10 list, you'll find not only breathtaking routes with stunning scenic vistas, but also a taste of the state's charming small towns and historic sites. No matter which ride you choose, you're in for an unforgettable adventure on the open road.
South Carolina, with its charming coastal roads and serene country landscapes, offers motorcycle riders an array of wonderful experiences. However, the motorcycle journeys extend beyond the Palmetto State. North Carolina, to the north, is home to the renowned Tail of the Dragon, offering riders 318 curves over an 11-mile stretch. Heading west, the Cherohala Skyway in Tennessee provides panoramic views of the Cherokee and Nantahala National Forests. In neighboring Georgia, the Wolfpen Gap route promises a challenging yet picturesque ride through the Appalachian Mountains.
Up the coastline, Virginia's Blue Ridge Parkway gives riders a smooth and scenic journey through the Appalachian Highlands. These outstanding routes in the neighboring states are a fantastic complement to the beauty of South Carolina's own exceptional rides.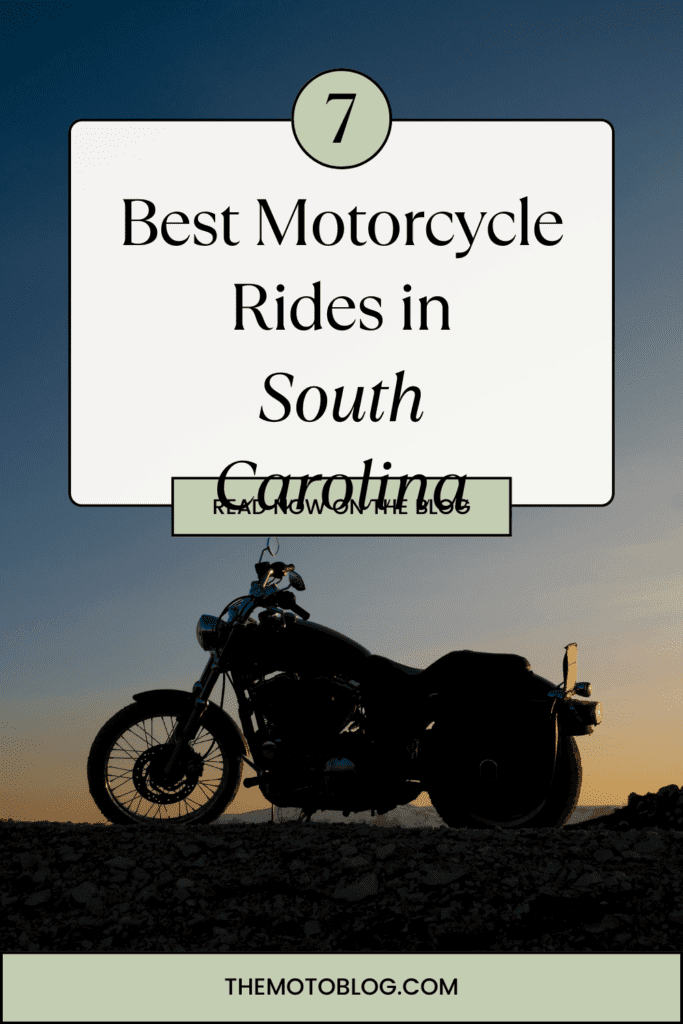 1. The Cherokee Foothills Scenic Highway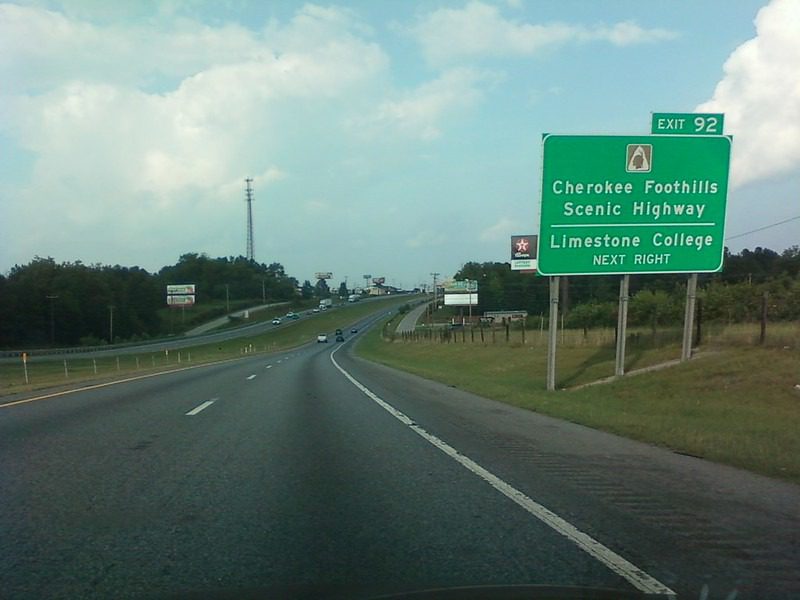 South Carolina has some fantastic motorcycle rides to offer, but one of my personal favorites has to be the Cherokee Foothills Scenic Highway. This outstanding route is the epitome of a perfect motorcycle road, featuring an enticing mix of rolling hills, winding curves, and picturesque scenery that will leave you craving more.
The ideal time to visit the Cherokee Foothills Scenic Highway is during the fall season. The vibrant colors of the leaves create a breathtaking backdrop for your ride and the weather is typically mild and enjoyable. Spring is also a good time to visit due to pleasant weather and blooming wildflowers.
This enchanting road stretches approximately 120 miles (193 km), starting from Gaffney and ending in Fair Play. It's essential to set aside a good 3 to 4 hours to fully appreciate the experience, although you might want to allow extra time for stops and exploration along the way.
The Cherokee Foothills Scenic Highway offers numerous attractions and worthy pit stops, including:
Cowpens National Battlefield: A historic Revolutionary War site with interpretive trails and a visitor center.
Caesars Head State Park: Offering stunning views of the surrounding Blue Ridge Mountains and ample hiking opportunities. Don't miss the famous Table Rock!
Lake Jocassee: A beautiful lake surrounded by lush forests, ideal for picnicking, boating, or a refreshing swim.
Campbell's Covered Bridge: The last remaining covered bridge in the state, a charming and picturesque spot that's perfect for a photo op.
The Cherokee Foothills Scenic Highway is considered a moderate level of difficulty due to its winding roads, elevation changes, and twisty turns. However, the road is well-maintained and there are plenty of opportunities to pull over and take a break if needed.
Here are some additional tips for making the most of your ride along the Cherokee Foothills Scenic Highway:
Make sure to fill up your gas tank before you begin your journey, as gas stations may be few and far between along the route.
Keep an eye out for wildlife such as deer, especially during dawn and dusk when they're more active.
The road is popular among cyclists, so be prepared to share the road and ride with caution.
2. Myrtle Beach Coastal Loop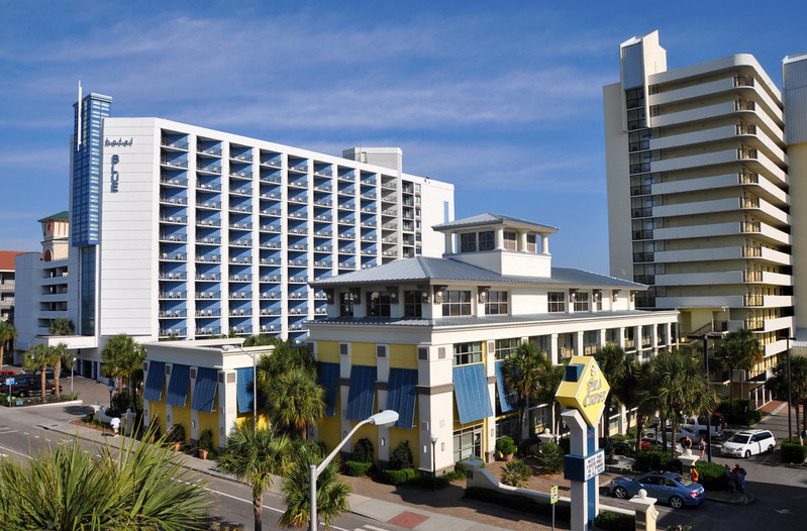 If you're searching for a scenic motorcycle route to explore in South Carolina, don't miss the Myrtle Beach Coastal Loop. This stunning ride offers everything a biker could want – beautiful coastal views, fascinating attractions, and excellent eateries along the way.
The best time to ride the Myrtle Beach Coastal Loop is spring and fall. During these months, you can enjoy comfortable temperatures, lower humidity, and fewer crowds compared to the peak summer season.
The Myrtle Beach Coastal Loop spans approximately 90 miles and will take around 2 to 3 hours to complete, depending on your stops and sightseeing preferences.
There are numerous enjoyable stops to make along this route:
Murrells Inlet: A charming fishing village with coastal wildlife, including the popular MarshWalk.
Brookgreen Gardens: A combination of art, history, and zoo offering a unique cultural experience.
Huntington Beach State Park: A picturesque beach and nature reserve, perfect for a relaxing break.
Myrtle Beach Boardwalk: A lively oceanfront promenade with restaurants, shops, and entertainment options.
I'd rate the Myrtle Beach Coastal Loop as a moderately easy ride. The route is predominantly flat with well-maintained roads. However, be prepared for some traffic congestion, especially during peak seasons.
While riding the Myrtle Beach Coastal Loop, it's essential to keep a few things in mind:
Helmet Laws: South Carolina law requires riders under the age of 21 to wear a helmet. However, I recommend that all riders wear a helmet for added safety.
Weather: Be prepared for occasional rain and storms during spring and fall months. Check local weather forecasts before heading out.
Accommodations: Myrtle Beach and surrounding areas offer an array of lodging options, from hotels and motels to bed & breakfasts and vacation rentals.
3. Lake Murray's Treasures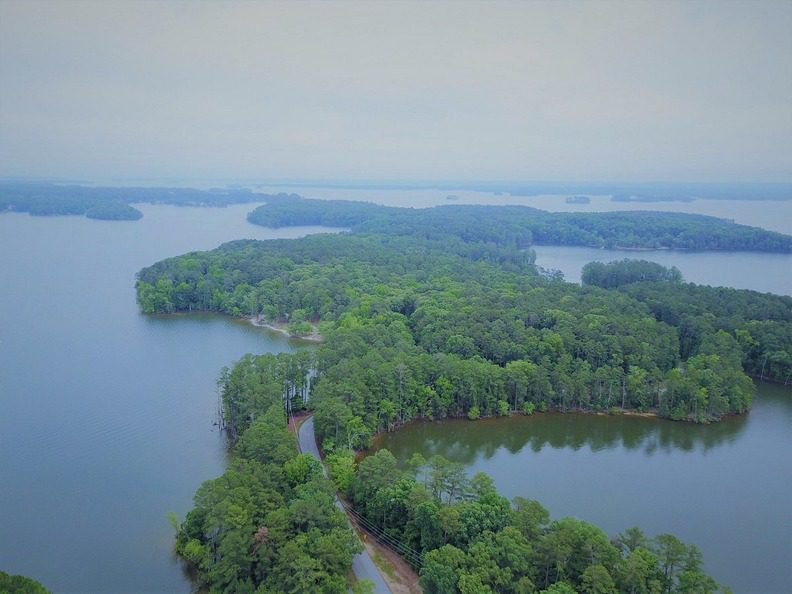 This picturesque ride offers an excellent combination of beautiful scenery, twisty roads, and well-maintained pavement. Let me share with you the best time to visit, the distance and time to travel, along with some must-visit places, the level of difficulty, and other essential information to make your journey around Lake Murray unforgettable.
Spring and fall are the most pleasant seasons to enjoy a motorcycle ride around Lake Murray. During this time, the weather is comfortable, with daytime temperatures averaging between 60°F and 80°F.
The round trip around Lake Murray covers approximately 60 miles and takes around 1 to 1.5 hours to complete, depending on your speed and how many stops you make along the way.
Places to Stop:
Dreher Island State Park: A perfect place to take a break and enjoy the views of Lake Murray, which is accessible through a three-mile causeway.
Buffalo Creek Marina: Stop by for a quick lunch as they offer a great menu and breathtaking waterfront views.
Liberty on the Lake: This restaurant and bar offer expansive outdoor seating, perfect for a pit stop during your motorcycle ride.
The ride around Lake Murray is mostly beginner-friendly, with gentle curves and smooth pavement throughout. However, some sections of the route can become more technical, with tighter curves and elevation changes challenging riders of all experience levels.
Other Information:
Lake Murray is a man-made reservoir in South Carolina that covers approximately 50,000 acres, with almost 650 miles of shoreline.
Watch out for wildlife, especially deer, along the roadways, especially during dawn and dusk.
While gas stations and facilities can be found along the way, it's a good idea to refuel before heading out, as there may be stretches with limited options.
4. The Historic Aiken-Ridge Spring Ramble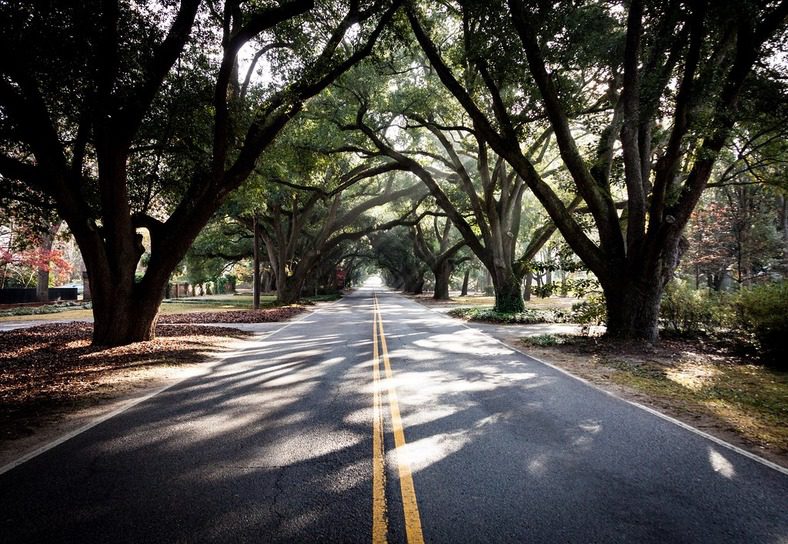 I've always been a fan of riding through historic areas, and the Aiken-Ridge Spring Ramble is no exception. This picturesque route in South Carolina offers both stunning scenery and a rich history. Before we dive into the ride, let's talk about some essential details:
The ideal time to visit ridge spring is in Spring and Fall, when the weather is at its most comfortable. It covers Approximately 59 miles.
It takes around 2-3 hours to go through this ride, depending on the number of stops. Level of difficulty is about Easy/Moderate, with some curves and gentle hills.
While enjoying the Aiken-Ridge Spring Ramble, be sure to take advantage of these notable pit stops:
Hopelands Gardens: A beautiful, serene 14-acre park in Aiken, featuring walking trails, fountains, and historic sites.
The Willcox: A historic, luxury hotel in Aiken, perfect for a relaxing overnight stay or a stop for lunch.
Ridge Spring: A charming small town with great local eateries, antique shops, and beautiful historic homes.
The route starts in the town of Aiken which is known for its equestrian culture, steeplechase, and polo events. As you leave Aiken, the landscape turns into rolling hills and farmland. The relaxing ride through the lush countryside offers a pleasant contrast to the bustling city atmosphere.
Along the way, riders can visit various points of interest such as the Aiken Thoroughbred Racing Hall of Fame & Museum, which highlights the area's equestrian history. Continuing on the ramble, you'll come across beautiful horse farms, historic churches, and impressive plantation homes.
One of the key features of this route is the smooth, well-maintained roads, making for an enjoyable ride. However, there are some sharp turns and twisty sections that require caution, especially for less-experienced riders. The route also passes through several small towns, each with its own unique character and atmosphere. These are perfect spots for refueling both your bike and your body, with several restaurants and gas stations readily available.
5. The Great Pee Dee River Route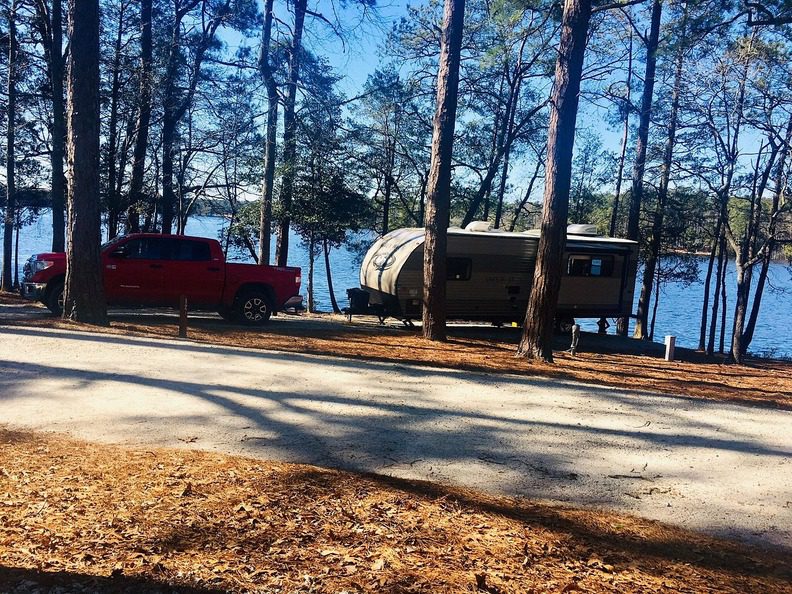 One of my favorite motorcycle rides in South Carolina takes me through The Great Pee Dee River Route. This scenic region boasts some of the most picturesque landscapes in the state, with its winding roads curving alongside lush forests, open farmlands, and, of course, the beautiful Pee Dee River. Here, I'll share some of the key details you should know when planning your ride along this magnificent route.
The best time to explore The Great Pee Dee River Route typically falls during the spring and fall months. In these seasons, you'll experience pleasant temperatures and lower humidity, making your ride more enjoyable. You can still ride during summer, but be prepared to encounter hotter conditions and increased tourist traffic.
The total ride is approximately 120 miles long and 3 hours of travel time. However, the actual time may vary depending on how often you stop to take in the sights and the speed at which you travel. Remember, this journey is all about taking your time and enjoying the views, so don't feel rushed to complete it within a specific timeframe.
As you follow The Great Pee Dee River Route, there are several interesting places you may want to pause and take in:
Cheraw State Park: A great spot for hiking, fishing, or simply enjoying a picnic amidst serene surroundings.
Little Pee Dee State Park: Another beautiful park to visit with a small lake, perfect for kayaking or canoeing.
The town of Bennettsville: A charming historic town with several antique stores and boutiques to explore.
I'd classify this ride as an intermediate ride. While there are no incredibly steep inclines or hairpin turns to navigate, the winding roads can be a bit challenging for beginners. However, with some experience and a steady hand, you should be able to manage this route without any issues.
During your ride, you can expect to see a variety of wildlife such as deer, raccoons, and even alligators, so stay vigilant and be prepared to share the road. Also, it's important to note that not all areas are densely populated, resulting in fewer amenities like gas stations and restrooms being scattered throughout the route. Therefore, I recommend you fuel up and empty your bladder before starting this memorable ride.
6. The Congaree River Byway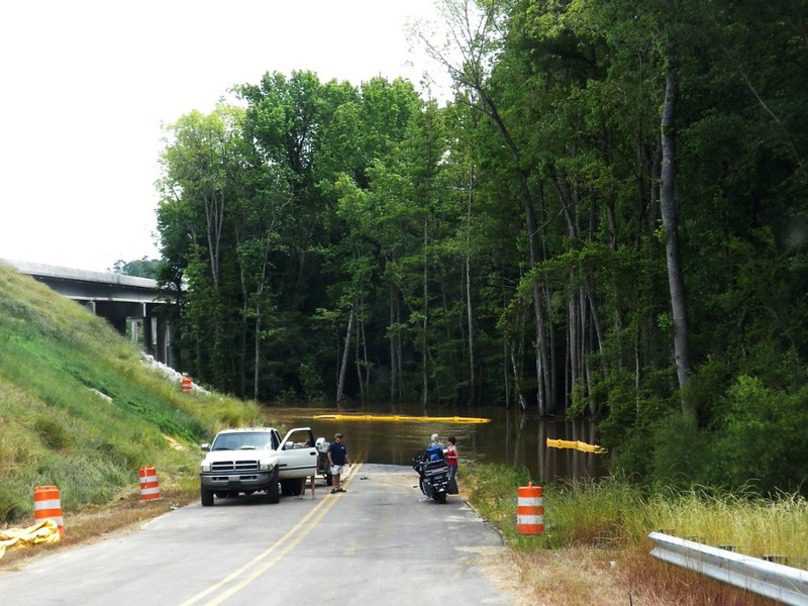 Motorcycle enthusiasts are sure to love the Congaree River Byway. This scenic route takes riders along a picturesque journey through the heart of South Carolina, showcasing stunning views of the Congaree River and a plethora of lush forests.
The ideal time to explore the Congaree River Byway is during the spring and fall months. During these seasons, the weather is more comfortable, with mild temperatures and reduced humidity. Riders can enjoy vibrant foliage in the fall and blooming wildflowers in the spring. That said, summer and winter months can still be enjoyable, with proper preparation and consideration of possible weather changes.
The Congaree River Byway covers a distance of approximately 50 miles. To fully experience the beauty and attractions of this route, I recommend setting aside around 2-3 hours for the entire trip. This time estimate allows for leisurely stops, photographs, and soaking in the serene surroundings.
Places to Stop:
Congaree National Park: Home to the largest tract of old-growth bottomland hardwood forest in the US and equipped with plenty of hiking trails, this park is a must-visit for nature enthusiasts.
Cayce Riverwalk Park: Offering scenic river views, this park provides a lovely spot for a rest break or a leisurely stroll.
West Columbia Riverwalk: Another fantastic area to pause and enjoy the picturesque surroundings along the Congaree River.
Gervais Street Bridge: With its stunning architecture, this historic bridge is worth a quick stop for photos and marveling at its design.
The Congaree River Byway is a relatively easy ride. With its smooth, well-maintained roads and minimal sharp turns, it's suitable for riders of all skill levels. While the route may not be as challenging as others, the focus here is the beautiful scenery, making it an enjoyable experience for everyone.
Other Information:
Ensure you have a full tank of gas before beginning the trip, as gas stations can be sparse along the route.
Observe posted speed limits, particularly within park boundaries and more residential areas.
7. Caesars Head State Park Route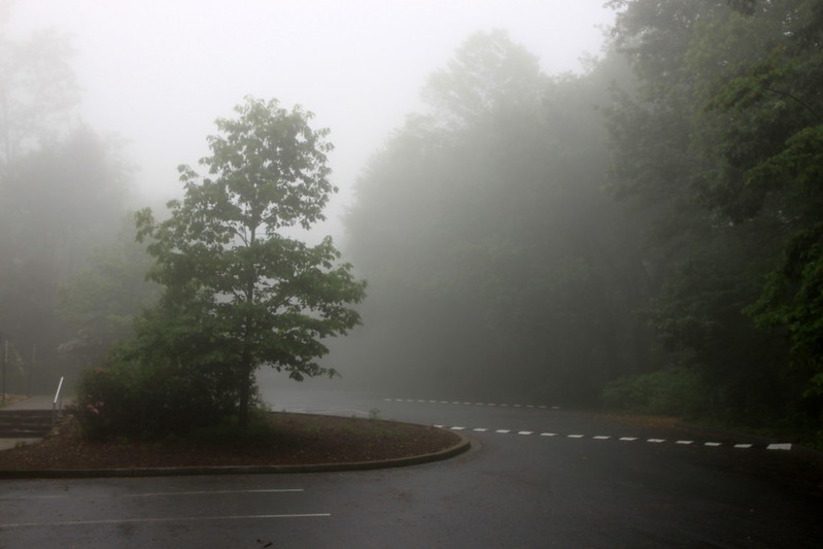 Nestled in the Blue Ridge Mountains, Caesars Head State Park Route offers motorcyclists an unforgettable riding experience. I've found that the best time to visit this scenic route is during spring or fall when the weather is pleasant and the vibrant foliage sets the perfect backdrop for your ride.
The route begins just north of Greenville and winds its way up to Caesars Head State Park, covering a distance of about 60 miles. Plan for approximately 1.5 to 2 hours to truly savor the breathtaking views along the way.
As you travel along the Caesars Head State Park Route, there are several noteworthy stops:
Caesars Head State Park Overlook: This incredible vantage point offers a panoramic view of the surrounding landscapes.
Raven Cliff Falls: Stop by for a short hike to witness the magnificent waterfall as it cascades over the cliff.
Table Rock State Park: A perfect place to break for a picnic and explore the hiking trails that lead to the summit.
The Caesars Head State Park Route is a moderately challenging route due to its twists and turns, uphill climbs, and occasional narrow passages. More experienced riders will enjoy navigating the curvy roads, while novice riders should approach with caution.
Finally, here are some useful tips to make your ride on the Caesars Head State Park Route even more enjoyable:
Stay alert to potential wildlife crossings, as the area is home to various species such as deer and turkey.
Keep a watchful eye on the weather, as fog and rain may sometimes appear quite unexpectedly in the mountains.
Gas up your bike before you embark on the ride, as fuel stations along the route might be scarce.
8. Surfside Beach Coastal Cruise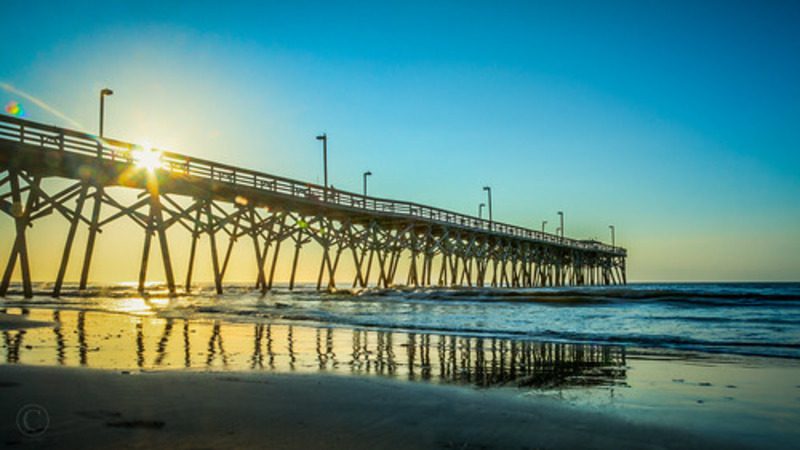 Surfside Beach Coastal Cruise offers a fantastic opportunity to explore South Carolina's beautiful shoreline with a memorable motorcycle ride. Getting to escape the city and soak in the coastal scenery, I can't help but feel invigorated taking this breathtaking route.
The best time to hit the road on the Surfside Beach Coastal Cruise is during spring and fall. During these months, the weather is mild, and the roads are relatively less crowded, giving you a smoother riding experience. I recommend avoiding the hot summer months and potential hurricanes that can come with them.
The ride along the coastal route covers approximately 50 miles of diversified scenery, where you get to witness the beauty of both the beach and the inland woods. Depending on your stops and riding speed, the entire journey can take anywhere between 1.5 to 3 hours. Ensure you take your time to enjoy the picturesque scenery!
While experiencing the Surfside Beach Coastal Cruise, be sure to take breaks at various stops along the way:
Myrtle Beach State Park: A great place for a quick rest and a beautiful walk amid nature.
Huntington Beach State Park: Do not miss the opportunity to explore the stunning park, beach, and the historic Atalaya Castle.
Pawleys Island: The perfect destination for a peaceful and relaxing break. Enjoy local shops, restaurants, and a serene beach.
The Surfside Beach Coastal Cruise is a moderate level ride, suitable for most motorcycle riders. Though it's not as challenging as some of the other rides, it still offers enough curves and bends to keep you engaged. The route will have you navigating some city traffic at times, so be prepared for that.
Keep these additional tips in mind when embarking on this coastal adventure:
Be cautious of the wind, especially during the hurricane season.
Keep an eye out for sand on the roads, which can be quite slippery for motorcycles.
Don't forget the proper safety gear, including helmets, jackets, gloves, and boots.
9. Savannah River Scenic Byway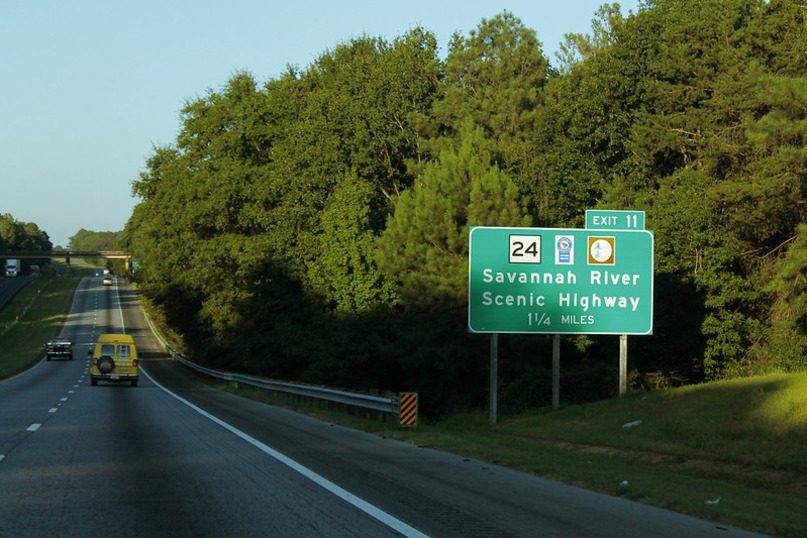 When it comes to experiencing the natural beauty of South Carolina, the Savannah River Scenic Byway delivers just that. The route stretches approximately 100 miles along the South Carolina-Georgia border and offers riders an immersive tour of the state's rich history, culture, and stunning landscapes.
For optimal weather conditions, I'd recommend visiting during the spring (March to May) or fall (September to November) when temperatures are mild and the landscape is alive with vibrant colors.
The Savannah River Scenic Byway covers around 100 miles, starting at Lake Russell Dam and ending at the Savannah Lakes Resort. Depending on your pace and stops, the ride can take anywhere from 3 to 5 hours.
Places to Stop
Calhoun Falls State Park
Lake Russell & Strom Thurmond Dam
Monticello Crossroads Museum
Savannah Lakes Village
Historic Willington
Riders of all skill levels can enjoy the Savannah River Scenic Byway, as it's a fairly easygoing ride that features gentle curves and well-maintained roads.
The byway boasts a variety of attractions and historical sites along its path, so don't hesitate to take a break and explore. Wildlife lovers can spot deer, wild turkey, and various bird species in the abundant woodlands. The nearby Savannah River offers ample opportunities for fishing, boating, and picnicking.
Safety is crucial when riding, so be sure to wear proper gear and ride within your limits. Additionally, look out for any road work or possible detours that may affect your route.
10. Edisto Beach Tour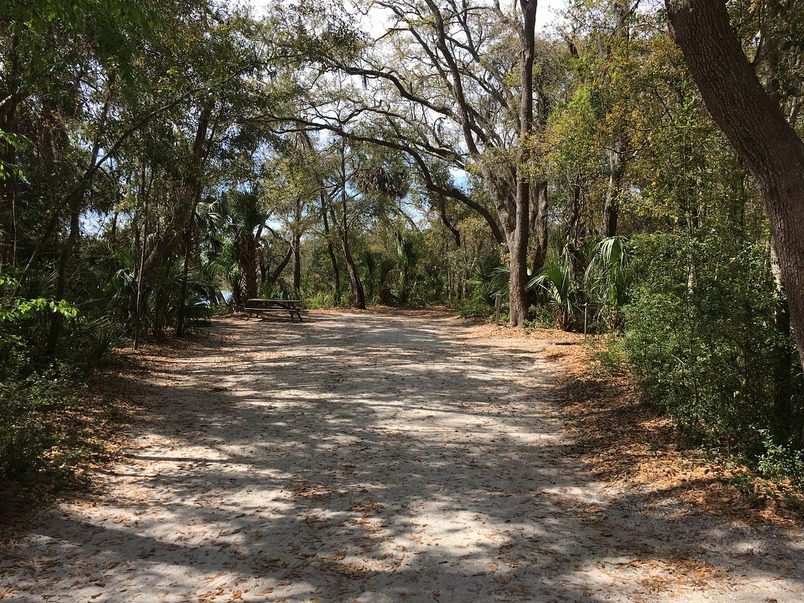 If you're looking for a scenic, coastal motorcycle ride, the Edisto Beach Tour should be on your list! Located on the southern coast of South Carolina, this route features beautiful ocean views and is perfect for riders of all skill levels.
Spring and Fall offer the most pleasant weather for riding along the coast. Avoid the summer months when the area can get crowded with tourists and the heat can become uncomfortable.
The Edisto Beach Tour covers approximately 70 miles and takes about 1.5 hours to complete.
Places to Stop:
Edisto Island Serpentarium: A unique reptile zoo and wildlife education center featuring live exhibits and shows.
Botany Bay Plantation: An enchanting 3,363-acre wildlife preserve and beach with historical sites to explore.
Edisto Beach State Park: A picturesque park with pristine beaches, walking trails, and a campsite for overnight stays.
Level of difficulty is easy – This route is mostly flat with gentle curves, making it suitable for riders of all skill levels.
Other Information:
SCDOT may occasionally close certain parts of the route for maintenance, so be sure to check conditions before your ride.
There are plenty of dining options along the way, but make sure to try some local seafood at least once.
FAQs
What are some top motorcycle rides in South Carolina?
Some Popular Motorcycle Rides Include Myrtle Beach/Southport Ferry/Wilmington, Myrtle Beach To Georgetown, Myrtle Beach To Conway, Highway 28: Tri-State Tour, And Cherokee Foothills Scenic Highway.
Where Can I Find Details About The Best Motorcycle Rides In South Carolina?
Websites Such As Haymond Law Firm, Great Motorcycle Roads, And Motorcycle Roads Offer Descriptions And Route Suggestions For Popular South Carolina Motorcycle Rides.
What is the Myrtle Beach/Southport Ferry/Wilmington motorcycle ride in South Carolina?
This Ride Covers a Distance Of 260 Miles, Starting From Myrtle Beach, Passing Through Southport on a Ferry, and Concluding in Wilmington, North Carolina.
What Is The Cherokee Foothills Scenic Highway Motorcycle Route In South Carolina?
The Cherokee Foothills Scenic Highway is a Picturesque Ride that takes you through the Northwest Portion of South Carolina's High Country, Offering Stunning Views And Enjoyable Twists And Turns.
How can I find more motorcycle rides and routes in South Carolina?
Use Resources Like Best Biking Roads, REVER, And Open Road Journey For Additional Suggestions And Detailed Information On Motorcycle Rides And Routes In South Carolina.
Concluding Thoughts on South Carolina Motorcycle Rides
It's been quite a journey exploring the top 10 best motorcycle rides in South Carolina. If you're looking for variety and adventure, this state truly has it all. From the stunning coastline and charming small towns, to mountainous terrain and captivating historical sites. Here's a quick summary of what we've learned:
The ideal time for motorcycle riding in South Carolina is during spring (March-May) and fall (September-November). These months offer mild temperatures and less humidity, making for a comfortable journey.
The total distance covered by the top 10 motorcycle rides in South Carolina is approximately 1,000 miles. The time this takes could vary, ranging from 2-hour scenic loops to multi-day trips.
On each of these rides, there are plenty of opportunities to stop and explore. Some of the most notable stops include:
Historical sites like Fort Sumter and Charleston Battery
Beaches like Myrtle Beach and Folly Beach
Scenic sights like Caesars Head State Park and Table Rock State Park
Quaint towns like Georgetown and Beaufort
Most of the rides in South Carolina are suitable for riders of all experience levels. However, some routes may feature more challenging terrain like twisty mountain roads and winding coastal paths. Always ride within your limits and pay attention to road conditions.
When planning your trip, be sure to check the following:
Weather forecasts: Prepare for unexpected weather changes and ensure you have the appropriate gear and clothing.
Motorcycle maintenance: Properly maintaining your bike is essential to a safe and enjoyable ride.
Accommodations: Plan your stops and accommodations in advance, especially during peak seasons.
I hope this guide has provided you with valuable insight and inspiration for your next journey through the beautiful state of South Carolina. With its wide assortment of scenic routes, captivating stops, and exciting twists and turns, South Carolina promises unforgettable memories every time you hit the road. Enjoy the ride, and stay safe!
Motorcycle Rides in the US by States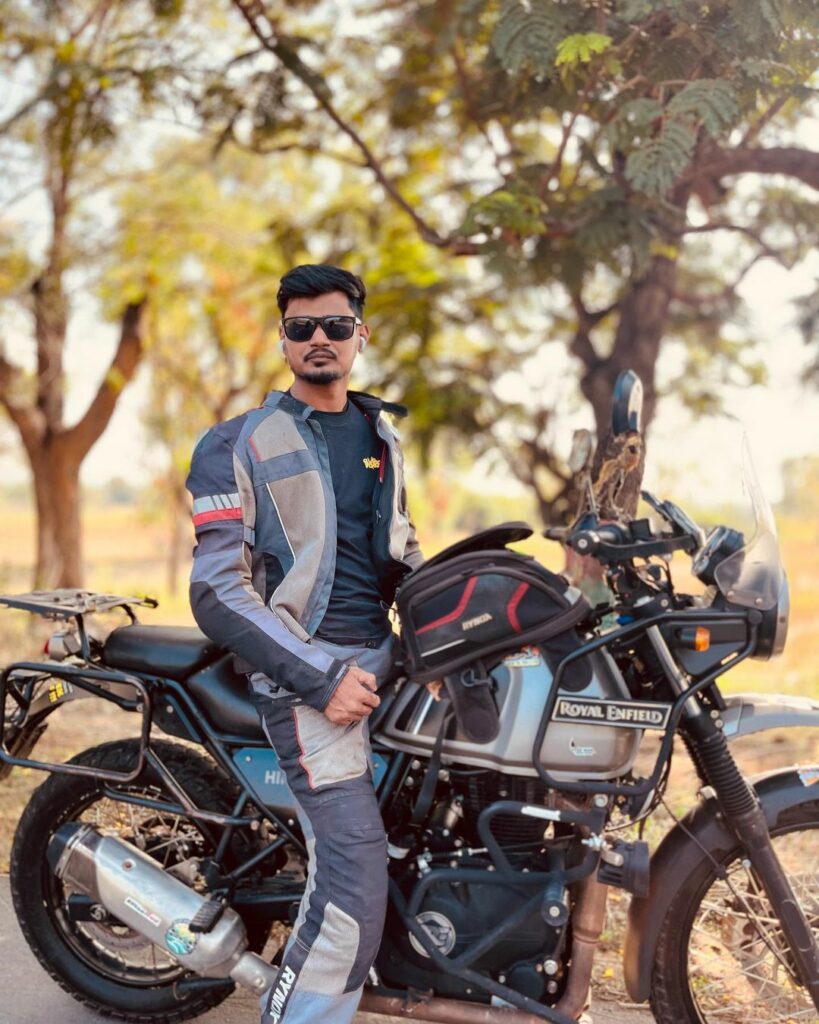 Vishwanath Mathpati
I am Vishwanath Mathpati, a full-time Blogger and Motorcyclist from Bidar, Karnataka. I love writing about my Motorcycles Stories and Riding Gears on this blog.
Know More About Me.
---
If you liked this article, then please subscribe to our YouTube Channel for more Bike Videos. You can also find us on Instagram, Twitter and Facebook.
Disclosure: As an Amazon Associate, I earn from qualifying purchases. Read more about Amazon Affiliate Disclaimer.