Top 10 Best Motorcycle Rides in New Mexico: My Ultimate Guide
When it comes to motorcycle rides, New Mexico offers a diverse landscape and some of the most beautiful routes in the United States. I'm confident that you'll be blown away by the stunning scenery and incredible experiences that await you in the Land of Enchantment.
There's certainly no shortage of fantastic rides in New Mexico, with breathtaking panoramic views and rich cultural history everywhere you turn. I've narrowed down the best motorcycle rides in the state, taking into account the overall scenery, road quality, and unique attractions along the way. Trust me, you won't want to miss these incredible routes.
New Mexico offers an unparalleled motorcycle riding experience, boasting routes that wind through its vibrant desert landscapes, towering mountains, and historic locales. But the adventure doesn't stop at the state borders. To the north, Colorado's San Juan Skyway promises a breathtaking ride through the Rocky Mountains. Heading east into Texas, the Three Sisters route presents a challenging journey through the heart of the Lone Star State. Traveling west to Arizona, riders can conquer the Coronado Trail, known for its twists and turns amidst the Apache-Sitgreaves National Forests. Finally, to the south, the Mexican state of Chihuahua's Copper Canyon offers a unique cross-border adventure through a series of massive canyons.
Each neighboring route provides a distinctive and exciting addition to the abundant motorcycle rides originating from New Mexico. In this article, I'll share detailed descriptions of the top 10 best motorcycle rides in New Mexico, giving you all the information you need to make the most of your adventure.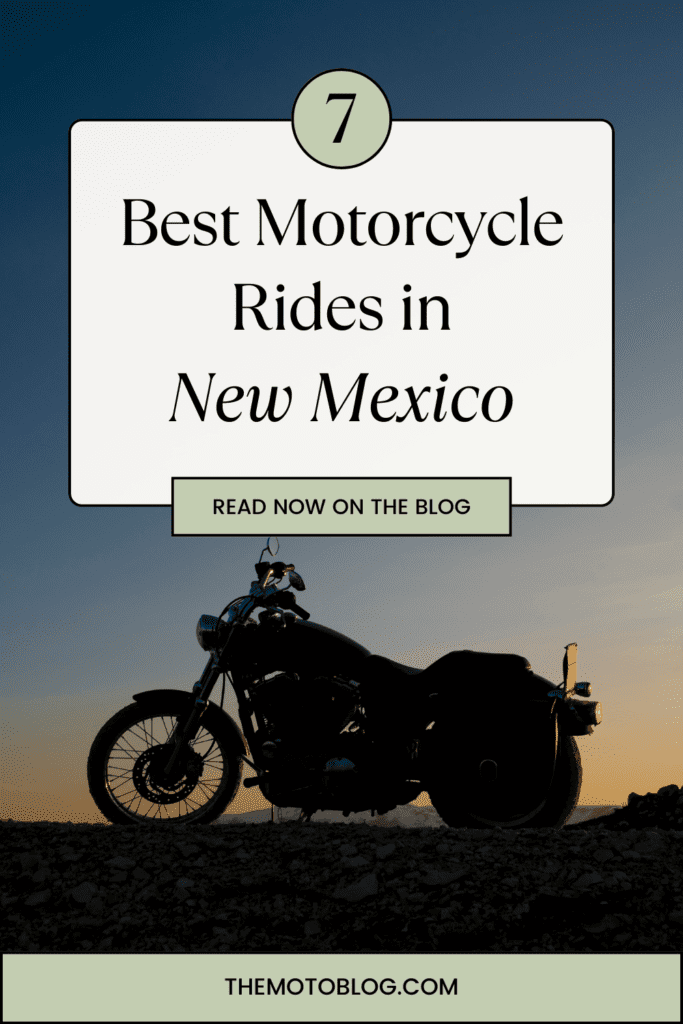 1. Sandia Crest Scenic Byway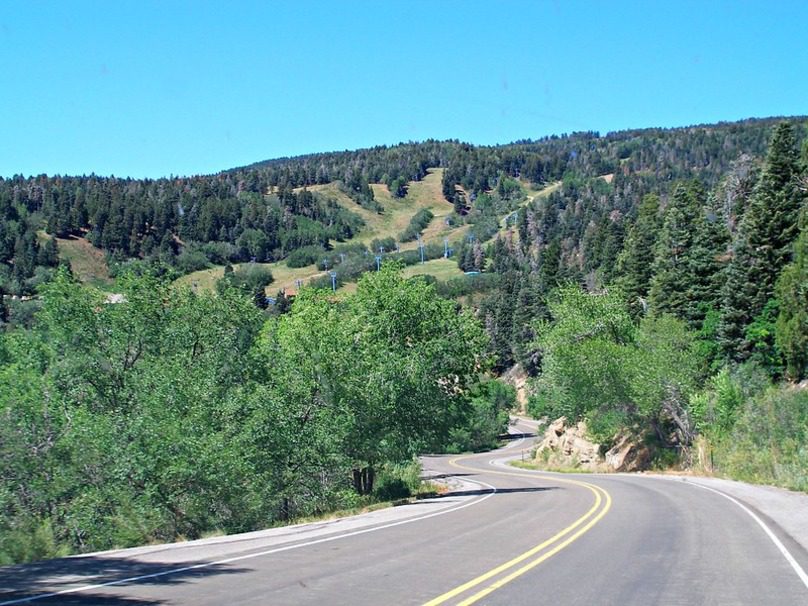 As one of the most breathtaking motorcycle rides in New Mexico, Sandia Crest Scenic Byway offers a thrilling and scenic experience for riders. The route showcases enchanting landscapes and captivating vistas, making it a top choice among motorcyclists.
The ideal time to ride the Sandia Crest Scenic Byway is from late spring to early fall. During these months, you'll experience pleasant weather and minimal snow, allowing for a comfortable and enjoyable ride.
The byway stretches for about 15 miles and takes roughly 35 minutes to complete without stops. However, I'd recommend setting aside a little more time to truly appreciate the beauty and unique attractions along the way.
A few must-see spots on this ride include:
Sandia Peak Aerial Tramway: Known as the world's third-longest tramway, it offers a remarkable view of Albuquerque and the surrounding areas.
Sandia Man Cave: This fascinating site is home to an important archeological dig dating back thousands of years.
Kiwanis Cabin: At the top of the Crest, the historic stone cabin is a great place to rest, take in the scenery, and snap a few photos.
The Sandia Crest Scenic Byway is considered a moderate ride, incorporating steady elevation climbs (reaching 10,678 feet) and steep curves on the way to the summit. It's suitable for riders with intermediate experience.
Keep in mind the following tips and precautions:
Weather conditions: As with any mountain ride, always be prepared for unpredictable weather changes. Even in summer, riders might face occasional rain or chilly temperatures.
Altitude awareness: The increased altitude may affect your motorcycle's performance or lead to altitude sickness. Make sure you adjust your riding techniques and take breaks as needed.
Wildlife encounters: Be cautious of local wildlife like deer, bears, or smaller critters crossing the road, particularly at dusk and dawn.
2. Turquoise Trail National Scenic Byway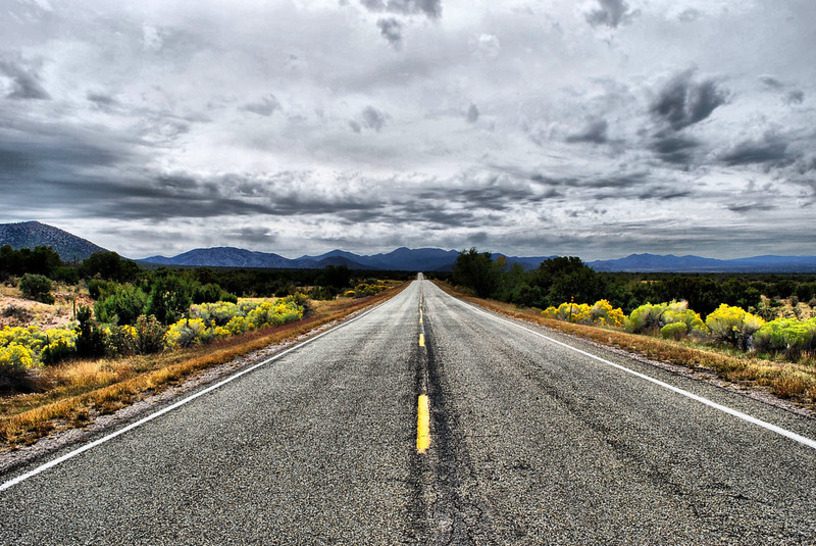 If there's one ride that should definitely be on every motorcycle enthusiast's bucket list, it's the Turquoise Trail National Scenic Byway. Located in New Mexico and spanning approximately 62 miles, this captivating route offers stunning views along the way. It's aptly named after the turquoise-colored stone that has been mined in the region for centuries.
To fully enjoy the beauty of this scenic byway, I'd recommend visiting during spring or fall. The climate is typically mild, and the surrounding landscape is full of color, providing the perfect backdrop for an unforgettable ride. Summer is also a viable option, but be prepared for the heat and afternoon thunderstorms that can sometimes occur.
The Turquoise Trail winds through the heart of New Mexico, roughly following a distance of about 62 miles from Santa Fe to Albuquerque. Travel time is estimated at around 1.5 to 2 hours, but you'll want to allot extra time to stop and explore the historic towns and natural attractions along the way.
This enchanting route boasts a number of noteworthy stops, such as:
Cerrillos: A picturesque old mining town with a fascinating history.
Madrid: A vibrant artist's colony bustling with galleries, shops, and cafes.
Sandia Crest: Offering breathtaking views of the region, this is a must-see spot with an elevation of over 10,000 feet. –
Tinkertown Museum: A quirky and whimsical place full of handmade miniatures and other eclectic curiosities.
The Turquoise Trail is considered to be an easy to moderate level ride, with well-maintained roads and gradual elevation changes. It's a great choice for riders of various skill levels, and the twists and turns that dot the route will keep you engaged throughout the journey.
A few additional nuggets of information worth noting are:
The Turquoise Trail is a designated National Scenic Byway, recognized for its cultural, historical, and scenic qualities.
Make sure to fuel up before embarking on the trail, as gas stations are few and far between.
Always be prepared for changing weather conditions in New Mexico – layering clothing and carrying rain gear is a smart move.
3. High Road to Taos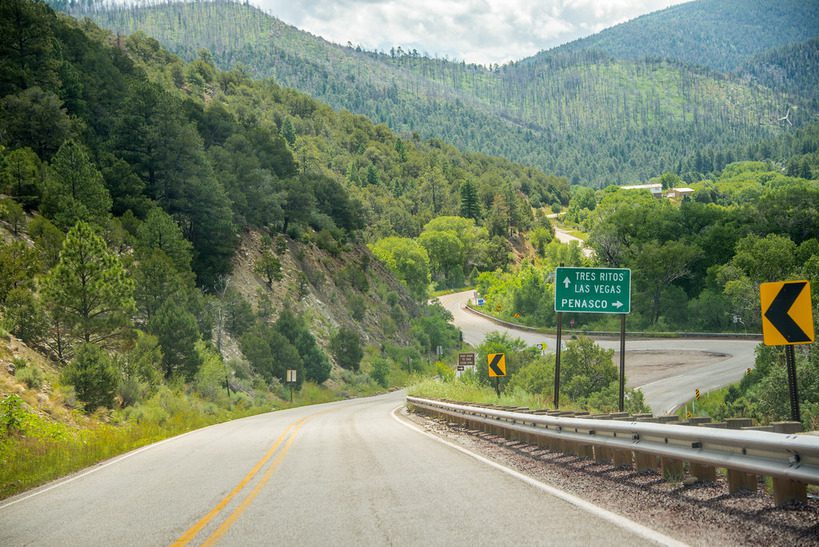 The High Road to Taos is one of the top motorcycle routes in New Mexico, showcasing the state's diverse landscapes, rich history, and vibrant culture. The route begins in Santa Fe and ends in Taos, a picturesque town known for its thriving art scene and historic adobe architecture.
Spring and fall make for the perfect riding weather, with pleasantly mild temperatures and vibrant colors from the foliage. Summer can be hot and crowded, while winter could bring unpredictable weather and icy roads, making it a less favorable season for this ride.
The High Road to Taos covers roughly 105 miles (169 km) in total. Depending on your pace and the number of stops you make, you should allocate anywhere from 3 to 6 hours to complete this ride.
Places to Stop:
Chimayó: This small town is famous for its historic El Santuario de Chimayó, a 19th-century Roman Catholic church and popular pilgrimage destination.
Truchas: With stunning views of the Truchas Peaks, this town boasts adobe homes, artist studios, and old Spanish haciendas.
Cordova: Known for its renowned wood carvings, Cordova is an ideal stop to appreciate local craftsmanship.
The High Road to Taos is a moderately challenging ride suitable for intermediate and advanced riders. Expect winding roads, elevation changes, and occasional narrow sections. However, the road surface is mostly well-maintained, allowing for a smooth and enjoyable cruise.
Other Information:
Fuel Stops: Be sure to fill up your tank in Santa Fe, as gas stations might be sparse along the route.
Accomodations: Both Taos and Santa Fe offer a variety of lodging options, including hotels, motels, hostels, and bed & breakfasts.
Safety Precautions: Be cautious of potential wildlife encounters, especially deer, which could pose a risk to motorcyclists.
Must-See Attractions: Don't miss the Taos Pueblo, the oldest continually inhabited community in North America, a UNESCO World Heritage Site, and the Rio Grande Gorge Bridge, one of the highest bridges in the US.
4. White Sands Missile Range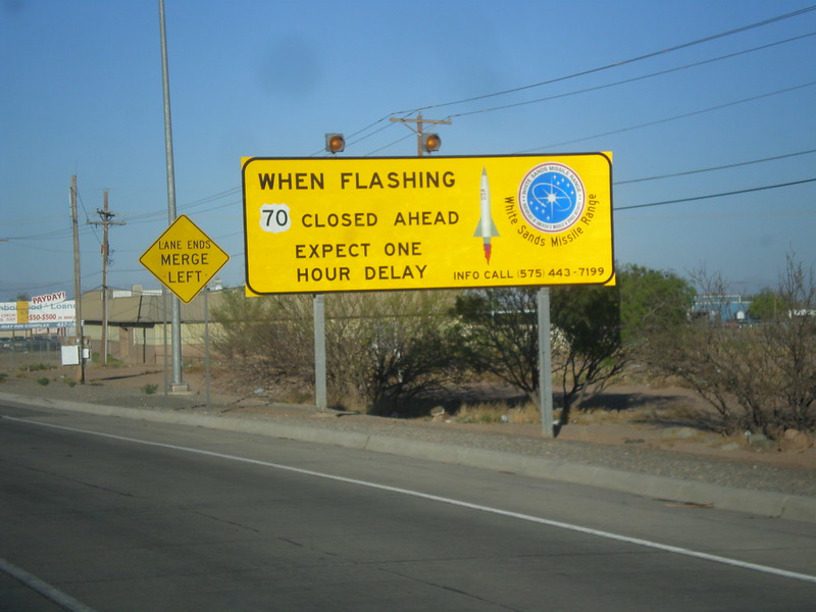 Embarking on a motorcycle adventure through the White Sands Missile Range offers some of the most iconic and breathtaking views in all of New Mexico. This captivating, yet challenging, ride winds through 100 miles of unmatched scenery, complete with gypsum-white dunes and vast desert landscapes.
When planning your trip, keep in mind that the optimal time to experience this ride is during the cooler months of October through April, when the daytime temperatures are more manageable for long hours on the open road. If you're seeking a truly extraordinary experience, consider visiting during a full moon for an unbelievable and unforgettable night ride under the radiance of the moon reflecting on the white sands.
No matter the season, ensure you allocate enough time to traverse the full 100 miles, estimating roughly 4-5 hours to complete the journey, including pit stops and breaks for photos. Here's a breakdown of the trip's mileage and estimated times:
| Section | Distance | Estimated Time |
| --- | --- | --- |
| Start to Alamogordo | 50 miles | 2 hours |
| Alamogordo to White Sands Rally Point | 25 miles | 1 hour |
| White Sands Rally Point to End | 25 miles | 1 hour |
Along the way, make it a point to stop and savor these fantastic spots:
White Sands National Park: Just a short detour from your route, this surreal location offers an incredible opportunity to explore the gypsum sand dunes and possibly sled down their unspoiled slopes.
Alamogordo: This friendly town provides a chance to refuel, both your motorcycle and yourself, with its selection of gas stations, restaurants, and the must-visit New Mexico Museum of Space History.
I'd rate this ride's level of difficulty as moderate. While the roads are well-maintained, there are some winding sections and varied elevations that require concentration and experience. I strongly recommend this route for riders who've racked up a few miles and have a decent level of confidence on their bike.
A few important points to remember:
The White Sands Missile Range occasionally conducts missile tests, leading to temporary road closures. Check their official website for any updates before setting out.
Weather conditions can change rapidly in the desert, so be prepared with appropriate clothing and supplies.
Always ensure you're stocked with enough water and sunscreen to keep you protected during your adventure.
5. Carlsbad Caverns High Guadalupe Loop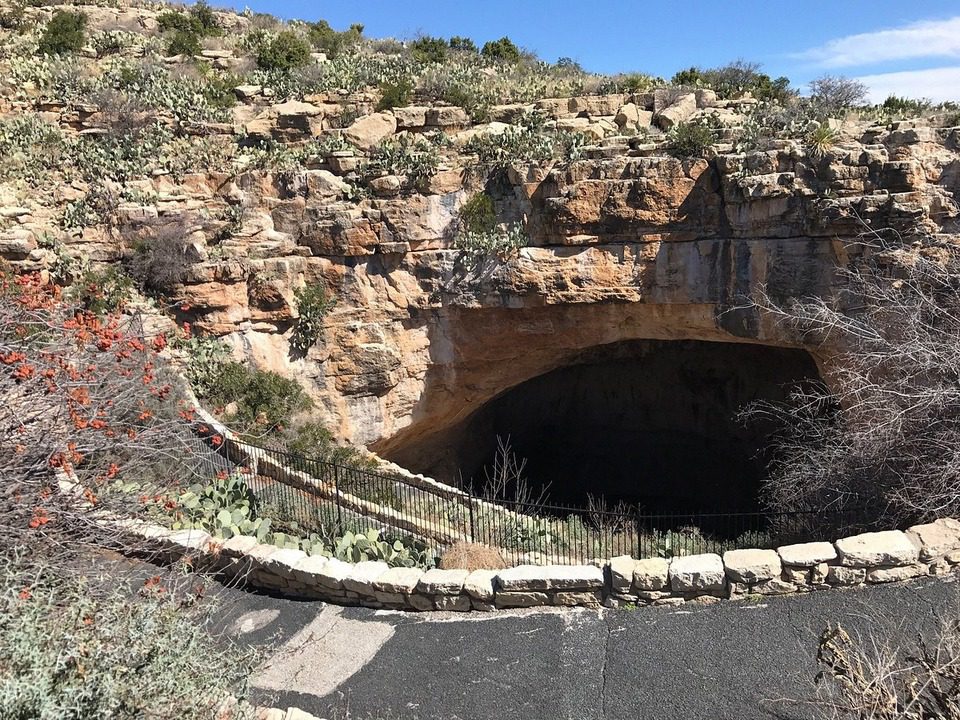 Carlsbad Caverns High Guadalupe Loop is a mesmerizing motorcycle route that's known for its breathtaking views of the Guadalupe Mountains and the caverns, this ride offers a perfect blend of nature's wonders and a thrilling adventure.
The ideal time to experience the High Guadalupe Loop is during the fall and spring seasons. At these times, you'll enjoy moderate temperatures and low chances of encountering severe weather. Plus, the foliage colors of fall create an enchanting atmosphere that I find truly unforgettable.
The High Guadalupe Loop covers a distance of approximately 150 miles and usually takes about 3-4 hours to complete, depending on your pace. I recommend allocating some extra time to fully explore the scenic stops and attractions along the way.
While riding through the Carlsbad Caverns High Guadalupe Loop, make sure you don't miss the following spots:
Carlsbad Caverns National Park: A world-famous underground wonder filled with spectacular formations and trails.
Guadalupe Mountains National Park: Home to the highest point in Texas, Guadalupe Peak, and an array of hiking trails.
Sitting Bull Falls: A must-visit hidden gem, featuring a 150-foot waterfall and a refreshing swimming hole.
Living Desert Zoo and Gardens State Park: A great place to learn about the local flora and fauna, featuring over 40 species of animals and a botanical garden.
The Carlsbad Caverns High Guadalupe Loop is suitable for riders with intermediate skills. The route consists of several winding roads, elevation changes, and sharp turns that can be challenging for inexperienced riders. However, the journey is absolutely worth the effort, as it reveals some of the most stunning landscapes in New Mexico.
Other Information
Make sure to bring plenty of water and sunscreen, as the desert conditions can be extreme, even during the cooler months.
Gas stations are limited along the route, so I advise filling up your tank before embarking on your journey.
Keep an eye out for wildlife, especially deer, as they tend to cross the road unexpectedly.
6. Billy the Kid Scenic Byway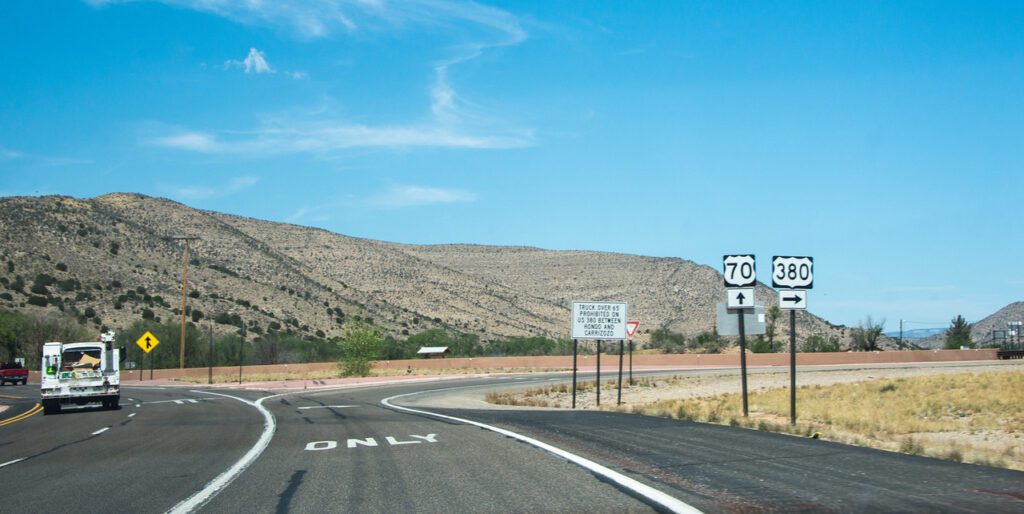 When exploring New Mexico, I highly recommend experiencing the Billy the Kid Scenic Byway. This remarkable stretch takes riders on a historical journey through the Wild West and offers a blend of scenic landscapes and captivating history.
The ideal time to ride the Billy the Kid Scenic Byway is from late spring to early fall. This period typically provides pleasant temperatures and clear road conditions, which allows for an enjoyable and safe ride.
The total distance of this byway is approximately 84 miles, and it takes about 2 to 3 hours to complete the journey. It's worth setting aside extra time to delve into the history and experience the various attractions along the way.
Some must-visit stops along the Billy the Kid Scenic Byway include:
Lincoln Historic Site: the town where Billy the Kid's legendary escapades took place
Smokey Bear Historical Park: dedicated to the origins of the US Forest Service's wildfire prevention campaign
Valley of Fires Recreation Area: awe-inspiring lava fields that stretch for miles
The ride is relatively easy due to its smooth road surface and gradual curves. However, it's essential to remain cautious, especially during inclement weather, to ensure a safe ride.
By embarking on the Billy the Kid Scenic Byway, one can expose to a unique blend of history and natural beauty. It's essential to carry ample water and fuel during the trip, as availability can be sparse in the more remote sections. Additionally, make sure to pack appropriate safety gear and supplies to handle any unexpected situations. Finally, don't forget to bring a camera to capture the unforgettable sights and memories of this exquisite ride.
7. Gila National Forest Loop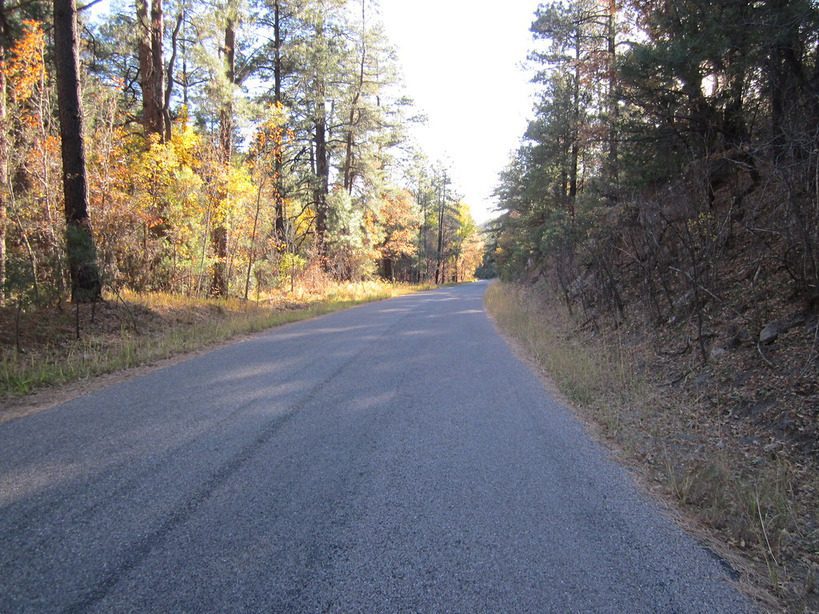 The Gila National Forest Loop in New Mexico offers an unforgettable motorcycle adventure with its captivating scenery and enjoyable riding experiences. Spanning over 3.3 million acres, the Gila National Forest is a haven for outdoor enthusiasts and motorcyclists alike.
The optimal time to embark on the Gila National Forest Loop is during the months of April to October. During these months, you'll experience milder temperatures and minimal rain, making for a more comfortable and safe ride. Keep in mind that higher elevations within the forest can have cooler temperatures, so it's best to be prepared with proper riding gear and layers.
The Gila National Forest Loop covers approximately 225 miles and can be completed comfortably in a day. However, I recommend setting aside at least two days to fully explore and enjoy this magnificent landscape.
Some notable stops along the Gila National Forest Loop include:
Silver City: A historic mining town with a vibrant arts scene and dining options.
Gila Cliff Dwellings National Monument: Explore the ancient homes of the Mogollon people, nestled in the cliffs.
Lake Roberts: Great spot for a picnic, fishing, or a relaxing break.
Mogollon Ghost Town: Discover the remnants of a once bustling and prosperous mining town.
The Gila National Forest Loop offers a moderate level of difficulty. With its twisty roads, elevations ranging from 4,000 to 10,000 feet, and occasional gravel sections, this ride requires riders to be vigilant and prepared. However, it's well worth the effort as the diverse landscapes and breathtaking views are truly one-of-a-kind.
For a comfortable and safe ride, make sure you:
Check weather conditions before departure, especially at higher elevations.
Wear appropriate riding gear and clothing layers.
Keep an eye on the fuel level, as gas stations may be scarce in some sections of the loop.
Plan adequate time for breaks and sightseeing.
8. Route 66: Gallup to Tucumcari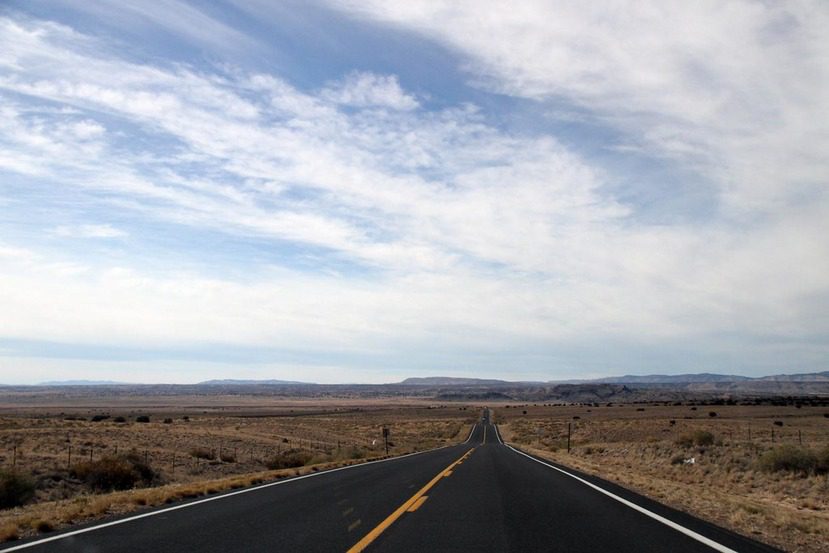 Whether you're a seasoned biker or new to the motorcycle community, the ride on Route 66 from Gallup to Tucumcari is a must.
The best time to ride Route 66 in New Mexico is during spring (March to May) and fall (September to November). These months offer cooler temperatures and moderate weather, making for a comfortable and enjoyable ride. Avoid the summer heat, which can make the ride less enjoyable and even hazardous due to high road temperatures.
The total distance of this ride is approximately 250 miles, and it takes about 4-5 hours to complete, depending on the number of stops and pace.
There are numerous places to stop and soak in the panoramic landscapes, historical sites, and local eateries along the way, including:
Red Rock Park: An ideal spot to enjoy stunning red rock formations and take a break from riding.
Bluewater Lake State Park: A serene lake that's perfect for a relaxing pit stop.
Santa Rosa: Known as the "city of natural lakes," this gem offers fantastic sceneries and natural attractions like the Blue Hole.
Tucumcari: An iconic Route 66 town with historic motels, vintage diners, and vibrant murals.
Route 66 from Gallup to Tucumcari is a relatively easy ride, making it perfect for riders of all skill levels. The road is mostly well-paved, and the terrain varies from flat stretches to gently rolling hills. While traffic can be denser near urban areas, it usually thins out as you ride further away.
It's essential to remember that Route 66 in New Mexico crosses through both tribal lands and rural communities. When traveling through tribal lands, respect the local customs and regulations, and be sure to support local businesses on your journey. Keeping an eye on the weather conditions is crucial, as sudden storms and strong winds can make the ride more challenging.
9. Enchanted Circle Scenic Byway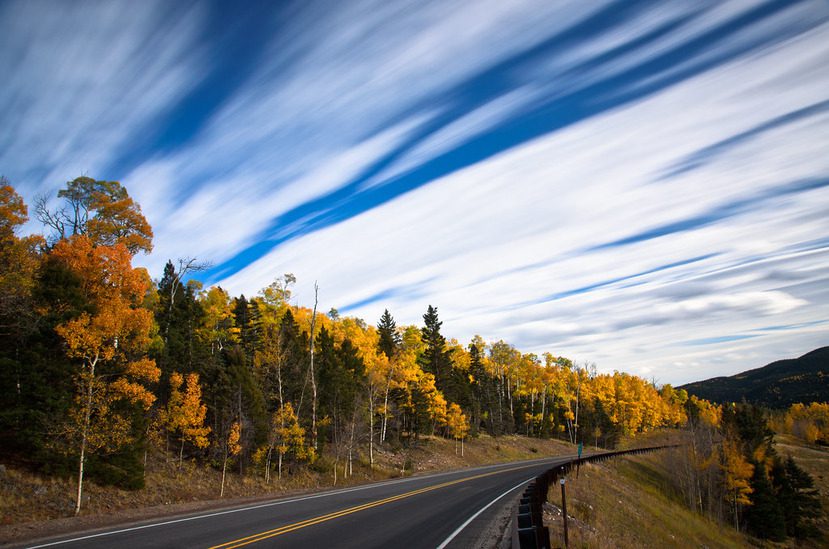 New Mexico's Enchanted Circle Scenic Byway offers some of the state's most stunning scenery and breathtaking views. As a passionate motorcycle rider, I highly recommend taking this spectacular 84-mile loop which showcases diverse landscapes, charming communities and thrilling routes.
The ideal time to ride the Enchanted Circle Scenic Byway is between May and October. During these months, the weather is more accommodating, offering comfortably warm temperatures and less precipitation. Be cautious in the late spring and early fall to avoid remnants of snow or ice.
This 84-mile loop takes approximately 3 to 4 hours to complete, depending on stops and riding pace. Here is a brief guide to the key distances between the major locations along the route:
| Start → Destination | Distance | Estimated Time |
| --- | --- | --- |
| Taos → Questa | 24 miles | 35-45 minutes |
| Questa → Red River | 8 miles | 15-20 minutes |
| Red River → Eagle Nest | 23 miles | 35-40 minutes |
| Eagle Nest → Angel Fire | 17 miles | 20-25 minutes |
| Angel Fire → Taos | 25 miles | 35-45 minutes |
There are a number of remarkable spots to visit and comfort breaks:
Taos: Start your journey here and soak in the rich culture, art, and history of this vibrant town
Rio Grande Gorge Bridge: Enjoy the panoramic views of the gorge from the pedestrian walkway
Questa: Appreciate the small-town charm and the gorgeous church, St. Anthony's Parish
Red River: Experience the vivid beauty of nature at this resort town, with options for hiking and fishing
Eagle Nest: A serene mountain town nestled in the Moreno Valley, home to the Eagle Nest Lake State Park
Angel Fire: Visit the Vietnam Veterans Memorial State Park and unwind in this picturesque resort town
The Enchanted Circle Scenic Byway is considered to be a moderate ride, with sweeping turns, mountainous terrain, and some altitude changes. Always take care and adapt your riding according to the road conditions.
It's worth noting that New Mexico's weather can be unpredictable and prone to sudden changes. Be prepared for diverse conditions and always carry essential gear for both yourself and your motorcycle. Lastly, fuel availability can be limited in certain areas along the route, so be sure to fill your tank whenever given the opportunity.
10. Sunspot Scenic Byway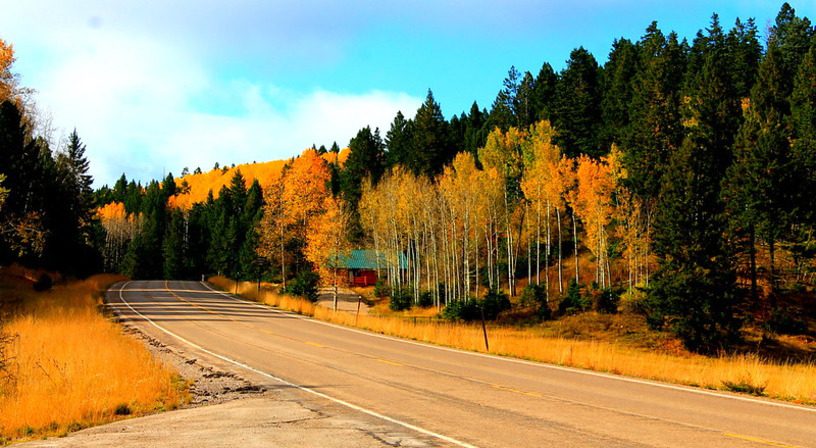 I can't ignore the mesmerizing beauty of the Sunspot Scenic Byway when talking about the best motorcycle road rides in New Mexico. This picturesque route offers riders a fantastic combination of stunning views, exciting twists and turns, and a cool escape from the heat.
Spring and fall are the ideal times to experience Sunspot Scenic Byway on a motorcycle ride, as temperatures are typically moderate and comfortable during these seasons. Summer can be quite hot, while in winter you may encounter snow and ice at higher elevations.
The Sunspot Scenic Byway stretches approximately 16 miles along NM 6563, starting from Timberon and ending near the Sunspot Observatory. You'll want to allot about 45 minutes to 1 hour to fully enjoy the ride at a leisurely pace.
There are several interesting stops along the way, including:
Sacramento Peak National Solar Observatory: One of the highlights of the route is the solar observatory, an interesting and informative scientific attraction.
Sunspot Astronomy & Visitor Center: Just half a mile away from the observatory, this visitor center offers informative exhibits on the research and history of the area.
Timberon: A peaceful, small village tucked within the Sacramento Mountains – a great place to relax and grab a bite or refuel.
Sunspot Scenic Byway is a moderate level road with smooth pavement and gentle curves. Its elevation ranges from 6,000 to 9,200 feet, which makes it slightly more challenging for inexperienced riders due to thinner air. However, it's still an enjoyable route for riders of all skill levels.
Other Information
Road conditions: The byway is mostly well-maintained, but it's advised to monitor weather conditions and be prepared for any sudden changes, as the elevation can cause fluctuations in road conditions.
Safety: Always be cautious and wear appropriate safety gear while riding, as wildlife such as deer and elk are common in the area. Additionally, be aware of possible thunderstorms during the summer months.
Cell reception: It's important to note that cell service can be spotty in the vicinity, so plan accordingly.
FAQs
What are some of the top motorcycle rides in New Mexico?
Some Popular Rides Include Silver City Loop, Taos To Angel Fire To Mora, Lake Valley Back Country Byway, And The Turquoise Trail Scenic Byway.
What scenic route is recommended as the most popular in New Mexico?
The Turquoise Trail Scenic Byway Is Highly Recommended For Its Beautiful Landscapes And Interesting Historical Sites.
What can I expect on the Sandia Crest Road motorcycle ride?
Sandia Crest Road (Route 536) Is A 13.6-Mile Stretch Featuring Hairpin Turns And Beautiful Views As It Climbs To The Top Of Sandia Crest Mountain.
Which byway in New Mexico showcases the state's unique culture and history?
The High Road To Taos Offers A Mix Of Culture, History, And Beautiful Scenery While Passing Through Ancient Native American Pueblos, Spanish Colonial Towns, And Mountain Landscapes.
Where can I find more information about motorcycle rides in New Mexico?
Websites Such As Great Motorcycle Roads, REVER, And Motorcycle Roads Offer Detailed Information On Various Routes, Including Maps, Ride Descriptions, And User Ratings.
Conclusion
After delving into the top 10 best motorcycle road rides in New Mexico, it's evident that there's something here for everyone. From serene landscapes to challenging terrains, these routes are sure to offer memorable rides. To wrap up, let's take a quick look at some of the essential information:
The ideal time to explore New Mexico on a motorcycle is between May and October when the weather is warm and dry. Make sure to check local weather conditions before you plan your trip, as some areas may experience sudden showers or temperature fluctuations.
The distance and time needed to complete these routes can vary greatly, depending on factors such as road conditions and personal preferences.
While riding these scenic routes, there are plenty of must-visit places, including:
Taos for its historical appeal and artistic community
Madrid for its quaint shops and galleries
Tucumcari for its iconic Route 66 attractions
New Mexico's diverse landscape offers routes with varying levels of difficulty, appealing to riders of all skill levels. While some roads afford easy cruising, others might pose challenges with sharp curves or narrow stretches. Always make sure to ride within your skill set and be cautious on unfamiliar roads.
Some useful tips to keep in mind while riding in New Mexico:
Be mindful of local wildlife, especially in more remote areas.
Study the terrain and weather conditions to ensure a safe ride.
Familiarize yourself with local traffic laws and motorcycle regulations.
In summary, New Mexico boasts an array of fantastic motorcycle routes, providing riders with unique experiences and awe-inspiring scenery. By choosing the best time to visit, knowing the distance and travel times, planning stops, and being mindful of road conditions, your ride through this enchanting state will surely be one for the books.
Motorcycle Rides in the US by States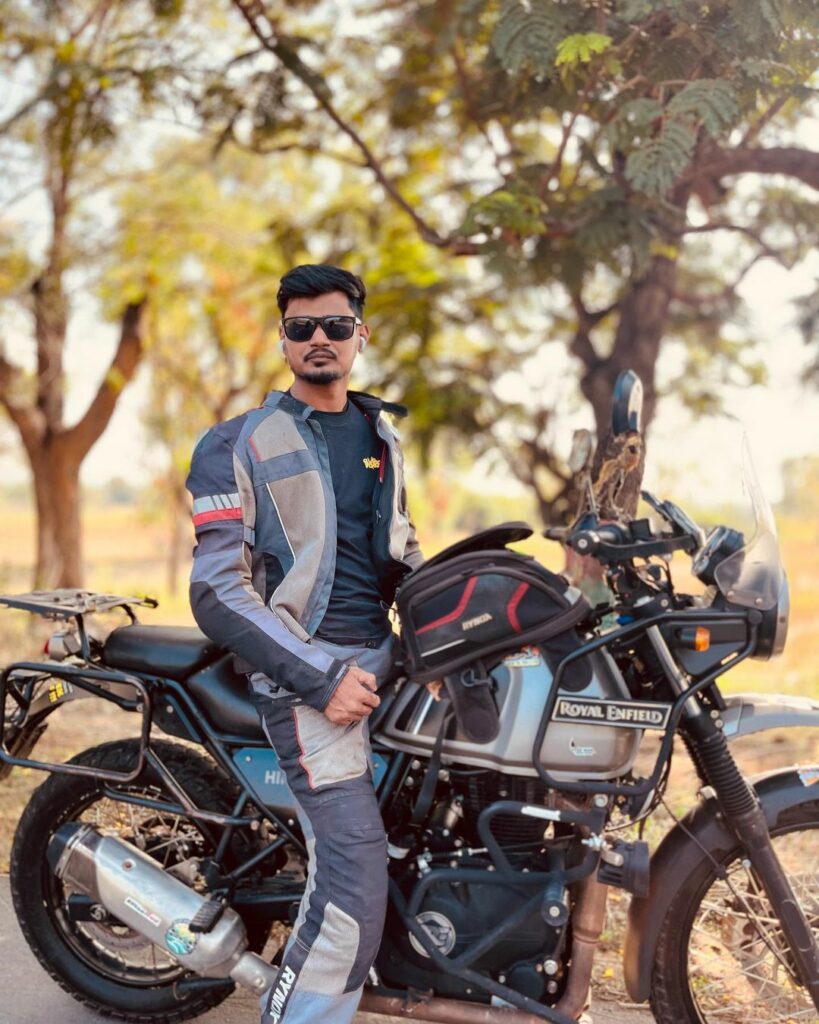 Vishwanath Mathpati
I am Vishwanath Mathpati, a full-time Blogger and Motorcyclist from Bidar, Karnataka. I love writing about my Motorcycles Stories and Riding Gears on this blog.
Know More About Me.
---
If you liked this article, then please subscribe to our YouTube Channel for more Bike Videos. You can also find us on Instagram, Twitter and Facebook.
Disclosure: As an Amazon Associate, I earn from qualifying purchases. Read more about Amazon Affiliate Disclaimer.