Top 8 Best Motorcycle Rides in Wisconsin: The Ultimate Guide
I've always been fascinated by the open road and exploring the picturesque landscapes Wisconsin has to offer. Motorcycle rides in Wisconsin are an exhilarating way to experience the diverse terrain of this stunning state. Nestled in the Midwest among the Great Lakes, Wisconsin boasts a vast array of scenic routes suited for both laid-back cruising and thrilling escapes.
From the dramatic Mississippi River bluffs to the rolling Kettle Moraine hills, there's no shortage of breathtaking vistas. I've put together a list of the top 8 best motorcycle rides in Wisconsin to help you plan your next two-wheeled adventure. These routes offer stunning views, engaging twists and turns, and charming local stops.
Wisconsin is well known for its diverse landscapes and beautiful waterways, which create a wide range of incredible motorcycle rides throughout the state. However, the adventures don't stop at Wisconsin's borders. Neighboring states also provide stunning rides that are well worth the journey. To the west, Minnesota offers the breathtaking North Shore Drive, a route that hugs the shore of Lake Superior and provides ample views of its majestic beauty. Heading south to Illinois, the Great River Road provides a picturesque ride along the Mississippi River. If you ride east to Michigan, the Tunnel of Trees Road is a must, offering a unique journey through dense, overhanging foliage.
Lastly, head north to the Upper Peninsula of Michigan to ride the Brockway Mountain Drive, an exhilarating route with panoramic views of Lake Superior. Each of these routes offers a different experience, making them the perfect complement to Wisconsin's own fantastic rides.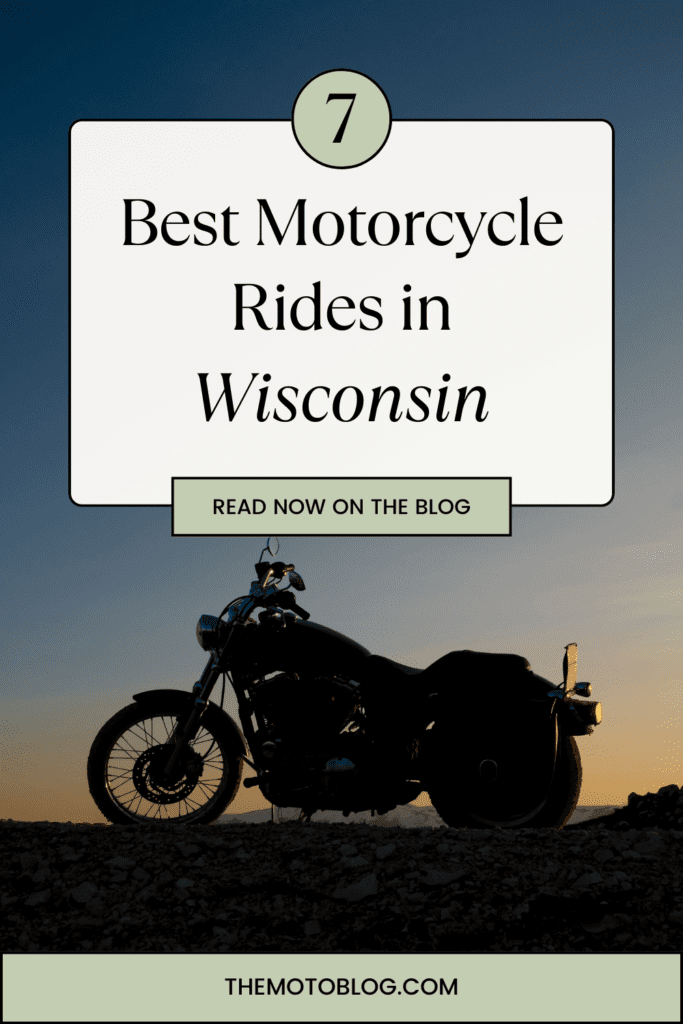 1. Kettle Moraine Scenic Drive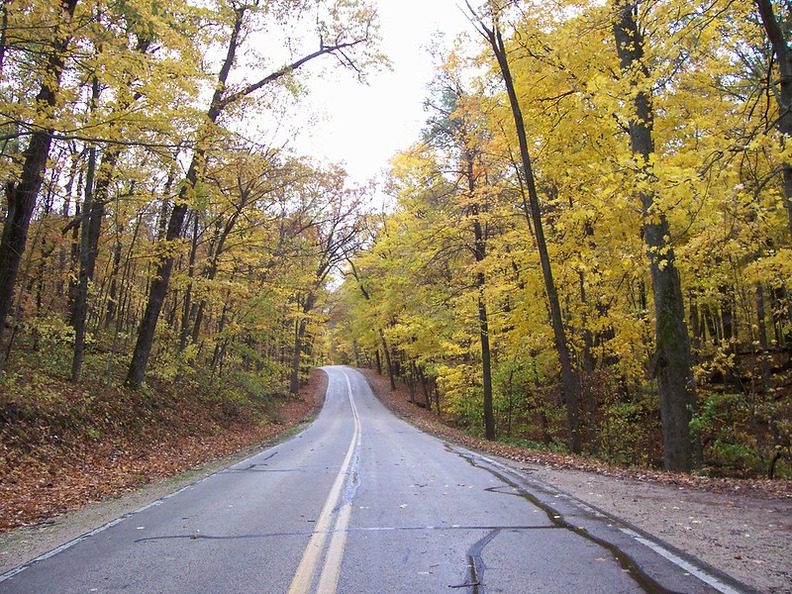 I've always found the Kettle Moraine Scenic Drive to be one of the best motorcycle rides in Wisconsin. Stretching over 115 miles, the drive showcases stunning views and diverse landscapes shaped by glaciers thousands of years ago. It's an unforgettable experience that any motorcycle enthusiast would appreciate.
I recommend hitting the road from late-spring to early-fall, during which the weather's just right for motorcycle riding. Here's a brief overview of the best time to visit:
| Season | Months |
| --- | --- |
| Spring | Late April to Late May |
| Summer | June to August |
| Fall | September to Early October |
This scenic ride covers approximately 115 miles of picturesque countryside, and it'll take you about 3 to 4 hours to complete the round trip. Keep in mind that you might want to allot some extra time for brief stops and to marvel at the views.
There are quite a few fascinating places to stop along the ride, including:
Kettle Moraine State Forest – Linger at the Parnell Tower and take in panoramic views from its observation deck.
Holy Hill – Catch a glimpse of this beautiful landmark basilica nestled atop a hill.
Old World Wisconsin – Immerse yourself in Wisconsin's history and heritage at this open-air museum.
I'd rate the Kettle Moraine Scenic Drive as moderately challenging for motorcyclists, as it mainly consists of well-maintained, paved roads. There are a few curves and elevation changes to keep the ride interesting, but nothing too overwhelming for experienced riders.
Don't forget about the entrance fees for some stops along the drive, such as the Kettle Moraine State Forest. Lastly, be sure to check the weather forecast and road conditions before heading out, just to be safe.
2. Door County Coastal Byway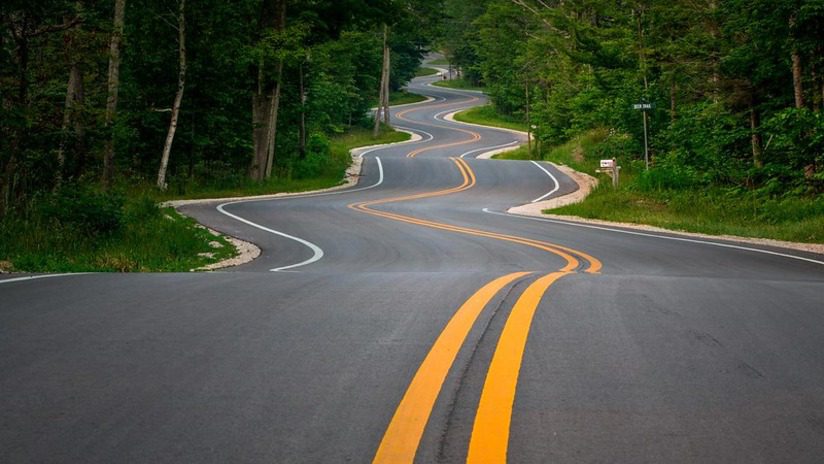 Wisconsin's picturesque Door County Coastal Byway offers an unforgettable motorcycle ride for riders seeking a blend of natural beauty, charming small towns, and scenic vistas. Spanning 66 miles along the coast of Lake Michigan, it's a ride that's perfect for a weekend getaway.
Although the byway is accessible year-round, I recommend visiting between May and October. The warmer months offer pleasant weather, ideal for enjoying the beautiful surroundings. Fall brings vibrant foliage, providing a stunning backdrop for your ride.
The route spans 66 miles, with a recommended travel time of 3-4 hours. This allows for ample time to soak in the scenery and stop at various spots along the way.
Places to Stop:
Egg Harbor: A picturesque village with an artistic flair and unique shopping opportunities.
Fish Creek: Another charming village, known for its waterfront park and historic buildings.
Baileys Harbor: A harbor town, offering great views and home to the iconic Cana Island Lighthouse.
Sister Bay: A popular destination with a vibrant dining scene and waterfront activities.
The Door County Coastal Byway is a relatively easy ride, featuring smooth, well-maintained roads with gentle turns. The picturesque surroundings and slower pace make it suitable for riders of varying skill levels.
Other Information:
Speed limits along the byway range from 25 to 45 mph, allowing riders to enjoy a leisurely pace as they traverse this scenic route.
Restaurants, shops, and lodging options can be found at various spots along the byway. It's essential to plan ahead, as some businesses may have seasonal hours.
Don't forget to visit the numerous parks and natural areas along the route, such as Peninsula State Park and Cave Point County Park.
3. Wild Goose State Trail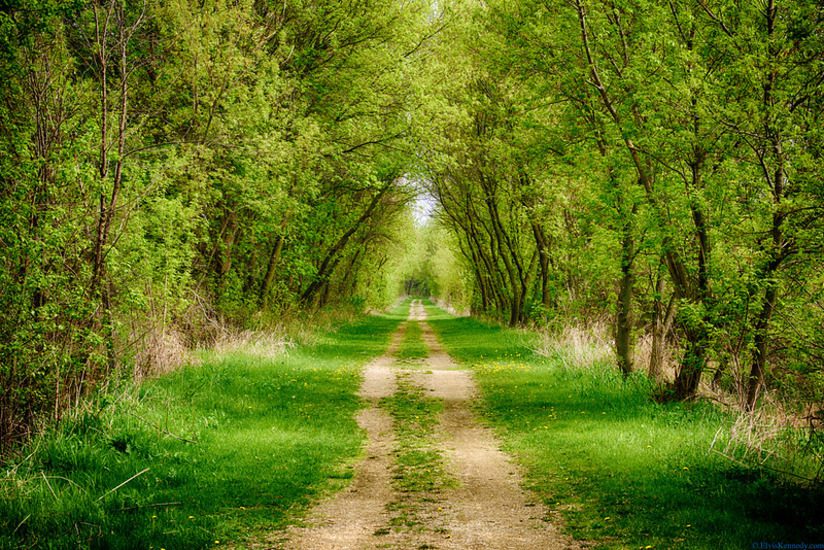 Winding Through the Wild Goose State Trail is definitely one of Wisconsin's hidden gems. This 34-mile long trail offers a mix of picturesque landscapes, wildlife sightings, and a chance to explore small towns in the area. Here's a brief overview of what you can expect during your ride on this captivating trail.
The ideal time to ride the Wild Goose State Trail varies depending on your preference. Spring and fall bring with them stunning foliage and comfortable temperatures, while summer offers more daylight hours and better weather. It's worth noting that some sections of the trail might be closed or impacted during winter months due to snow and ice, so plan accordingly.
The entire length of the Wild Goose State Trail is 34 miles. Depending on your riding speed, you could complete the entire trail within 3-4 hours. However, if you're the type who likes to stop and relish the scenery or explore the stops, it may take the whole day. On average, bikers usually require around 5-6 hours to fully appreciate the beauty of this trail.
There are several small towns and rest stops throughout your ride on the Wild Goose State Trail. Some notable places include:
Horicon Marsh Education and Visitor Center: Learn about the largest freshwater cattail marsh in the United States.
Juneau: A historic city with local shops and eateries.
Oakfield: A charming, rustic town with a railroad depot – perfect for a quick break.
The Wild Goose State Trail is relatively flat with a limestone and crushed stone surface, making it suitable for bikers of all skill levels. Beginners might find the distance a bit challenging, but experienced riders should expect a relatively smooth and enjoyable ride.
Here are a few essential details about the Wild Goose State Trail:
The trail is open for non-motorized use only (except for snowmobiling in designated areas during winter)
Trail passes are required for bikers aged 16 and older.
Keep an eye out for wildlife like deer, beavers, and turtles.
Bring insect repellent during summer months to combat mosquitoes.
4. Highway 33 Rollercoaster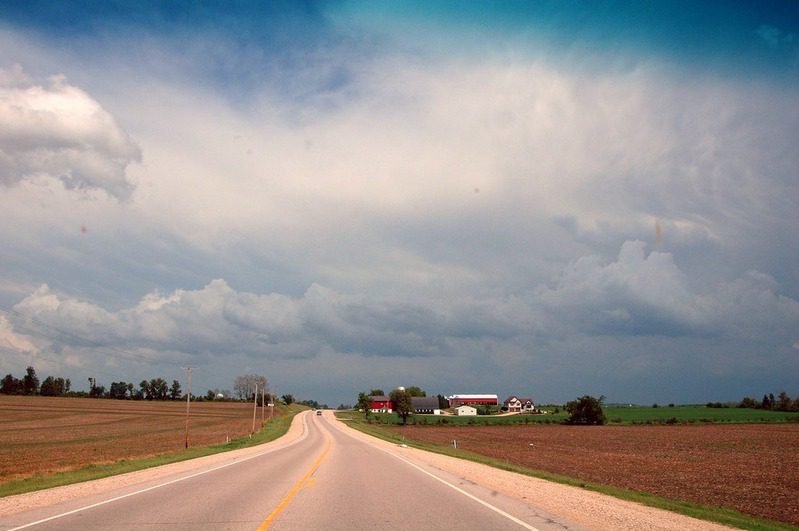 This route is a true gem, taking riders on an epic adventure through the state's gorgeous countryside. With its scenic landscapes and exhilarating curves, this ride truly lives up to its "rollercoaster" moniker.
The optimal time for enjoying the Highway 33 Rollercoaster ride is from late spring to early fall. The mild temperatures and verdant surroundings make these months ideal for taking in the beautiful vistas along the way. It's also best to avoid this route during the winter months, as snow and ice can create hazardous conditions for motorcyclists.
The total distance of this spectacular ride is about 100 miles. Given the route's numerous twists and turns, I advise allowing at least 2-3 hours to complete the trip. This gives ample time for breaks to enjoy the scenery and attractions that line the highway.
There are several must-see spots along the Highway 33 Rollercoaster that are worth a visit:
Wildcat Mountain State Park: A popular destination for outdoor enthusiasts, this park offers hiking, camping, and breathtaking views of the surrounding landscapes. Don't miss the park's numerous overlooks, which provide stunning vantage points to admire the beauty of Wisconsin.
Reedsburg: A charming small town, Reedsburg features an array of quaint shops, eateries, and parks to explore. If you're a history buff, you'll appreciate the town's historic downtown district.
Baraboo: Another delightful stop, Baraboo boasts a lively downtown area and unique attractions such as the International Crane Foundation and Circus World Museum.
The Highway 33 Rollercoaster offers a moderate level of difficulty. The route is packed with curves and elevation changes, requiring riders to be confident in their ability to handle the challenges. This ride is ideal for experienced motorcyclists seeking an adrenaline-pumping adventure.
Before embarking on your journey, it's essential to note the following:
Stay vigilant for wildlife, as deer and other animals are known to inhabit the area.
Be mindful of farm equipment and slow-moving vehicles on the road.
Use caution when navigating the route's sharp turns and elevation changes.
5. Wildcat Mountain State Park Loop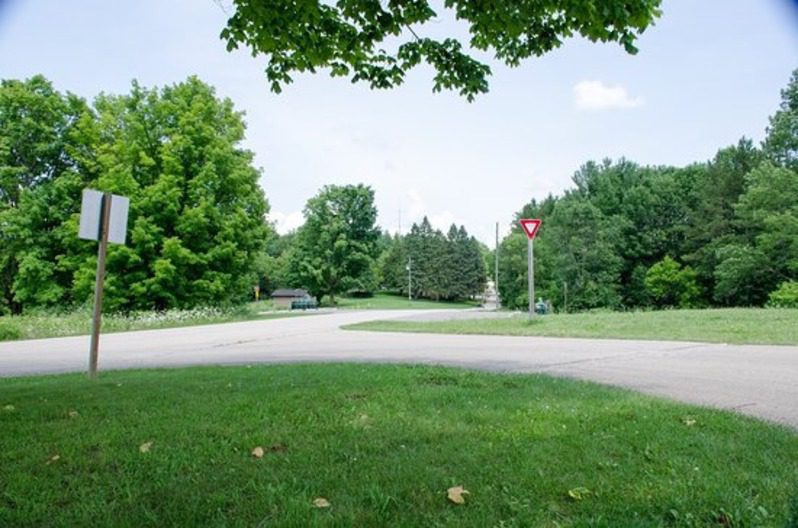 This loop offers a scenic ride through the heart of the driftless region, presenting twists, turns, and incredible views. Here's everything you need to know:
The ideal time to visit the Wildcat Mountain State Park Loop is from May to October. During these months, the weather is relatively mild, allowing for an enjoyable ride without worrying about road conditions. Keep in mind, it's essential to check the forecast before your trip, as weather can be unpredictable.
This picturesque route covers approximately 33 miles and takes around 1-1.5 hours to complete. Keep in mind that the actual duration may vary depending on your speed and the number of stops you make along the way.
Make sure to take advantage of some noteworthy stops along the loop:
Wildcat Mountain State Park: With breathtaking views of the Kickapoo River, the park offers hiking, camping, and picnicking opportunities.
Ontario: A small, quaint town is perfect for a quick stop to grab a bite or explore local shops.
Kickapoo Valley Reserve: Over 8,500 acres of forest, prairie, and wetland habitat, this reserve is ideal for taking in the serene landscapes or exploring trails on foot or horseback.
I'd classify the Wildcat Mountain State Park Loop as a moderate route for motorcyclists. The road has a good surface, but the numerous twists and turns require riders to stay alert and maintain control throughout the ride. It's not the most challenging route but would not recommend it to the absolute beginner.
Other Information
Always make sure to follow local traffic laws and ride at a safe speed.
Keep an eye out for wildlife, as deer and other animals can make unexpected appearances on the road.
Take a moment to appreciate the stunning scenery and unique geological features of the driftless region.
6. Black River State Forest Trails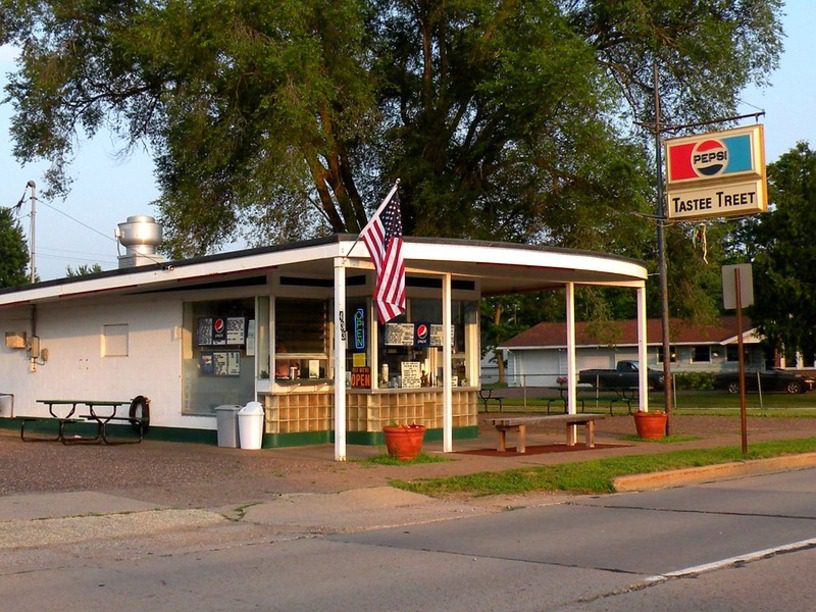 This beautiful route offers a unique experience for any motorcycle enthusiast looking to explore the state's natural beauty.
Ideally, the best time to visit and enjoy the Black River State Forest Trails would be from late spring through early fall. During this period, you'll be able to enjoy comfortable temperatures and breathtaking foliage.
The entire Black River State Forest covers about 68,000 acres, and the main loop stretches for approximately 69 miles. For most riders, this scenic journey would typically take around 2 to 3 hours to complete, but of course, the total time may vary depending on your speed and frequency of stops along the way.
As you venture through the scenic trails, there are a few noteworthy stops to enhance your experience:
Castle Mound Campground: A perfect spot to take a break and enjoy the surrounding natural beauty.
Black River State Forest Headquarters: Stop by to gather information about the trails, local flora, fauna, and history.
Pigeon Creek: A lovely area to relax, enjoy the views, and maybe even have a picnic.
The Black River State Forest Trails are considered moderately challenging. While there are no significant steep inclines or sharp turns, some sections of gravel and sand may pose a challenge to less-experienced riders. That being said, it's definitely worth navigating those sections to experience the awe-inspiring views of Wisconsin's natural landscapes.
Before heading out to explore the Black River State Forest Trails, keep these key points in mind:
A map of the trails can be found online or at the Black River State Forest Headquarters.
Ensure that you have a state trail pass, as it's required for motorcycle riding on the trails.
Be prepared for wildlife, as there are plenty of deer and other animals in the area.
Pay attention to trail signs and be respectful of other trail users.
7. Elroy-Sparta State Trail Adventure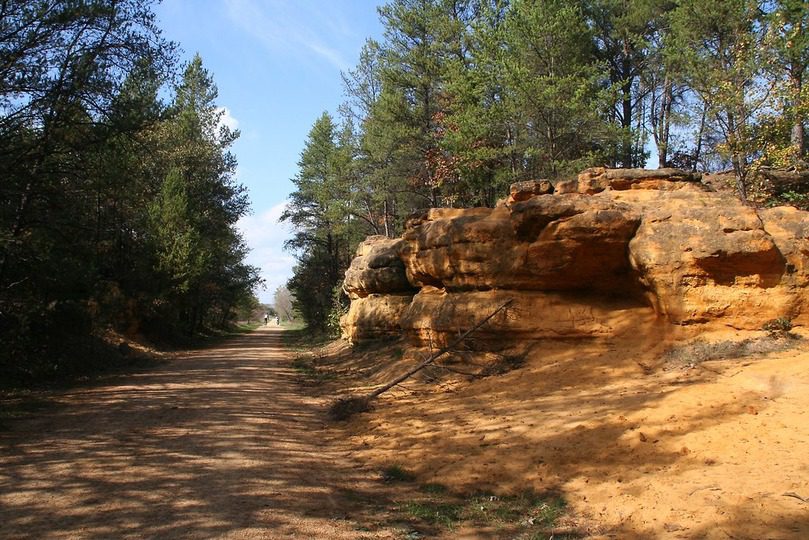 Wisconsin's Elroy-Sparta State Trail is truly an adventure worth embarking on. As America's first railroad trail, it offers a diverse and picturesque experience I highly recommend for any motorcycle enthusiast. I'll guide you through the essential information you'll need for this journey:
Many agree that late spring, summer, and early fall are ideal for tackling the Elroy-Sparta State Trail. You'll enjoy the most pleasant weather and take in the trail's full beauty during these months.
The trail stretches for 32.5 miles, which should take around 1-2 hours to complete, depending on your speed and stops along the way.
During your ride, be sure to visit these notable attractions:
The three tunnels: These historic railroad tunnels are a must-see. Constructed during the late 1800s, they now serve as unique and enjoyable break spots while on your ride.
Elroy Commons: Located at the start of the trail, this spot offers parking, restrooms, and picnic areas.
Sparta Trail Depot: This former train depot, located at the end of the trail, now serves as a trail information center, offering restrooms and souvenirs.
The Elroy-Sparta State Trail is considered beginner-friendly, as it mostly consists of crushed limestone with a relatively flat and stable surface.
Other Information:
Be aware that the trail requires a Wisconsin State Trail Pass, which can be purchased at select trailheads or online.
Since the trail is also open to cyclists and pedestrians, remember to use caution and be respectful of others sharing the path.
Lodging and dining options are available in both Elroy and Sparta, as well as bike and motorcycle rental services if needed.
8. Chequamegon-Nicolet National Forest Ride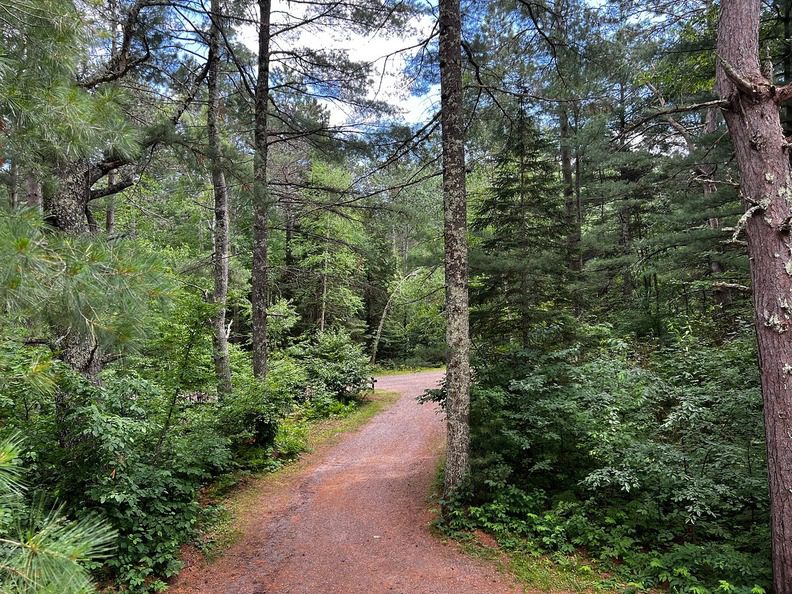 This picturesque route offers riders a serene and beautiful escape from the everyday hustle and bustle. Let me break down some ride characteristics for you.
The ideal time to explore this ride is from late spring to early fall. During these months, you'll likely experience mild temperatures and clear skies, perfect for a comfortable journey.
The Chequamegon-Nicolet National Forest Ride extends for approximately 125 miles. You'll want to allocate around 3-4 hours to complete the ride, but I recommend setting aside a full day to enjoy any stops along the way.
There are several noteworthy stops to consider during your ride:
The Delta Diner, a classic 1940s-inspired roadside restaurant, is perfect for a satisfying meal.
Morgan Falls and St. Peter's Dome offer a scenic hike to stretch your legs and take in some amazing views.
Cable-Namakagon Historical Museum allows you a chance to learn more about the area's history.
I'd rate this ride as a moderate difficulty. While the roads are well-maintained, they do feature some twisty sections and elevation changes that may challenge less experienced riders.
A few more tidbits to help you plan your journey:
You can find gas stations, restaurants, and lodging options in the towns of Hayward, Cable, and Clam Lake.
Make sure to carry a camera, as the area is abundant with wildlife and beautiful landscapes.
Cellular reception may be spotty at times, so it's a good idea to have a paper map or a GPS device at hand.
FAQs
What are some of the best motorcycle rides in Wisconsin?
Top Motorcycle Rides In Wisconsin Include Great River Road, Kettle Moraine Zig Zag, Wisconsin's Route 33, Hwy 55 Menomonee Reservation Ride, Highway 107 River Run, Door County Day Trip, Driftless Drive, And State Route 70.
What Is The Great River Road Motorcycle Ride In Wisconsin?
The Great River Road Is A National Scenic Byway Following Wisconsin's Western Border For 250 Miles, Offering Stunning Views Along The Mississippi River.
What is the Kettle Moraine Zig Zag motorcycle ride?
The Kettle Moraine Zig Zag Is An Exciting Ride Through The Kettle Moraine State Forest In Wisconsin, Offering Unique Landscapes And A Mix Of Twisty Roads.
Are There Any Scenic Motorcycle Routes In Wisconsin's Driftless Area?
Yes, Wisconsin's Driftless Area Offers Several Scenic Motorcycle Routes Showcasing The Region's Unique Landscape, Hills, And Valleys.
Where can I find more information about motorcycle rides in Wisconsin?
Websites Like MotorcycleRoads.com, REVER, And Travel Wisconsin Offer Additional Information And Maps For Motorcycle Rides In Wisconsin.
Concluding the Best Motorcycle Rides in Wisconsin
I've taken you through the top 8 best motorcycle road rides in Wisconsin, each offering its unique charm and appeal.
Before you embark on these thrilling rides, it's essential to know the best times to visit, how long it'll take to cover the journey, a few must-visit stopovers, and the level of difficulty for each route. Planning makes a huge difference!
Remember, when embarking on these spectacular rides, always prioritize safety by wearing proper gear, abiding by traffic laws, and maintaining your motorcycle in excellent condition.
Now that I've given you all the essential information needed, you're all set to explore the scenic beauty of Wisconsin on two wheels. While these are my top 8 selections, Wisconsin has plenty more exciting roads for you to discover. So, rev up your motorcycle, breathe in the fresh air, and embark on a journey you'll never forget – here's to countless miles of happiness on the road!
Motorcycle Rides in the US by States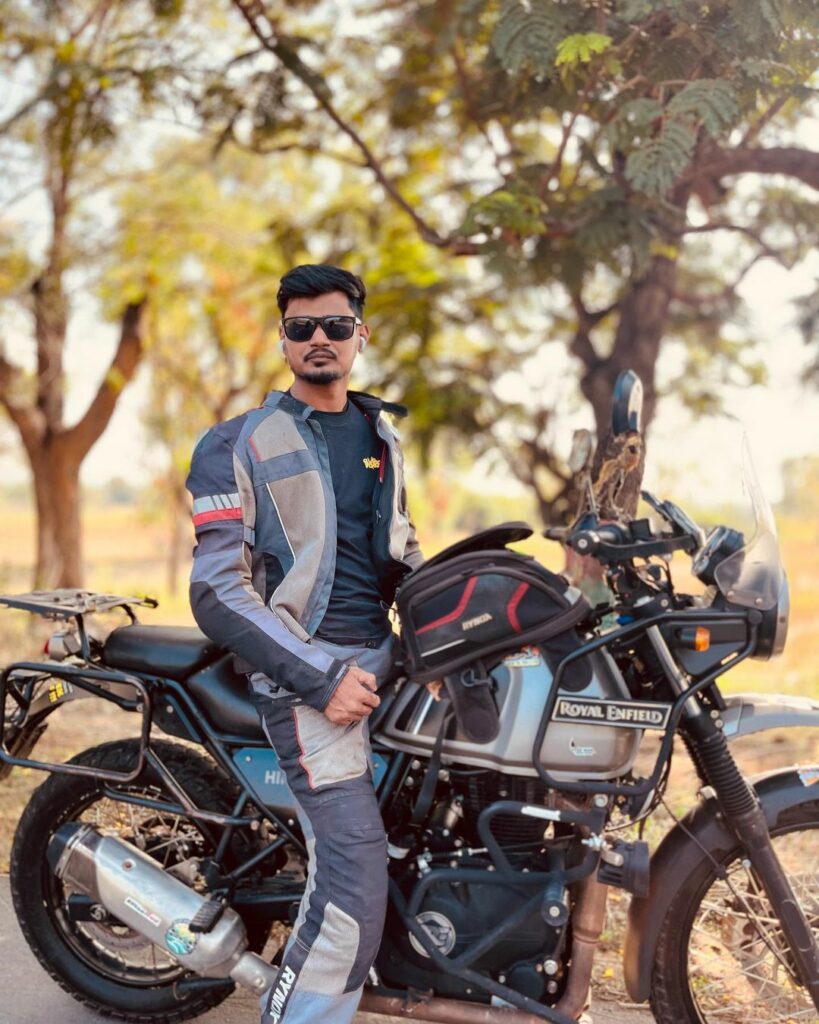 Vishwanath Mathpati
I am Vishwanath Mathpati, a full-time Blogger and Motorcyclist from Bidar, Karnataka. I love writing about my Motorcycles Stories and Riding Gears on this blog.
Know More About Me.
---
If you liked this article, then please subscribe to our YouTube Channel for more Bike Videos. You can also find us on Instagram, Twitter and Facebook.
Disclosure: As an Amazon Associate, I earn from qualifying purchases. Read more about Amazon Affiliate Disclaimer.