Top 10 Best Motorcycle Rides in Massachusetts: My Ultimate Guide
Massachusetts offers a wealth of scenic motorcycle road rides, from winding coastal routes to picturesque hillside excursions. I've taken the time to explore and assess several of these enchanting journeys, and in this article, I'll introduce you to top 10 best motorcycle rides in Massachusetts.
With a rich historical legacy and charming towns nestled amidst stunning natural beauty, Massachusetts presents an ideal getaway for moto-touring enthusiasts. In addition to the awe-inspiring landscapes, there are plenty of other reasons to explore this state- not the least of which are the friendly local communities and delicious regional cuisine.
While the Jacob's Ladder Trail offers scenic vistas and winding roads in the Berkshire Mountains of Massachusetts, the adventure doesn't stop at the state line. Travel north to Vermont and you can experience the Green Mountain Byway, known for its stunning green landscapes. Head east and New Hampshire's Kancamagus Scenic Byway offers a sweeping ride through the White Mountains. For a coastal adventure, Rhode Island's Ocean Drive provides a fresh, sea-salt filled breeze and spectacular oceanic views. Finally, Connecticut's Merritt Parkway is a historic journey with picturesque bridges. These nearby destinations provide a fantastic mix of coastal, mountain, and woodland rides to augment the thrill of motorcycling in Massachusetts.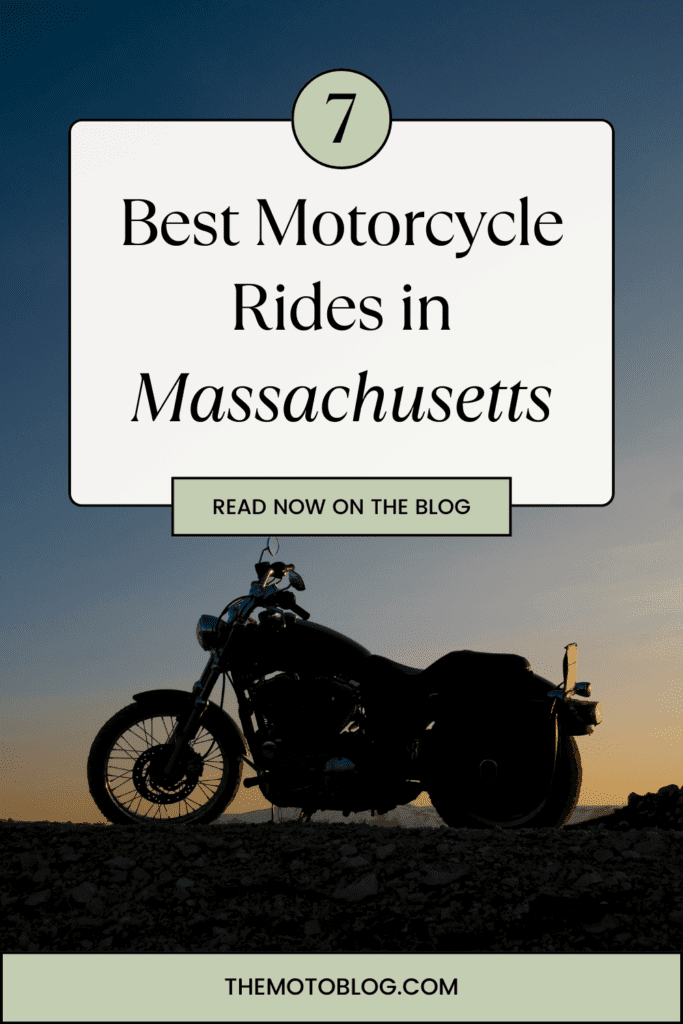 1. Shelburne Falls Loop: Country Twist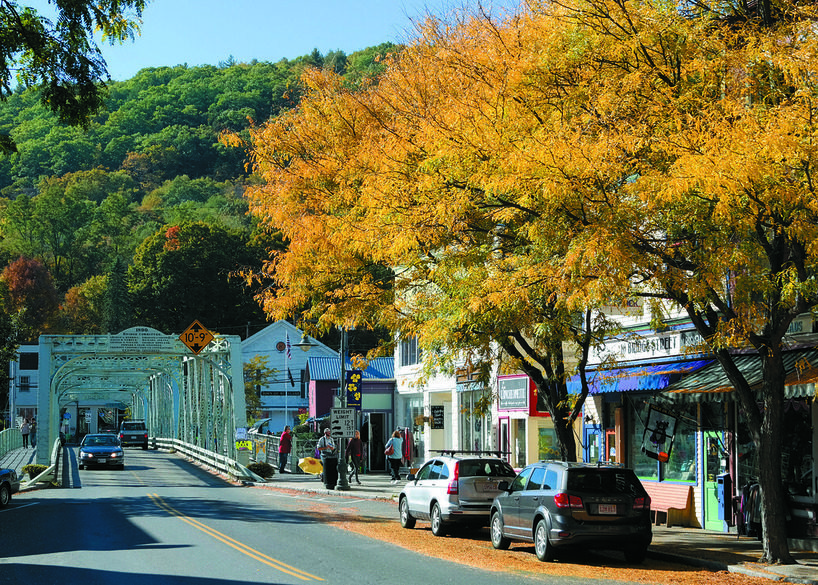 I've always been a fan of the Shelburne Falls Loop for its fantastic blend of twisty roads, beautiful foliage, and charming country towns. This route offers excellent opportunities for motorcycle enthusiasts to fulfill their desire for an authentic New England experience.
Late spring through early fall is ideal for a ride along the Shelburne Falls Loop, as you'll be able to enjoy the scenery at its finest. Fall months bring bright foliage, and spring presents beautiful blooms along the route.
The whole loop encompasses around 100 miles of scenic roads, taking approximately 3-4 hours to complete, depending on the number of stops and pace.
Places to Stop:
Historic Deerfield: This preserved 18th-century village offers a glimpse into early colonial life.
Greenfield: A lively town with numerous restaurants and cafes, perfect for refueling.
Bridge of Flowers: Located in Shelburne Falls, this beautiful garden built on an old trolley bridge is a must-see.
This loop is considered moderate in terms of difficulty, with a mix of winding roads, elevation changes, and smooth straightaways. It's essential to be comfortable with cornering and adaptable to varying road conditions.
Other Information:
The route begins and ends in Greenfield, MA, intersecting Route 2, Route 112, and Route 116.
Allow ample time to stop and explore various attractions along the way, as this region is rich in history and natural beauty.
Be cautious of changing weather conditions, especially during the fall months, when wet leaves can create slippery surfaces.
2. North Shore Loop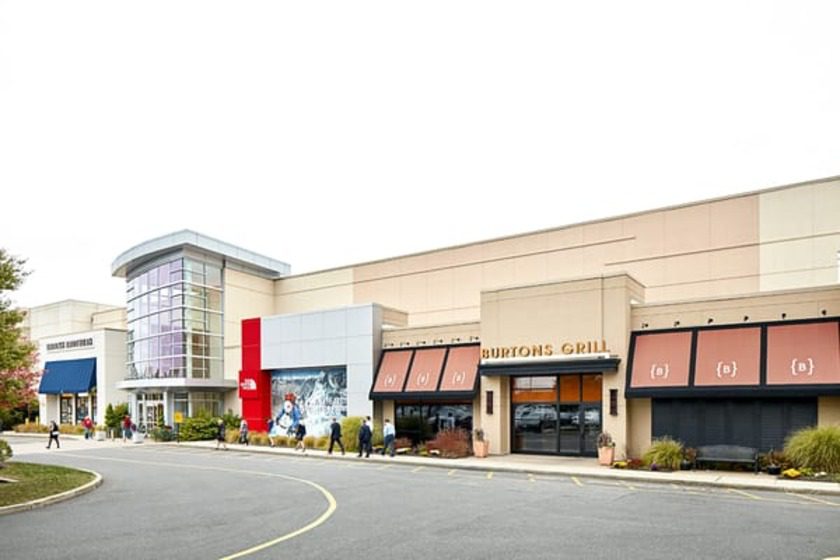 A truly picturesque excursion, the North Shore Loop is a fantastic motorcycle route in Massachusetts that takes you through charming towns, stunning landscapes, and jaw-dropping coastal views. With something for everyone, it's a perfect day trip or weekend getaway.
Ideally, you'll want to ride the North Shore Loop between May and October when the weather is warm and pleasant. However, the colors of fall foliage provide an exceptional backdrop during late September to mid-October.
The ride covers a total of 85 miles and takes approximately 2-3 hours without stops. Be sure to factor in extra time for sightseeing and breaks along the way.
There are numerous places to stop and enjoy, including:
Salem: Known for its rich history and Halloween festivities, Salem offers a variety of historical landmarks and museums.
Gloucester: A charming harbor town with the Cape Ann Museum, unique shops, and seafood eateries.
Rockport: Renowned for its scenic beauty and art galleries, Rockport is the perfect spot to stretch your legs and take in the picturesque views.
The North Shore Loop is of moderate difficulty, with some winding roads and occasional traffic, especially during peak tourist season. However, with a keen sense of awareness, riders of all levels can enjoy this impressive route.
While riding the North Shore Loop, consider the following tips for an optimal experience:
Fuel up your motorcycle before starting your journey, as gas stations may be sparse along some stretches.
Be mindful of the potential for wildlife on the roads through wooded areas, particularly during dawn and dusk hours.
3. Quabbin Reservoir Loop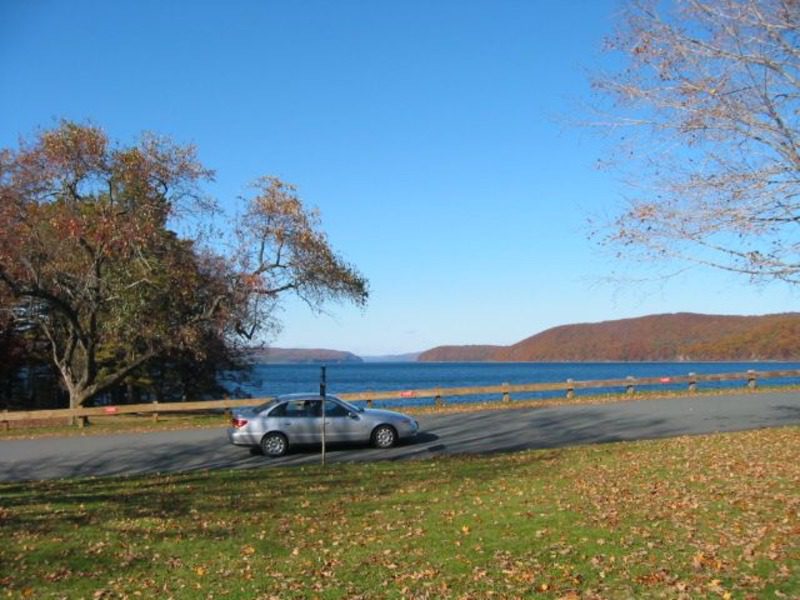 I can't emphasize enough how exceptional the Quabbin Reservoir Loop is when it comes to motorcycle road rides in Massachusetts. With breathtaking views, pristine nature scenes, and well-maintained roads, it's an experience you won't want to miss.
The ideal time to visit the Quabbin Reservoir Loop is during the spring, summer, or fall. The area is known for its beautiful foliage, so autumn offers a picturesque route you'll cherish.
Covering approximately 85 miles, the Loop meanders around the Quabbin Reservoir and through the forests of central Massachusetts. Depending on your pacing and stops, the Loop can take anywhere from 3 to 4 hours to traverse.
There are numerous worthwhile stops along the Quabbin Reservoir Loop that allow you to admire the surroundings or take a break from riding:
Quabbin Reservoir Visitor Center: Here, you can learn about the history and wildlife of the area.
Windsor Dam: Enjoy the spectacular view of the reservoir from this vantage point.
Hardwick Winery: Taste locally-produced wines while surrounded by beautiful vineyards.
Belchertown: A welcoming town with options for dining, shopping, and other amenities.
The Quabbin Reservoir Loop offers gentle curves and relatively smooth roads, making it suitable for riders of various skill levels. Advanced riders may find the easygoing nature of the route appealing as they soak in the area's beauty.
Keep in mind that the roads around Quabbin Reservoir are patrolled by police and riding responsibly is crucial. Maximize your enjoyment by respecting speed limits and taking time to appreciate your surroundings.
4. Mohawk Trail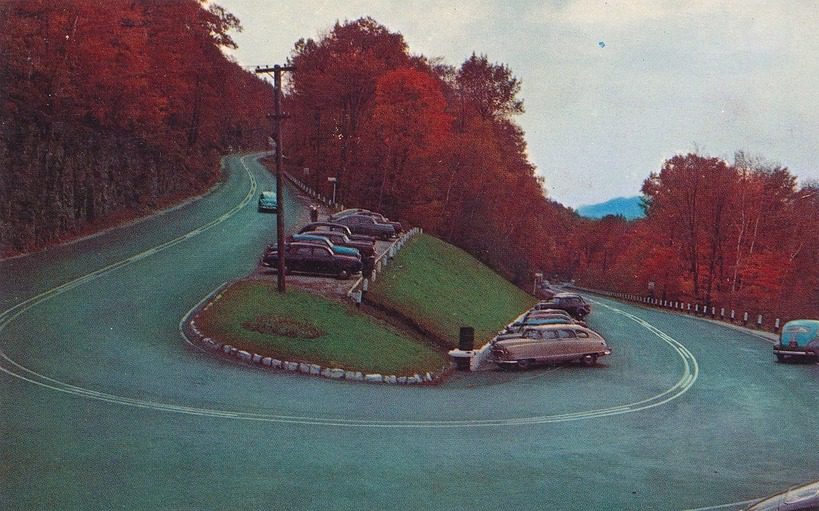 I can't help but recommend the Mohawk Trail as one of the best motorcycle road rides in Massachusetts. This historic route offers a fantastic blend of natural beauty and cultural attractions, making it an ideal choice for motorcyclists seeking an enjoyable ride with a taste of history.
The best time to take on the Mohawk Trail is during the fall season, when the foliage transforms into a stunning array of colors. However, the road is accessible and beautiful year-round, so don't hesitate to visit whenever you have the opportunity.
The Mohawk Trail spans approximately 69 miles, and it'll take you about 2-3 hours to complete the ride, depending on your pace and stops. Here's a quick overview of the ride:
| Section | Length (miles) | Approximate Time |
| --- | --- | --- |
| Greenfield to Charlemont | 18 | 30-40 minutes |
| Charlemont to North Adams | 33 | 1-1.5 hours |
| North Adams to Williamstown | 18 | 30-40 minutes |
| Total | 69 | 2-3 hours |
Along the way, make sure to check out these noteworthy stops:
Berkshire East Resort: A popular destination for skiing, mountain biking, and zip-lining.
Shelburne Falls: A picturesque village known for its Bridge of Flowers and Glacial Potholes.
Mass MoCA: The Massachusetts Museum of Contemporary Art located in North Adams.
The Mohawk Trail offers a moderate level of difficulty, making it accessible for riders of all skill levels. However, some sections can be challenging, so it's essential to ride with caution and respect the road's twists and turns.
Keep in mind the following tips while taking on this scenic route:
The Mohawk Trail is officially designated as Route 2 for most of its length.
Traffic can be heavier during summer weekends and peak foliage season, so plan accordingly.
Be sure to stop at scenic overlooks for breathtaking views of the Deerfield River Valley and Berkshires.
Cellphone coverage might be spotty in certain areas, so it's wise to have a map or GPS device handy.
5. Cape Cod's Route 6A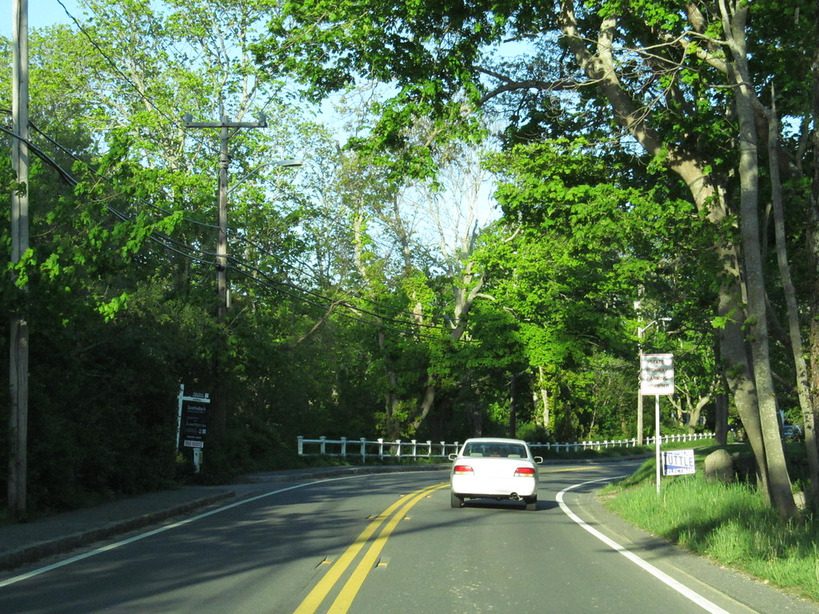 Cape Cod's Route 6A offers riders a scenic and enjoyable journey along the coastline of Massachusetts. It's a well-known route for motorcycle enthusiasts, thanks to its captivating views and winding roads that showcase the natural beauty of the area.
The most suitable time to ride Cape Cod's Route 6A is during the spring, summer, and fall months. These seasons provide ideal weather conditions and allow for a comfortable, enjoyable riding experience.
Cape Cod's Route 6A spans roughly 34 miles from Sandwich to Orleans. With leisure stops and sightseeing breaks, riders can expect to spend approximately 2 hours exploring the scenic beauty of this coastal route.
Some notable stops on this picturesque route include:
Sandwich – This historic town is a great starting point, offering quaint shops, museums, and eateries. Don't miss the Sandwich Glass Museum and Heritage Museums & Gardens.
Brewster – A charming town known for its sea captain's homes and local galleries. Stop by the Brewster General Store for a tasty treat or a unique souvenir.
Crosby Mansion – Visit this architectural masterpiece and admire its intricate details and stunning views of Cape Cod Bay.
The level of difficulty for Cape Cod's Route 6A is considered moderate, as the winding roads can become congested with traffic. However, when ridden at the appropriate times, it's a relaxing and enjoyable route for both new and experienced riders.
It's important to remember to ride safely, wear appropriate gear, and respect local traffic regulations. With its coastal splendor and charming towns, Cape Cod's Route 6A offers a memorable journey for motorcycle enthusiasts.
6. The Mount Greylock Loop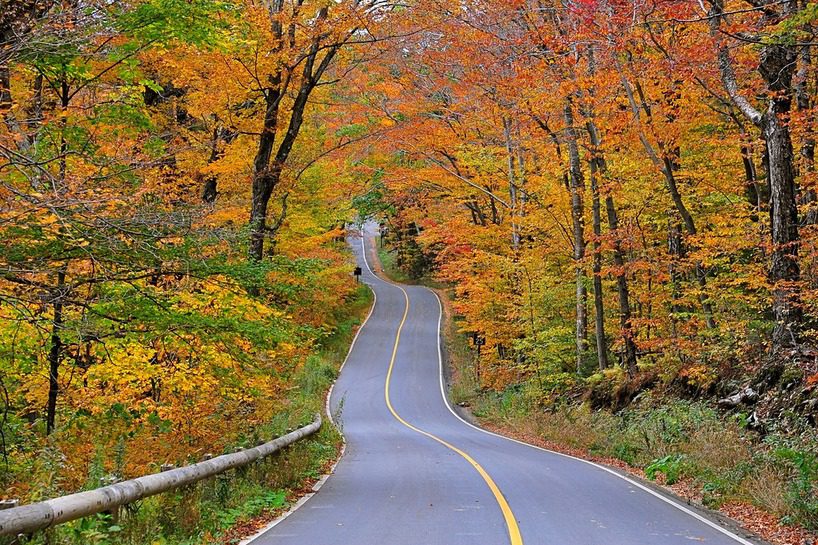 A ride I highly recommend is The Mount Greylock Loop. It is not only scenic but also offers an exciting challenge for motorcyclists exploring Massachusetts. This route rewards riders with a fantastic mix of curvy roads, leafy tunnels, and amazing views that Massachusetts has, making it an unforgettable ride.
The best time to visit The Mount Greylock Loop is from late spring through early fall. During this period, you'll enjoy clear skies, comfortable temperatures, and vibrant foliage, creating the perfect backdrop for an epic ride.
Starting from North Adams, this loop has a distance of approximately 50 miles and takes about 2 hours to complete – including a few stops along the way to soak in the beauty.
Some must-see stops include:
Mount Greylock State Reservation: Offers breathtaking views as you reach the highest point in Massachusetts. You'll find a lovely spot to relax and take pictures next to the Massachusetts Veterans War Memorial Tower.
Bascom Lodge: Overlooking the surrounding Berkshire countryside, it's a popular spot to grab some food and rest before continuing your ride.
North Adams: A charming town perfect for stopping by and grabbing a bite to eat or exploring the local attractions, such as the Massachusetts Museum of Contemporary Art (MASS MoCA).
This ride is ranks as a moderate difficulty level, with twisty curves and fairly steep inclines. It offers a great challenge for those seeking an engaging motorcycle ride, but you should exercise caution, especially on wet roads or during periods of heavy traffic.
While enjoying the Mount Greylock Loop, keep these pointers in mind:
The roads on this route can be quite busy during weekends, so if you prefer a quieter ride, plan your visit for weekdays.
Check the weather forecast beforehand and avoid riding in wet conditions, as this may increase the difficulty of the route.
Prioritize safety by adhering to the speed limit and observing traffic laws – this route is meant for everyone to enjoy responsibly.
7. Old King's Highway Stretch: New England Charm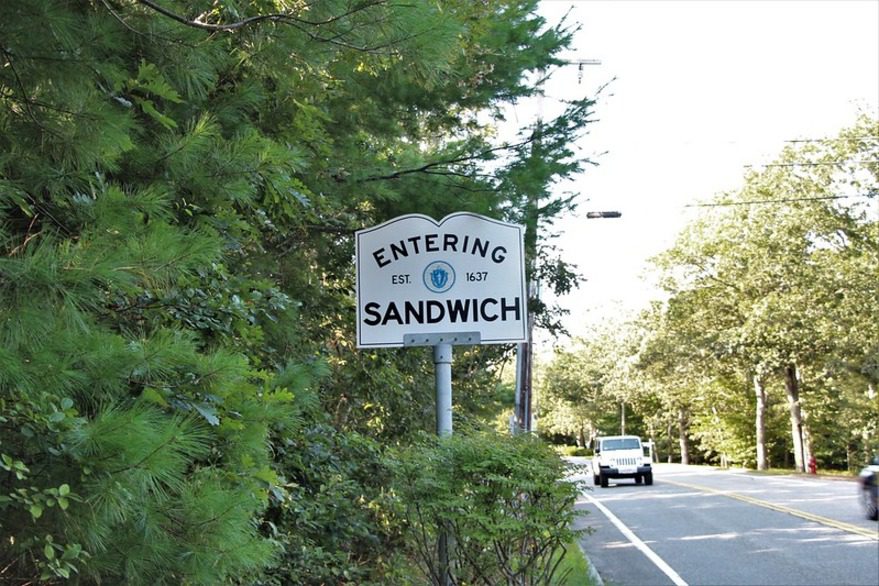 If you're looking to experience true New England charm, look no further than the Old King's Highway Stretch. As you ride along this picturesque route, you can't help but be captivated by the idyllic scenery, historic architecture, and lush landscapes all around you.
Fall is hands down the best time to ride this route. The foliage displays dazzling colors that really elevate the experience. Besides, the temperature is usually comfortable, neither too hot nor too cold.
The Old King's Highway stretches for about 60 miles and takes roughly 1.5 to 2 hours to ride, depending on how many stops you make.
There are several noteworthy stopping points along this charming stretch:
Sandwich Village: This historic town is home to the Sandwich Glass Museum and Heritage Museums & Gardens.
Yarmouth Port: Here you'll find the Edward Gorey House, dedicated to the famous writer and illustrator.
Brewster: Don't miss out on the Cape Cod Museum of Natural History and the beautiful Nickerson State Park.
The Old King's Highway is relatively easy to ride, making it perfect for beginners and experienced riders alike. The road is well-maintained, and traffic isn't too heavy. However, it's essential to stay vigilant, as there are some tight turns and narrow sections.
Other Information:
Make sure to respect the speed limits, as the route passes through several small towns with local traffic.
Keep your eyes peeled for abundant wildlife that may cross your path. Deer, turkeys, and foxes are common sights along the way.
8. Central Massachusetts' Tree-Lined Routes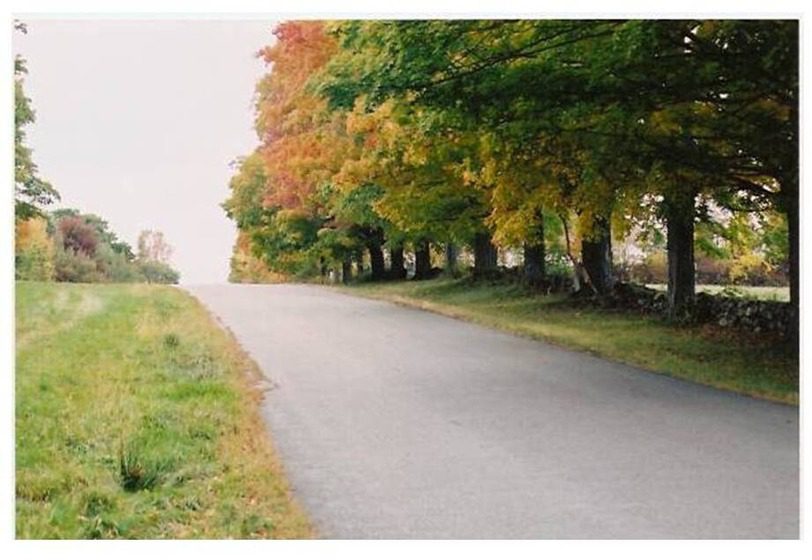 With miles of winding roads and picturesque landscapes, these routes offer some of the best riding experiences in the state.
The perfect time to ride these routes is during autumn months, specifically September and October. During this period, you'll witness the breathtaking fall foliage, with trees displaying vibrant hues of red, orange, and yellow. Late spring and summer also provide excellent weather conditions for riding.
Central Massachusetts' tree-lined routes can vary in distance, so plan according to your preferences.
| Mileage | Estimated Time |
| --- | --- |
| 50 miles | 1-2 hours |
| 100 miles | 3-4 hours |
| 150 miles | 5-6 hours |
While cruising through the heart of the region, you'll come across numerous charming towns and attractions worth visiting. Some highlights include:
Old Sturbridge Village, an outdoor living history museum
Quabbin Reservoir, for breathtaking views and picnics
Wachusett Mountain, where you can venture on a scenic hike
The routes in Central Massachusetts are relatively beginner-friendly, with minimal elevation changes and gentle curves. However, riders of all skill levels will enjoy the smoother tarmac and leisurely pace these routes offer.
Other Information:
Always keep an eye out for wildlife, as deer and other animals are commonly seen crossing roads in this area.
Be respectful of local speed limits, as the roads pass through numerous small towns and residential areas.
Gas stations and restaurants may be less frequent along these routes, so plan your stops accordingly.
9. Berkshires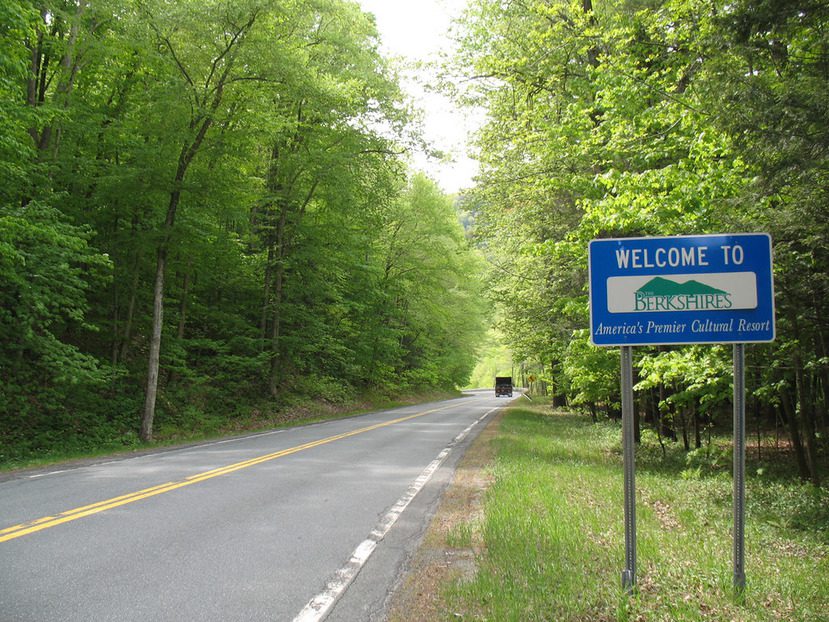 This ride starts at Tanglewood and concludes in the charming town of Stockbridge, immersing you in the magnificent scenery this region has to offer.
The ideal time for this road ride is late spring through early fall, primarily due to the pleasant weather conditions in the Berkshires. During this period, you'll experience comfortable riding temperatures and witness the enchanting foliage that blooms during spring and summer months.
This route covers approximately 40 miles, with a travel time of around 1.5 hours. However, consider adding time to explore the various attractions and scenic locations you'll pass. Here's a breakdown of the route:
Along the Berkshires route, there are numerous fascinating spots to stop and explore. Here are some highlights:
Tanglewood: Renowned as the summer home of the Boston Symphony Orchestra, it's a haven for music lovers.
Norman Rockwell Museum: Located in Stockbridge, admire the iconic artwork of Norman Rockwell.
The Mount: A historic country estate and former home of author Edith Wharton.
Stockbridge General Store: Quench your hunger with their delicious sandwiches and homemade cookies.
This road ride is generally considered moderate in difficulty. While some sections of the route feature winding roads and elevation changes, the majority is relatively easy to navigate. It's perfect for riders with some experience and those looking for a leisurely ride through the picturesque Berkshires.
The Berkshires is also popular for its exceptional dining experiences. After your ride, immerse yourself in the culinary delights found throughout the region. Here are a few recommendations:
Once Upon a Table: Located in Stockbridge, it offers a cozy atmosphere and classic American cuisine.
Nudel: Situated in Lenox, indulge in creative American dishes in this farm-to-table restaurant.
10. The Bridges of Cape Ann: Coastal Island Fun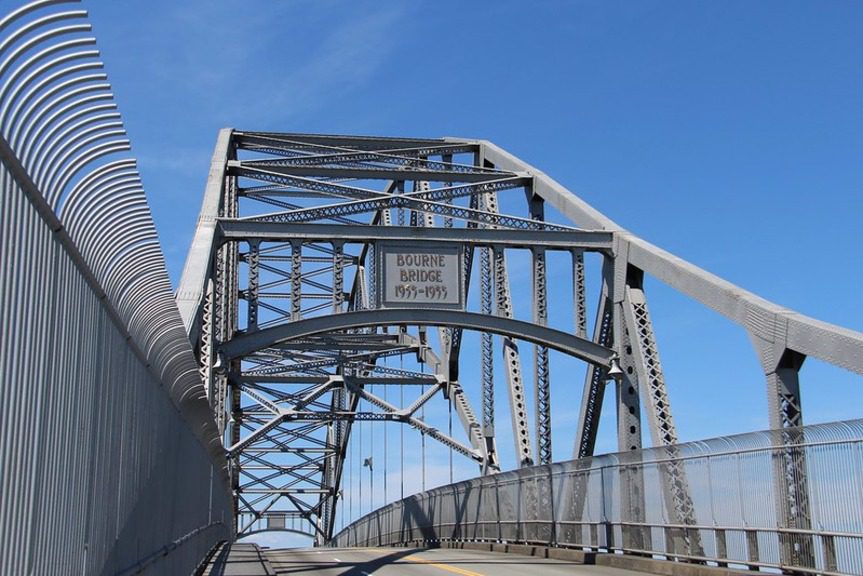 It's a scenic coastal ride that brings you through picturesque New England towns, past beautiful beaches, and over historic bridges. Let me share some of the highlights and essential information about this amazing route.
Cape Ann is stunning throughout the year, but I'd personally recommend visiting during the summer and early fall months. This is when you'll experience the perfect combination of warm weather and vibrant foliage. Just keep in mind that weekends can be a bit crowded due to the influx of tourists.
The Bridges of Cape Ann ride covers approximately 45 miles and usually takes around 2-3 hours to complete, depending on how many stops you decide to make along the way.
Places to stop:
Gloucester: A historic fishing port famous for its seafood restaurants and St. Peter's Fiesta in June.
Rockport: A charming artist enclave with an active downtown, galleries, and a scenic harbor.
Manchester-by-the-Sea: Visit Singing Beach for a unique natural phenomenon where the sand "sings" as you walk on it.
Essex: Known for its antique shops and fried clams, it's the perfect spot for a quick break.
The Bridges of Cape Ann ride is relatively easy, with some traffic in the towns and the occasional tight turn. Even beginners should be able to tackle this route without much difficulty. It's an ideal ride for riders of all skill levels.
Other Information:
Be sure to stop for a photo opportunity at the historic swing bridge in Essex.
The route is particularly enjoyable during low tide as the coastline reveals tidal pools and sandbars that are teeming with marine life. Don't forget your camera!
View the iconic Cape Ann Lighthouse, located on the northern tip of Cape Ann.
FAQs
What are some of the best motorcycle rides in Massachusetts?
Some Popular Motorcycle Rides In Massachusetts Include Shelburne Falls Loop, Concord To The North Shore, Loop Around The Quabbin Reservoir, The Mohawk Trail, And Wachusett Reservoir Area Loop.
How long is the Shelburne Falls Loop?
The Shelburne Falls Loop Is Approximately 132 Miles Long.
What is the distance of the Loop Around the Quabbin Reservoir?
The Loop Around The Quabbin Reservoir Covers A Distance Of 64 Miles.
What are some historical motorcycle routes near Boston?
Some History-Filled Motorcycle Routes Near Boston Include Riding To Salem, Gloucester, And Annisquam Village, And Exploring Lynn Fells Parkway East, And Plymouth.
Which motorcycle ride offers a view of Cape Cod's marshes and state park preserves?
Route 6A Is A Great Option For A Motorcycle Ride Through Cape Cod As It Passes Through Marshes And State Park Preserves From Sandwich To Orleans.
Concluding Thoughts: Massachusetts' Best Rides
Taking a journey through Massachusetts on a motorcycle is an experience unlike any other. Having covered the top 10 best motorcycle rides in this beautiful state, I'm confident that these routes will offer unforgettable memories and spectacular views. From coastal roads to winding mountain paths, there are plenty of adventures awaiting riders who seek thrilling experiences.
The best time to visit Massachusetts for motorcycle rides is during the late spring, summer, and early fall months when the weather is warm and sunny. However, if you're in pursuit of picturesque foliage, aim to ride during mid-October when the leaves are at their peak colors.
In summary, Massachusetts offers fantastic motorcycle rides for new and experienced riders alike, with a wide array of natural landscapes and historical sites for exploration. Don't forget to factor in essential breaks to refuel and take in the captivating views. It's crucial to research each route's conditions and level of difficulty before embarking to ensure a thrilling, yet safe, motorcycle journey through Massachusetts.
Motorcycle Rides in the US by States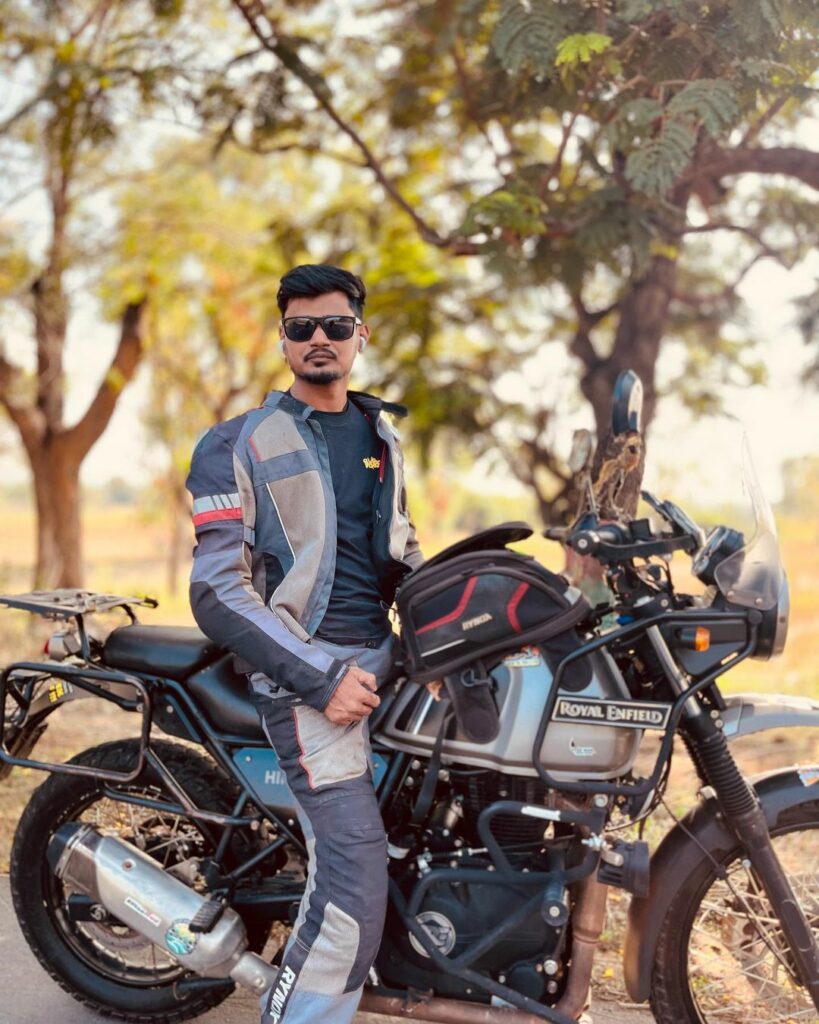 Vishwanath Mathpati
I am Vishwanath Mathpati, a full-time Blogger and Motorcyclist from Bidar, Karnataka. I love writing about my Motorcycles Stories and Riding Gears on this blog.
Know More About Me.
---
If you liked this article, then please subscribe to our YouTube Channel for more Bike Videos. You can also find us on Instagram, Twitter and Facebook.
Disclosure: As an Amazon Associate, I earn from qualifying purchases. Read more about Amazon Affiliate Disclaimer.