Top 5 Best Motorcycle Rides in Indiana
There's no better way to explore the beautiful state of Indiana than on a motorcycle. With its varied landscape, from gently rolling farmlands to forested hills and river valleys, Indiana offers a wealth of scenic routes just waiting to be discovered.
What makes these Indiana motorcycle routes truly remarkable is the wide range of sights and attractions you'll encounter along the way. From historic covered bridges to stunning waterways, each route offers its own unique opportunities for exploration and adventure.
But Indiana's charm is amplified when you consider its neighborhood. Heading north, Michigan's Tunnel of Trees is a must-visit route that will leave you in awe. To the east, Ohio's Triple Nickel is perfect for those who enjoy a ride full of turns. Venture west to Illinois, and you'll find the Great River Road, a journey that offers stunning river views. In the south, Kentucky's Red River Gorge Scenic Byway is another ride that any motorcyclist should experience at least once. All in all, Indiana and its neighboring states offer a plethora of options for any avid rider. In this article I have compiled a list of top 5 best motorcycle rides in Indiana for an unforgettable experience.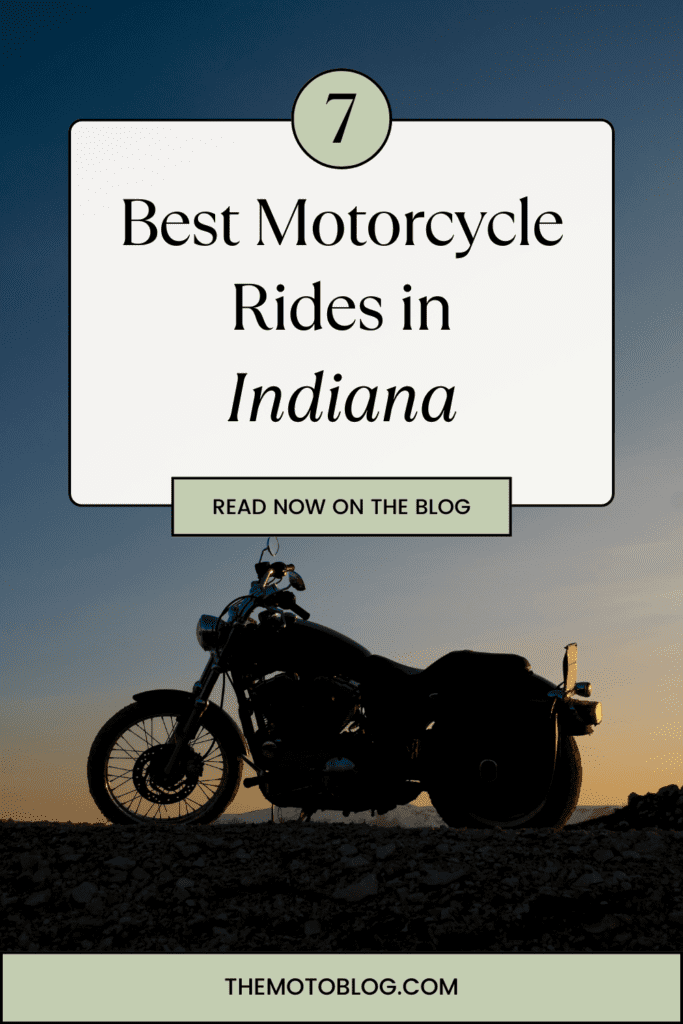 1. The Brown County State Park Loop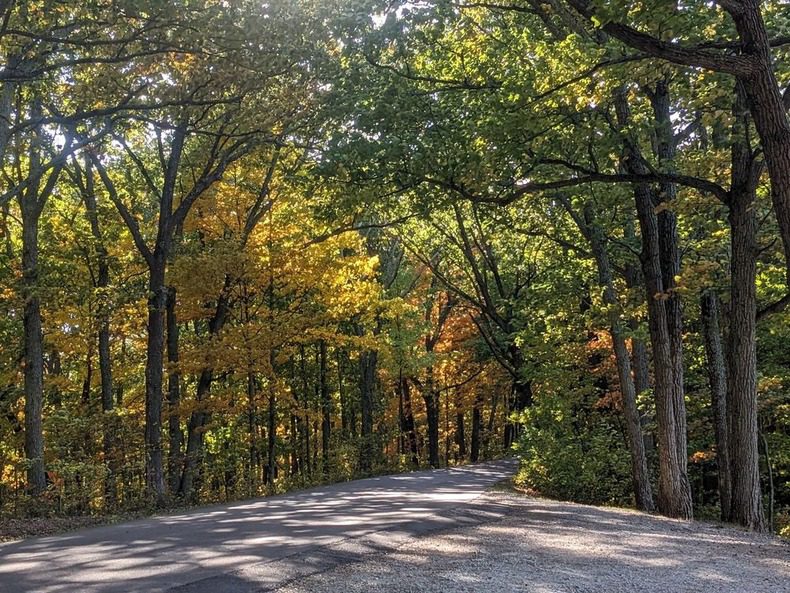 As someone who loves both motorcycles and beautiful scenery, I can't help but recommend the Brown County State Park Loop in Indiana. This motorcycle route offers some of the best riding in the state, featuring awe-inspiring views and diverse terrain.
The ideal time to experience the Brown County State Park Loop is during the fall months. From late September through October, riders can enjoy the vibrant colors of autumn foliage as they navigate the winding roads of the park. Spring and summer, between June and September, are also excellent times to visit, as you'll find that the park is alive with lush greenery and pleasant temperatures.
The Brown County State Park Loop covers approximately 45 miles of paved, well-maintained roads. Riders typically need about 2 hours to complete the loop at a leisurely pace, including stops for photo opportunities and breaks to fully appreciate the surroundings.
As you explore this incredible motorcycle loop, you'll find several points of interest worth stopping for, such as:
Brown County State Park: The park offers many opportunities for sightseeing, hiking, and picnicking. Don't miss the Hesitation Point, a scenic overlook providing panoramic views of the park.
Town of Nashville: A picturesque town with an Arts and Crafts aesthetic, Nashville boasts a variety of shops, galleries, and restaurants perfect for a rest stop.
Story Inn: This historic and charming inn is a great spot for lunch, dinner, or even an overnight stay.
The Brown County State Park Loop is a moderate ride, suited for most riders with a basic level of experience in motorcycle riding. The road features a mix of sweeping curves, rolling hills, and plenty of twists and turns, which keeps the ride engaging and enjoyable.
To enhance your experience of the Brown County State Park Loop, consider:
Picking up a map at the park entrance or Brown County Visitor Center for detailed information about the route and attractions.
Filling your gas tank and ensuring your motorcycle is in good condition before starting the ride, as gas stations and services are limited along the route.
Observing caution when riding during wet conditions, as leaves and debris can create slippery road surfaces.
2. The Covered Bridge Loop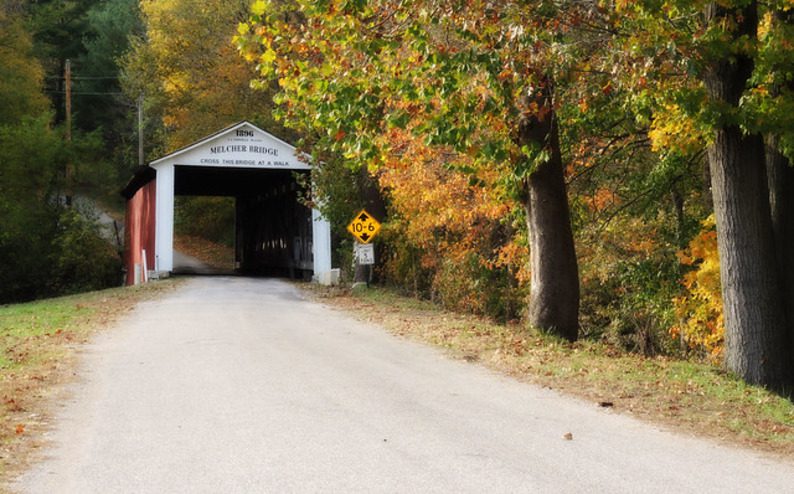 Covered Bridge Loop scenic route offers a combination of exhilarating turns, fascinating historic structures, and breathtaking rural landscapes. With numerous wooden covered bridges, this loop truly makes for a unique and memorable ride.
The optimal time to hit this loop is during the fall when the changing leaves create a vibrant, colorful backdrop for the ride. However, the summer season is also pleasant, providing comfortable temperatures and longer daylight hours.
The Covered Bridge Loop covers an approximate distance of 180 miles. It's best to allot 5 to 6 hours to enjoy the route, including stops at the covered bridges and any other points of interest.
While riding the loop, there are a few must-see spots that you'll definitely want to visit:
Bridgeton Mill: This historic gristmill sits alongside a covered bridge and offers a picturesque setting.
Turkey Run State Park: A scenic park perfect for stretching your legs and enjoying some natural beauty.
Billie Creek Village: At this living history village, you can explore several historical structures and learn about Indiana's rich heritage.
The Covered Bridge Loop is suitable for riders of all skill levels. Although there are a few challenging twists and turns, the route primarily consists of flat, well-maintained roads with manageable curves.
Other Information
Expect slower speeds as you pass through small towns and cross the wooden covered bridges.
Keeping a map or GPS device handy is recommended, as there are quite a few turns and intersections along the route.
Lastly, don't forget your camera because you'll undoubtedly come across some fantastic photo opportunities during the ride.
3. The Wabash River Run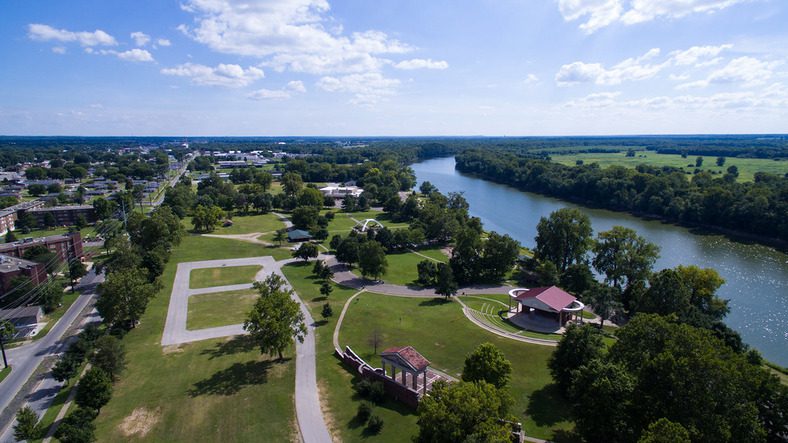 The Wabash River Run is one of Indiana's best motorcycle rides, offering riders an adventurous and beautiful journey. As I explore this fantastic route, there are a few key highlights worthy of mentioning.
First and foremost, the ideal time to experience the Wabash River Run is between late spring and early fall. During these months, the weather is most favorable, providing warm temperatures and scenic surroundings.
This remarkable ride stretches for approximately 120 miles and takes about 2.5 to 3 hours to complete, depending on your pace. You'll certainly find the time well spent as you meander through the stunning scenery.
Throughout the Wabash River Run, numerous attractions await. Some noteworthy stops include:
Fairbanks Park: A great spot for a break, offering picnic areas and views of the river.
Terre Haute: This charming city boasts a variety of eateries, perfect for fueling up before continuing your journey.
Williamsport Falls: A must-see, this captivating waterfall is Indiana's second-highest.
While the Wabash River Run is suitable for riders of all skill levels, the ride is particularly appealing to motorcyclists who seek a moderate challenge. Throughout the journey, you'll encounter twists, turns, and even some elevation changes that make the ride interesting and enjoyable.
As you embark on the Wabash River Run, you'll travel alongside the breathtaking Wabash River itself, making for an unforgettable experience. The route also features a combination of both rural and urban settings, ensuring a diverse and captivating ride.
Keep in mind that certain portions of the route may experience occasional traffic, so it's a good idea to plan your trip during off-peak hours or weekdays. Furthermore, always exercise caution and adhere to traffic laws to ensure a safe and enjoyable adventure.
4. The National Road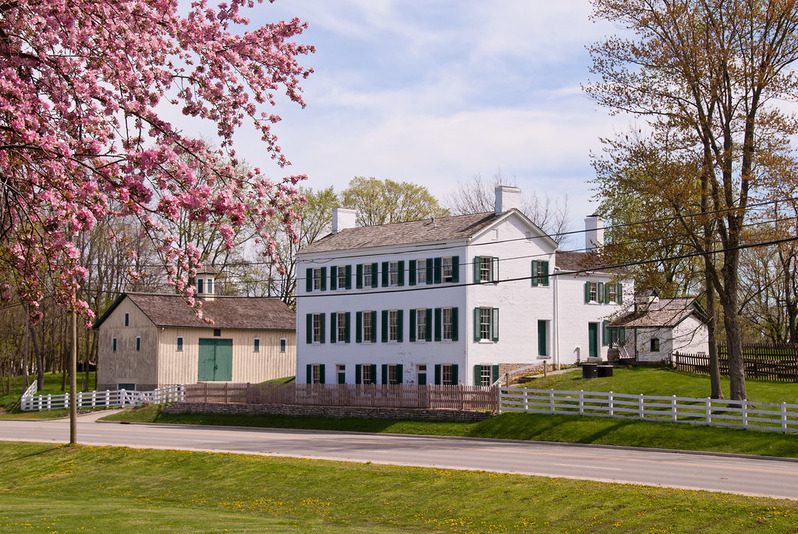 Stretching across the state of Indiana from Richmond to Terre Haute, The National Road lets you immerse yourself in the state's rich history while experiencing an unforgettable ride. Indiana's portion of this historic route, a designated National Scenic Byway, covers approximately 150 miles, offering an efficient yet leisurely journey.
To experience the best of the National Road, I recommend beginning your adventure in the city of Richmond, where you'll find the Wayne County Historical Museum and the charming Depot District. As you travel westbound, you'll pass through several charming towns, such as Greenfield, where the notable James Whitcomb Riley House stands to honor the acclaimed Hoosier poet.
Naturally, a stop in the capital city, Indianapolis, is a must. Here, you can take a break from the ride to explore the bustling city center and visit the Indiana State Museum or the iconic Indianapolis Motor Speedway Museum. When you're ready to continue your journey westward, several more fascinating historic sites await.
In Terre Haute, the western end of Indiana's National Road, you'll come across the Eugene V. Debs Home – a museum dedicated to the famous labor leader and Presidential candidate. The Clabber Girl Museum and Bake Shop is another historic gem worth visiting, where you can learn about the fascinating history of Clabber Girl Baking Powder and treat yourself to delicious baked goods.
Along the National Road, you'll also encounter:
The Indiana Basketball Hall of Fame
The Vigo County Historical Museum
The Huddleston Farmhouse in Cambridge City
Given Indiana's unpredictable weather, it's essential to plan your trip wisely. The best time to ride the National Road is between April and October, as winter months can bring tricky road conditions.
5. Enticing Countryside on the Indiana Byway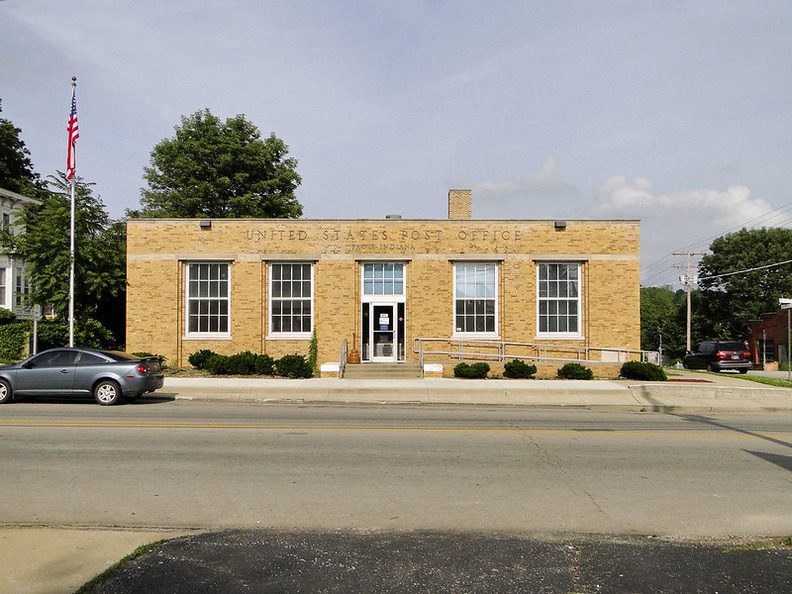 The enticing countryside, winding roads, and quaint towns make this route ideal for motorcycle enthusiasts looking to explore the heartland of Indiana.
Although the scenic beauty of the Indiana Byway is undeniable all year round, the ideal time to visit would be from late spring to early fall. This typically falls between May and October, when the temperature is comfortable and perfect for motorcycle rides. It's also the time when the landscape is alive with vibrant colors and the pleasant fragrance of blooming wildflowers.
The Indiana Byway stretches for approximately 200 miles and generally takes around 4 to 5 hours to traverse, excluding breaks and stops. When biking at a leisurely pace and allowing for several rest stops, I usually plan for a full day to make the most of this beautiful route.
The Indiana Byway offers plenty of charming towns and attractions to stop at along the way, perfect for breaks or overnight stays. Here are a few highlights I recommend checking out:
The town of New Harmony: A haven for art and culture enthusiasts
Warrick County Museum: Showcasing the history of Warrick County and its residents
Patoka Lake: A recreational area great for fishing, hiking, and birdwatching
The town of Paoli: Home to a historic courthouse square and antique shops
For the most part, I consider the Indiana Byway to be of moderate difficulty. The roads are mostly well-paved and smooth, but riders should also anticipate some twists and turns along the way. With cautious navigation and some riding experience, this route should be manageable for most motorcyclists.
It's essential to be well-prepared for a lengthy ride on the Indiana Byway. Here's what you should keep in mind:
It's always wise to bring spare clothes, water, snacks, and a basic first aid kit during any motorcycle trip.
Check the weather forecast before embarking on your journey to avoid any unpleasant surprises.
For safety reasons, wear protective gear like a helmet, gloves, and suitable footwear.
Don't forget to carry a map, GPS device, or use a GPS-enabled phone with offline maps downloaded, as cell reception may not always be reliable in some areas.
FAQs
What are the top 5 motorcycle rides in Indiana?
The Top 5 Rides Include The Crawford-Perry County River Loop, Morgan-Monroe Loop, Brown County To Ohio River Cruise, Indiana State Route 135, And Indiana State Route 62.
What makes Indiana State Route 62 a great motorcycle ride?
State Road 62 Offers A Motorcyclist's Paradise With No Traffic, Few Cross Streets, And Excellent Pavement, Making For A Smooth And Enjoyable Ride.
Which route is recommended for a hilly and curvy ride in Indiana?
Route 135 Near The Brown County Park Area Is Hilly And Curvy, Making For An Enjoyable Ride Recommended By Local Indiana Motorcycle Riders.
What popular destination can be found along a motorcycle route in Indiana?
Indiana Dunes National Park On The Shores Of Lake Michigan Is A Popular Destination For Motorcyclists In The State.
Where can I find scenic motorcycle routes in Indiana?
Websites Like MotorcycleRoads.com, GreatMotorcycleRoads.com, And REVER.co Can Provide Information On Scenic Motorcycle Routes In Indiana.
Concluding the Top Motorcycle Rides in Indiana
I've shared my thoughts on the top motorcycle rides in Indiana. While all of these rides offer a unique experience, I'll provide a summary that highlights the best time to visit, distance and travel time, places to stop, level of difficulty, and other relevant information. So, grab your helmets and get ready for some unforgettable cruising adventures.
The ideal time to make the most out of these motorcycle routes in Indiana is between April and October, when temperatures are pleasant and the scenery is its most vibrant. However, it's essential to keep an eye on weather forecasts to avoid any unwelcome surprises.
Each route boasts numerous attractions, scenic viewpoints, and local treasures that will make for a perfect pitstop. Please note that the availability of facilities may vary depending on the time of your visit.
While most of the rides are suitable for all skill levels, a few might require more advanced skills due to challenging curves or uneven road conditions. Regardless, always ensure you're riding within your abilities and adhering to safety guidelines.
Indiana is renowned for its friendly people and picturesque landscapes. When riding through, be prepared to experience an array of sights, from rolling hills to dense woodlands and charming towns. Keep in mind that some routes can become busy on weekends or during special events, so plan your rides accordingly to avoid traffic.
After exploring these top motorcycle rides in Indiana, it's clear that this Midwest state possesses a wealth of breathtaking routes for all riders to enjoy. With a diverse range of landscapes and unexpected gems scattered along the way, there'll never be a dull moment when you're cruising along Indiana's open roads.
Motorcycle Rides in the US by States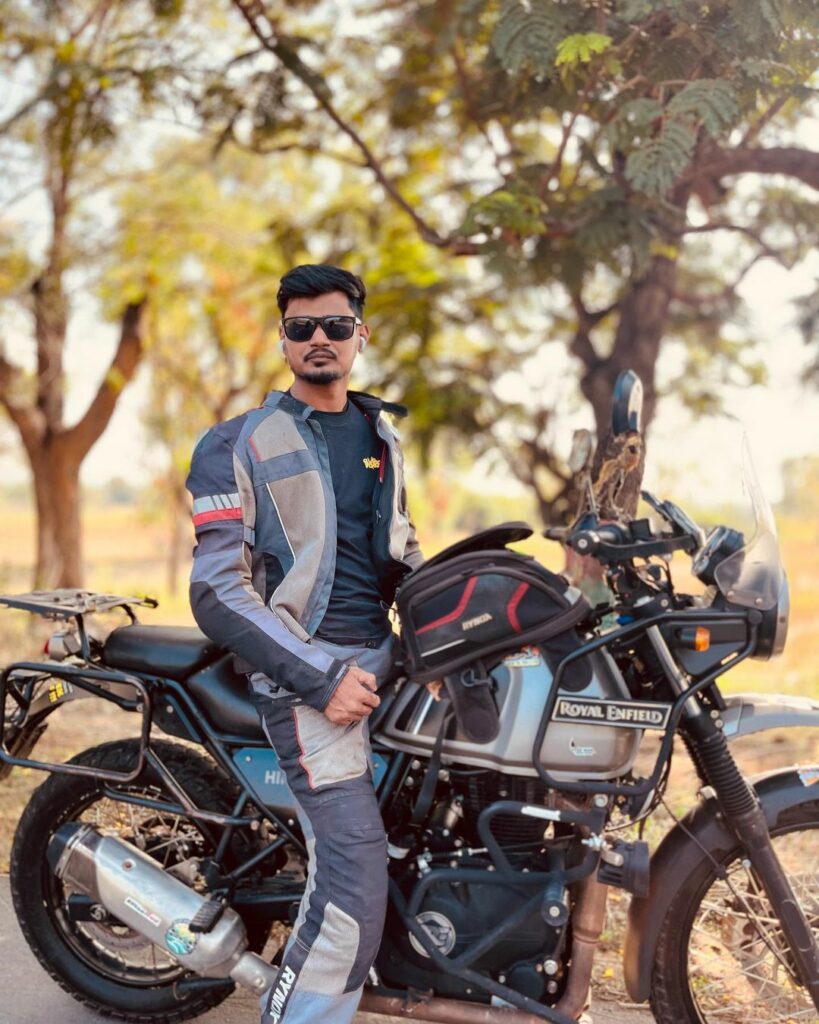 Vishwanath Mathpati
I am Vishwanath Mathpati, a full-time Blogger and Motorcyclist from Bidar, Karnataka. I love writing about my Motorcycles Stories and Riding Gears on this blog.
Know More About Me.
---
If you liked this article, then please subscribe to our YouTube Channel for more Bike Videos. You can also find us on Instagram, Twitter and Facebook.
Disclosure: As an Amazon Associate, I earn from qualifying purchases. Read more about Amazon Affiliate Disclaimer.