Top 10 Best Motorcycle Rides in Kansas: My Ultimate Guide
Kansas isn't just about wheat fields and vast plains; it's also home to incredible motorcycle rides that offer breathtaking scenery and an unparalleled sense of freedom. From rolling hills to picturesque byways, the Sunflower State has something for every biking enthusiast. In this article, I'll be sharing the top 10 best motorcycle rides in Kansas that are guaranteed to elevate your riding experience.
While riding through Kansas, you'll come across a variety of landscapes and terrains, making each ride unique and exhilarating. Some routes wind through the Flint Hills, while others will take you along historic routes full of rich cultural heritage. With diverse scenery and countless attractions, these motorcycle rides will leave you in awe of Kansas' beauty.
Beyond Kansas, its neighboring states also offer remarkable rides. To the north, Nebraska's Sandhills Journey Scenic Byway showcases stunning views of the Sandhills. The eastern neighbor, Missouri, brings the Ozark Mountain ride which is a sheer delight. Riders looking to explore the west can opt for Colorado's San Juan Mountain Skyway, while those venturing south can enjoy Oklahoma's Talimena National Scenic Byway. All in all, Kansas serves as a central point to a variety of exhilarating motorcycle rides. Stay tuned as we explore the best motorcycle rides that the beautiful state of Kansas has to offer.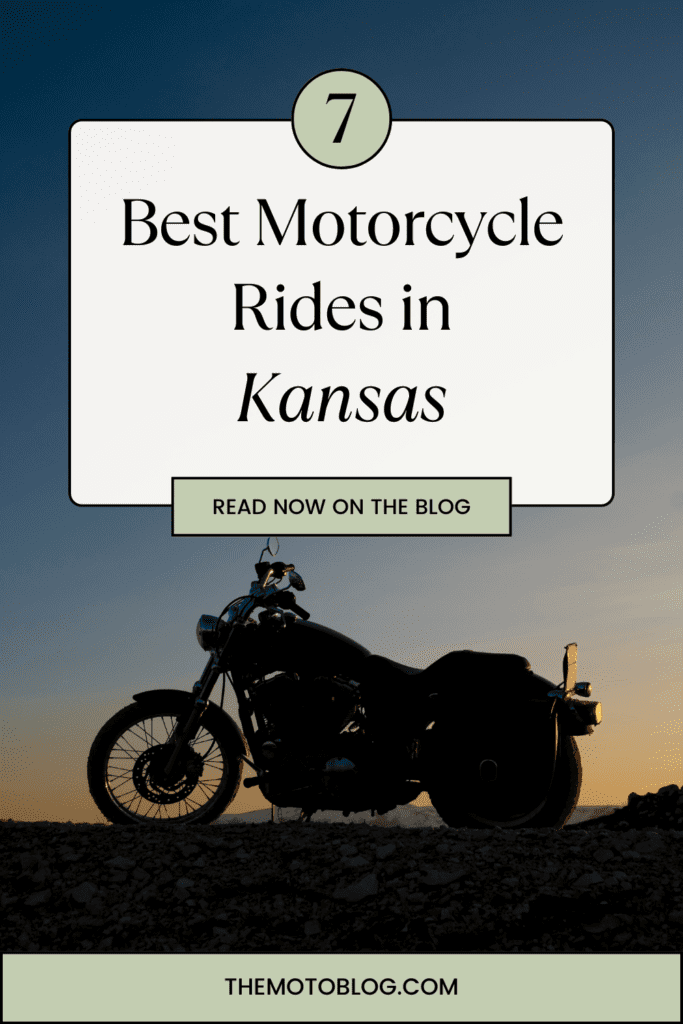 1. The Kansas Flint Hills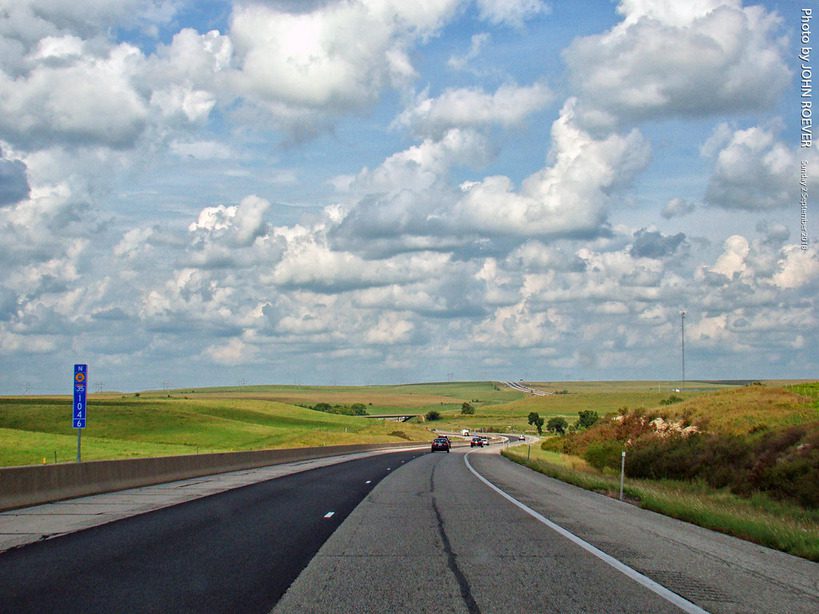 When it comes to motorcycle rides in Kansas, I can't help but mention the Kansas Flint Hills. With its rolling hills, scenic vistas, and unparalleled beauty, this ride offers a truly unique and exhilarating experience. Let me walk you through what to expect on this breathtaking journey.
Best Time to Visit: Spring and fall are the prime times for exploring the Flint Hills, as the weather is generally pleasant and the scenery is spectacular. During these seasons, the wildflowers, tall grasses, and foliage can be absolutely stunning.
Distance and Time to Travel: Covering an area of nearly 10,000 square miles, the Flint Hills provide plenty of opportunities for long and short rides alike. The Flint Hills National Scenic Byway, stretching for 48 miles along K-177, is a popular route to consider. It usually takes around 1.5 hours to ride this scenic byway at a leisurely pace, but you'll want to allow extra time for pit stops and sightseeing.
Places to Stop:
Tallgrass Prairie National Preserve: A must-see destination for nature lovers, where you can learn about the native plants and wildlife of the region.
Council Grove: A historic town filled with charming shops, restaurants, and murals, perfect for a leisurely stroll and a bite to eat.
Cottonwood Falls: Home to the picturesque Chase County Courthouse and several quaint downtown shops.
Level of Difficulty: Easy to moderate. While the terrain in the Flint Hills is relatively gentle, some sections may be more challenging due to the rolling hills and occasional strong winds. First-time riders should be cautious and take their time on this route.
Other Information:
While the Kansas Flint Hills make for a fantastic motorcycle ride, remember to respect the natural beauty and wildlife in the area. Stick to established roads and trails, and make sure to leave no trace.
Be prepared for limited cell phone reception in some areas of the Flint Hills, so plan your route and emergency contacts ahead of time.
2. Kansas Route 99 and Skyline Drive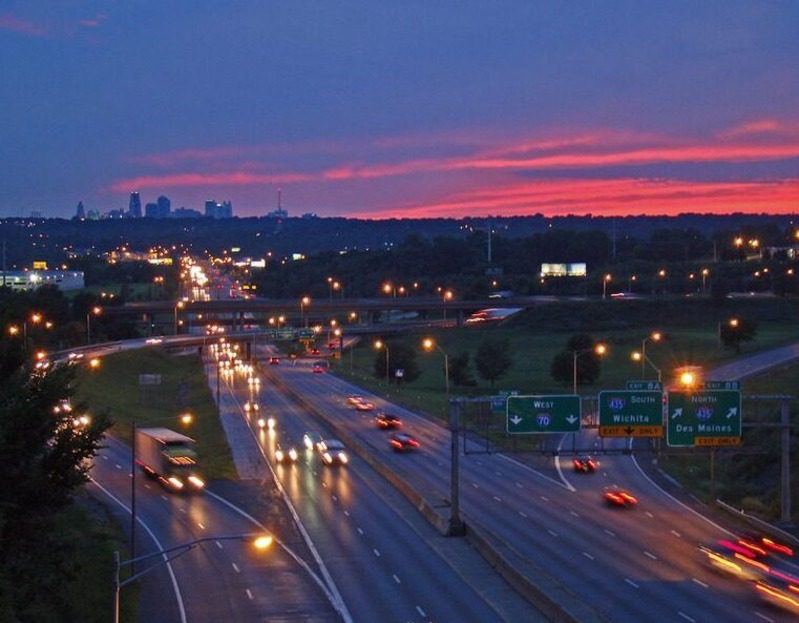 I'd highly recommend Kansas Route 99 and Skyline Drive as one of the top motorcycle road rides in Kansas. This ride takes you through some breathtaking scenery, and offers a perfect combination of twisty curves, rolling hills, and panoramic views.
Best Time to Visit: The ideal season for riding this route is from late spring to early fall. With mild temperatures and colorful landscapes, you'll be able to fully appreciate the diverse beauty of Kansas during these months.
Distance with Time to Travel: This scenic route stretches over approximately 130 miles and can be completed in around 3 hours, at a leisurely pace. However, I'd suggest allocating extra time for stops and exploration along the way to really savor your experience.
Places to Stop:
Council Grove: A historic town rich in Native American and pioneer history, it's a must-visit for a rest stop and to explore the local attractions.
Flint Hills Scenic Byway: A beautiful stretch of road that takes you through the stunning Flint Hills, offering amazing views and photo opportunities.
Peak: A small town near Skyline Drive's highest point, where you can pause and appreciate the beauty of the surrounding Flint Hills.
Level of Difficulty: This route is of moderate difficulty, with a mix of thrilling turns, smooth stretches, and incredible vistas. The combination of sweeping curves and gentle hills make it a perfect ride for experienced riders looking for some excitement, while also offering a challenge for those with less experience.
Other Information:
Fuel and Amenities: Ensure you have a full tank before starting your ride, as fuel stops along the route are limited. Likewise, it's best to carry refreshments and snacks, since the availability of these amenities is sparse.
Scenic Overlooks: There are several scenic overlooks along Skyline Drive, offering stunning views of the Flint Hills. Keep an eye out for these and make a point to stop at a few for some awe-inspiring photo opportunities.
Wildlife: The surrounding area is home to an abundance of wildlife, including deer, wild turkey, and various bird species. Be cautious and keep an eye out for animals crossing the road.
3. Gypsum Hills Scenic Byway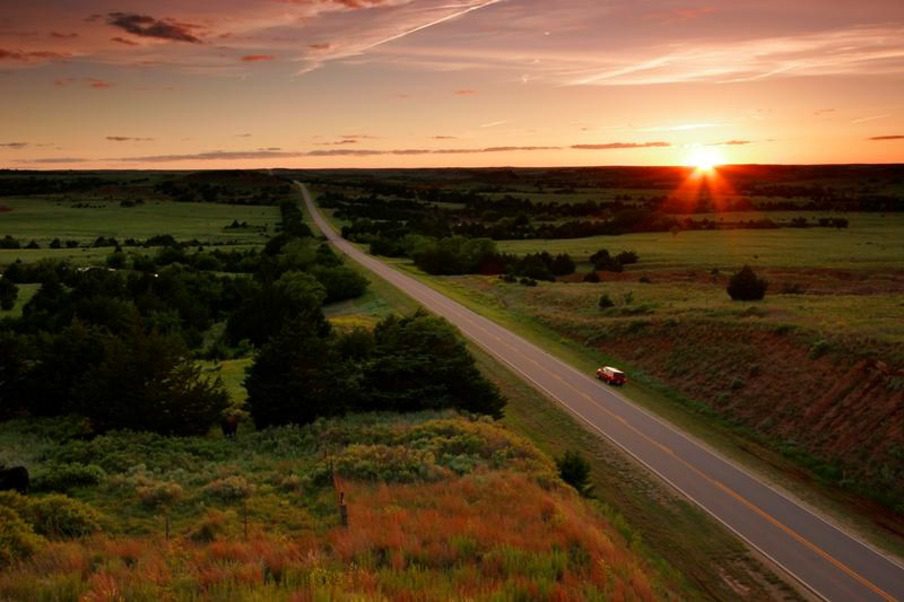 Gypsum Hills Scenic Byway is one of my favorite motorcycle rides in Kansas, offering a truly unique landscape and an unforgettable experience. Situated in the heart of the state, this picturesque route will take you through a region of red, rolling hills covered with wildflowers, cedar trees, and distinctive gypsum formations.
Best Time to Visit : To make the most out of your ride, I recommend visiting Gypsum Hills Scenic Byway between April and October. During these months, you'll experience comfortable temperatures and see the vibrant colors of wildflowers in full bloom.
| Month | Average Temperature |
| --- | --- |
| April | 60°F |
| May | 70°F |
| June | 80°F |
| July | 88°F |
| August | 86°F |
| September | 77°F |
| October | 67°F |
Distance with Time to Travel : This byway stretches for approximately 42 miles, with an estimated travel time of 1 to 1.5 hours, depending on your speed and stops. Be sure to leave enough time for additional exploration, as there is plenty to see and do along the way.
Places to Stop : While you're riding through this captivating landscape, make the most of your journey by enjoying these highlights:
Medicine Lodge: This charming town is rich in Native American history and serves as the gateway to Gypsum Hills Scenic Byway.
Gypsum Hills Wildlife Area: Spanning 1,240 acres, it's an ideal destination for hiking, bird watching, and experiencing the area's biodiversity.
The Big Basin: A natural catchment area with picturesque views of the Gypsum Hills, an excellent spot for photography enthusiasts.
Level of Difficulty : The ride along the Gypsum Hills Scenic Byway is considered moderate in difficulty. While there are occasional curves and elevation changes, the route mainly consists of well-maintained, paved roads suitable for most motorcycles and riders of different skill levels.
Other Information : Before embarking on your journey, there are a few things to remember:
Fuel availability: Fueling stations can be sparse along the route, so it's best to fill up your tank before you start your ride.
Cell phone reception: In some areas, reception might be limited. Make sure to have a backup plan in case of emergencies.
Watch for wildlife: Be cautious of deer, especially around dawn and dusk, as they can be more active during these times.
4. Glacial Hills Scenic Byway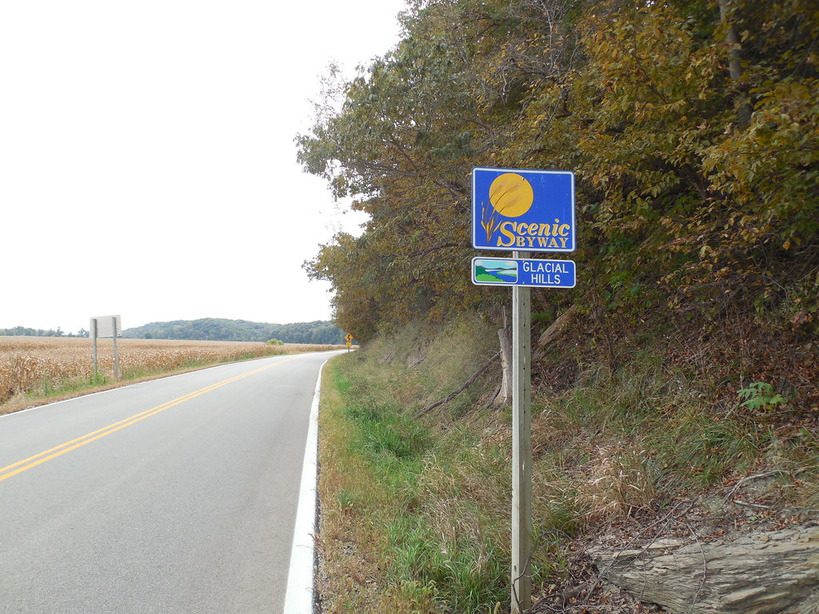 Kansas might not be the first place that comes to mind when thinking about motorcycle road rides, but Glacial Hills Scenic Byway is indisputably one of the top best motorcycle road rides in the state. The byway stretches for 63 miles, showcasing the beautiful landscapes of the region. Riding along this route, I'm always reminded of the breathtaking views and diverse scenery that Kansas has to offer.
Best Time to Visit : Spring or summer is the ideal time to experience Glacial Hills Scenic Byway. From blooming wildflowers to lush green landscapes, these seasons offer the most pleasant weather conditions for a picturesque and comfortable ride. Fall brings stunning foliage, but cooler temperatures might not be ideal for all riders.
Distance with Time to Travel : The entire Byway is approximately 63 miles long and can be comfortably completed in about 2 to 3 hours, depending on the stops made along the way. However, it's worth allocating extra time to stop at points of interest and truly soak in the surrounding beauty.
Places to Stop : Glacial Hills Scenic Byway offers numerous stopping points, providing riders with opportunities to rest, take photographs, and explore the area. Some of the must-visit spots along the route include:
Weston Bend State Park: For panoramic views of the Missouri River
Fort Leavenworth: A historic military post with a fascinating past
Atchison: Birthplace of Amelia Earhart, featuring a museum dedicated to her legacy
Level of Difficulty : The Glacial Hills Scenic Byway is a relatively easy ride, with few sharp curves or steep inclines/declines. It's perfect for riders of all skill levels who appreciate smooth, scenic roads.
Other Information : When traveling Glacial Hills Scenic Byway, it's essential to keep a few things in mind:
Respect local speed limits and traffic signs
Be aware of potential wildlife crossings
Stay hydrated and pack sunscreen for protection against sun exposure
Fill up on gas before hitting the road, as gas stations can be few and far between
5. Route 66 and the Baxter Springs Heritage Trail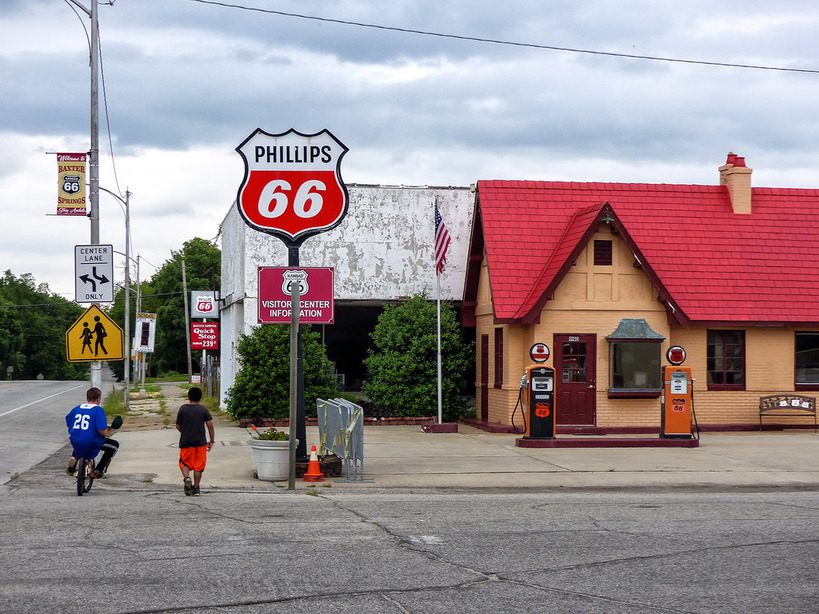 Best Time to Visit: The optimal time to ride this trail would be from late spring to early fall, when the weather is warmer and more predictable.
Distance with Time to Travel: Spanning about 13 miles in total, you can expect this ride to take approximately 30 minutes to an hour, depending on the speed at which you travel and number of stops made.
Places to Stop: Along this historic stretch of road, there are several noteworthy points of interest. Some notable stops include:
Rainbow Bridge: This single-span concrete Marsh arch bridge is the last of its kind along Route 66 and is worth a quick photo op.
Baxter Springs Heritage Center and Museum: Stop here to learn the history of Baxter Springs and the surrounding areas.
Kansas Route 66 Visitor Center: Situated in Baxter Springs, this visitor center showcases memorabilia and souvenirs associated with the "Mother Road."
Decades of Wheels Secret Garage: Check out this private collection of extraordinary vehicles, available for viewing by special appointment.
Level of Difficulty: This route is relatively easy to navigate, with gentle curves and straightaways. No prior experience on backroads is necessary for this scenic ride.
Other Information: The historic Route 66 is one of the most well-known highways in the United States, leading travelers through a diverse array of landscapes and attractions. Though some original portions of the road have been replaced with newer highways, the Baxter Springs Heritage Trail remains as a preserved reminder of the past. Be warned that some of the road conditions may not be as smooth as newly paved roads – part of the charm of the historic route, so ride with caution.
While traveling along the Baxter Springs Heritage Trail, it's important to keep in mind that the journey is often just as rewarding as the destination. So, don't hesitate to explore the charming towns and countless roadside attractions that truly embody the spirit of the open road. The beauty of this journey lies in its ability to transport riders back in time, allowing them to glimpse a nostalgic piece of Americana that has withstood the test of time.
6. Smoky Valley Scenic Byway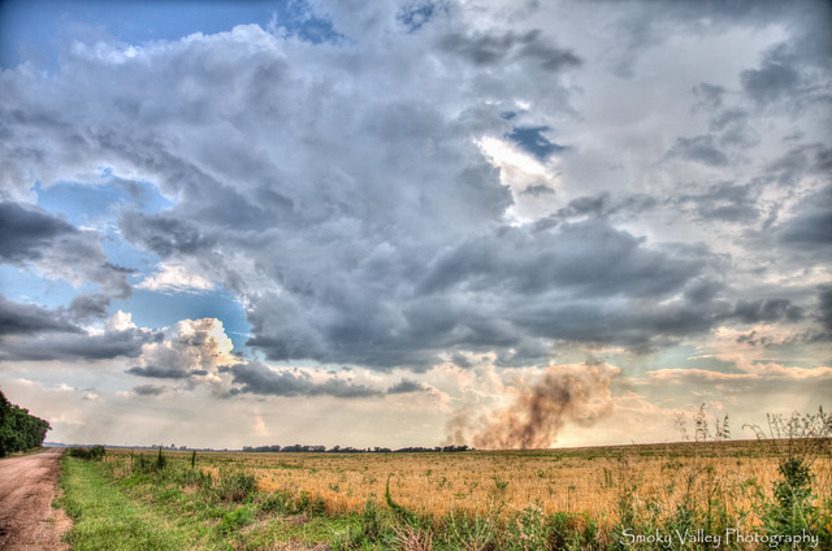 Smoky Valley Scenic Byway route stretches for approximately 60 miles and offers a delightful experience for motorcycle enthusiasts. The ideal time to travel along this byway is between April and October when the weather is more favorable for riding and the natural beauty of the area truly shines.
The route begins in the town of Salina and continues all the way to the Swedish community of Lindsborg. It takes roughly 1.5 hours to complete the ride, depending on your speed and whether you make any stops along the way.
Some notable places to stop and explore during the journey include:
Coronado Heights: A historic site with a sandstone hill representing a castle from Spanish explorer Francisco Vázquez de Coronado's 1541 journey.
Höglund Dugout: A restored, hand-dug limestone shelter created by one of the early settlers in the area.
Mushroom Rock State Park: A unique geological formation with mushroom-shaped rock formations to marvel at.
In terms of difficulty, the Smoky Valley Scenic Byway is fairly easy for motorcyclists of all skill levels to navigate. The road is mainly two-lane highways with some sweeping curves and a few gentle hills.
Other important information to keep in mind while planning your ride:
Restrooms and food options can be found in the towns along the route.
The route is well-maintained, but be prepared for occasional loose gravel on the road shoulders.
Make sure to check out Lindsborg's historic downtown for a taste of Swedish culture and a chance to rest and refuel after your ride.
7. Native Stone Scenic Byway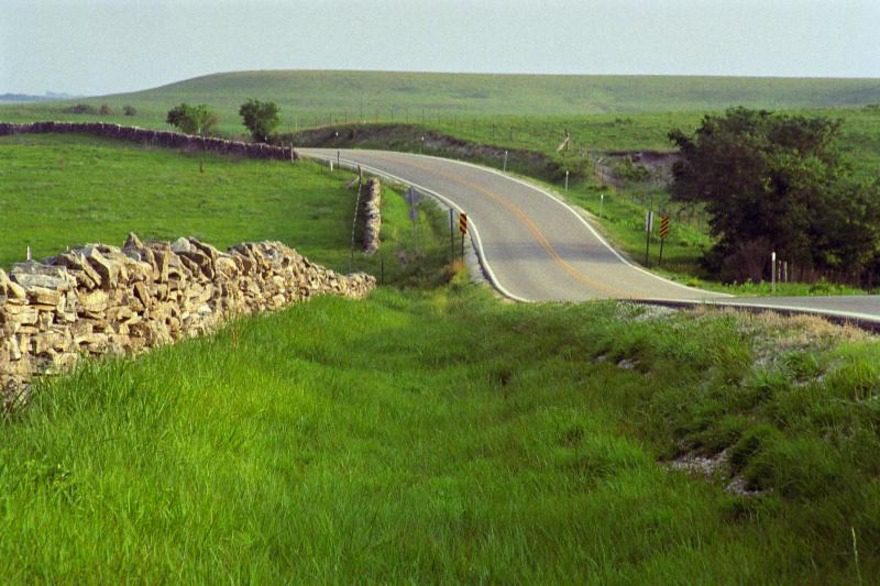 Native Stone Scenic Byway is a 48-mile stretch of road provides an amazing experience, immersing you in the region's unique geology and history. The route is situated between two small towns, Alma and Dover, in the heart of the Flint Hills.
Best Time to Visit : The ideal time for a trip along the Native Stone Scenic Byway is during spring and fall, thanks to the cooler weather and breathtaking scenery of blooming wildflowers and changing foliage. However, this byway can be enjoyed all year round, as long as you're prepared for unpredictable Kansas weather.
Distance with Time to Travel : This 48-mile journey can typically be completed within a couple of hours, but I'd advise setting aside half a day to truly appreciate what it has to offer. By factoring in some time to explore the sights, stops, and local eateries, you can make the most of this exceptional ride.
Places to Stop : While cruising along the Native Stone Scenic Byway, these stops are definitely worth your time:
The town of Alma: Known as the CITY OF NATIVE STONE, this little town is the perfect place to experience the area's unique limestone architecture.
Schonoff Dutch Mill: This historic mill has been fully restored and serves as an excellent photo opportunity.
Volland Store: The recently renovated Volland Store now functions as a fantastic art gallery and event space.
Level of Difficulty : The Native Stone Scenic Byway has a relatively easy level of difficulty. The road conditions are generally good and flat, and there aren't any particularly intense curves or blind spots, making it enjoyable for both experienced riders and newcomers alike.
Other Information : While you're taking in the stunning landscapes, don't forget to pay attention to some of the unique wildlife that call the Flint Hills home, particularly prairie chickens and bison. Also, be mindful of the occasional cattle crossing, as the region is known for its ranches and agriculture.
8. Wetlands and Wildlife National Scenic Byway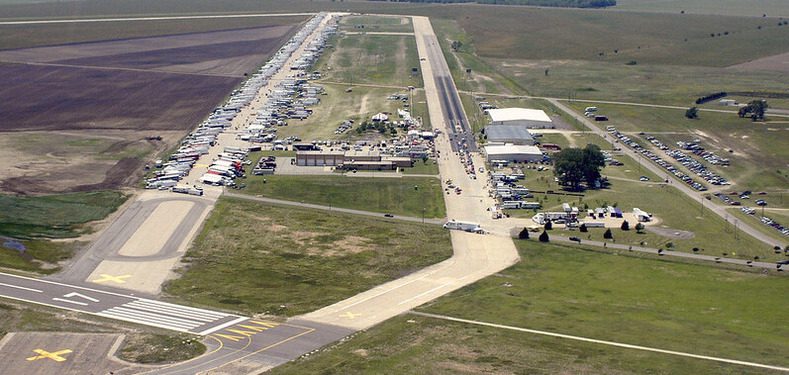 I can't help but admire the Wetlands and Wildlife National Scenic Byway for its variety and natural beauty. The byway spans across 77 miles, showcasing stunning wetlands, woodlands, and grasslands.
Best Time to visit: While this ride can be enjoyed throughout the year, I'd recommend visiting during spring or fall. During these seasons, you're likely to see more wildlife, such as migrating birds and grazing animals. Additionally, the weather tends to be more pleasant for motorcycle riding during this time.
Places to stop: There are several fascinating stops along the Wetlands and Wildlife National Scenic Byway, including:
Quivira National Wildlife Refuge: Not only does this refuge offer fantastic birdwatching opportunities, but it also provides stunning views of Kansas' natural landscape.
Cheyenne Bottoms Wildlife Area: Another birdwatching hotspot, the area is home to more than 340 bird species across five basins. Keep an eye out for the endangered whooping cranes!
The Kansas Wetlands Education Center: If you'd like to learn more about the wetlands and their inhabitants, this center offers informative exhibits and displays.
Level of difficulty: For the most part, the Wetlands and Wildlife National Scenic Byway is an easy, relaxing ride. However, riders should be aware of occasional wildlife crossing the road and drive responsibly.
Other Information: As you make your way along the byway, be sure to take advantage of the numerous pull-offs, offering picturesque views and wildlife observation opportunities. Don't forget to carry binoculars for a closer glimpse at the region's bird species; it'll certainly enhance your experience. Lastly, always be prepared for changing weather conditions in Kansas – layer up and pack waterproof gear to ease your ride.
9. Red Hills and Barber County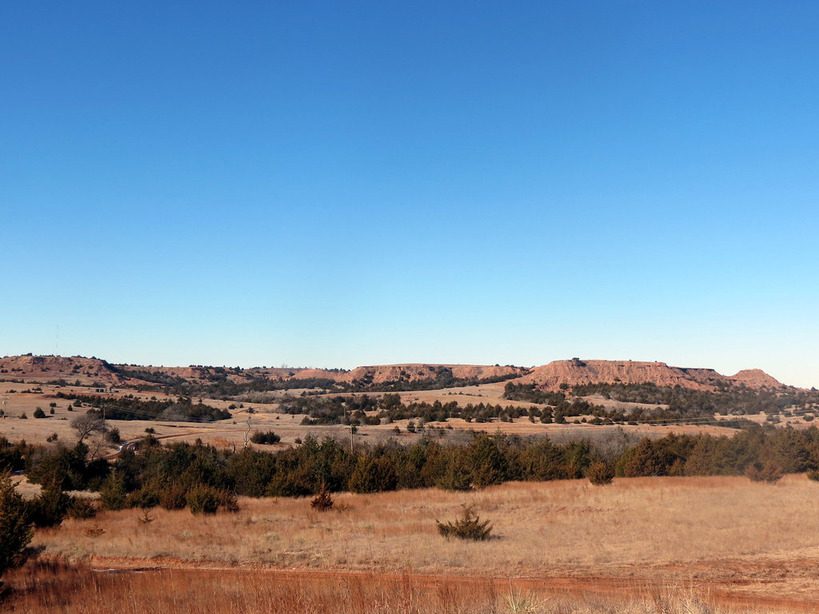 I've discovered that Red Hills and Barber County offers an exciting and scenic route for motorcycle riders. Kansas may not be the first place that comes to mind when thinking about thrilling road rides, but this region offers a unique experience for those who venture off the beaten path.
Best Time to Visit: Spring and fall are the ideal seasons to traverse the Red Hills and Barber County route. You can enjoy mild temperatures and an abundance of wildflowers during these months. However, keep in mind that it's essential to check the weather forecast before setting off.
Distance with Time to Travel: Covering approximately 100 miles, this ride can be completed in a day, but I recommend taking your time to fully appreciate the stunning landscapes. Allocate at least 2-3 hours of riding time to cover the entire route, and even more if you want to stop and explore the numerous attractions along the way.
Places to Stop:
Medicine Lodge: This small town has a rich history and provides an opportunity to learn about the Native American culture. It's an ideal rest stop, with plenty of amenities and dining options.
Gypsum Hills: Take some time to appreciate the dramatic Gypsum Hills, a geological wonder with beautiful red rock formations.
Lake City: A quaint and picturesque town, it's the perfect location for a pit stop to grab a bite or to top off your gas tank.
Level of Difficulty: Red Hills and Barber County route is considered moderate in terms of difficulty. While the roads are generally well-maintained, watch out for tight turns and elevation changes, especially when navigating through rolling hills.
Other Information:
This route is packed with beautiful natural attractions, so don't forget to bring your camera!
Keep an eye out for wildlife, particularly deer, as they can often be seen in the area and can pose a risk while riding.
It's always a good idea to have emergency contact details and carry a first aid kit with you on long rides.
10. The Frontier Military Scenic Byway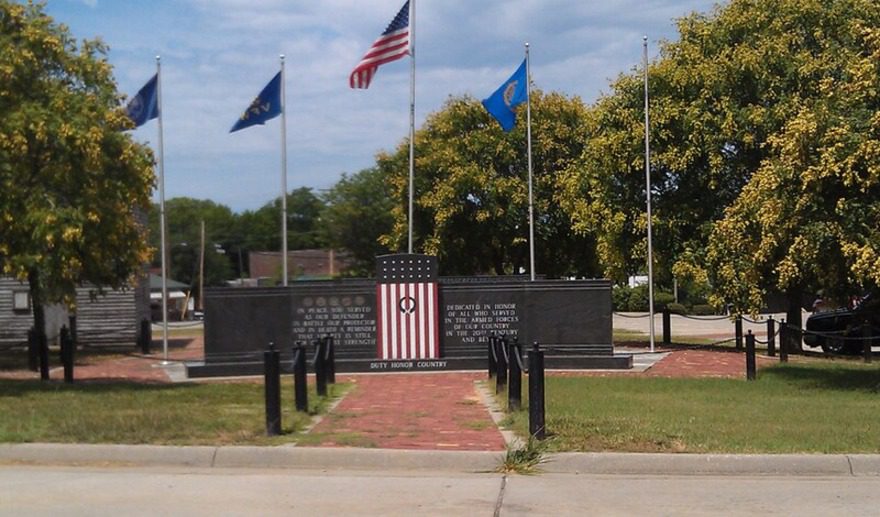 This route takes you through the state's rich history, beautiful landscapes, and the ever-changing scenery that Kansas has to offer.
Best Time to Visit : The optimal time to explore this route is during the spring and fall. The temperatures are moderate, making it comfortable for long rides. Additionally, the foliage during these seasons is stunning, adding to an already gorgeous landscape.
Distance and Time to Travel : Stretching 167 miles, you can expect the ride to take around 3 to 4 hours, depending on the stops you make.
Places to Stop : There are numerous historical landmarks and picturesque places to stop along the way:
Fort Leavenworth
Fort Scott National Historic Site
Mine Creek Battlefield State Historic Site
Pleasanton
Trading Post
Louisburg's Middle Creek State Fishing Lake
Level of Difficulty : The Frontier Military Scenic Byway is considered a moderate ride. The route offers a comfortable mix of straightaways and gentle curves, allowing you to focus on the historical charm of the area.
Other Information : Here are some additional details to consider before embarking on your adventure:
The route offers various entrance points for you to choose from, giving flexibility in planning your ride.
Ensure you have a full tank of gas before starting; while there are a few small towns to stop at for fuel, it's always best to be prepared.
Make sure to check the weather conditions before you head out. Sudden storms in Kansas can make roads slick and potentially dangerous.
FAQ's
What are some popular motorcycle rides in Kansas?
Wyandotte County Lake Park, K-7 To Rulo, Perry Lake Loop, Grouse Creek, And Route 99 South Of Alma Are Some Popular Motorcycle Rides In Kansas.
What is a scenic byway to ride in Kansas?
Flint Hills Scenic Byway Is A Beautiful Route To Ride, Offering Picturesque Views And A Thrilling Motorcycle Experience In Kansas.
What is a notable historic route for motorcycle riders in Kansas?
Route 66 Historic Byway Is An Iconic Road In Kansas, Providing A Chance For Riders To Travel Along The Country's Most Famous Highway.
Which route is popular for motorcyclists in West Kansas?
U.S. Route 36 Is A Popular Road For Motorcyclists In West Kansas, Offering Stunning Views And A Smooth Ride.
What are some key resources for finding motorcycle routes and rides in Kansas?
Websites Such As Motorcycle Roads, Best Biking Roads, REVER, And Riders Share Provide Valuable Information On Popular Motorcycle Routes And Rides In Kansas.
In Conclusion: Kansas Motorcycle Ride Gems
Kansas is full of scenic and unforgettable motorcycle rides. I'll now summarize the top 10 best rides in the state based on various factors. Let's explore them in more detail.
Kansas' weather can be unpredictable, but generally, the best riding season is:
Late Spring (April to June): Mild temperatures and lower chances of rain.
Fall (September to October): Cooler temperatures and the foliage make for a great ride.
Kansas boasts numerous attractions, eateries, and rest stops along these routes that make for perfect break points. Some highlights include:
Scenic overlooks and historical landmarks
Charming small towns
Local diners and pit stops
State parks and recreation areas
The rides I've mentioned cater to various levels of experience:
Beginner: Flint Hills National Scenic Byway, Gypsum Hills Scenic Byway, Post Rock Scenic Byway, Miami County Countryside, Sunflower River Road
Intermediate: Glacial Hills Scenic Byway, Wetlands and Wildlife National Scenic Byway, Kansas River Valley, Little Ozarks
Advanced: Red Hills Adventure
Don't forget to:
Carry a good quality map and GPS to avoid getting lost.
Make sure your motorcycle is well-maintained and ready for the road.
Pack essential gear, including a helmet, gloves, and riding boots.
Be prepared for unpredictable weather changes.
Respect local speed limits and traffic laws.
Kansas truly offers a diverse array of motorcycle experiences. By considering factors like the best time to visit, distances, places to stop, and the level of difficulty, I hope you have a memorable motorcycle adventure in this beautiful state. Safe riding!
Motorcycle Rides in the US by States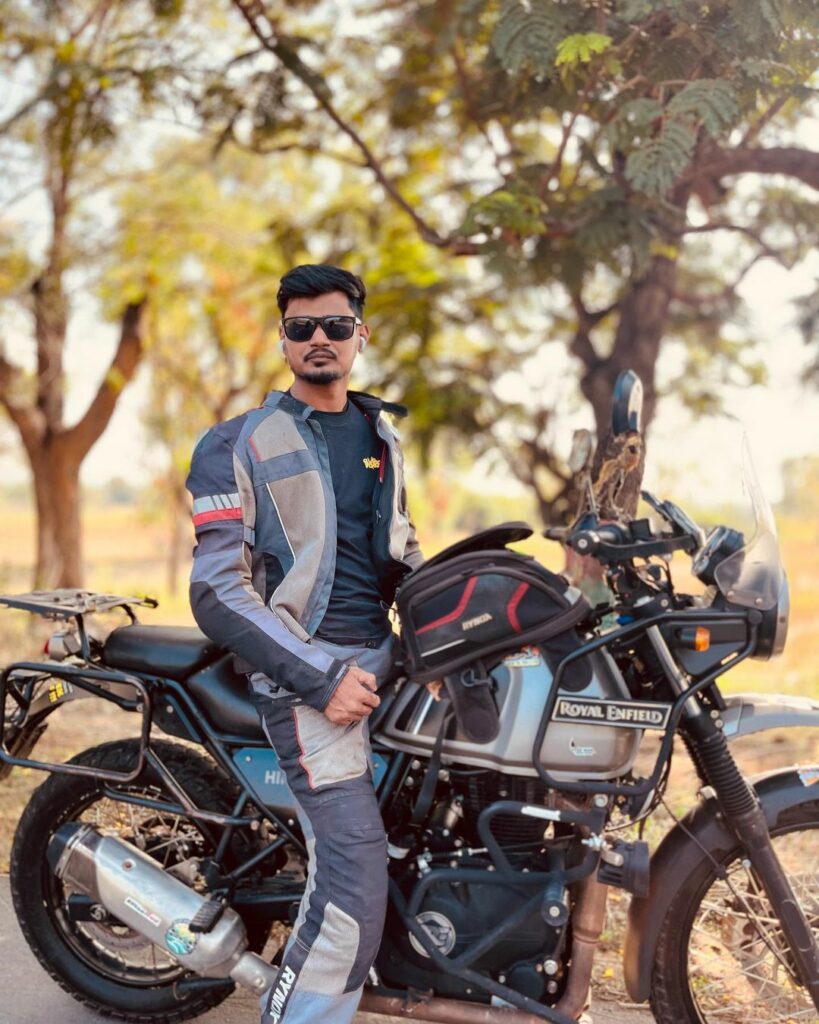 Vishwanath Mathpati
I am Vishwanath Mathpati, a full-time Blogger and Motorcyclist from Bidar, Karnataka. I love writing about my Motorcycles Stories and Riding Gears on this blog.
Know More About Me.
---
If you liked this article, then please subscribe to our YouTube Channel for more Bike Videos. You can also find us on Instagram, Twitter and Facebook.
Disclosure: As an Amazon Associate, I earn from qualifying purchases. Read more about Amazon Affiliate Disclaimer.