Top 9 Best Motorcycle Rides in Illinois: My Ultimate Guide
Motorcycle enthusiasts seeking a thrilling ride know that Illinois has some of the most picturesque and enjoyable routes. With its diverse mix of urban scenes, lush forests, rolling hills, and historical monuments, the Prairie State has something for every rider.
Each ride is unique in its scenic landscape, interesting attractions, and varying levels of difficulty. Whether you're riding a cruiser, a touring bike, or even a sports motorcycle, you're bound to find a route that suits your riding style and preferences.
Adjacent to Illinois, Indiana boasts the beautiful Southern Indiana Hills, a ride filled with stunning vistas. On the western side, the state of Iowa, with its Loess Hills Scenic Byway, adds an idyllic charm for riders. Travelling north, you'll find Wisconsin's Kettle Moraine Scenic Drive, a route famous for its unique glacial features. To the south, Kentucky's Red River Gorge Scenic Byway combines natural beauty with thrilling twists. The combination of Illinois and its neighboring states offers a compelling package for riders seeking diversity and exhilaration. As a passionate rider, I've compiled a list of the best journeys you can take on your two-wheeler across the magnificent landscapes of Illinois.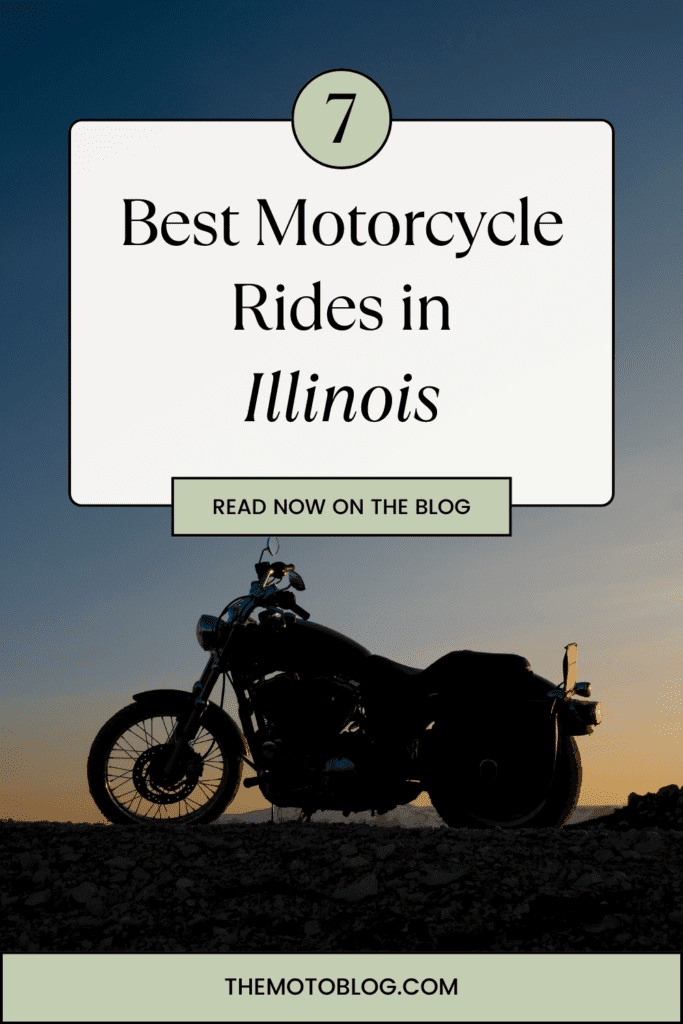 1. The Great River Road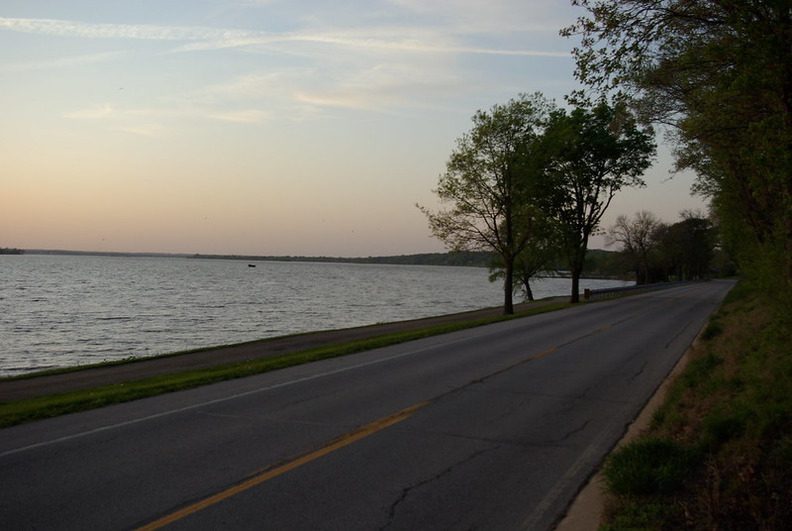 When it comes to motorcycle rides in Illinois, the Great River Road is a must-ride! Spanning 550 miles along the scenic Mississippi River, it's an adventure every motorcyclist should experience at least once.
The prime time for exploring the Great River Road is between May and October. During these months, you'll enjoy comfortable temperatures, lush greenery, and a lesser chance of bad weather. Avoid the colder months, as snow and ice can make the route challenging and even dangerous for bikers.
The entire length of the Great River Road in Illinois takes about 550 miles to traverse. Depending on your pace and how many stops you make, you should budget 2-3 days to complete the journey. It allows you to fully immerse yourself in the beauty of the route without feeling rushed.
While riding the Great River Road, there are several remarkable spots worth stopping for. Here are some highlights:
Pere Marquette State Park: This beautiful park boasts hiking trails, bird-watching opportunities, and breathtaking views of the Illinois River.
Alton: A historical town with unique attractions, such as the Alton Museum of History and Art, and the Piasa Bird.
Quincy: Explore the city's historical architecture, including Villa Kathrine and the John Wood Mansion.
The Great River Road is suitable for riders of all skill levels. While some sections are more curvy and hilly, most of the route is moderate in difficulty. Just be cautious during bad weather or construction, as these factors can affect the road's condition.
As you plan your journey, consider the following:
Accommodations: You'll find a range of lodgings along the route, but it's best to book ahead during the peak season.
Fuel stops: It's crucial to keep an eye on your fuel gauge and plan stops accordingly, as some areas might have limited gas stations.
Safety concerns: The route is generally safe, but always practice safe riding and wear appropriate gear.
2. The Kishwaukee Valley Road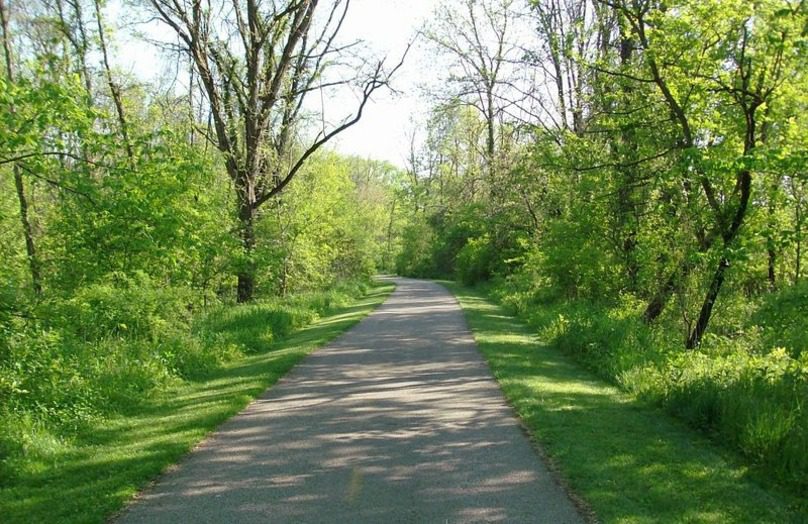 When it comes to scenic motorcycle routes, the Kishwaukee Valley Road easily earns its spot on the list of top 9 best rides in Illinois.
The ideal period to experience the Kishwaukee Valley Road is during the warmer months of the year – typically from May through October. This time frame offers moderate temperatures and abundant greenery, which allows for an enjoyable riding experience. Clear skies are preferred, as shower-prone days can make the road a bit slippery and potentially hazardous.
Spanning approximately 30 miles, the Kishwaukee Valley Road takes about 1 – 1.5 hours to complete depending on your speed and the number of stops you make. Longer breaks at sightseeing spots, of course, will add to the overall travel time.
Places to Stop:
Cherry Valley: A small, charming village with local shops and eateries. A great spot for a lunch break.
Blackhawk Springs Forest Preserve: A nature lover's paradise featuring picturesque walking trails and wildlife spotting opportunities.
Baumann Park: Home to a peaceful lake, perfect for a restful break and a quick photo op.
Red Barn Golf Course: Offering scenic views and a quick snack, it's ideal for a quick stop.
The Kishwaukee Valley Road presents a range of twists and turns, making it slightly challenging but still accessible to riders with a moderate skill level. Less experienced riders should exercise caution and ride within their abilities. For those with more experience, you'll find the route to be enjoyable without being too demanding.
It's essential to remember that some parts of the road may have rough surfaces, potholes or gravel, so always maintain a safe speed and stay alert. Also, the route traverses rural areas with occasional agricultural traffic and wildlife crossing the road – do keep an eye out to avoid any unfortunate encounters.
3. The Illinois River Road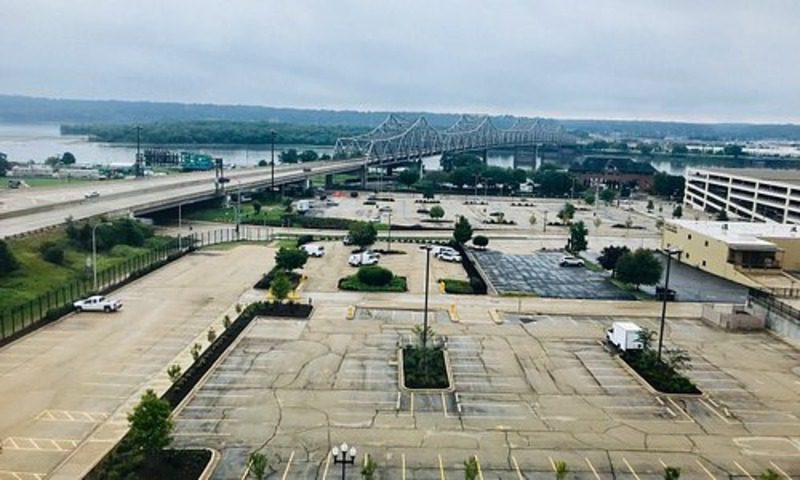 Illinois River Road offers combination of scenic beauty and historical significance to be found along this route.
Spring and fall are the optimal seasons to experience the Illinois River Road. During these times, you'll be greeted with vibrant foliage, mild temperatures, and fewer crowds, making the ride much more enjoyable.
The Illinois River Road spans approximately 150 miles, and it's recommended to allocate at least 5 hours for the entire journey. This allows ample time for stops and taking in the beautiful scenery.
Along the Illinois River Road, you'll encounter charming towns, historical sites, and picturesque parks. Some must-visit stops include:
The Starved Rock State Park, filled with interesting rock formations and beautiful waterfalls
The quaint town of Ottawa, where you can grab a bite to eat and admire the historic architecture
Peoria's bustling riverfront district, featuring shopping and dining options
This motorcycle ride is suitable for riders of all skill levels. While the route encompasses some twists and turns, it's primarily a smooth ride. I'd recommend this ride to both beginners and experienced motorcyclists alike.
There are a few considerations to keep in mind when planning your ride along the Illinois River Road:
Ensure your motorcycle has enough fuel for the entire journey; gas stations might not always be readily available
Wildlife may be present along the route, so keep an eye out and ride cautiously
Respect local speed limits and always practice safe riding habits
4. The Shawnee National Forest Loop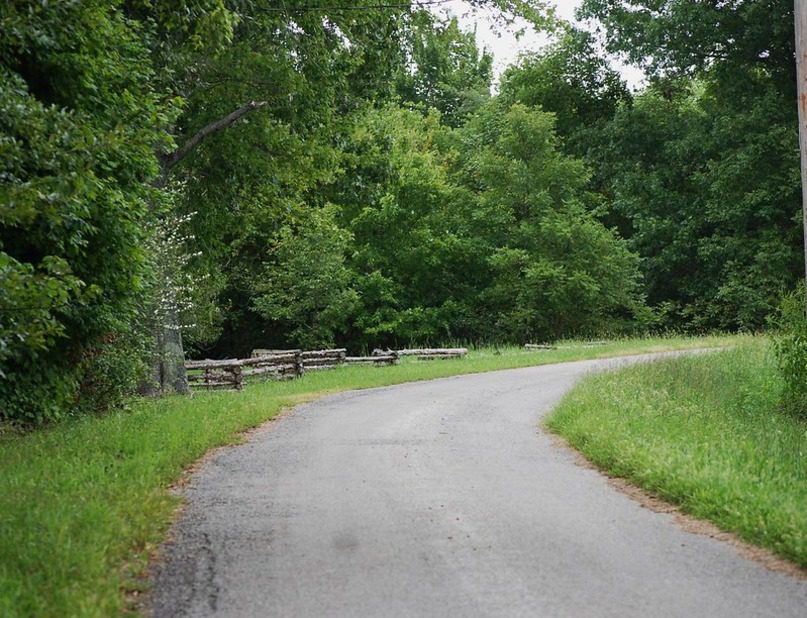 I can say without hesitation that the Shawnee National Forest Loop is one of the most beautiful motorcycle rides in Illinois. With its diverse landscape featuring intriguing rock formations, small rivers, and lush forests, it's a must-ride for any motorcycle enthusiast.
The best time to experience this loop is during spring or fall when the weather is mild, and the scenery is at its most captivating. The colorful foliage in autumn and blooming wildflowers in spring create a breathtaking backdrop.
The entire loop covers about 150 miles and will typically take you around 3-4 hours to complete, depending on your riding pace and the number of stops. It's an enjoyable ride that gives you plenty of opportunities to take in the natural beauty.
Make sure to stop and enjoy these incredible spots along the way:
Garden of the Gods: Take a break and soak in the stunning views from the observation trail found in this geological wonder.
Cave-In-Rock State Park: Discover the limestone cave that sits along the Ohio River or grab a delicious bite to eat at the park's restaurant.
Rim Rock National Recreation Trail: Stretch your legs while hiking this scenic trail that takes you past historical sites and peaceful forest settings.
This ride is suitable for riders of all skill levels. While the terrain isn't overly challenging, the winding roads and captivating views might make it difficult to keep your eyes on the road. It's a good idea to remain vigilant, especially when sharing the road with other bikers and vehicles.
Finally, be sure to fuel up before embarking on the Shawnee National Forest Loop, as gas stations can be limited in the forest area. You'll also likely encounter some wildlife on your ride, so be prepared for possible deer sightings and keep a watchful eye.
5. The Route 66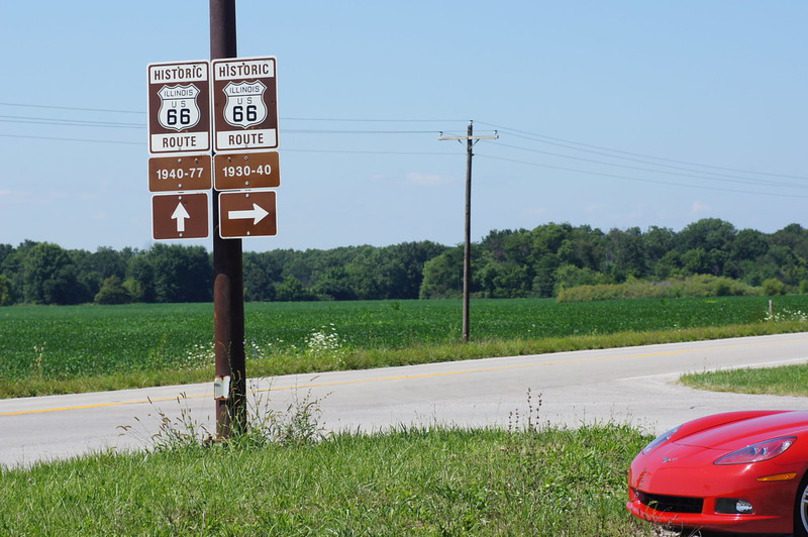 The legendary Route 66 is a must-ride for any motorcycle enthusiast, and Illinois has some of the best stretches for you to explore. With its rolling hills and stunning scenery, it's no wonder this iconic highway has cemented itself in the hearts of riders nationwide.
Timing is everything when it comes to enjoying a motorcycle ride. The ideal time to take on Route 66 in Illinois is between April and October. During these months, you'll enjoy comfortable temperatures and avoid the hazards associated with winter weather.
With a total distance of 301 miles through Illinois, you can expect to spend about 6 to 8 hours riding from Chicago down to the Illinois-Missouri border. For a more leisurely experience, consider breaking up the ride over a couple of days.
There are several must-see sights and stops along Route 66 in Illinois:
Lou Mitchell's in Chicago – a classic diner and perfect spot to fuel up before hitting the road.
Joliet Area Historical Museum – offering a glimpse into the history of the iconic Route 66.
Route 66 Hall of Fame & Museum in Pontiac – featuring exhibits and memorabilia of the Mother Road.
Funk's Grove Pure Maple Sirup – grab a sweet treat at this family-owned business.
World's Largest Covered Wagon in Lincoln – a unique photo opportunity and landmark.
Route 66 is known for being rider-friendly and suitable for bikers of all experience levels. While the road itself is mainly flat and straight, some sections feature gentle curves that add a touch of excitement to the ride.
Before hitting the open road, make sure to check the local weather forecast and familiarize yourself with the specific road conditions of your planned route. Keep in mind that some sections of Route 66 may have construction, detours, or restrictions.
In addition, Illinois state law requires motorcyclists to wear protective headgear, so be sure to pack your helmet. Lastly, always stay up-to-date on road safety and follow local traffic regulations.
6. The Stagecoach Trail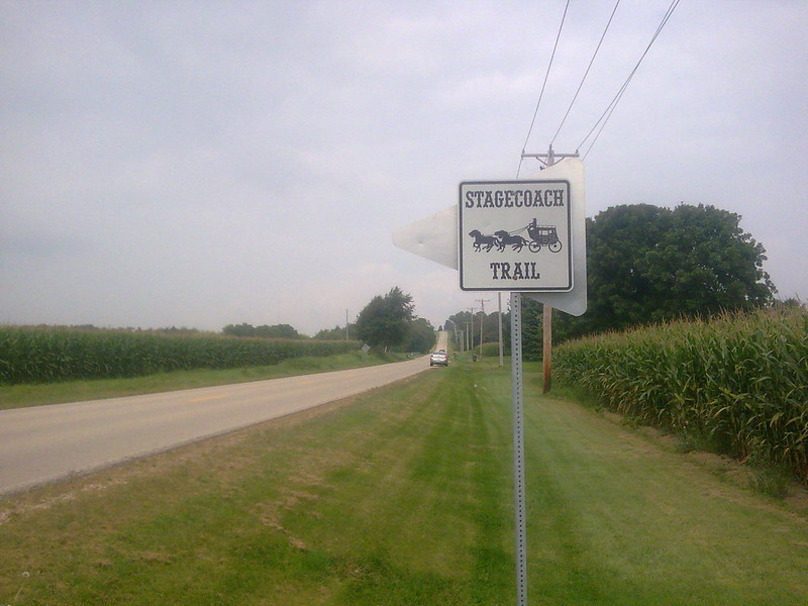 Originally a route for stagecoaches in the 1800s, this 40-mile stretch brims with charm as it connects Galena and Lena while showcasing the beautiful rolling hills of the area.
Fall is the perfect time to visit, as the foliage paints a stunning backdrop for your ride. The vibrant colors of autumn provide a delightful visual treat, making this a trip to remember.
The Stagecoach Trail stretches approximately 40 miles, and it takes about an hour to complete the ride at a leisurely pace.
Places to stop:
Galena: A historic city with well-preserved 19th-century buildings, it's a great place to begin or end your journey.
Lena: Another charming small town worth exploring, whether for a meal or a break.
Rest spots: Along the route, you'll find several picturesque spots for quick breaks or even a picnic.
This motorcycle ride is relatively easy for riders of all experience levels. It features a few twists and turns, but nothing too challenging.
Other Information:
Historic Route: The trail is a testament to the times gone by, and it's delightful to ride along a path that has endured for centuries. You'll be mesmerized by the lush countryside and quaint towns along the way.
Scenic Views: Cascading hills, vibrant colors – especially during the fall season – and scenic overlooks make this an enjoyable ride for both the eyes and the soul.
Hazards: Take caution during wet or icy conditions, as the road could get slippery. Also, watch out for the occasional wildlife crossing the road.
7. The Fox River Valley Ride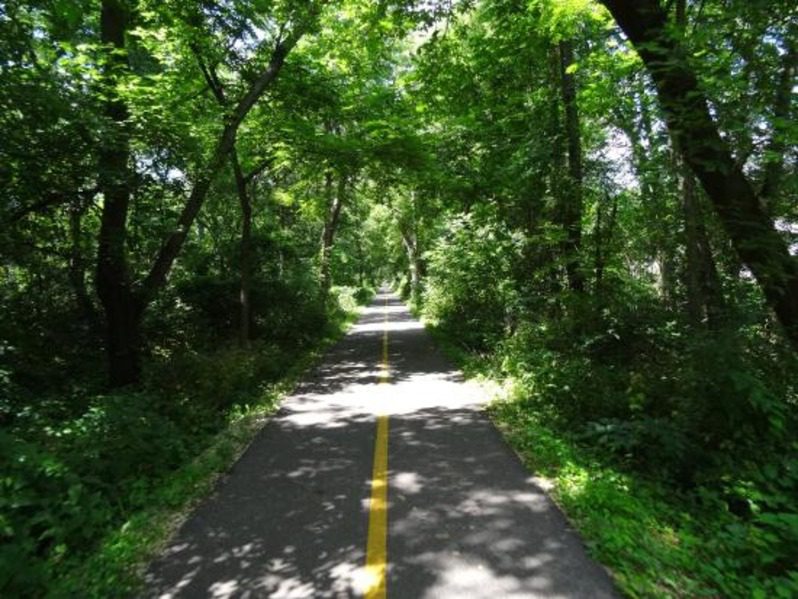 Fox River Valley Ride has become a go-to destination for motorcyclists in Illinois. The picturesque route showcases the beauty of the Fox River and its surrounding area.
Spring and fall are the ideal seasons to head out for the Fox River Valley Ride. During these moderately temperate months, the scenic views are more captivating and the roads are most enjoyable, thanks to the colorful foliage and cool weather.
The Fox River Valley Ride spans approximately 100 miles and takes about 2-3 hours to complete, depending on your stops and chosen pace.
There are numerous delightful stops along the way, some of which include:
St. Charles: A charming riverside village with plenty of local shops, eateries, and a large marina.
Geneva: Known for its quaint antique shops, charming downtown area, and unique architectural styles.
Aurora: Home to a casino, the beautiful Phillips Park, and a thriving arts scene.
The Fox River Valley Ride caters to riders of varying skill levels. The route features gentle curves and minimal elevation changes, making it a relaxed ride, even for novice riders.
A few other important details to keep in mind when planning your Fox River Valley Ride experience:
Be prepared for construction in certain areas. There have been times when I've encountered road work, so it's important to be patient and stay safe.
Though the route is generally well-maintained, some roads may have occasional potholes or rough patches. Always remember to keep an eye out for any potential hazards.
Finally, don't forget to refuel both your bike and yourself. The area offers a variety of fuel stations and local establishments that serve delicious food and refreshing beverages.
8. The Blackhawk Road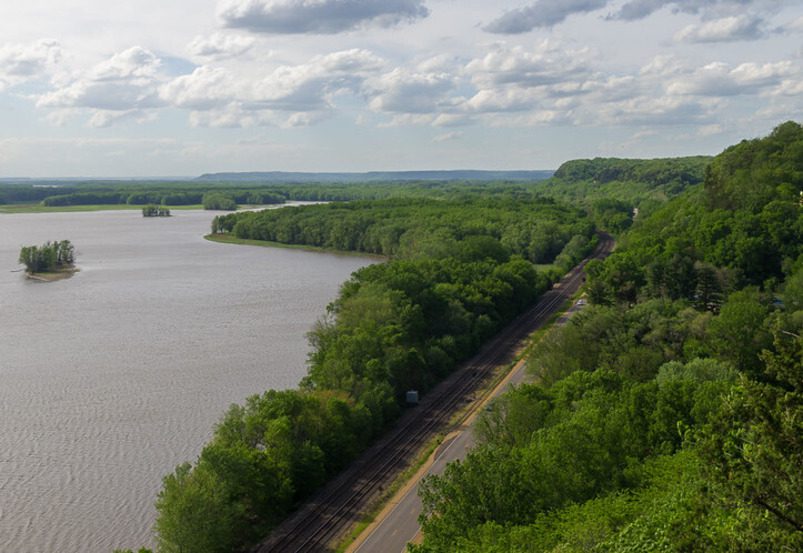 Riding down Blackhawk Road, also known as Route 2, offers some of the most exquisite views and enjoyable rides in Illinois. With the Mississippi River to the west and towering bluffs to the east, it's a treat for every motorcycle enthusiast.
Fall is hands-down the best time to truly appreciate the scenic beauty that Blackhawk Road offers. The autumn foliage is a sight to behold, with vibrant colors painting the landscape and making your ride unforgettable.
The entire stretch of Blackhawk Road is about 100 miles long, running from Rockford to Savanna. Depending on the stops, it typically takes around 2 to 3 hours to complete the journey at a leisurely pace.
Places to stop:
Rockford: Home to the Anderson Japanese Gardens, the city serves as a great starting point for your journey.
Lowden State Park: Visit the iconic Black Hawk Statue and capture breathtaking views from atop the bluffs.
Castle Rock State Park: Ideal for nature lovers, the park provides ample opportunities for hiking and picnicking.
Mississippi Palisades State Park: Explore rugged trails on foot or simply appreciate the stunning views of the river.
Blackhawk Road is considered to be a moderately challenging ride, with a few twists and turns. However, it's suitable for riders of all skill levels as long as they stay alert and watch for wildlife crossing the road.
Other Information:
There's an abundance of natural beauty along this route – riders should be prepared to make frequent stops to take it all in.
It's wise to keep an eye on the weather, as the exposed road can become quite slippery during rain or snow.
Bring along a camera to capture the unforgettable experience, and don't forget to share your memories with fellow riders!
9. The Snake Road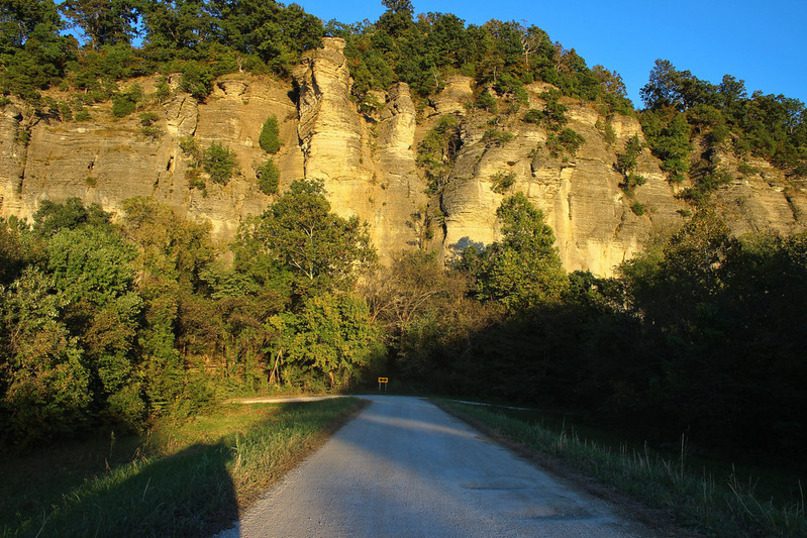 When it comes to thrilling motorcycle rides in Illinois, Snake Road is known for its sharp turns and stunning views, this popular route features a combination of scenic beauty and exciting riding challenges.
The prime time to ride along Snake Road is during the spring or fall. The surrounding Shawnee National Forest showcases vibrant foliage that creates a vivid backdrop for your ride. However, be mindful of traffic and wildlife, especially during the fall as the road attracts many tourists during the peak leaf-peeping season.
Snake Road stretches about 14 miles, crossing beautiful landscapes and curvy terrain. Riders should allot around 1 to 1.5 hours to complete this twisty stretch, depending on individual riding skills and stops made for exploration or photography.
Places to Stop:
Garden of the Gods Recreation Area: A perfect spot for stretching your legs and taking in panoramic vistas.
LaRue Pine Hills Research Natural Area: Home to diverse wildlife, including snakes (hence the name), and great for spotting unique flora and fauna.
Inspiration Point: A stunning viewpoint offering picturesque scenes of the surrounding landscapes and the nearby Mississippi River.
Snake Road presents a moderate level of difficulty, particularly for experienced riders. The many twists and steep inclines require focus and skillful maneuvering, so less seasoned riders should exercise caution. It's important to maintain a steady pace and avoid pushing your limits on this curvy road.
Other Information:
Snake Road is a one-way road during the migration of amphibians and reptiles between March 15th to May 15th and September 1st to October 30th. Riders should take note of these timeframes and ride accordingly to avoid any violations.
Weather conditions can greatly impact the road, so pay close attention to forecasts and plan your ride accordingly. Rain and wet road conditions may increase the difficulty of navigating the sharp curves in this route.
FAQs
What are some top motorcycle rides in Illinois?
Elizabeth Scales Road, Great River Road, Shawnee National Forest, Rock River Run, And Scenic Ridge Route.
Where is the Blackjack Road motorcycle ride located?
Blackjack Road Runs Between Galena And Savanna, Illinois.
What can riders experience in Shawnee National Forest?
Lush Forests, Rolling Hills, And Unique Rock Formations.
What can riders expect on the Rock River Run route?
The Route Follows The Rock River Through Heavily Wooded Areas, Rock Wall Cliffs, And Offers Scenic Views.
Are there any recommended motorcycle routes in Southern Illinois?
Shawnee National Forest And Great River Road Are Popular Rides In Southern Illinois.
In Conclusion: The Best Rides Await
I've taken you through some of the most thrilling motorcycle rides in Illinois. The landscapes, curves, and experiences that await you on these scenic routes are second to none. Let's summarize what you can expect on these top 9 rides:
Best Time to Visit: The best time to explore these routes is between late spring and early fall when the weather is mild and pleasant.
Distance and Time to Travel: The rides vary in distance, ranging from as short as 30 miles to as long as 200+ miles. On average, you should allocate several hours to a full day for each ride, depending on your pace and breaks.
These are just a few examples of the amazing motorcycle rides Illinois has to offer. With so many great routes to choose from, there's no doubt you'll find the perfect ride to suit your tastes and abilities. So, gear up, hit the road, and experience these unforgettable rides throughout the Land of Lincoln!
Motorcycle Rides in the US by States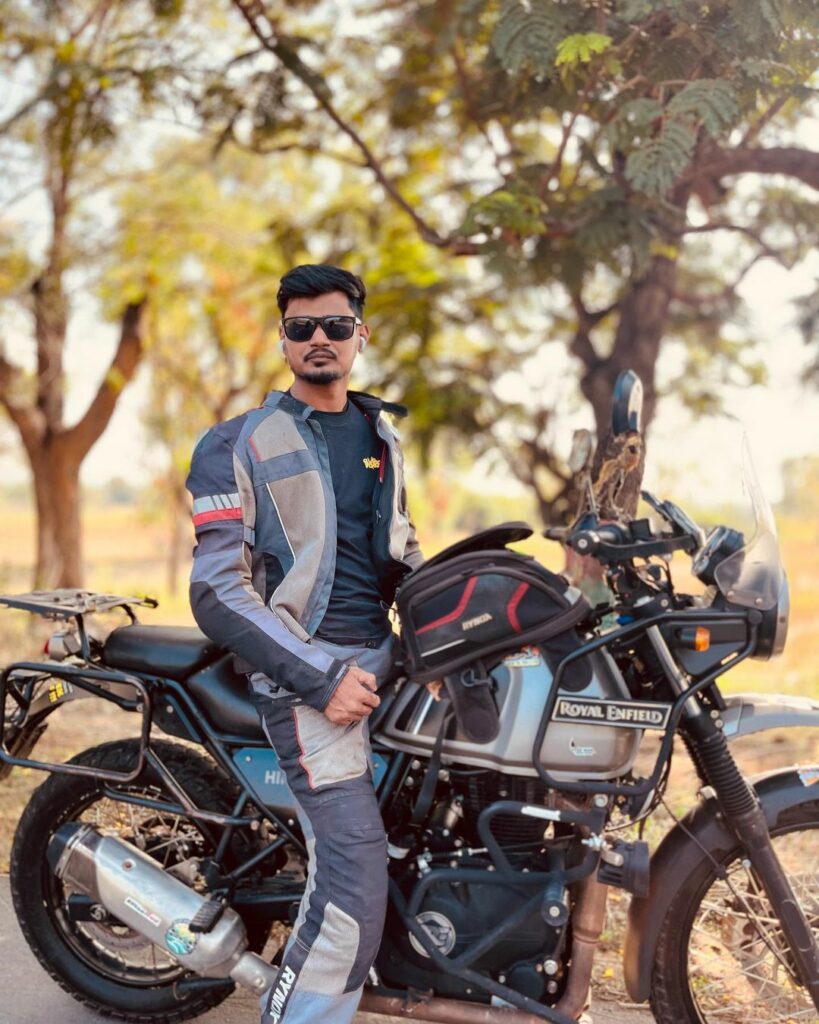 Vishwanath Mathpati
I am Vishwanath Mathpati, a full-time Blogger and Motorcyclist from Bidar, Karnataka. I love writing about my Motorcycles Stories and Riding Gears on this blog.
Know More About Me.
---
If you liked this article, then please subscribe to our YouTube Channel for more Bike Videos. You can also find us on Instagram, Twitter and Facebook.
Disclosure: As an Amazon Associate, I earn from qualifying purchases. Read more about Amazon Affiliate Disclaimer.