Top 10 Best Motorcycle Rides in New Hampshire: My Ultimate Guide
There's nothing quite like the thrill of riding a motorcycle on scenic roads surrounded by magnificent landscapes. If you find yourself in New Hampshire, you're in luck – the state offers an astonishing array of picturesque motorcycle routes that are sure to please even the most seasoned riders.
New Hampshire's diverse terrain and charming small towns make it a perfect destination for motorcycle enthusiasts seeking adventure and serenity. Each of the routes I've chosen has its unique charm and beauty, catering to a wide array of preferences and riding styles. From the legendary Kancamagus Highway to the iconic Mount Washington Auto Road, you'll be kept on your toes with every twist and turn.
If you're looking to expand your motorcycling horizons beyond the Granite State, why not explore the neighboring states? Discover the breathtaking beauty of the Acadia National Park Loop in Maine, or take a journey through history via the Scenic Route 7 in Vermont. For a longer trip, take the Route 100 in Massachusetts, known as the state's best motorcycling road. If the Green Mountain State isn't enough, take a detour to explore the picturesque landscape along the Bear Mountain Bridge Road in New York. But remember, each journey is as exciting as its destination.
In this article, I'll reveal the top 10 Motorcycle Rides in New Hampshire that'll take you on an unforgettable journey through the state's diverse and captivating landscapes.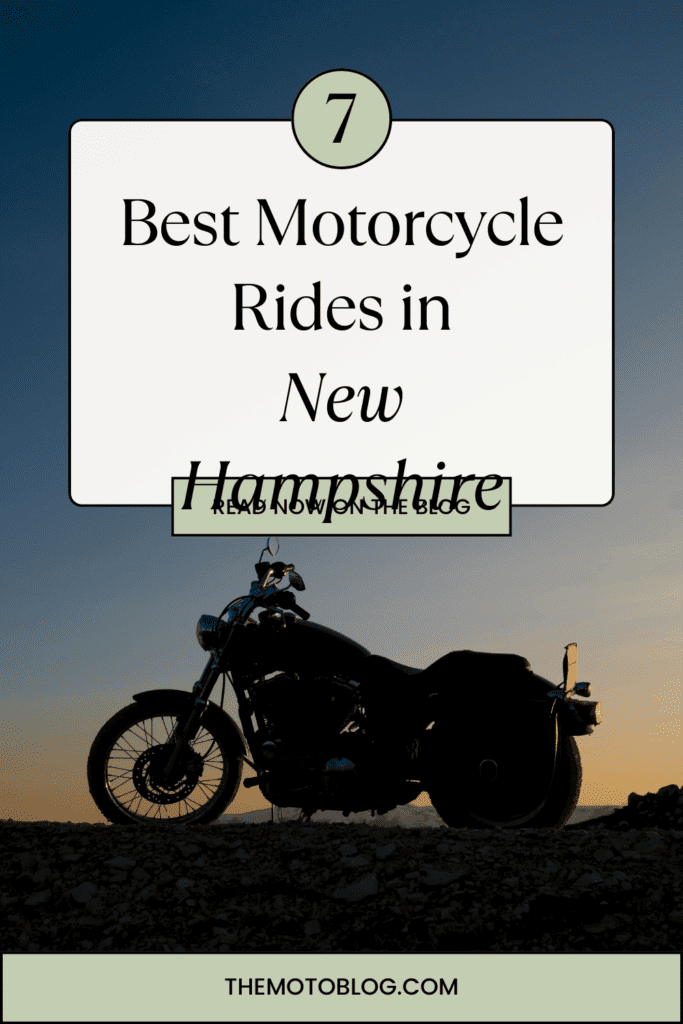 1. The Kancamagus Highway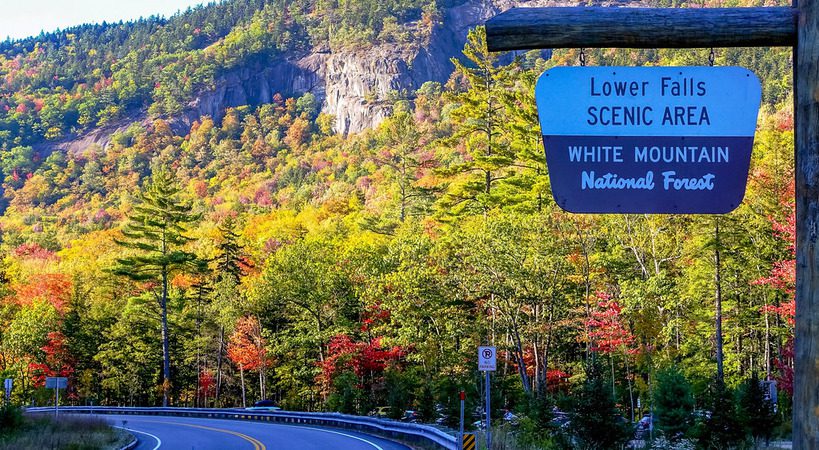 When I think of the best motorcycling road rides in New Hampshire, the first route that comes to mind is the Kancamagus Highway. This scenic byway stretches for 34.5 miles, connecting Conway and Lincoln through the picturesque White Mountain National Forest.
The ideal time to ride this route is during the fall season, when the breathtaking foliage comes to life, painting the surrounding landscape in hues of gold and burgundy. For minimal traffic and favorable weather conditions, I recommend visiting between September and early October.
The Kancamagus Highway covers 34.5 miles and takes approximately 1.5 to 2 hours to ride, depending on how frequently you stop to admire the scenery and take in the various attractions along the way.
There are numerous points of interest to explore during your ride, including:
Sabbaday Falls: A short hike will lead you to this beautiful waterfall nestled in the woods.
Rocky Gorge Scenic Area: A great spot for picnic with excellent views of the gorge and Swift River.
Pemigewasset Overlook: A must-visit for panoramic views of the valley.
Skill-wise, the Kancamagus Highway is suitable for both beginners and experienced riders. The road is well-maintained with a few twists and turns, but overall it's a relatively easy and smooth riding experience.
For a memorable ride, I advise planning your trip-keeping the following points in mind:
No gas stations are available along the Kancamagus Highway- fuel up before embarking on your journey.
Make sure to check the weather before you head out, as conditions can drastically change in the mountains.
There's a $5 fee for parking and using designated recreation areas- have some change on hand.
2. Coastal Gems on Route 1A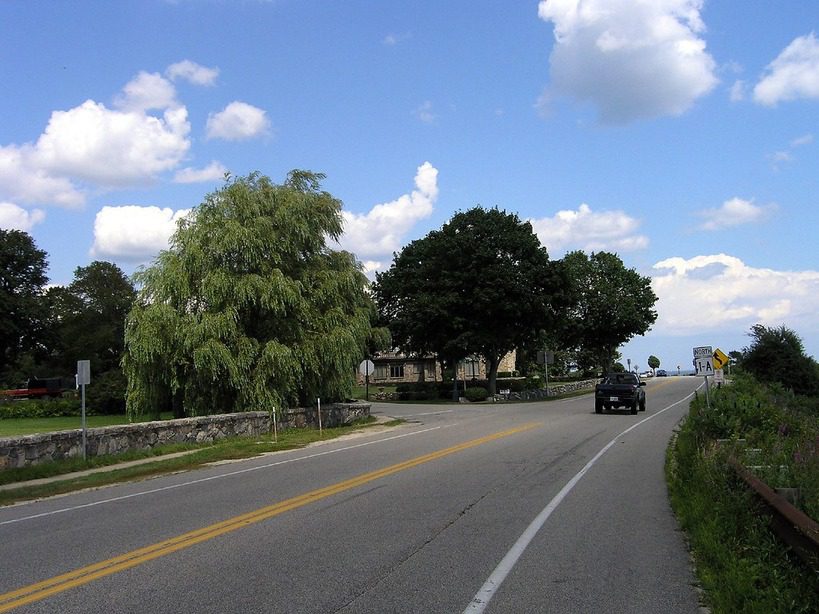 This picturesque highway takes you along the stunning coastline, providing breathtaking views and opportunities to stop at charming beach towns.
I recommend visiting during the late spring, summer, or early fall, when the weather is warmer and the coastline is in full bloom. However, if you prefer less crowded roads and cooler temperatures, consider riding during late fall or early spring.
Route 1A stretches approximately 17 miles from Seabrook to Portsmouth. Depending on how many stops you'd like to make, this coastal ride can take anywhere from 1 to 3 hours to complete.
Places to stop:
Hampton Beach: A popular spot for swimming, sunbathing, and surfing, Hampton Beach also boasts a bustling boardwalk with various shops and restaurants.
Rye Harbor State Park: This picturesque park offers picturesque views of the Atlantic Ocean and is a great place for a break or a picnic.
Odiorne Point State Park: Explore the rocky shorelines, trails, and fishing spots at this scenic park in Rye.
Fort Stark: Located in New Castle, this historic fort offers a fascinating glimpse into the region's past and an opportunity to learn about coastal defense.
The ride along Route 1A is considered easy to moderate in terms of difficulty. Most of the route is flat, with only a few gentle hills. However, be prepared for some traffic during peak tourism seasons.
Other Information:
Ensure your bike is in good working order before embarking on this journey, as some stretches of the road may have rough or uneven surfaces.
Stay aware of fellow motorists, as Route 1A can be busy during peak times.
Take advantage of the many parking areas and overlooks along the route for photo opportunities and breaks.
3. Jefferson Notch Road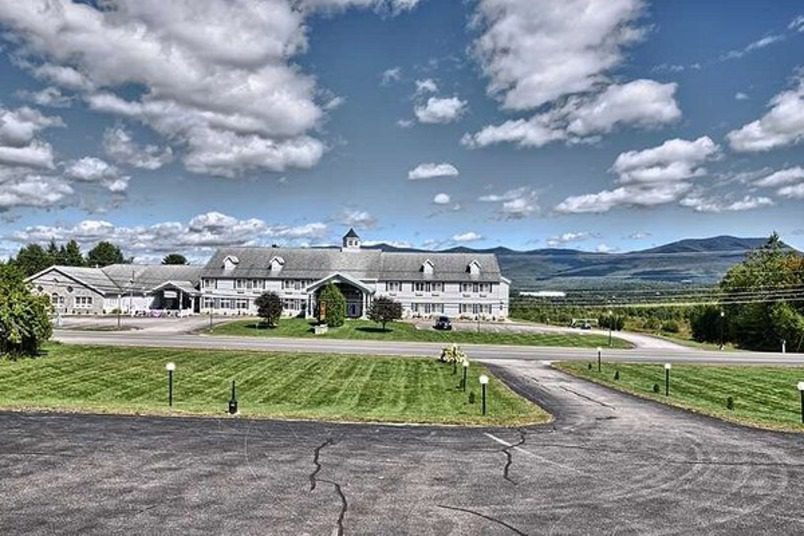 I've always found Jefferson Notch Road to offer one of the most thrilling and scenic motorcycle rides in New Hampshire. Nestled in the White Mountains, this narrow, winding road will take you through a breathtaking combination of forests, mountain vistas, and rural landscapes.
The ideal time to conquer Jefferson Notch Road is between June and October. During these months, you can enjoy the stunning foliage and pleasant weather, making for a smooth and comfortable ride. Be sure to keep in mind that the road is closed during the winter months due to snow and ice conditions.
Featuring a total of 15 miles, Jefferson Notch Road takes approximately 1 hour to traverse, including stops to take in the scenic views. Keep in mind, this is an unpaved road with steep and tight curves, so be prepared for a bit of a challenge as you navigate your way through this beautiful route.
On your journey, you'll want to make a few stops to fully experience all that this amazing ride has to offer. Some key points include:
Jefferson Notch: Reach the highest elevation on a public road in New Hampshire at 3,002 feet. Take in the jaw-dropping views and snap some pictures at this unforgettable spot.
Mount Washington Auto Road: Just a short detour from Jefferson Notch Road, consider exploring Mount Washington, the highest peak in the Northeastern United States.
Jefferson Notch Road is considered to have a moderate level of difficulty. While it's not the most challenging ride in the area, the unpaved road and tight twists and turns can prove to be a bit of a challenge for inexperienced riders. Make sure to take it slow and be cautious, especially when navigating around blind corners and steep inclines.
A few important tips to keep in mind before you embark on this unforgettable journey:
Check the weather before you head out, as the White Mountains can experience sudden weather changes.
Cell phone reception can be spotty, so make sure you have a map or GPS device handy.
Keep an eye out for wildlife, as the White Mountains are home to many animals, including moose and deer, who may cross the road unexpectedly.
4. The Monadnock Region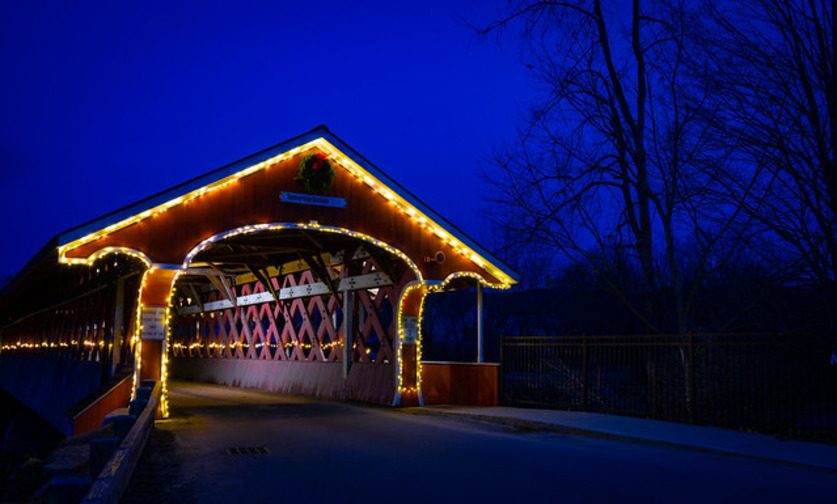 I've discovered that one of the most scenic and enjoyable motorcycle rides in New Hampshire is the escape to the Monadnock Region. This ride covers a distance of approximately 100 miles and offers a mix of picturesque scenery, charming towns, and exhilarating riding experience. To help you plan the perfect trip, I've listed some key details about this amazing route.
If you want to experience the region's full beauty, it's best to plan your visit from late spring to early fall. New Hampshire's foliage is regarded as some of the most vibrant in the country, making a ride during this time even more spectacular.
The entire loop covers around 100 miles and takes about 4-5 hours to complete, including stops for sightseeing and breaks. Ensure you plan your route and time accordingly to get the most out of your trip.
Places to Stop:
Peterborough: Known for its pristine beauty, Peterborough is a great place for shopping, dining, and admiring the historic architecture. Don't forget to stop by the Mariposa Museum and World Culture Center!
Keene: This bustling city offers a lively downtown area with great shopping, restaurants, and the beautiful Keene State College campus. The Keene Art Walk is also a must-see, running from June to September.
Harrisville: One of the best-preserved mill towns in New Hampshire, Harrisville has a collection of brick and granite buildings that are listed on the National Register of Historic Places.
Riders can expect a moderate level of difficulty throughout the Monadnock Region motorcycle ride. The roads wind through picturesque landscapes, providing thrilling curves and amazing scenery.
Other Information:
Ensure you have a full tank of gas before starting your journey, as gas stations are few and far between in this area.
Be on the lookout for wildlife crossing the roads, especially in forested areas.
The ride passes by several state parks and recreational areas, where you can stop for a picnic, take photos, or just enjoy nature.
5. White Mountain National Forest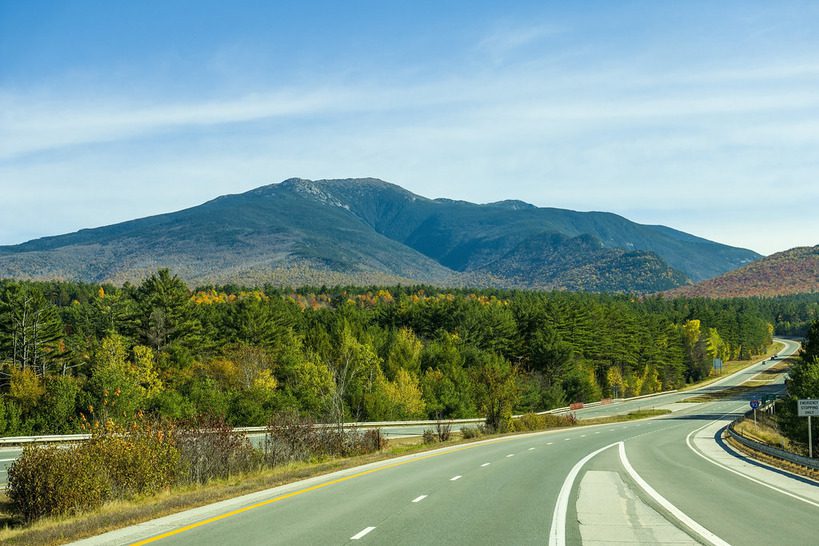 This ride offers incredible views, fantastic turns, and a wonderful collection of pit stops. Here's why it's a must-ride for motorcyclists visiting the Granite State.
The ideal time to embark on this stunning ride is late spring through fall. In these months, the weather is typically the fairest and the scenery is exceptional. However, it's crucial to keep an eye on the weather forecast, as mountain weather can change quickly.
The White Mountain National Forest Loop is roughly 100 miles (161 km) long. Depending on the number of stops and photo opportunities you take, the ride should take approximately 3-4 hours to complete.
Some iconic places to visit during the ride include:
Kancamagus Highway: Known for its scenic beauty and abundant wildlife, it's a popular spot among leaf peepers in the fall
Franconia Notch State Park: Home to the Flume Gorge and Cannon Mountain Aerial Tramway, it boasts ample natural beauty
Mount Washington Auto Road: It offers the opportunity to ascend the highest peak in the Northeast, with amazing views along the way
This ride is considered moderate in terms of difficulty. With some twisty sections and mountainous terrain, I'd highly recommend being well-versed in riding on curves and hills. Nonetheless, with a bit of caution, it's possible to enjoy the ride even with limited experience.
It's worth noting that the famous Kancamagus Highway is considered one of the most scenic highways in New England. Although it has no gas stations, it offers breathtaking views, making it a popular destination for both motorists and motorcyclists alike.
6. the Mount Washington Auto Road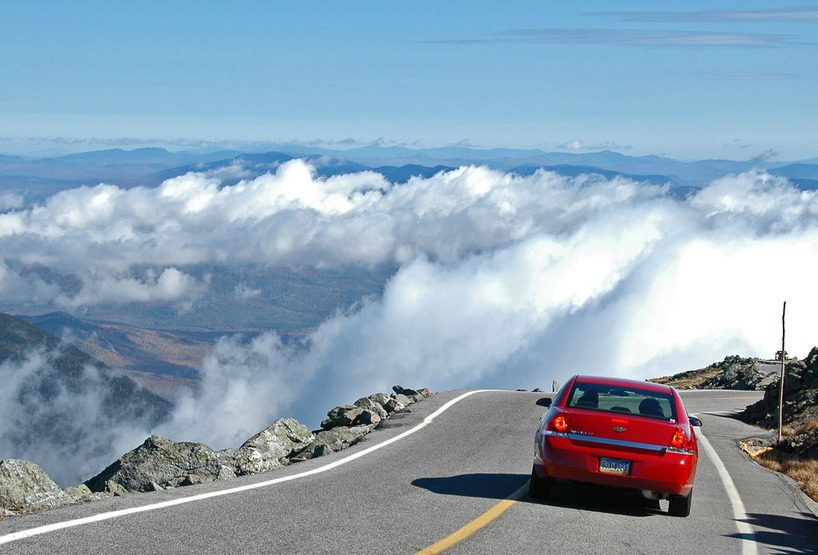 One of my favorite rides in New Hampshire is the Mount Washington Auto Road. It's known for its stunning views, exciting twists and turns, and challenging elevation changes. For any motorcycling enthusiast, this road is a must-ride.
The best riding season on the Mount Washington Auto Road typically runs from June to October. Keep in mind that during the peak summer months, it can get quite crowded. So, I recommend choosing a weekday or early morning for your ride to enjoy a less congested experience.
This 7.6-mile-long road takes around 30 minutes to complete one way, which means you'll spend about an hour on the round trip. However, you might want to plan for additional time to stop, take pictures, and marvel at the incredible views.
Places to Stop:
Glen House: Located at the base of the road, it's a great spot to rest, grab some food, and refuel before starting your ride.
Halfway House: A scenic pull-off area found halfway up the road, perfect for taking a break and snapping pictures of the views.
Summit House: Reach the top and enjoy the panoramic views, visit the observatory, and explore the historic Tip-Top House.
The Mount Washington Auto Road is rated as moderately challenging for motorcyclists due to its steep inclines, tight turns, and changing weather conditions. Riders should be prepared for rapidly changing weather, including strong winds, sudden fog, and cooler temperatures as they ascend the mountain.
Other Information:
| Altitude | Highest Wind Gust | Reduced Visibility |
| --- | --- | --- |
| 6,288 feet | 231 mph (1938) | 60% Average |
Safety is essential when riding on this road. Be cautious and use appropriate gear to be prepared for unexpected situations.
You'll encounter a toll fee of around $17 for motorcyclists. It's a small price to pay for an unforgettable ride.
7. Castle in the Clouds Route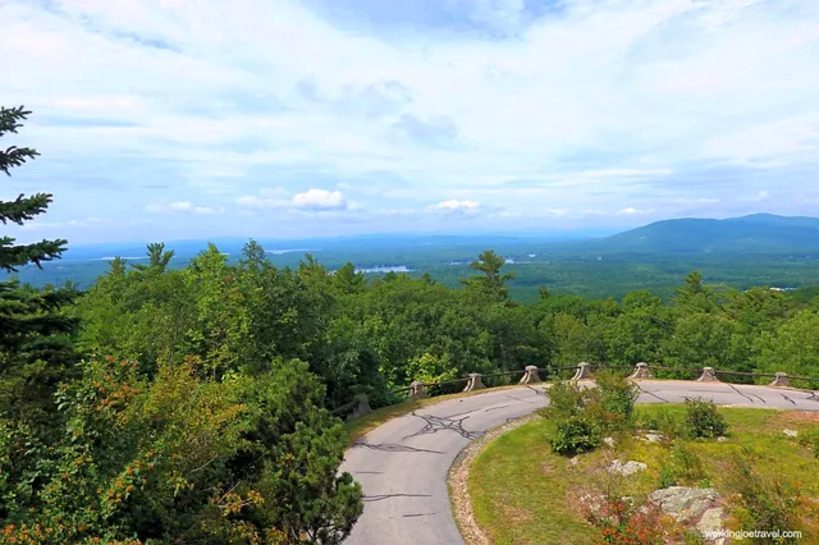 I've always been fascinated by the picturesque beauty of the motorcycle rides is the Castle in the Clouds Route. This breathtaking route offers stunning views, curves, and historical landmarks, making it an unforgettable experience for every motorcyclist.
The ideal time to ride this enchanting route is during the late spring, summer, or early fall. The weather during these months is typically mild and pleasant, allowing for comfortable riding conditions.
The Castle in the Clouds Route covers approximately 100 miles and typically takes about 2-3 hours to complete, depending on riding speed and stops along the way.
Some must-see stops along this majestic route include:
Castle in the Clouds: a historic mansion with a fascinating history and stunning views of the surrounding lakes and mountains.
Moultonborough: a picturesque small town with quaint shops, eateries, and waterfront views.
The Kancamagus Highway: a famous stretch of road with incredible scenery and several scenic overlooks.
Riders of all experience levels can enjoy the Castle in the Clouds Route. It offers a mix of twisty mountain roads and milder, scenic stretches, providing a variety of challenges and enjoyable riding experiences.
When exploring this beautiful route, be sure to keep these tips in mind:
Plan your ride to avoid rush hour traffic, as some of the roads may become congested.
Don't forget to snap some pictures at the various overlooks and popular spots along the way. The scenery is truly breathtaking!
Gas stations and restrooms are available throughout the route, but be prepared for some stretches where they may be a bit sparse.
Always respect posted speed limits and ride with caution, as some sections feature tight curves and steep grades.
8. The Moose Alley Experience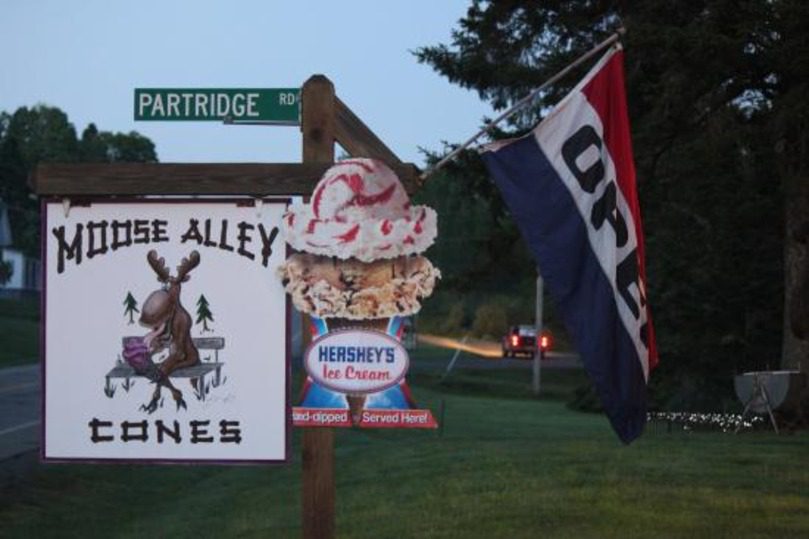 One of the most iconic motorcycle rides in New Hampshire has to be the Moose Alley. From its winding roads and picturesque scenery to the possibility of spotting wildlife, the Moose Alley experience is a must-try for any motorcycle enthusiast.
The ideal time for tackling this ride is during late spring through early fall. During these months, you'll enjoy pleasant temperatures and lush green foliage. It's best to avoid riding in the winter, as Moose Alley is known for its unpredictable weather that can make for dangerous conditions.
Moose Alley stretches for around 120 miles, taking riders alongside US Route 3 and through multiple small towns. Expect the trip to take approximately 3-4 hours to complete, depending on how frequently you stop.
There are several notable places where you should consider making a pit stop:
Pittsburg: This charming town, located at the northernmost point of Moose Alley, is the perfect location to grab a bite to eat and refuel your motorcycle.
The Connecticut Lakes: Stop and take in the stunning scenery of these pristine glacial lakes. They're excellent locations for a picnic or a relaxing break.
Coleman State Park: Stretch your legs and explore the beautiful surroundings of this state park, which offers great spots for photography or even a short hike.
As an experienced rider, I'd say the Moose Alley route is moderately challenging. Its winding roads, occasional rough patches, and occasional wildlife encounters call for attentive and skilled riding. However, don't be intimidated if you're less experienced – just ride cautiously and at a pace you're comfortable with.
A few more details to keep in mind for your Moose Alley experience:
Keep an eye out for moose, deer, and other wildlife along the way to avoid accidents. Be especially cautious during dusk and dawn when these animals are more active.
Cell phone coverage can be spotty or non-existent in some parts of the route. Make sure to have a back-up plan for communication or emergencies.
As mentioned earlier, weather can be unpredictable, so pack rain gear and layered clothing to ensure a comfortable ride.
9. The Lake Winnipesaukee Scenic Ride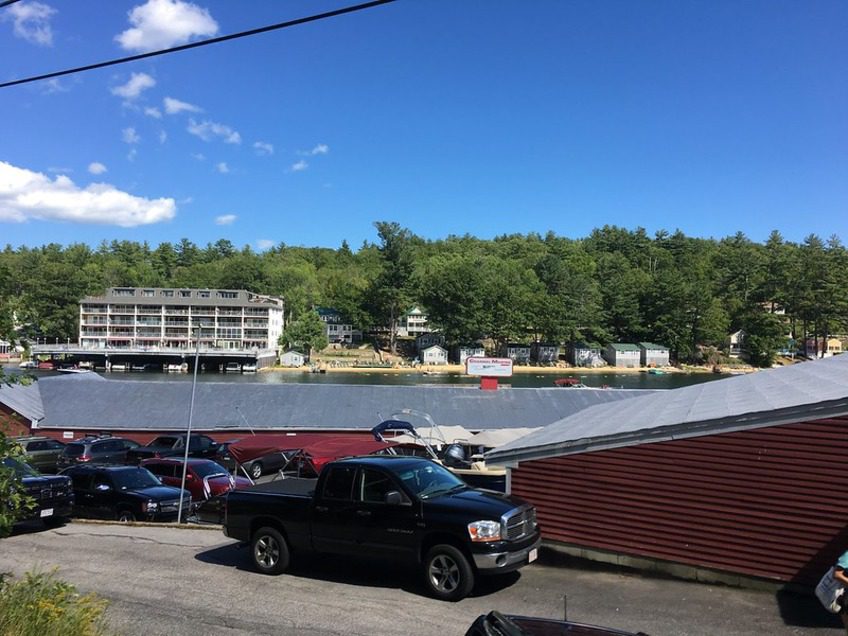 This picturesque loop offers riders unspoiled views of New Hampshire's largest lake, charming towns, and untouched wilderness.
While this region boasts breathtaking views year-round, I'd recommend hitting the road between late spring and early fall (May to October). The foliage is lush and the roads are generally clear from both snow and tourists. You'll enjoy comfortable temperatures ideal for motorcycle riding.
Distance and Time to Travel:
| City | Distance (miles) | Time (hours) |
| --- | --- | --- |
| Meredith | 18 | 1.2 |
| Center Harbor | 15 | 1.0 |
| Wolfeboro | 24 | 1.6 |
| Alton | 14 | 0.9 |
| Laconia | 18 | 1.4 |
| Total | 89 | 6.1 |
It takes roughly 6 hours to complete the entire 89-mile loop around Lake Winnipesaukee. It's an ideal day trip, allowing time to explore the picturesque towns and attractions along the way.
Places to Stop:
Meredith: As you begin your ride from Meredith, stop and enjoy the shops, restaurants, and galleries in this charming town.
Center Harbor: The perfect spot for a picnic lunch with views of the lake.
Wolfeboro: The oldest summer resort in America, featuring waterfront parks, shopping, and dining.
Alton: Visit Mount Major for some breathtaking panoramas of the surrounding area, and rest at Alton Bay for a well-earned break.
Laconia: End your journey by exploring downtown Laconia, which boasts shops, eateries, and attractions including the Belknap Mill and Opechee Park.
This ride has a relatively low level of difficulty, as the roads are well-maintained and there are few sharp turns or steep inclines. While this means riders of all skill levels can enjoy the loop, you should still remain vigilant and drive safely.
Other Information:
Fuel stops are available in each town along the route.
Lodging options are plentiful, especially in Meredith, Wolfeboro, and Laconia. If you're planning an overnight stay, consider booking in advance as the area is popular during peak seasons.
Road closures might occur during winter months due to snow or ice accumulation, so plan accordingly.
10. The Connecticut River Loop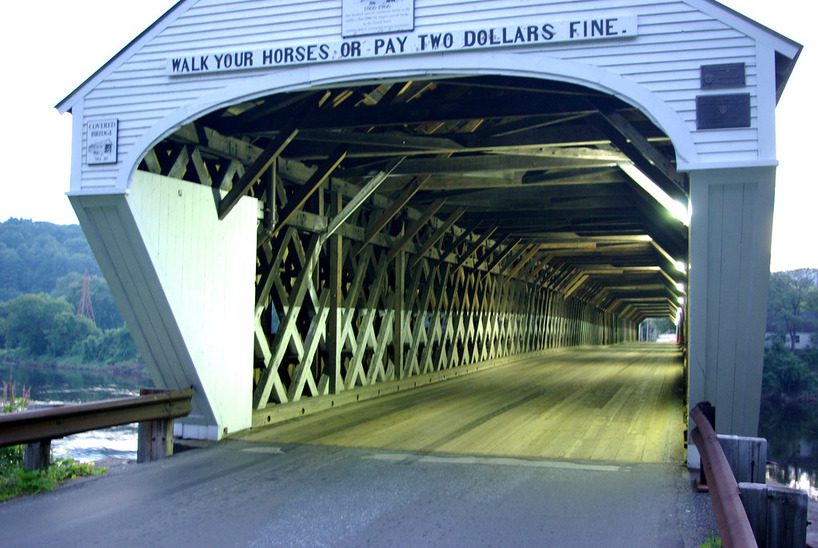 Few motorcycle routes can rival the natural beauty and thrilling experience of the Connecticut River Loop in New Hampshire. At approximately 150 miles around, this scenic route features a mix of country roads, historic villages, and fun-to-ride curves, making it a premier destination for motorcycling enthusiasts of all levels.
The ideal time for enjoying the ride is between late May and early October when the weather is warm, and the foliage is in full splendor. During the fall months, you'll be amazed by the vibrant colors of the changing leaves, creating a perfect backdrop for your adventure.
The loop covers a distance of around 150 miles and takes roughly 3 to 4 hours to complete, depending on your speed and how many stops you make along the way.
As you navigate the loop, you'll discover a host of attractions worth stopping for, such as:
Saint-Gaudens National Historical Park: Explore the creative studio and home of one of America's most celebrated sculptors.
Dartmouth College: Take a walking tour of this prestigious Ivy League institution in the heart of Hanover, NH.
Windsor-Cornish Covered Bridge: Appreciate the craftsmanship of this historic wooden bridge, the longest two-span covered bridge in North America.
Harpers Falls: Take a break with a scenic view of this beautiful waterfall located in Walpole, NH.
The Connecticut River Loop is suitable for riders of all skill levels, with its sweeping curves, gentle hills, and a mix of straightaways. You can navigate the route at an easy pace and still enjoy every twist and turn that this picturesque ride offers.
While riding, be sure to keep an eye out for wildlife crossings and always obey posted speed limits. In New Hampshire, helmet use is not required for riders aged 18 and older; however, it's strongly recommended for your safety, even on leisurely rides like the Connecticut River Loop.
FAQs
What are some of the best motorcycle rides in New Hampshire?
Some Of The Best Rides Include Kancamagus Highway, Mount Washington Auto Road, New Hampshire 1A, Massachusetts 119, And New Hampshire Route 123.
What Can I Expect When Riding The Mount Washington Auto Road?
The Mount Washington Auto Road Is A Challenging And Thrilling Ride That Takes You To The Summit Of Mount Washington, The Highest Peak In The Northeastern United States.
Is There A Route That Showcases The Beautiful Coastline Of New Hampshire?
Yes, New Hampshire 1A, Also Known As The Seacoast Highway, Offers A Picturesque Ride Along The State's Atlantic Coastline.
What Is The Kancamagus Highway Known For?
The Kancamagus Highway, Also Known As The Kanc, Is A Scenic 35-Mile Long Route That Offers Stunning Views Of The White Mountain National Forest.
Are There Any Scenic Routes In Southern New Hampshire?
Yes, One Such Route Is New Hampshire Route 123, Which Takes You Through Charming Small Towns, Rolling Hills, And Beautiful Countryside Landscapes.
Conclusion: New Hampshire's Finest Motorcycle Rides
Each ride in New Hampshire offers unique experiences, from the breathtaking beauty of the White Mountains to the historic charm of coastal towns. Here are some key aspects to consider for each of these thrilling routes.
New Hampshire's motorcycle riding season typically spans from April to October. The ideal time for a trip would be during the summer and fall months when the weather is warm, and the foliage offers stunning views. Keep in mind, though, some routes may have seasonal closures or restrictions.
Each route will deliver unique attractions and picturesque stops. These rides range from leisurely and beginner-friendly to more challenging routes that require experience and caution. For those who prefer an easygoing adventure, the Coastal Route 1A or Lake Winnipesaukee Loop are perfect choices. Riders seeking a challenge should consider tackling the Mount Washington Auto Road, but remember to practice safe riding and check the weather conditions before embarking.
Some additional tips for motorcycle enthusiasts venturing onto these exciting New Hampshire routes:
Watch for wildlife, as some areas have a higher likelihood of encounters with animals such as moose and deer.
Always check for local events, as some may affect routes, closures, or traffic conditions.
Prepare for sudden weather changes, especially on high elevation routes like Mount Washington Auto Road.
In summary, New Hampshire's finest motorcycle rides offer a bit of everything, from serene coastlines to breathtaking mountain vistas and charming small towns. So pick your perfect route, plan your trip, and gear up for an unforgettable adventure in The Granite State.
Motorcycle Rides in the US by States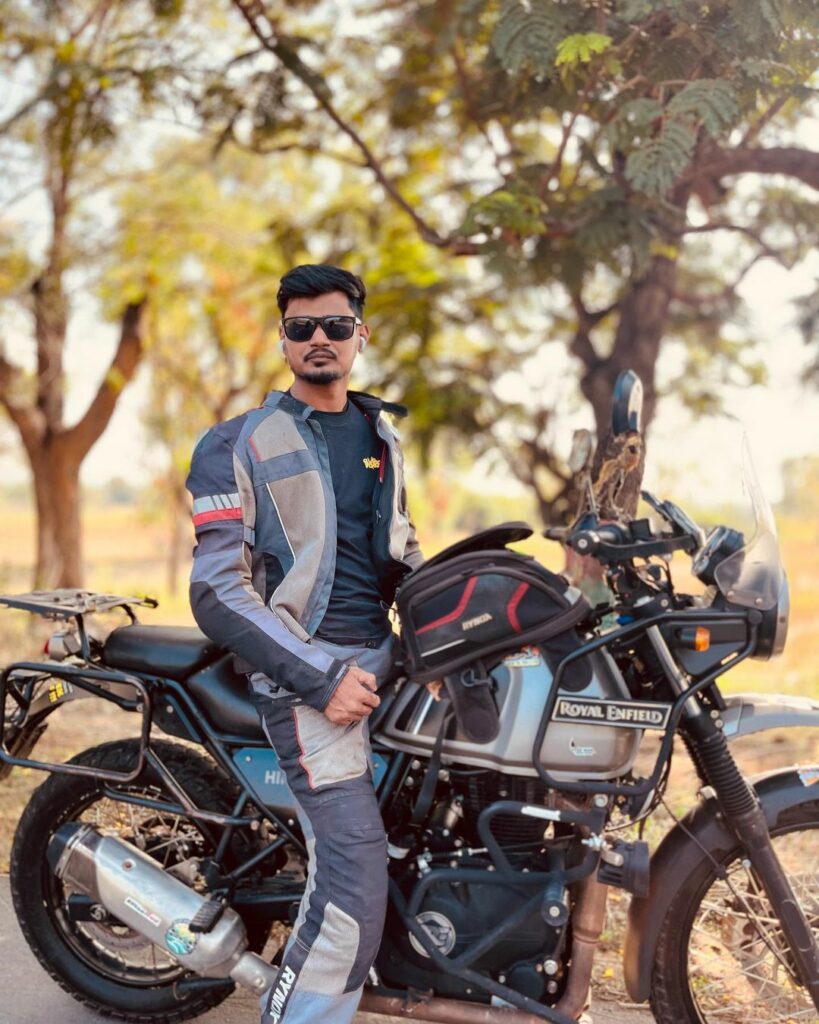 Vishwanath Mathpati
I am Vishwanath Mathpati, a full-time Blogger and Motorcyclist from Bidar, Karnataka. I love writing about my Motorcycles Stories and Riding Gears on this blog.
Know More About Me.
---
If you liked this article, then please subscribe to our YouTube Channel for more Bike Videos. You can also find us on Instagram, Twitter and Facebook.
Disclosure: As an Amazon Associate, I earn from qualifying purchases. Read more about Amazon Affiliate Disclaimer.