Top 8 Best Motorcycle Rides in Idaho
Idaho has some of the most stunning routes a rider could ask for. From the breathtaking mountain passes to the winding riverside roads, this magnificent state offers a perfect mix of thrill and scenery. It's no wonder so many riders consider the Gem State a must-visit destination.
Bordering Idaho, Oregon is another treasure trove of rides like the Cascade Lakes Highway, renowned for its awe-inspiring volcanic landscapes. Neighboring Montana is known for the Beartooth Highway, which gives riders a taste of the high Rockies. To the south, the expansive landscapes of Nevada feature stunning rides like the Valley of Fire loop. And let's not forget Wyoming to the east, where the iconic Yellowstone National Park provides unforgettable rides. From Idaho, a ride in any direction is a gateway to a remarkable motorcycle journey.
Exploring the top 8 best motorcycle rides in Idaho allows you to embrace the diverse terrain and marvel at the impressive assortment of picture-perfect landscapes. Trust me, as a seasoned motorcyclist, you'll be blown away by the sheer beauty and serenity that Idaho's backcountry has to offer.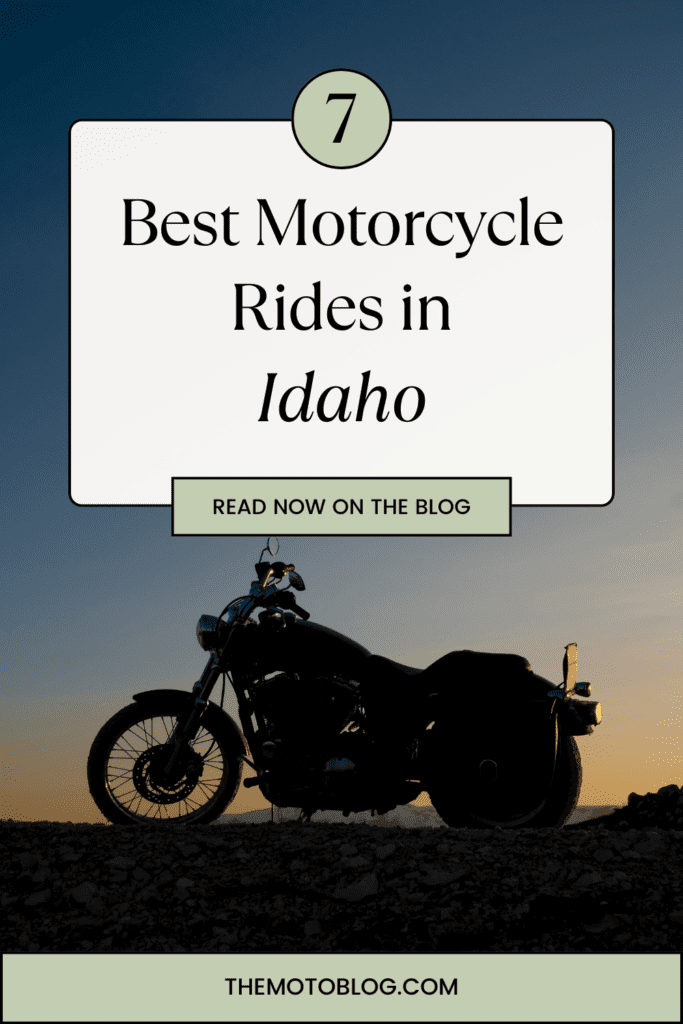 1. Peak to Peak Highway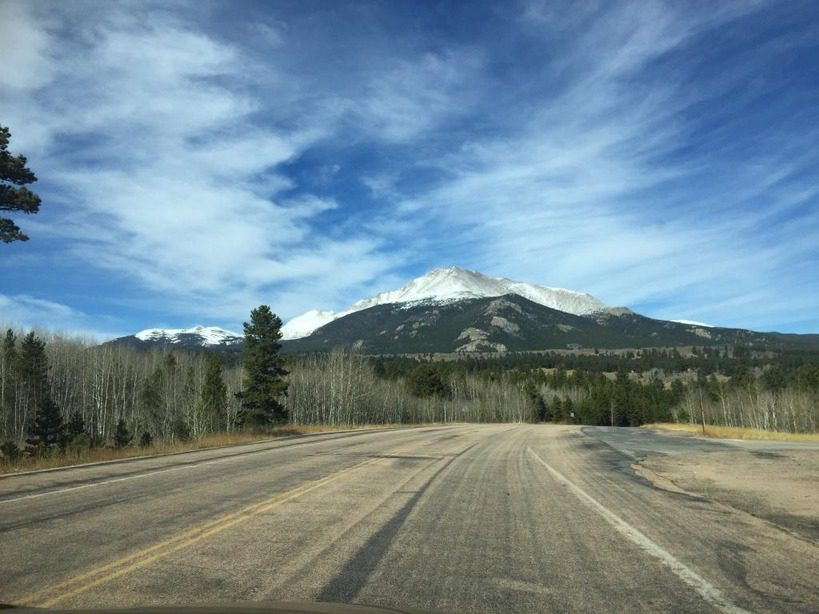 Peak to Peak Highway scenic route takes you through some of Idaho's most stunning landscapes, featuring picturesque valleys, rugged mountains, and lush forests.
Best Time to Visit: Spring and fall are ideal for this ride, as the changing colors of the foliage create a captivating backdrop for your journey. However, it's essential to be cautious of potential weather-related hazards like slick roads or sudden storms.
Distance with Time to Travel: The entire Peak to Peak Highway spans approximately 130 miles and can take around 3 to 4 hours to complete, depending on the number of stops you make along the way.
Places to Stop:
Redfish Lake: A splendid spot to enjoy the crystal-clear waters and take in the serene ambience.
Stanley: A charming mountain town with friendly locals and delicious food options.
Kirkham Hot Springs: A must-visit location for a relaxing dip in the naturally heated pools.
Level of Difficulty: This ride is suitable for most riders, though some sections can be a bit challenging for beginners. Be prepared for winding roads, sudden elevation changes, and tight curves.
Other Information:
Be cautious of wildlife, especially deer and elk, who may suddenly appear on the road. Stay alert and keep your speed in check.
Gas stations may be few and far between along this route, so plan your fuel stops accordingly.
Due to the elevation, frost and snow can linger on shaded sections of the road even in late spring or early fall. Keep an eye out for potential icy patches.
2. Selkirk Loop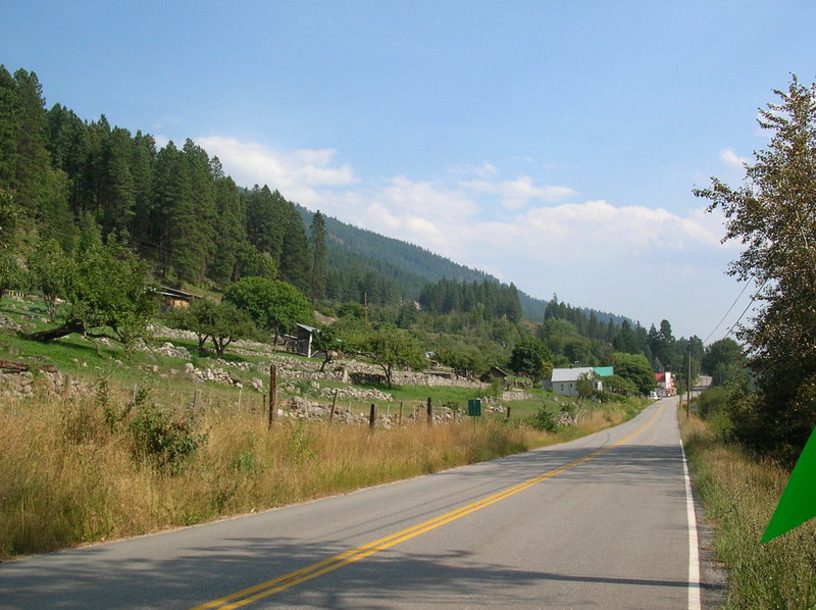 As one of Idaho's hidden gems, the Selkirk Loop offers a stunning motorcycle ride through some scenic landscapes like mountain vistas, lush forests, and pristine lakes. It's a must-ride for anyone looking to explore Idaho on two wheels.
Best Time to Visit : The ideal time to tackle the Selkirk Loop is between May and October, when the weather is enjoyable and the roads are clear of snow and ice. During this period, you'll also have the benefit of longer daylight hours, allowing for ample riding time.
Distance and Time to Travel : The Selkirk Loop covers around 280 miles and typically takes riders about 6-8 hours to complete, depending on the number of stops and your riding pace. It's worth taking your time to really soak in the scenery and enjoy the small towns along the way.
There are several worthwhile stops on your ride around the Selkirk Loop:
Sandpoint: This charming lakeside town offers plenty of amenities, as well as the beautiful City Beach Park.
Bonners Ferry: Stop by this historic town to explore its antique shops, cafes, and stunning views of the Kootenai River.
Moyie Springs: Cross the impressive Moyie River Canyon Bridge and take in the incredible canyon views.
Priest Lake: Relax and soak up the scenery of this pristine mountain lake, perfect for a picnic or quick swim.
The Selkirk Loop is a moderately easy ride, with a few tight turns and elevation changes. You'll need to be cautious of wildlife, especially in more remote areas around Priest Lake. Overall, I'd classify it as a ride that's suitable for riders of all experience levels.
While riding the Selkirk Loop, remember to always practice safe riding and follow the local speed limits. There may be areas with limited cell phone reception, so it's a good idea to carry a map or GPS device.
3. Sawtooth Scenic Byway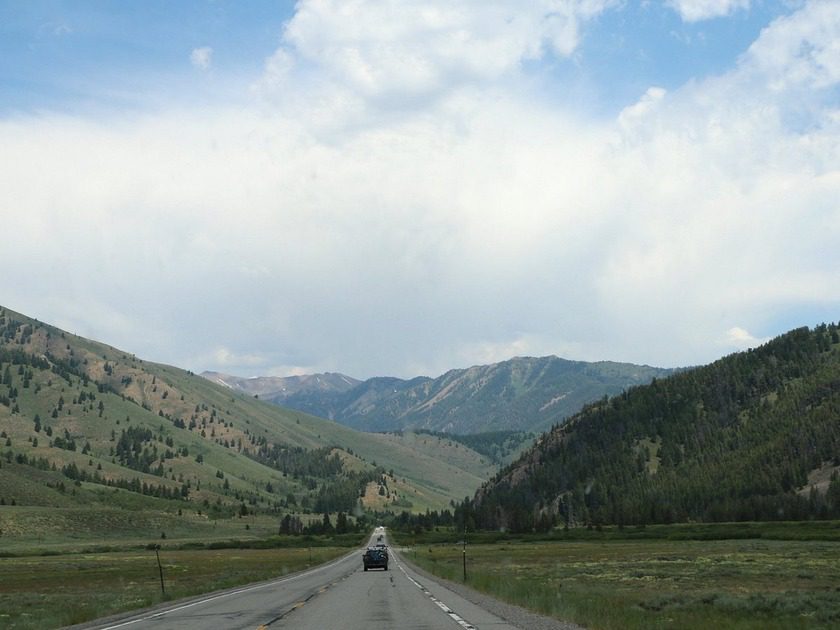 One of the most celebrated motorcycle routes in Idaho is the Sawtooth Scenic Byway. This picturesque journey offers breathtaking views of sparkling rivers, dense forests, and majestic mountain peaks.
Best Time to Visit : The ideal time for this excursion is from May to October, when the roads are cleared of snow and the weather is comfortable for riding. Keep in mind that early spring and late fall may still have unpredictable weather, so always check conditions before heading out.
Distance and Time to Travel : The Sawtooth Scenic Byway spans approximately 115 miles (185 km) from Shoshone to Stanley. It's wise to allocate at least 3 hours for the trip, but I'd recommend a whole day in order to stop and explore the various points of interest along the way.
There are several must-visit locations along this scenic ride. Be sure to take advantage of these opportunities to soak in the remarkable scenery:
Galena Summit Overlook: Marvel at a panoramic view of the Sawtooth Mountains from an altitude of over 8,700 feet.
Redfish Lake: Enjoy hiking, swimming, or simply relax beside the pristine waters of this beautiful lake.
Sawtooth National Recreation Area Visitor Center: Get valuable information on the area, view exhibits, and learn about the local wildlife.
Sawtooth Scenic Byway is a moderately challenging route. While experienced riders will find it enjoyable, it's still manageable for less experienced motorcyclists. The route mainly consists of well-maintained paved roads, with occasional twists and turns that require careful navigation.
Other Information
Fuel up before you leave Shoshone, as gas stations are scarce along the route.
Lodging options are available in Stanley, as well as campsites in the Sawtooth National Recreation Area for those who prefer an outdoor adventure.
If you're planning to fish in the area, remember that a valid Idaho fishing license is required.
4. Payette River Scenic Byway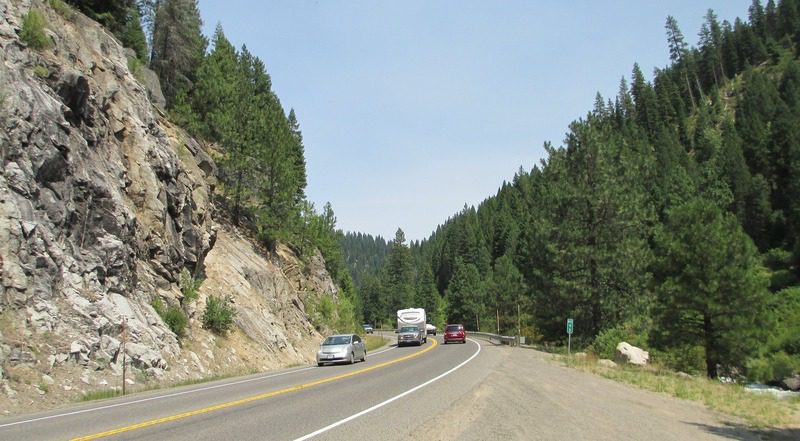 Idaho's Payette River Scenic Byway, also known as Highway 55, is a 112-mile stretch of roadway that offers motorcyclists an exhilarating ride through picturesque landscapes. The byway meanders along the Payette River, offering incredible views of the tranquil water set against the stunning backdrop of lush forests and majestic mountains. Here's what I've found to be the highlights and best times to plan your motorcycle ride on this scenic route.
Best Time to Visit : The most ideal time to traverse the Payette River Scenic Byway is from late spring to early fall. During these months, the weather is comfortably warm and dry, making for ideal motorcycle riding conditions. Additionally, the lush foliage adds a vibrant touch to the already stunning landscapes.
Distance with Time to Travel : The Payette River Scenic Byway covers a distance of approximately 112 miles and can be completed in around 2 to 2.5 hours, depending on your speed and the number of stops you make along the way.
There are a few noteworthy spots to pause and take in the views on this scenic route:
Payette River Whitewater Park: A great spot to watch kayakers and surfers ride the rapids.
Banks Cafe: Enjoy a delicious meal with a fantastic view of the river.
Cascade Lake: Take a break and enjoy the picturesque scenery of this serene mountain lake.
Garden Valley: Stretch your legs and explore this lovely small town.
The Payette River Scenic Byway offers a moderate level of difficulty, making it suitable for motorcycle riders with at least some experience under their belts. The road winds through mountainous terrain, featuring a mix of sweeping curves and tighter turns, so you'll want to be comfortable with handling these conditions.
Here are a few additional tidbits of information you might find helpful before embarking on your journey:
Be prepared to share the road with heavy recreational vehicle traffic during peak seasons.
Consider packing extra clothes for varying temperatures, as the elevation can change quite a bit throughout the ride.
Keep an eye out for wildlife, especially deer, that often wander near the roadside.
5. City of Rocks Backcountry Byway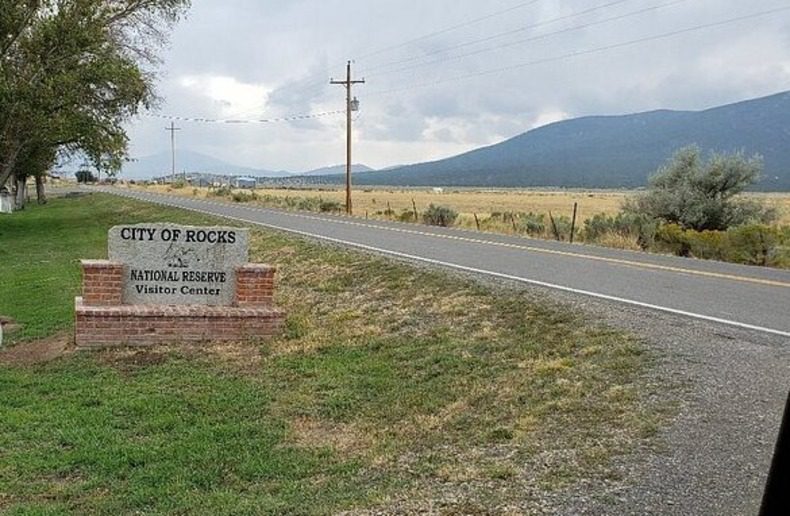 City of Rocks Backcountry Byway in Idaho is a spectacular journey that every motorcycle enthusiast should experience. As we venture deeper into this picturesque landscape, we encounter an array of unique rock formations, beautiful meadows, and breathtaking views. The trip consists of 49 miles of pure riding pleasure all the way from Almo to Oakley.
Best Time to Visit: The ideal time to take a ride on the City of Rocks Backcountry Byway is from late spring to early fall, as the weather tends to be more cooperative during this period. This wide time range allows plenty of opportunities to plan the perfect trip.
Distance with Time to Travel: The entire route stretches over 49 miles and takes roughly 2-3 hours to complete, depending on the number of stops you make along the way. There's a lot to see, so it's highly advisable to allocate time for exploration.
Places to Stop:
City of Rocks National Reserve: This geological wonder is a must-see, featuring impressive granite structures that rise high above the desert floor. You'll want to spend some time wandering through these formations and taking in the stunning vistas.
Circle Creek Overlook: This scenic lookout offers panoramic views of the surrounding countryside and is a prime spot for memorable photos.
Almo Creek Outpost: Take a break here for a refreshing drink, a bite to eat, or to grab some souvenirs.
City of Rocks Backcountry Byway is considered a moderate ride, as the road features both paved and gravel sections, along with a few twists and turns. Although it's not an overly challenging route, riders should remain vigilant, especially on the gravel sections which might be slippery.
Other Information:
The byway can be accessed at its southern end by taking State Highway 77 from Interstate 84.
Facilities like restrooms, drinking water, and campsites are available within the City of Rocks National Reserve.
Ensure your motorcycle is in good condition, and bring along any necessary tools or spare parts, as there are no services available along most of the route.
6. Bear Lake-Oxford Loop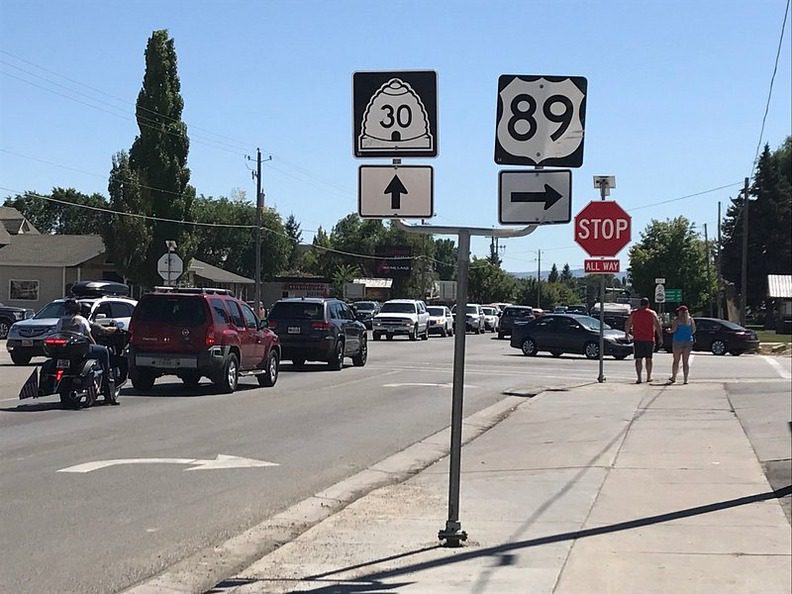 Bear Lake-Oxford Loop is an undisputedly scenic motorcycle route in Idaho. This ride is a real treat for bikers who love picturesque landscapes and thrilling twists and turns.
Best Time to Visit : The ideal time to conquer the Bear Lake-Oxford Loop is between late spring and early fall. It's during these months that you'll have the best chance to experience pleasant weather and ideal road conditions.
Distance with Time to Travel : The Bear Lake-Oxford Loop stretches for approximately 90 miles and takes about 2 to 3 hours to complete. This roughly translates to a half-day ride, leaving you with enough time to stop and enjoy the sights along the way.
Some popular stops on this route include:
Bear Lake State Park: Enjoy the crystal clear water and sandy beaches, a perfect place for a break.
Minnetonka Cave: Stop for a guided tour of this fascinating limestone cave system.
Oxford Reservoir: A picturesque spot to relax and take in the beautiful surroundings.
This motorcycle ride comes with a moderate level of difficulty. While some portions of the loop consist of gentle rolling hills, be prepared for sharp turns and switchbacks at higher elevations. It's an excellent route for intermediate and experienced riders seeking a challenge.
Here are a few extra tidbits to keep in mind when planning your ride:
Don't forget to fill up on gas before starting the loop, as there are limited fuel stations along the route.
Always pack some essential gear like a rain jacket, sunscreen, and extra layers to keep you comfortable throughout the ride.
Be sure to check road conditions before heading out – unexpected closures or rough patches could impact your travel time.
7. Mesa Falls Scenic Byway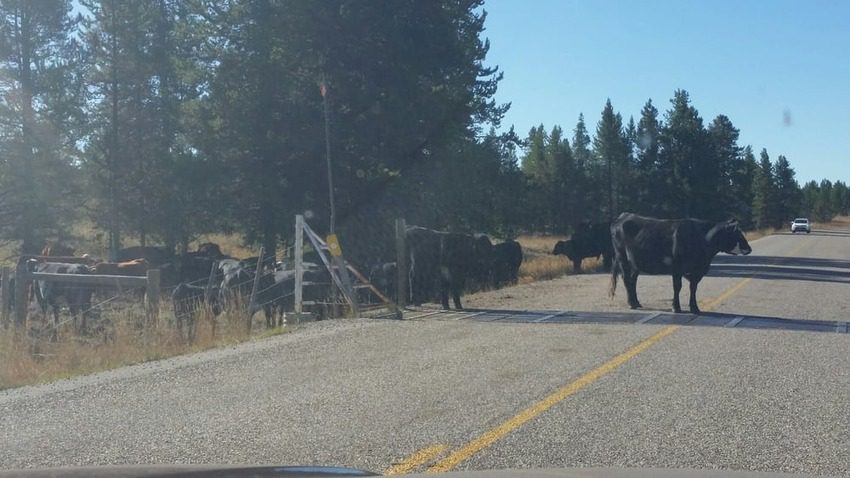 Mesa Falls Scenic Byway is definitely one of the most picturesque motorcycle rides in Idaho, offering a stunning landscape and thrilling experience. When planning your ride, there are a few key points to consider.
Best Time to Visit: The ideal time to explore this outstanding route is from late spring through early fall. This period ensures that you'll dodge any potential road closures due to snow or ice, providing a safer and more enjoyable ride.
Distance with Time to Travel: Mesa Falls Scenic Byway stretches approximately 26 miles (42 kilometers) and typically takes around an hour to enjoy at a leisurely pace.
Along this captivating route, you won't want to miss a few notable stops. Be sure to check out:
Upper Mesa Falls: Witness the majesty of a 114-foot (35-meter) waterfall, complete with picturesque viewpoints and picnic spots.
Lower Mesa Falls: Another stunning waterfall, plunging 65 feet (20 meters) into the canyon below.
Big Falls Inn: A historic building that now serves as a visitor center and offers informative displays about the area's natural history.
Mesa Falls Scenic Byway is known for having gentle curves and wide lanes, making it an enjoyable ride for motorcycle enthusiasts of all skill levels. Additionally, the route is well-maintained to ensure your safety and comfort throughout the journey.
As you plan your adventure, it's essential to keep these tips in mind:
Begin your journey in Ashton, Idaho by following State Highway 47 (also known as the Mesa Falls Scenic Byway) eastward.
Continue along the byway and soak in breathtaking scenery before reaching the junction of Forest Road 294.
Traveling on Forest Road 294 will lead you to both Upper and Lower Mesa Falls, where you can pull off and revel in the beauty of these waterfalls.
Complete your journey by heading back to Ashton or continuing onward to explore Island Park for even more stunning landscapes.
8. Teton Scenic Byway

I'm always impressed by the stunning landscape of the Teton Scenic Byway. This route offers an incredible journey through Idaho's picturesque countryside, showcasing the beauty of the surrounding mountains and valleys.
Best Time to Visit ; The best time to explore the Teton Scenic Byway is between late spring and early fall, when the weather is generally pleasant and the roads are clear of snow. During this time, you can fully enjoy the magnificent colors and scenery that this route has to offer.
Distance and Time to Travel : The Teton Scenic Byway stretches for about 70 miles, running along US Highway 26 and passing through Driggs, Victor, and Swan Valley. Depending on how often and how long you choose to stop, the entire trip can take anywhere from 1.5 to 2.5 hours to complete.
Along the Teton Scenic Byway, there are several noteworthy stops you might want to include in your itinerary:
Teton Valley: This lush valley nestled between the Teton Range and Big Hole Mountains offers a picturesque landscape to explore.
Grand Targhee Resort: Located in Driggs, this resort provides year-round outdoor activities, including mountain biking, skiing, and snowboarding.
Teton River: Running through the valley, this beautiful river is ideal for fly-fishing enthusiasts.
Palisades Reservoir: A stunning body of water nestled between the Snake River Range and Caribou Mountains, perfect for boating, fishing, and picnicking.
The Teton Scenic Byway is considered an easy ride, with well-maintained roads and gentle curves. This makes it accessible to riders of all experience levels. However, be mindful of wildlife crossings and potential road hazards, especially during wet or icy conditions.
Other Information
Before hitting the road, it's a good idea to check the weather forecasts and road conditions, as the Teton Scenic Byway can be affected by snow and ice during colder months.
Make sure to bring adequate gear and sunscreen, as the high elevation can make for cooler temperatures and intense sun exposure.
Idaho's Teton Scenic Byway shares some of its route with the popular Wyoming Teton Scenic Route. Riders can easily continue onto the Wyoming route to explore the eastern side of Grand Teton National Park.
FAQs
Are there any scenic byways in Idaho perfect for motorcycle riding?
Yes, Idaho Has Several Scenic Byways Ideal For Motorcycle Riding, Such As Lake Coeur D'Alene Scenic Byway, Northwest Passage Scenic Byway, And Hells Canyon Scenic Byway.
Are there any guided motorcycle tours available in Idaho?
Yes, Several Guided Motorcycle Tours Are Available In Idaho, Such As The Idaho Grand Loop, which is an 8-Day, 2,549-Mile Tour Starting And Ending In Salt Lake City, Utah.
Are there any resources available for riders to find more information on Idaho's best motorcycle rides?
Websites Like Great Motorcycle Roads (greatmotorcycleroads.com), Viking Bags Blog (vikingbags.com), Best Biking Roads (bestbikingroads.com), and Idaho Road Condition Updates at 511.Idaho.Gov Provide Lists, Descriptions, and Updates On the Best Motorcycle Rides in Idaho.
Can motorcycle riders expect different terrain types while exploring these top rides in Idaho?
Yes, Riders Will Experience Various Terrain Types On These Routes, Including Tight Turns, Sweeping Curves, Stunning River Views, And Mountainous Landscapes, Offering A Diverse And Thrilling Riding Experience In Idaho.
Is it possible to create custom routes and share experiences for these motorcycle rides in Idaho?
Yes, Riders Can Create Custom Routes, Ride, And Share Their Experiences By Using Websites And Online Communities Dedicated To Motorcycle Riding In Idaho And The Pacific Northwest.
Wrapping Up Your Idaho Adventure
After exploring the top 8 motorcycle rides in Idaho, it's essential to plan your trip efficiently for an unforgettable experience. Consider the best time to visit, distance with time to travel, places to stop, level of difficulty, and other essential information.
The ideal time for motorcycle rides in Idaho is usually from late May to early October. During this period, temperatures remain moderate, and the roads are clear of snow and ice.
Late Spring: May – June
Summer: July – August
Early Fall: September – October
Motorcycle rides in Idaho cater to a range of skill levels, from beginner to expert, offering something for everyone. Mountain roads tend to be more challenging, while coastal routes often provide a smoother, more relaxed ride. However, always prioritize safety and stay within your abilities.
Here's some other essential information to keep in mind when planning your Idaho motorcycle adventure:
Ensure your bike is in good working order before setting off
Idaho weather can be unpredictable, so pack for varying conditions
Check the Idaho Department of Transportation website for road conditions and closures
Familiarize yourself with Idaho traffic laws and motorcycle regulations
Incorporating these factors into your trip planning ensures a seamless and enjoyable adventure through the beautiful landscapes of Idaho. With so many scenic routes to choose from, you'll leave with unforgettable memories and a desire to return and explore even more.
Motorcycle Rides in the US by States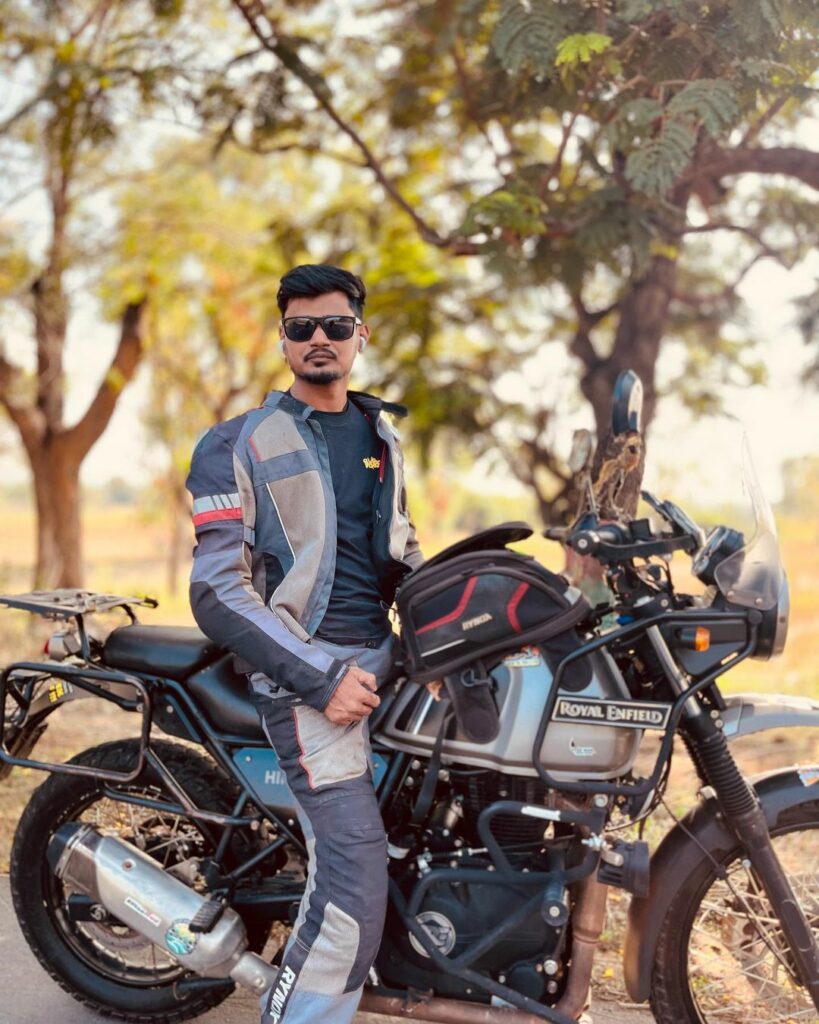 Vishwanath Mathpati
I am Vishwanath Mathpati, a full-time Blogger and Motorcyclist from Bidar, Karnataka. I love writing about my Motorcycles Stories and Riding Gears on this blog.
Know More About Me.
---
If you liked this article, then please subscribe to our YouTube Channel for more Bike Videos. You can also find us on Instagram, Twitter and Facebook.
Disclosure: As an Amazon Associate, I earn from qualifying purchases. Read more about Amazon Affiliate Disclaimer.