Top 8 Best Motorcycle Rides in Minnesota: Ultimate Riding Guide
As a motorcycle enthusiast, I can't wait to share with you my discoveries of the Top 8 Best Motorcycle Rides in Minnesota. There's nothing quite like the feeling of the open road beneath your two wheels, and Minnesota has an abundance of scenic routes that every biker should experience.
Minnesota offers a diverse landscape filled with rolling hills, sparkling lakes, dense forests, and quaint small towns. This state has something for everyone, whether you're a seasoned veteran looking for a challenging twisty route or a beginner seeking a leisurely ride through picturesque landscapes.
From the North Shore Drive along Lake Superior to the rolling landscapes of the Mississippi River Valley, Minnesota is a fantastic starting point for any motorcycle adventure. The thrill, however, extends beyond the state's borders. To the east, Wisconsin's Great River Road is a captivating route that offers scenic views of the mighty Mississippi. If you venture south, Iowa's Loess Hills National Scenic Byway allows you to experience an unusual landscape sculpted by wind-blown soils. To the west, North Dakota's Maah Daah Hey Trail delivers an off-road adventure through the rugged Badlands. Lastly, traveling north-east into Michigan's Upper Peninsula, the Brockway Mountain Drive rewards riders with stunning views of Lake Superior.
These neighboring rides add a fantastic variety to the already impressive array of motorcycle routes radiating from Minnesota. So, let's dive right in and explore the top motorcycle routes in Minnesota that you'll want to ride the minute you hear about them.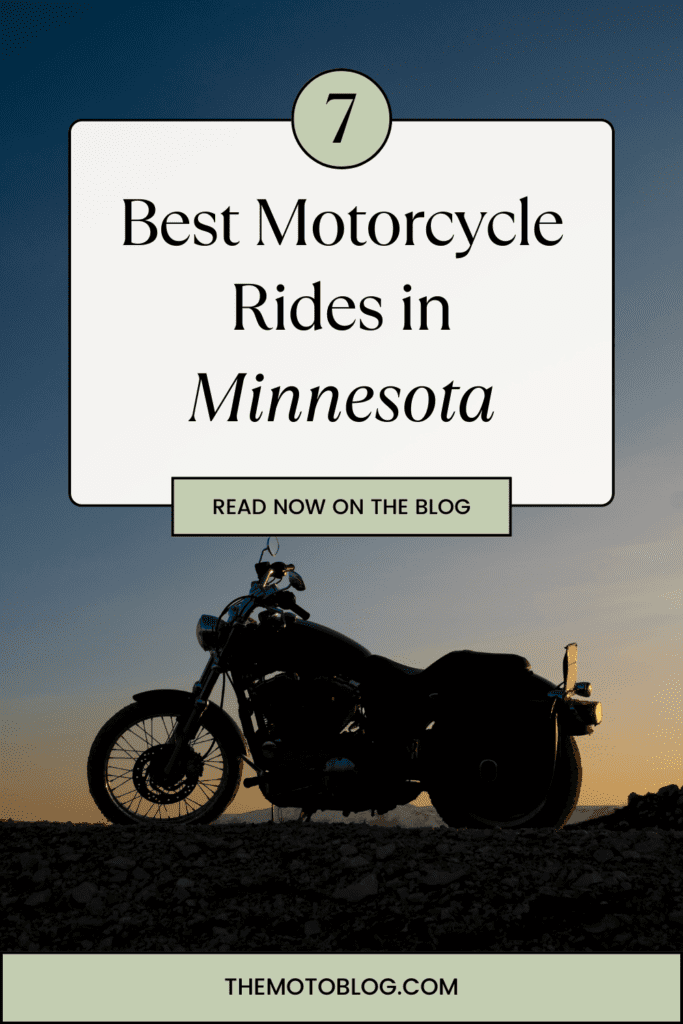 1.The Otter Trail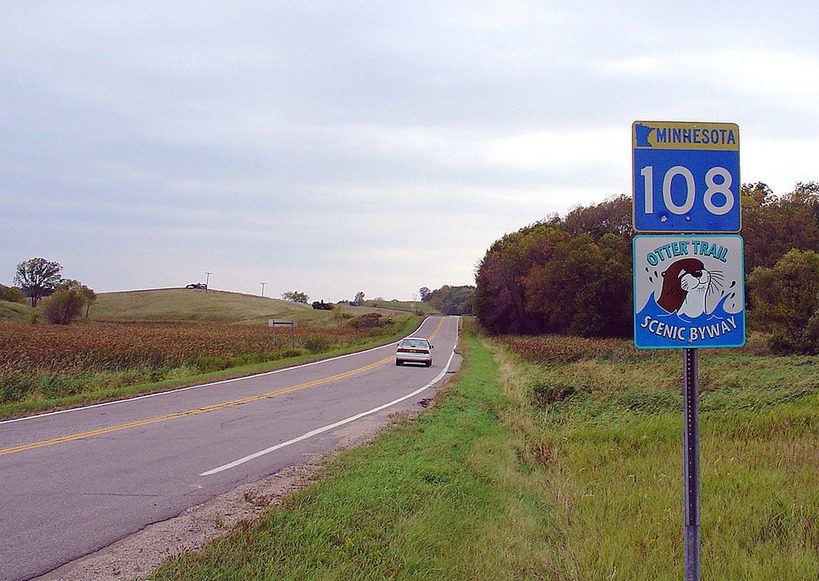 When it comes to motorcycle road rides in Minnesota, the Otter Trail is one of my personal favorites. As you're exploring the state on two wheels, this trail offers some of the most unforgettable moments and picturesque views. Let's dive right into the details: when it's the best time to visit, the distance and travel time, level of difficulty, and other essential information to make the most of your trip.
The Otter Trail is enjoyable all year round, but I find the best time to visit is between May and October, which allows riders to experience warmer weather conditions and fantastic autumn foliage in full display.
| Distance | Time to Travel |
| --- | --- |
| 196 miles | 3.5 – 4 hours |
For this route, you'll cover about 196 miles with an estimated travel time of around 3.5 to 4 hours, depending on your stops and breaks. There are numerous places to stop along the way, some of my top recommendations include:
Glendalough State Park: This park is known for its pristine lakes where you can picnic, hike, or even birdwatch. It's the perfect place to stretch your legs and soak in the natural beauty of the area.
Perham: A charming small town with cozy cafés and shops, it's an ideal pitstop for a relaxing break.
Prairie Wetlands Learning Center: This educational center offers a splendid opportunity to discover the fascinating world of wetlands, home to countless plant and wildlife species.
When it comes to the level of difficulty, the Otter Trail is fairly easy to navigate, making it ideal for both beginners and experienced riders. The landscape is mainly flat, with gentle curves and a few hills woven into the paved path.
Other essential information to remember when planning your road trip:
The Otter Trail is named after Otter Tail County, which boasts more than 1,000 lakes throughout the region.
Pay attention to the local wildlife, especially deer, as they tend to cross the roads at various times of the day.
There are several campgrounds along the route, making it convenient for those looking to extend their adventure over several days.
2.The North Shore Drive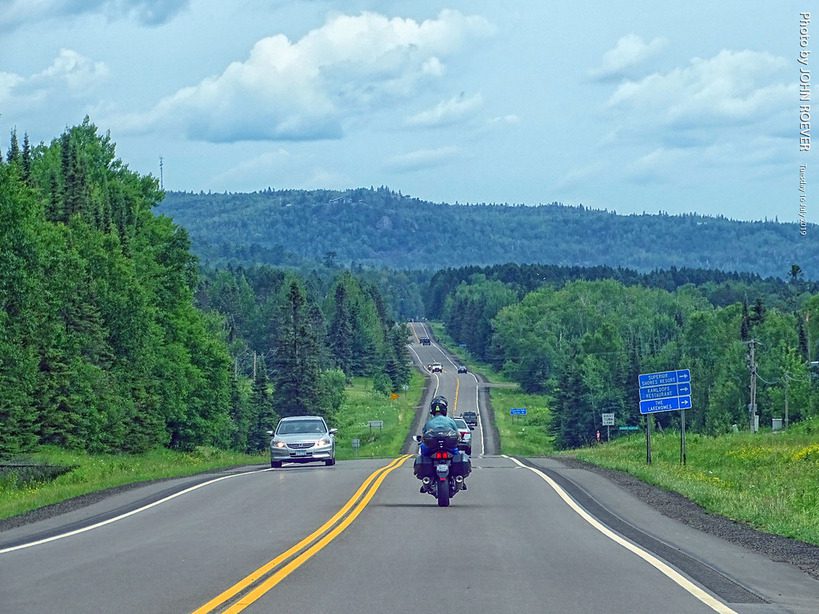 One of the most scenic routes in Minnesota, North Shore Drive offers motorcyclists an unparalleled riding experience. With endless views of Lake Superior, dense forests, and rugged cliffs, it's no wonder that this route tops the list of best motorcycle road rides in the state.
The prime season for riding the North Shore Drive stretches from late May to early October, when the weather is warm and the roads are clear of snow and ice. Fall foliage in September and October adds an extra layer of beauty to this already stunning ride.
Covering approximately 142 miles (229 kilometers) from Duluth to Grand Portage, this picturesque route can easily be completed in a day or extended over a couple of days with stops at points of interest along the way. Plan for about 4 to 5 hours of riding time, but remember, this doesn't include stops and breaks.
Places to Stop:
Two Harbors: A quaint harbor town, perfect for a rest stop and grabbing a bite to eat.
Gooseberry Falls State Park: Explore waterfalls, hike on beautiful trails, or simply enjoy the scenic view.
Split Rock Lighthouse State Park: Visit the iconic lighthouse, take in the breathtaking views of Lake Superior, and explore nearby trails.
Tettegouche State Park: Enjoy some magnificent hiking trails, take a dip in the Baptism River, or rest at one of the park's beautiful overlooks.
Grand Marais: A charming small town, ideal for an overnight stay, shopping, dining, and enjoying the artistic atmosphere.
Level of Difficulty: Moderate. While most of the drive is easy-going and scenic, there are some curves and elevation changes that can pose a challenge, particularly in wet or icy conditions. It's important to stay focused and ride within your skill level.
Other Information:
Be prepared for changing weather conditions by packing appropriate gear for both warm and cool temperatures.
Fill up on gas before setting out on your journey as gas stations may be scarce along the way.
Watch for wildlife, especially deer, who may cross the road unexpectedly.
Respect posted speed limits and keep an eye out for other motorcyclists enjoying this popular route.
3.The Scenic Bluff Country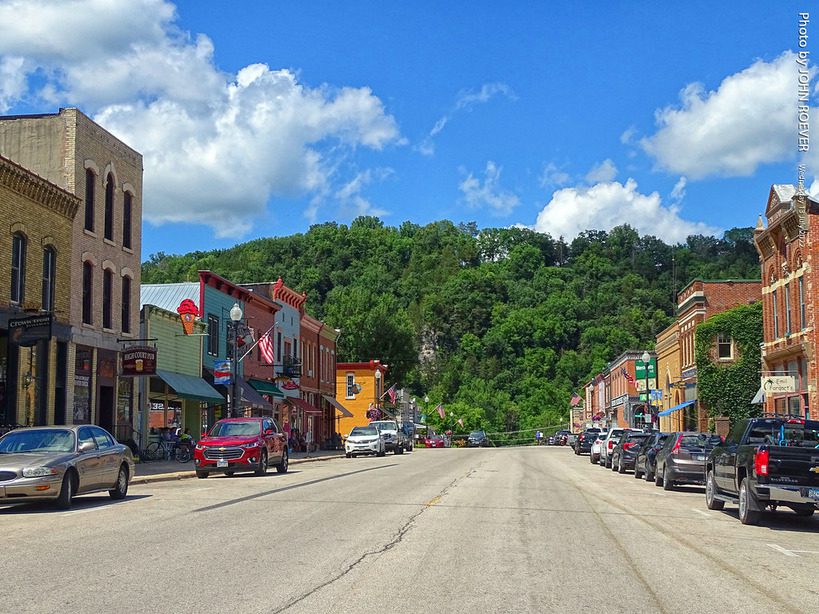 I can't help but highlight the beauty of Minnesota's Scenic Bluff Country. Let me tell you, this picturesque region offers some of the best motorcycle rides in the entire state. With winding roads cutting through lush forests, dramatic bluffs, and charming small towns, you'll find yourself immersed in an unforgettable experience.
The prime time to explore the Scenic Bluff Country is late spring through early fall, when temperatures are pleasant and the vibrant foliage is on full display. During this period, the landscape is truly a sight to behold.
This varied route covers approximately 120 miles and takes around 3 to 4 hours to complete, depending on your pace and preferred stops. There's plenty of beauty to take in, so don't be afraid to take your time on this journey.
Places to Stop:
Lanesboro: Often referred to as the "Bed and Breakfast Capital of Minnesota," Lanesboro is a quaint and charming stop worth exploring. The town boasts historic architecture, great local shops, and access to the Root River.
Rushford: Nestled in a picturesque valley, Rushford offers outdoor enthusiasts a chance to hike or bike the local trails, in addition to providing motorcycle riders with magnificent scenic viewpoints.
Winona: With its vibrant arts and culture scene, Winona is an excellent stop for those looking to immerse themselves in local history and creativity.
While the majority of this ride can be considered moderately challenging, some sections have steep inclines and sharp turns, which may be more challenging for less experienced riders. Nonetheless, this rewarding experience is worth the attempt for motorcycle enthusiasts of all skill levels.
Other Information:
This route primarily follows portions of Minnesota State Highway 16 and U.S. Route 61.
Due to its popularity, this region may be more crowded during peak tourist seasons.
Be sure to fuel up and pack essentials, as amenities can be sparse in certain areas.
4.The Tranquil Paul Bunyan Scenic Byway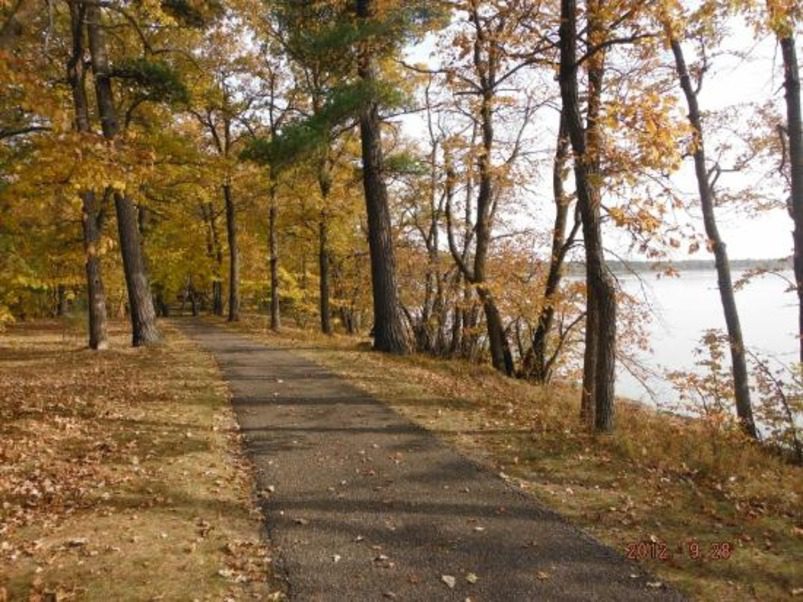 Minnesota truly has some amazing motorcycle road rides, and the Paul Bunyan Scenic Byway is one you won't want to miss. Located in the heart of the state, this serene route meanders through picturesque landscapes, charming small towns, and scenic attractions that pay homage to the legendary lumberjack Paul Bunyan and his loyal companion, Babe the Blue Ox.
The best time to visit the Paul Bunyan Scenic Byway is during the late spring to early fall. This is when you'll find the most pleasant weather for riding, with temperatures ranging from the mid-60s to low 80s, perfect for enjoying the lush green foliage and blooming flowers.
| Distance | Time |
| --- | --- |
| 123 miles | 3-4 hours |
With a total distance of 123 miles and an estimated riding time of 3-4 hours, you'll have ample opportunities to explore the winding roads, breathtaking views, and numerous points of interest along the way. When it comes to the difficulty level, this route is suitable for riders of all skill levels, making it an enjoyable ride for both beginners and experienced motorcyclists alike.
Some must-visit places to stop during your ride along the Paul Bunyan Scenic Byway include:
Paul Bunyan and Babe the Blue Ox statues in Pequot Lakes
Crow Wing County Historical Museum in Brainerd
Crosslake Historic Log Village
Ideal Green Market Co-op in Pequot Lakes
Pine River Information Center & Railroad Museum
While riding the Paul Bunyan Scenic Byway, keep your eyes peeled for the interpretive kiosks located along the route that highlight the area's rich history, folklore, and cultural significance. These informational stops provide fascinating insights into the myths and stories that have made the Byway such a beloved attraction.
A few additional tips to make your trip even more enjoyable:
Wear appropriate riding gear for the weather and always pack a rain suit just in case the skies open up.
Keep enough fuel, water, and snacks with you to avoid unnecessary stops.
5.The St. Croix River Valley Journey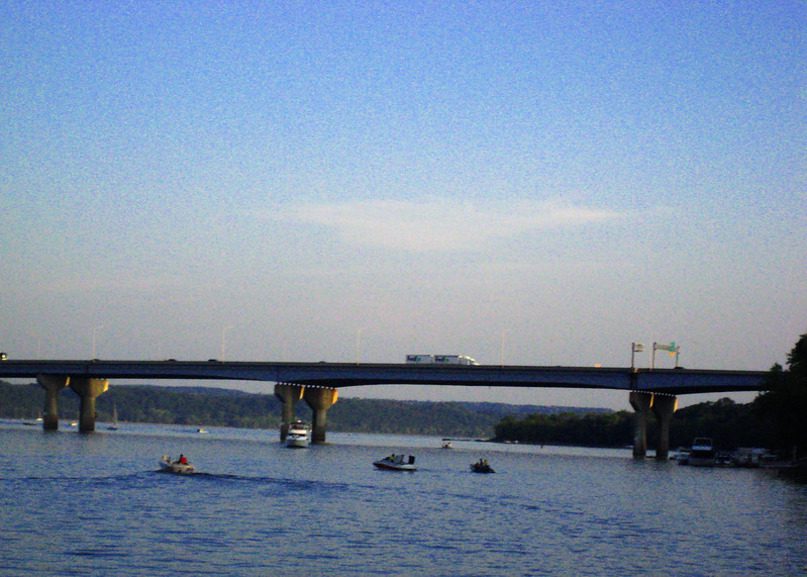 The St. Croix River Valley Journey is considered one of the best motorcycle rides in Minnesota. The St. Croix River Valley offers a variety of breathtaking scenery, thrilling twists, and turns, and fascinating historical sites.
You'll get the most out of this ride during the fall months when the foliage colors are at their peak. The months of September and October provide vibrant landscapes and cooler temperatures that make for a more enjoyable ride.
The St. Croix River Valley Journey spans approximately 124 miles. Depending on your pace and stops along the way, it can take anywhere between 3 to 4 hours to complete.
There are numerous points of interest along the St. Croix River Valley worth taking the time to explore. Some noteworthy stops include:
Afton State Park: A great spot for a picnic or hike, it's well worth a visit.
Stillwater, MN: Historic downtown Stillwater offers unique shops, restaurants, and breathtaking views of the river.
Osceola, WI: A picturesque small town located right across the border, it's a charming stop for a break.
Wild River State Park: A fantastic place to immerse yourself in nature, with hiking trails and wildlife viewing opportunities.
The St. Croix River Valley Journey is suitable for riders at various skill levels. It includes a good balance of curves, elevation changes, and straightaways. It's important to remember, however, that some sections can be more challenging than others, so it's recommended that beginners practice caution.
Riders should take note that this route crosses the Minnesota-Wisconsin border. So, be prepared for any potential changes in road conditions and traffic laws. Additionally, wildlife sightings are common in the area, so staying alert and practicing safe riding habits is necessary.
6.The Minnesota River Valley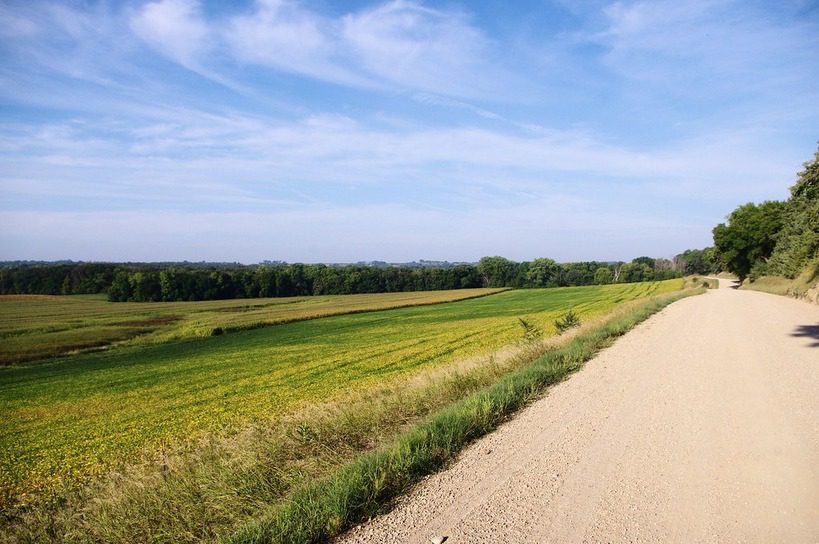 Making your way through this picturesque area, you'll experience a unique blend of smooth, winding roads and expansive views.
The ideal time for you to embark on this journey would be during late spring, summer, or early fall. These months not only provide the most favorable weather conditions, but also enhance the natural beauty of the surrounding landscapes.
Covering a distance of approximately 100 miles, it will take you about 2-3 hours to complete the course, depending on your pace and the number of stops you make along the way.
The Minnesota River Valley offers various remarkable spots worth exploring, such as:
Fort Snelling State Park
Minneopa State Park
Chankaska Creek Ranch and Winery
North Mankato Fallenstein Playground
Level of Difficulty: I'd rate this route as moderately difficult. While the roads are generally well-maintained, some parts of the journey can be a bit challenging due to occasional tight turns and steep hills.
Here's a breakdown of a few essential tips and insights for a pleasurable ride through the Minnesota River Valley:
Road conditions: Keep an eye on the weather forecast and road conditions, as some stretches may become slippery or obstructed following heavy rainfall.
Cellular reception: Be prepared for possible weak cellular signals in certain parts of the valley, so carry a map or GPS device to ensure you stay on track.
Fuel stops: Make sure to fill up your tank before setting off, since gas stations may be few and far between along the route.
Safety gear: Remember to wear appropriate safety gear and attire to ensure a comfortable and enjoyable ride.
7.The Great River Road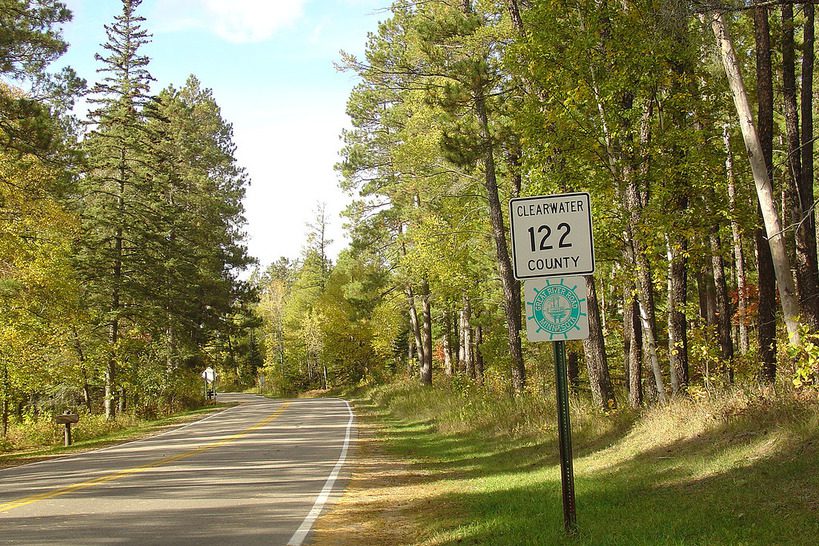 When considering a motorcycle ride along the Great River Road, I always recommend planning between late spring and early fall. That's when the weather's at its best, and you'll enjoy clear views of the striking scenery.
As a seasoned rider, I can't help but marvel at the road's 575-mile path that follows the Mississippi River from its headwaters in Itasca State Park all the way to its end at the Iowa border. You should expect an eight to ten-hour ride if you're planning to go the distance. However, shorter routes can easily be customized, and you'll still experience the captivating sights this road has to offer.
There are plenty of points of interest worth stopping for along the Great River Road. Some of my personal favorites include:
Itasca State Park, the magical origin of the Mississippi River
The colorful town of Red Wing, known for its picturesque pottery and shoe industries
Great River Bluffs State Park, a must-visit for birdwatchers and nature enthusiasts
It's essential to consider the road's difficulty when planning a motorcycle trip. The Great River Road is rated as a moderate ride, which means that it's suitable for most riders. Be prepared for some twists and turns, but don't worry too much; it's definitely manageable.
The Great River Road isn't just about the ride itself; there are countless activities to partake in along the way. Be sure to explore the numerous quaint towns dotting the outskirts of the Mississippi. You'll find restaurants that serve mouth-watering local cuisine, breweries and wineries offering tastings, and unique shopping opportunities for all.
8.The Soaring Eagle Route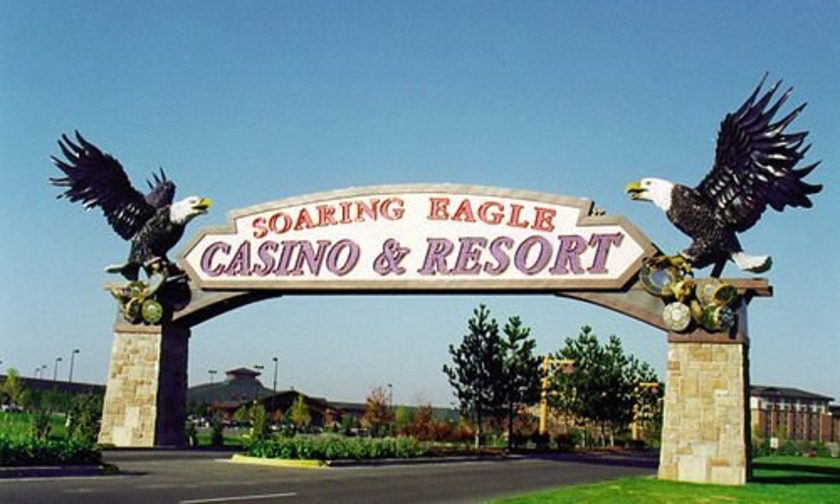 The Soaring Eagle Route in Minnesota stands out as a spectacular experience. This route is nestled in the southeastern part of the state and offers breathtaking views, enjoyable twists and turns, and the chance to explore charming small towns along the way.
While Minnesota offers beautiful scenery year-round, the ideal time to ride the Soaring Eagle Route is from late spring to early fall. During these months, the weather is more favorable for motorcycle riding, and the trees and wildflowers are in full bloom, creating a picturesque landscape.
The Soaring Eagle Route covers approximately 100 miles and takes about 2 to 3 hours to complete, depending on your pace and how often you choose to stop and explore. It's a good idea to set aside a full day to truly enjoy this picturesque ride.
There are several noteworthy stops along the route that you should consider visiting:
Lanesboro: A lovely small town known for its historic architecture and vibrant arts scene
Whalan: Home to the impressive and picturesque Root River State Trail
Forestville Mystery Cave State Park: Offers guided tours of the fascinating Mystery Cave
The Soaring Eagle Route is considered to be a moderate skill level ride. With gentle curves and rolling hills, it requires a bit of experience but is still suitable for most riders. As always, it's essential to ride within your limits and practice proper safety measures.
To make the most of your ride along the Soaring Eagle Route, keep the following in mind:
Be prepared for changes in weather; pack rain gear and dress in layers
Ensure your motorcycle is in excellent condition and has a full tank of gas before setting off
Check the weather forecast and plan your ride accordingly
Familiarize yourself with the route ahead of time
Always wear a helmet and appropriate protective gear
FAQs
What are some of the best motorcycle rides in Minnesota?
Top Motorcycle Rides In Minnesota Include Waters Of The Dancing Sky Scenic Byway, Otter Trail Scenic Byway, The North Shore Ride, Skyline Parkway, And Lake Minnetonka Loop.
What is the Waters of the Dancing Sky Scenic Byway known for?
Waters Of The Dancing Sky Scenic Byway Offers Picturesque Views Of Northern Minnesota's Landscapes, Abundant Wildlife, And Is Named After The Beautiful Auroras Often Seen In The Night Sky.
How long is the Otter Tail Scenic Byway?
The Otter Tail Scenic Byway Is Approximately 150 Miles Long And Takes Riders Through Rolling Hills, Expansive Lakes, And Charming Small Towns.
What scenic attractions can riders enjoy on The North Shore Ride in Minnesota?
The North Shore Ride Takes Riders Along The Picturesque Shoreline Of Lake Superior, Passing Through Several State Parks, Beaches, Waterfalls, And The Historic Split Rock Lighthouse.
What is the Skyline Parkway route known for in Minnesota?
Skyline Parkway Offers Riders Stunning Panoramic Views Of Duluth, Lake Superior, And The St. Louis River Estuary. It Is A Popular Route For Its Breathtaking Scenery And Enjoyable Twists.
Conclusion: Choosing Your Minnesota Motorcycle Adventure
Having explored the top 8 motorcycle road rides in Minnesota, it's evident that there is a wealth of stunning routes to choose from. In making your decision, consider factors like the best time to visit, distance and time to travel, places to stop, level of difficulty, and any other relevant information.
Minnesota's prime riding season runs from May through October, when temperatures are typically comfortable and the risk of encountering harsh winter weather conditions is minimal. While some may appreciate the cooler temperatures of fall and the changing colors of foliage, summer rides offer longer daylight hours and warmer weather.
The length and time required to travel each route may be a determining factor based on your schedule and experience level.
Each route has its unique offerings, but here are a few highlights to consider when planning your ride:
Scenic overlooks
Charming small towns
Local diners and restaurants
Historical landmarks
State parks and natural attractions
Novice and experienced riders alike can find a suitable route in Minnesota, as the selections range from gentle rolling hills to more challenging twists and turns. Keep in mind your level of comfort and ability when choosing the best ride for you.
Finally, it's essential to research each route thoroughly and take note of factors like unexpected road closures or construction zones. Also, consider checking weather forecasts and familiarizing yourself with local gas stations, rest areas, and lodging options along your chosen path.
In conclusion, Minnesota offers an array of exceptional motorcycle routes to satisfy every rider's preference. With careful consideration of factors like distance, difficulty, timing, and points of interest, you'll be well on your way to choosing the perfect Minnesota motorcycle adventure.
Motorcycle Rides in the US by States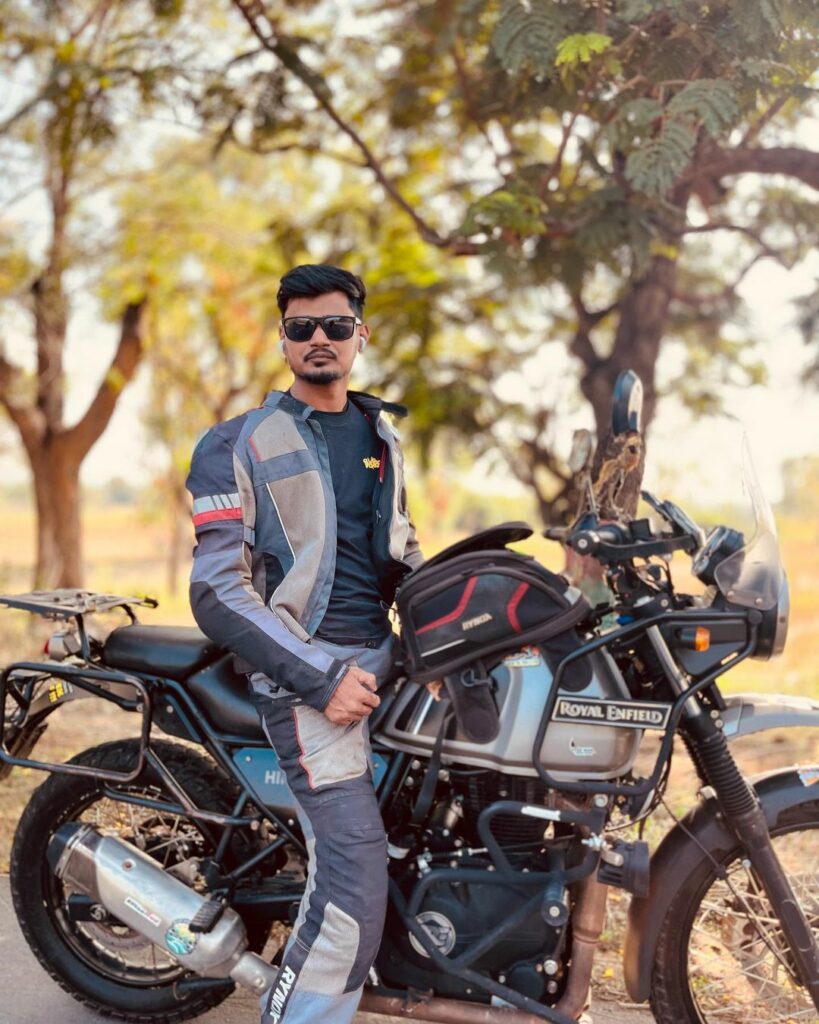 Vishwanath Mathpati
I am Vishwanath Mathpati, a full-time Blogger and Motorcyclist from Bidar, Karnataka. I love writing about my Motorcycles Stories and Riding Gears on this blog.
Know More About Me.
---
If you liked this article, then please subscribe to our YouTube Channel for more Bike Videos. You can also find us on Instagram, Twitter and Facebook.
Disclosure: As an Amazon Associate, I earn from qualifying purchases. Read more about Amazon Affiliate Disclaimer.