Top 7 Best Motorcycle Road Rides in Mississippi: My Ultimate Guide
There's something undeniably thrilling about hitting the open road on your motorcycle, cruising along scenic routes, and discovering hidden gems in every corner. While many think of riding along coastal highways or through mountainous regions, I'm here to tell you that Mississippi is a goldmine of untapped motorcycle road trip opportunities. With its unique blend of rich history, southern charm, and picturesque landscapes, motorcycle riders just can't overlook the Magnolia State.
To the north, Tennessee's Natchez Trace Parkway provides a serene ride through vibrant forests and historic landmarks. Venturing east into Alabama, the Cheaha Mountain Skyway takes riders on a journey across Alabama's highest point, with breathtaking views. To the west, Louisiana's Creole Nature Trail offers a unique coastal ride through wildlife refuges and along pristine beaches. Finally, heading north-west into Arkansas, the Ozark Highlands Scenic Byway delivers a ride through rugged mountains and lush forests. Each neighboring route provides a distinctive motorcycling experience, enriching the varied array of rides that originate in Mississippi.
Now let's dive into the Top 7 Best Motorcycle Road Rides in Mississippi. These hand-picked routes are nothing short of spectacular, offering riders an extraordinary journey through the state's diverse terrain. Whether it's the lush, rolling hills of the Natchez Trace Parkway or the breathtaking views of the Gulf Coast, any one of these rides would make a memorable addition to your motorcycle adventures.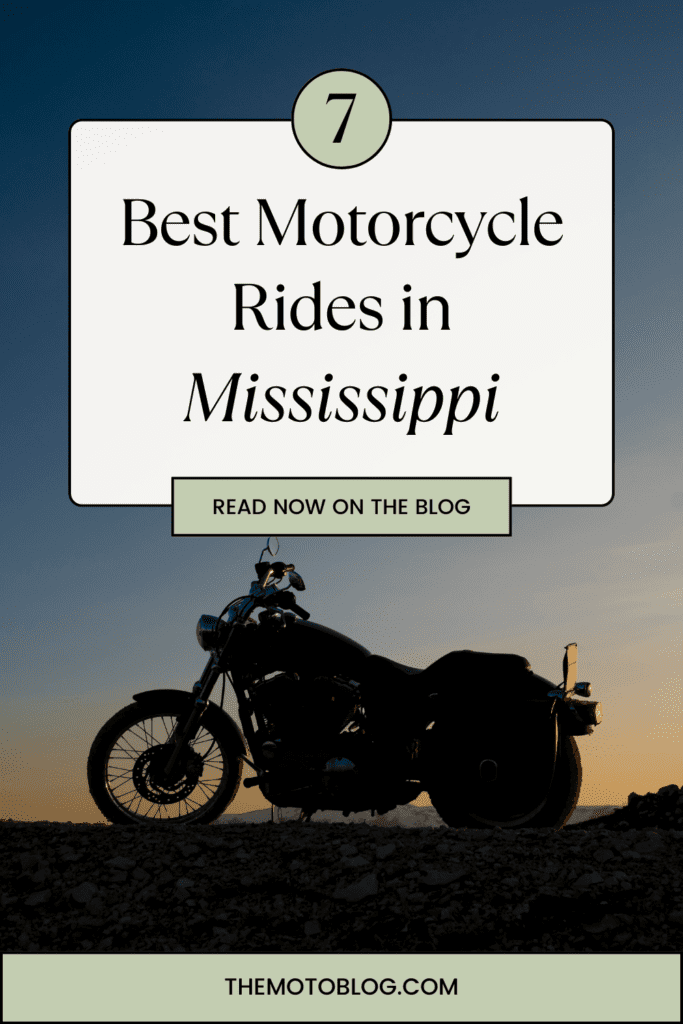 1. Mississippi Gulf Coast Cruise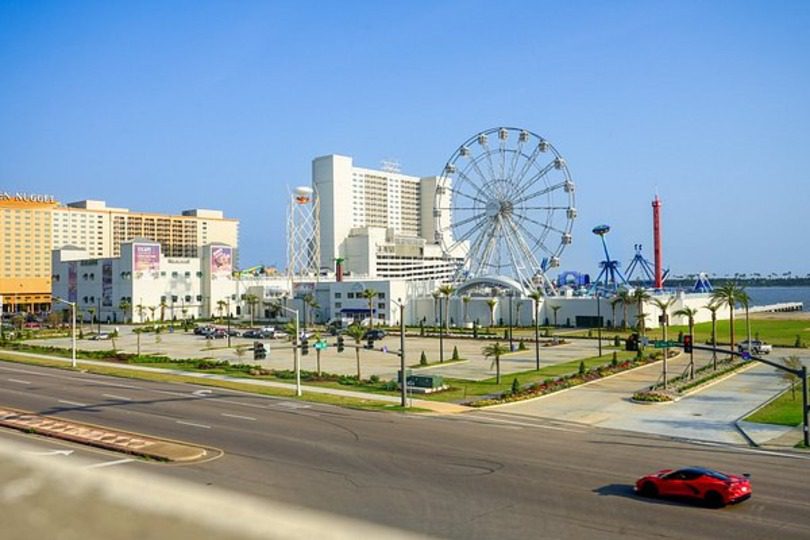 Riding along the Mississippi Gulf Coast offers a memorable experience, which stretches 62 miles from Bay St. Louis to Pascagoula. It's an idyllic scene with beaches, historical sites, and stunning sunsets. Here's what to expect during your Mississippi Gulf Coast Cruise:
While the Gulf Coast is a beautiful destination year-round, the best time to visit would be between March and May or September and November. During these periods, you'll experience milder temperatures and less humidity, making the ride more comfortable.
Covering the entire length of Mississippi's Gulf Coast typically spans about 62 miles. Depending on how many stops you make and the pace you maintain, it should take around 2-3 hours to ride the entire stretch.
To enjoy the very best of the Mississippi Gulf Coast, I recommend exploring these attractions on your motorcycle adventure:
The Gulf Islands National Seashore offers pristine beaches and hiking trails
The historic downtown of Bay St. Louis is perfect for dining, shopping, and touring historic homes
The Biloxi Lighthouse for picturesque views and an iconic photo
Ocean Springs boasts beautiful Gulf beaches and art galleries
The INFINITY Science Center is an ideal stop for families, offering hands-on exhibits for all ages
The Gulf Coast Cruise is a relatively easy ride, suitable for all skill levels. The route is mostly flat, with gentle curves and well-maintained roads. Riders should watch out for occasional wind gusts and increased traffic on weekends near popular attractions.
Remember to pack sunscreen and possibly a light jacket. Since the Mississippi Gulf Coast draws tourists, accommodations and restaurants are abundant. Keep in mind that although the ride is fairly easy, always remain vigilant and stay within your comfort level. Lastly, make the most of the ride by taking time to enjoy the scenery and create unforgettable memories with friends and family.
2. Blues Highway 61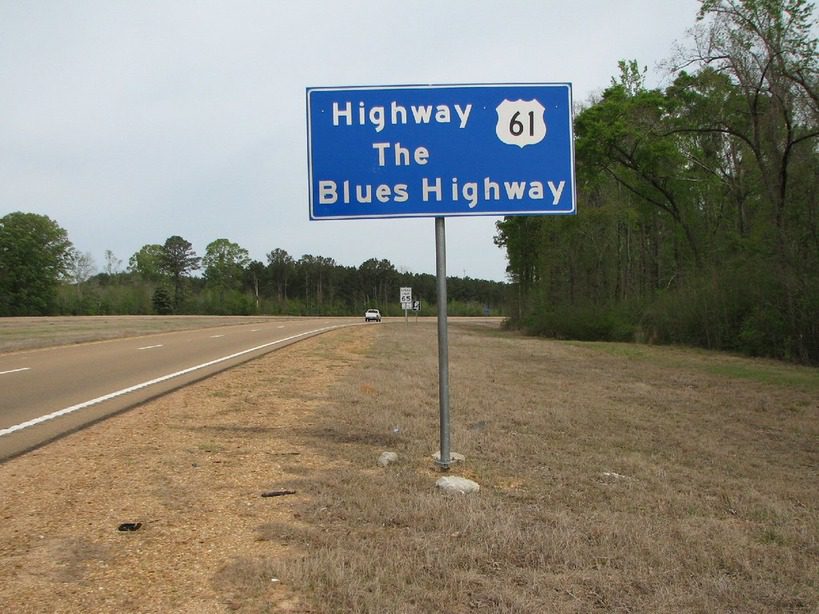 Mississippi boasts a rich history of blues music, and one of the best ways to immerse yourself in the state's musical roots is by riding along the Blues Highway 61. This scenic route stretches approximately 250 miles, taking you on a journey through the heart of blues country.
I'd recommend planning your ride between April and October when the weather is more favorable for motorcycle tours. During this time, temperatures remain warm, allowing you to comfortably explore the various stops along the way.
The entire stretch of Highway 61 in Mississippi covers roughly 250 miles. While it's possible to complete the ride in a single day, I'd suggest allocating at least two days for the trip. This will give you plenty of time to enjoy the sights and sounds at each stop.
There are numerous iconic spots to visit during your ride, including:
Gateway to the Blues Museum: Learn about the history and roots of blues music with interactive exhibits.
Clarksdale: Experience authentic blues clubs like Ground Zero Blues Club and Red's Lounge.
Po' Monkey's Lounge: A legendary juke joint located near Merigold; be aware that it's only open on Thursday evenings.
Dockery Farms: A historic cotton plantation where many famous blues musicians once worked and lived.
The Blues Highway 61 is a relatively easy ride, characterized by long, straight roads and gentle curves. This makes it perfect for riders of all skill levels to enjoy a leisurely trip through Mississippi's blues heritage.
In addition to the rich musical history found along Highway 61, the region offers various opportunities for outdoor activities, such as camping or fishing at the Mississippi River. It's important to note that certain juke joints and attractions might have limited operating hours, so I'd encourage you to check their schedules before heading out. Don't forget to pack a camera, as you'll undoubtedly come across numerous scenic landscapes and interesting landmarks during your ride.
3. Natchez Trace Parkway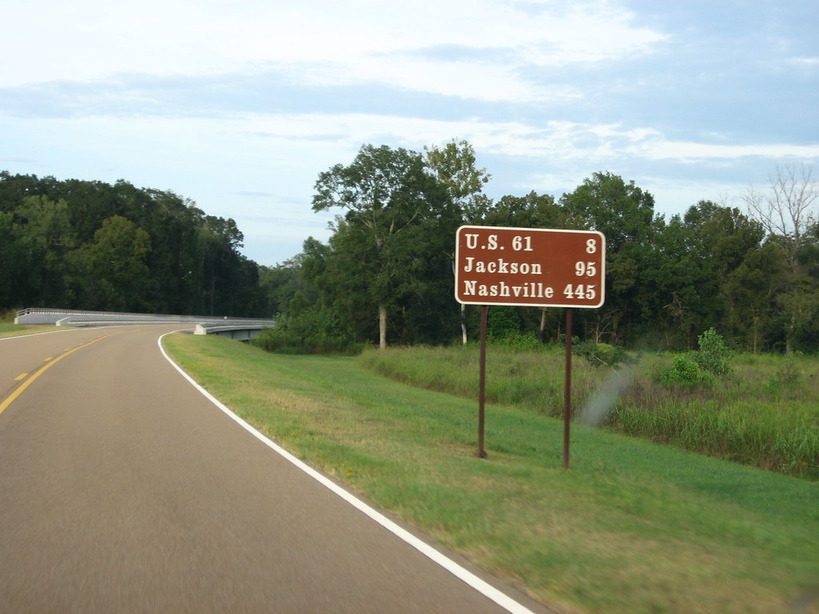 One of the top motorcycle rides in Mississippi, the Natchez Trace Parkway is a must for any biking enthusiast. This incredibly scenic route stretches for 444 miles between Natchez, Mississippi, and Nashville, Tennessee. I've found that traversing this route offers a historic and picturesque journey through three states, alongside a rich landscape with rolling hills, dense forests, and stunning views.
The best time to experience the Natchez Trace Parkway is during spring (April to May) and fall (October to November), when the weather is mild and nature shows its vibrant colors. However, the Parkway is open all year round, so you can still enjoy it in the summer or winter if you prefer.
The entire Natchez Trace Parkway is 444 miles long. To fully appreciate the ride, I'd recommend allocating 3 to 4 days to complete the journey, depending on your pace and desired stops. Remember to take your time and enjoy the ride, there's no need to rush through it.
There are numerous points of interest and places to stop along the Parkway. Here are a few highlights that I highly recommend:
Rocky Springs: A historic site featuring the remains of an old ghost town and a beautiful trail through the woods.
Cypress Swamp: A picturesque boardwalk trail through a captivating swamp environment.
Emerald Mound: The second-largest Native American ceremonial mound in the United States, providing fascinating insight into the region's history.
Windsor Ruins: The impressive remnants of a late 19th-century antebellum mansion.
The Natchez Trace Parkway is an easy to moderate ride suitable for all levels of bikers. The curvy, well-maintained roads don't have any technical challenges, making it an enjoyable experience for both beginners and experienced riders.
Other Information
There's no charge for using the Natchez Trace Parkway, but some attractions might have a small fee.
Gas stations and amenities can be scarce along the Parkway, so plan accordingly.
Remember that commercial traffic is prohibited, making it a more peaceful and enjoyable ride.
Be watchful of the posted speed limits, which vary between 40 and 50 mph.
4. Tishomingo State Park Scenic Drive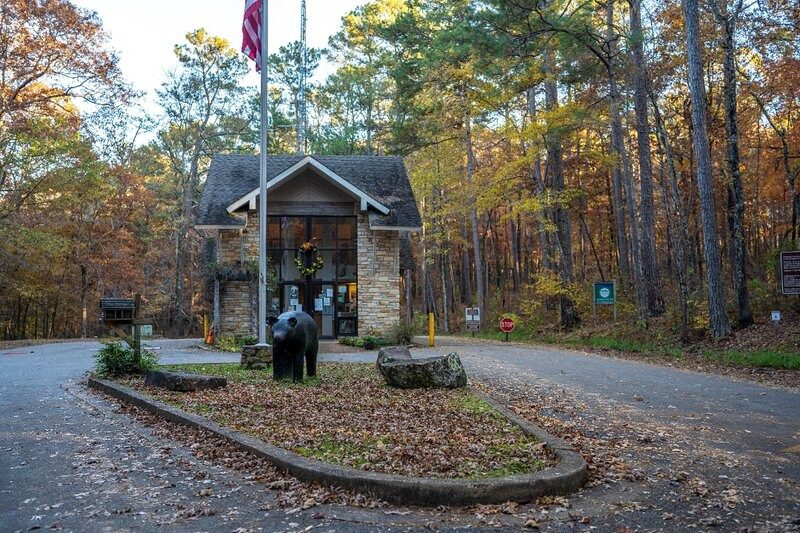 This hidden gem is tucked away in the northeastern corner of the state, and it's a joy to ride through. The road winds through lush forests, over babbling brooks, and past historic bridges. I can't recommend it enough to fellow motorcycle enthusiasts.
The best time to enjoy this gorgeous ride is April through October. During these months, you can expect pleasant temperatures and vibrant foliage, which make for a fantastic riding experience. Spring and fall bring beautiful scenery with colorful blooms or changing leaves, and summer offers lush greenery.
This spectacular drive is approximately 13 miles long, and it takes about 20-30 minutes to ride through it. Of course, you might want to allow some extra time for photo stops and a leisurely pace.
Places to Stop
Tishomingo State Park: A great spot for camping, picnicking, or hiking. Explore the park's beautiful forests and trails after your ride.
Bear Creek Canyon Overlook: This overlook offers stunning views of the canyon below and the surrounding natural beauty.
Swinging Bridge: A historic bridge that's an interesting and picturesque photo stop.
This ride's difficulty level is moderate-abs due to its curvy, winding roads and occasional elevation changes. However, it remains a perfect scenic route for all riders, just be cautious, and always ride within your limits.
Other Information
Road Conditions: The road is generally well-maintained, but be prepared to encounter occasional gravel or loose leaves in some sections, especially during the fall season. Stay alert for any potential hazards.
Traffic: Traffic is usually minimal, making for a smooth and enjoyable ride. However, weekends might bring a few more vehicles, so plan accordingly.
Fuel and Amenities: Make sure to fill your tank and grab any necessary supplies before starting your ride, as there are limited services along the route.
5. Leota State Forest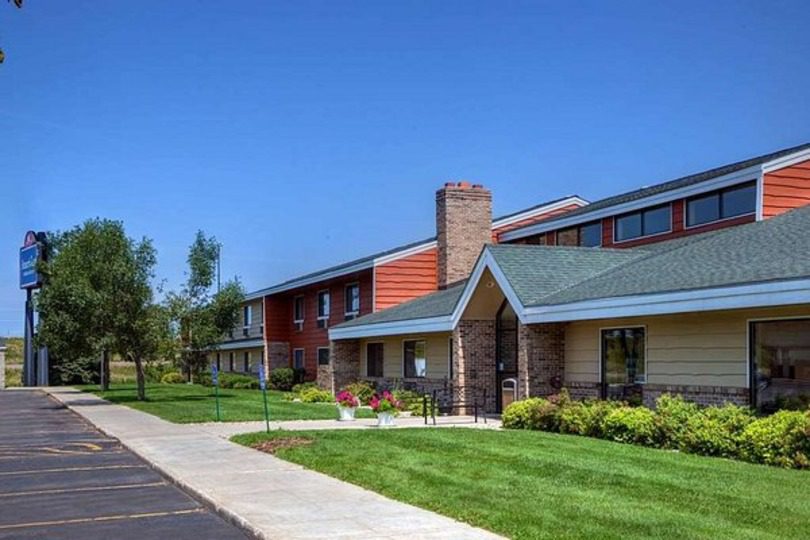 Leota State Forest, also known as the Pine Belt, offers some of the most scenic motorcycle road rides in Mississippi. It's a gem in the heart of the state that showcases not only the beauty of Mississippi's landscapes but also remarkable roads tailor-made for motorcyclists.
The ideal time to visit Leota State Forest for a motorcycle ride is during the spring and fall seasons. During these times, the weather is mild, and the scenic beauty of the forest is at its peak. That being said, it's still an enjoyable ride during the summer months, just be prepared for hot temperatures and frequent, short-lived rain showers.
Leota State Forest spans over 2,083 acres of preserved land. There isn't a single route that covers the entire expanse; however, most riders make their way through the forest on Highway 29. The ride from the north entrance to the south entrance is about 40 miles and takes roughly 1 hour to complete.
There are several noteworthy stops on this motorcycling adventure:
Dry Creek Waterfall: A beautiful place to take a break and dip your feet in the water.
Pine Grove Community: Located just outside the forest, the Pine Grove Community offers a glimpse of rural life in Mississippi.
Cypress Creek: Perfect for stopping and taking pictures of the giant cypress trees.
The ride through Leota State Forest is considered a moderate level of difficulty. While the majority of the route consists of well-maintained, two-lane highways, there are some curvy sections that require extra caution. I'd recommend this ride for intermediate to advanced motorcyclists, as well as beginners looking to hone their skills.
Other Information
When venturing into Leota State Forest, it's essential to remember that wildlife and weather can be unpredictable. Keep these points in mind:
Wildlife: Be cautious of deer, turkeys, and other wildlife that may unexpectedly cross the road.
Gas Stations: Few gas stations are available within the forest, so plan accordingly.
Admission: No entry fee is required to enter the forest; however, all motorcyclists must have a valid Mississippi State Park Permit.
Cell Phone Coverage: The forest has spotty cell phone coverage, so bring a map and inform someone of your route.
6. Grand Gulf-Raymond Scenic Byway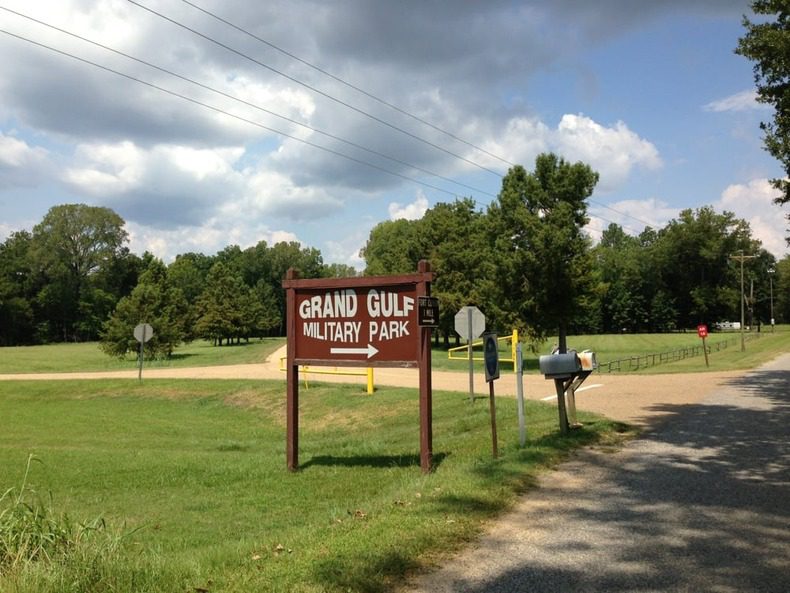 Nestled in the heart of Mississippi, the Grand Gulf-Raymond Scenic Byway offers a captivating combination of history, nature, and thrilling motorcycle rides. I'd like to highlight some of the essential information about this scenic route.
The ideal time to ride this byway is from late spring to early fall. During these months, you can truly enjoy the vibrant foliage and warm weather without battling Mississippi's notorious summer heat.
The entire route spans approximately 55 miles and takes about 1.5 hours to complete without stopping at any attractions. However, I highly recommend setting aside additional time to explore the historical sites along the way.
There are several notable points of interest along the Grand Gulf-Raymond Scenic Byway that I think you'll enjoy:
Grand Gulf Military Park: This park features Civil War-era fortifications and a museum that showcases artifacts from the period. With over 400 acres, there's plenty to explore and admire.
Windsor Ruins: The remains of a magnificent antebellum mansion, this historic site provides a glimpse of the South's opulent past.
Raymond Courthouse: A beautiful and well-preserved example of Greek Revival architecture, this courthouse has been standing since 1859.
I consider this route to be of moderate difficulty for most riders. The byway contains a mix of long straightaways and sweeping curves, offering an enjoyable ride without posing excessive challenges.
While riding the Grand Gulf-Raymond Scenic Byway, you'll encounter limited amenities. Make sure to bring along plenty of water, snacks, and an additional fuel container if your motorcycle has a small fuel tank. Also, be prepared for intermittent cell service during the ride.
7. MS Highway 589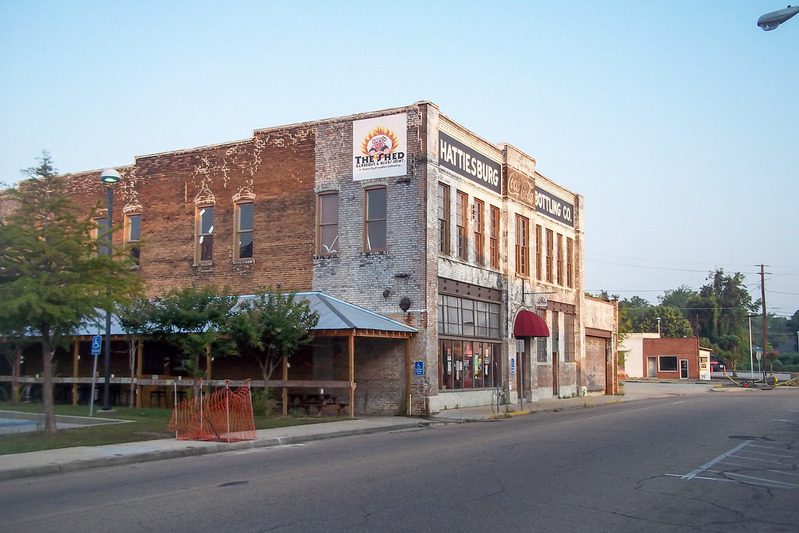 Mississippi offers many great motorcycle rides, and MS Highway 589 is definitely one that shouldn't be missed. With its peaceful rural atmosphere and lush natural surroundings, it's the perfect route for a serene road trip.
Spring and fall are my favorite times to ride this beautiful highway. The mild temperatures make for a comfortable cruise, and the vibrant colors of blooming and changing foliage create a picturesque backdrop.
MS Highway 589 stretches for 80 miles from Hattiesburg in the north to Foxworth in the south. You can expect to spend about 2 hours to traverse the entire route, depending on your speed and stops.
There are a few charming spots along the way that you might want to consider stopping at:
Hattiesburg: A lively city with historic sites, restaurants, and shopping.
Sumrall: A small town with a quaint downtown area and recreational parks.
Improve: A tiny village with a welcoming community and picturesque landscapes.
As a relatively flat and well-maintained highway, I'd say MS Highway 589 is of low to moderate difficulty. Riders of all experience levels can enjoy the tranquility of the route, making it accessible for everyone. The main challenge comes from occasional tight curves and the need to watch for farm equipment or wildlife crossing the road.
Here are a few additional points to keep in mind:
Be aware that this route has limited cell phone reception, so it's a good idea to plan your stops and keep a map handy.
GAS STATIONS and other amenities can be sparse, so be prepared and refuel when possible.
Given it's rural nature, it's also essential to pack extra water and snacks for the ride.
FAQs
What are some of the best motorcycle rides in Mississippi?
Some Popular Rides Include Gulf Coast At Its Best, Old Port Gibson Road, De Soto National Forest, Natchez Trace Parkway, And Route 90.
What is the Natchez Trace Parkway?
The Natchez Trace Parkway Is A Scenic, 440-Mile-Long Road That Stretches From Natchez, Mississippi, To Nashville, Tennessee, Providing A Great Motorcycle Route Filled With History And Natural Beauty.
What can motorcyclists expect on the Old Port Gibson Road ride?
Old Port Gibson Road Offers A Thrilling Ride With Winding Curves, Rolling Hills, And Beautiful Views Of The Mississippi Countryside.
What makes the Gulf Coast at Its Best ride unique?
The Gulf Coast At Its Best Ride Provides An Enjoyable Coastal Experience With Stunning Beach Views, Fresh Seafood, And Picturesque Towns Along The Way.
What should riders look for during a motorcycle trip through De Soto National Forest?
The De Soto National Forest Ride Takes Motorcyclists Through Lush Forests, Along Scenic Rivers, And Offers Opportunities For Wildlife Spotting And Outdoor Recreation.
Conclusion: Motorcycle Road Rides in Mississippi
Mississippi boasts some truly remarkable motorcycle road rides, offering a diverse range of experiences from scenic coastal routes to twisty hill climbs. Exploring the top 7 best road rides in Mississippi will leave you in awe of the region's natural beauty and provide a memorable experience on two wheels.
When it comes to the best time for a motorcycle trip, consider spring and fall. These seasons typically have pleasant weather, with mild temperatures and lower humidity levels.
Some popular spots to stop along these routes include:
Historic landmarks
Local eateries
State parks
Scenic outlooks
Plan your trip carefully, taking into account the varying levels of difficulty for each route:
Easy: Suitable for all skill levels and great for a relaxing ride.
Moderate: Slightly less technical and can be enjoyed by most riders. Some experience may be required.
Challenging: These roads demand focus, attention, and a higher level of riding expertise.
Other important information to remember for your Mississippi motorcycle adventure:
Prioritize safety by wearing protective gear and adhering to local traffic laws.
Check weather forecasts before embarking on your adventure, and be prepared for sudden changes in conditions.
Make sure your motorcycle is in good condition and well-maintained.
In conclusion, Mississippi's motorcycle paradise awaits you. Embrace the open road, explore the diverse scenery, and enjoy the exhilaration that these top 7 best road rides have to offer.
Motorcycle Rides in the US by States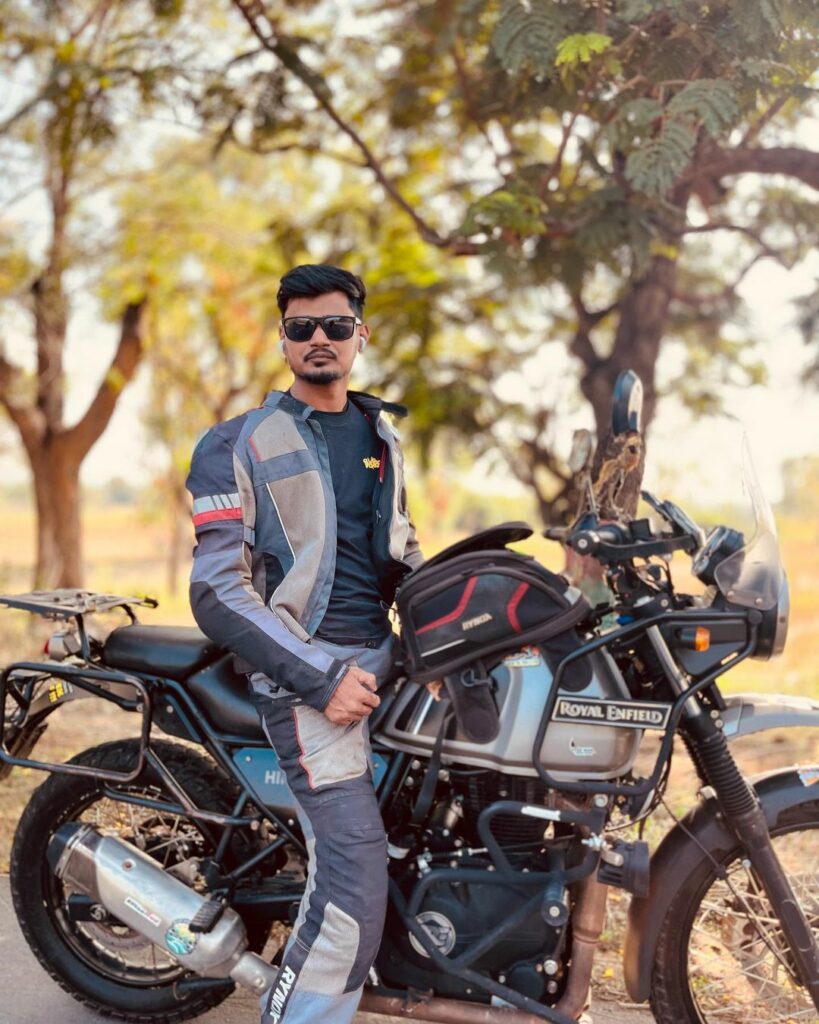 Vishwanath Mathpati
I am Vishwanath Mathpati, a full-time Blogger and Motorcyclist from Bidar, Karnataka. I love writing about my Motorcycles Stories and Riding Gears on this blog.
Know More About Me.
---
If you liked this article, then please subscribe to our YouTube Channel for more Bike Videos. You can also find us on Instagram, Twitter and Facebook.
Disclosure: As an Amazon Associate, I earn from qualifying purchases. Read more about Amazon Affiliate Disclaimer.