Top 8 Best Motorcycle Rides in Louisiana: My Ultimate Guide
I've always been on the lookout for the most scenic and thrilling motorcycle rides, and Louisiana offers a remarkable variety. The diverse terrain, unique culture, and rich history create the perfect backdrop for some truly unforgettable rides. So, I've put together a list of the top 8 best Motorcycle Rides in Louisiana to inspire your next journey.
From the sweeping curves of the Great River Road to the picturesque views along the Creole Nature Trail, there's no shortage of incredible routes to explore. As a motorcycle enthusiast, I appreciate how each ride showcases the distinct flavors of Louisiana, ranging from the vibrant energy of New Orleans to the serene beauty of the bayous.
Known for its vibrant culture and picturesque byways, Louisiana offers some of the best motorcycle rides in the South. You can immerse yourself in the Cajun culture as you ride along the Creole Nature Trail or find solace in the peaceful Bayou Teche Byway. Still, your exploration doesn't have to end at Louisiana's border. To the west, Texas beckons with the Three Sisters (aka The Twisted Sisters) route, a must-ride for every motorcycle enthusiast. Travel north, and Arkansas promises the thrill of the Pig Trail, which winds through the Ozark Mountains. From its own cultural journeys to the adrenaline-pumping adventures in neighboring states, Louisiana serves as a captivating gateway to the South's motorcycle paths.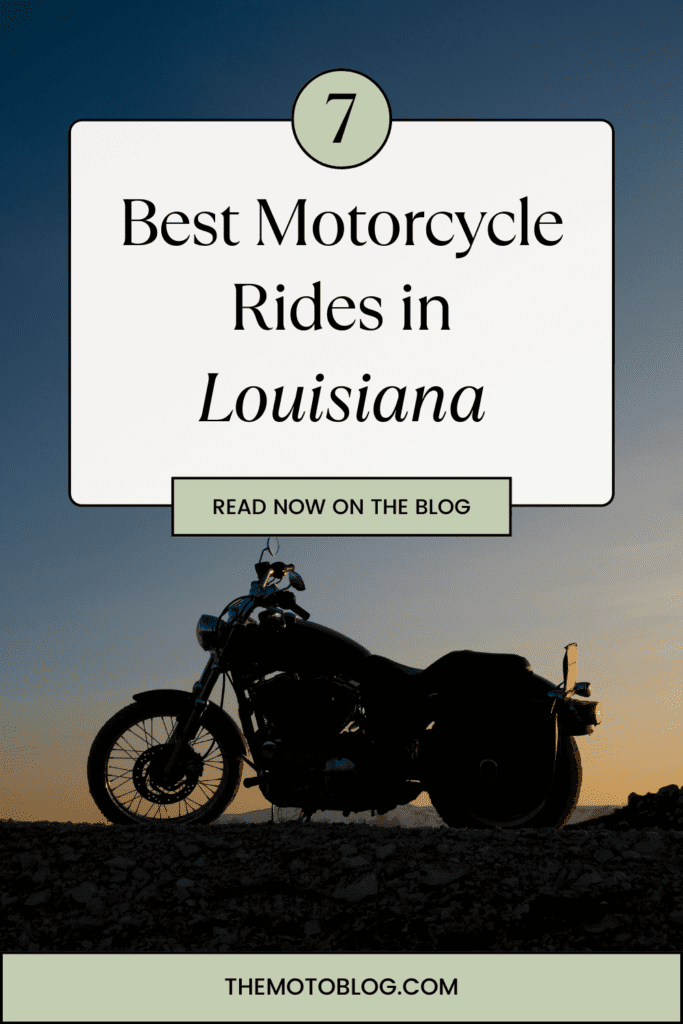 1. The Creole Loop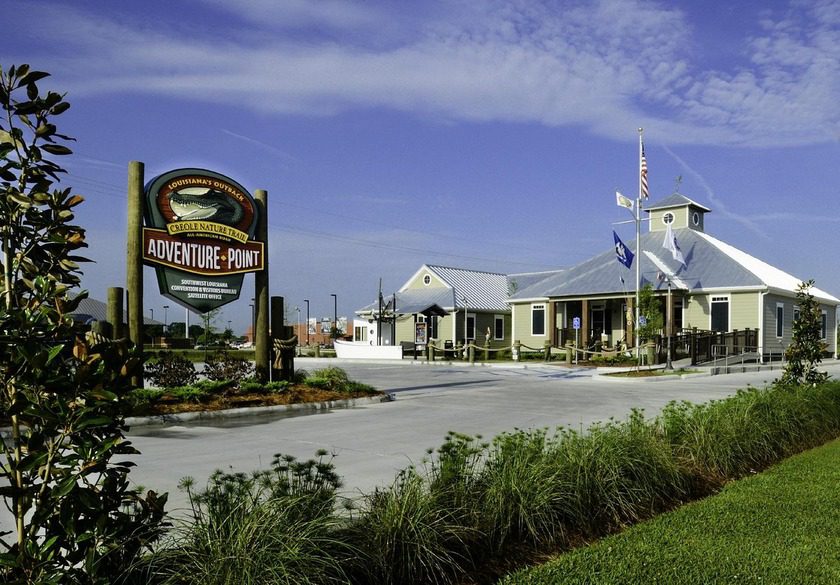 With its serene landscapes, fantastic food stops, and a blend of charming towns and natural scenery, this ride shouldn't be missed.
The ideal months to experience the Creole Loop are from October to April. During these cooler months, you'll avoid the sweltering heat and humidity, making it a more comfortable ride. Additionally, this time of year showcases the beauty of the Louisiana landscape, providing a picturesque setting for your riding adventure.
Clocking in at 163 miles in length, the Creole Loop typically takes 4 to 5 hours to complete. This timeframe includes a few stops along the way, allowing you time to take in the incredible vistas and diverse cultural attractions.
There are several noteworthy places to stop while traveling along the Creole Loop:
Natchitoches: Renowned as one of the oldest towns in Louisiana, this picturesque destination features unique architecture and a charming historic district.
Kisatchie National Forest: Spread over 600,000 acres, Kisatchie offers scenic panoramas and excellent opportunities for outdoor enthusiasts.
Toledo Bend Reservoir: The largest man-made reservoir in the South, this breathtaking body of water is ideal for taking a break and admiring the serene views.
Lake Bistineau: A perfect spot for a quiet lunch or some time relaxing lakeside.
The Creole Loop is considered to be a moderate motorcycle route. Most experienced riders should have no difficulty navigating the roads, as they are well-maintained and provide good visibility. However, beginners should still exercise caution, as some sections may feature tight turns and curves.
While traveling the Creole Loop, keep the following in mind:
Be aware of wildlife, like deer and alligators, which may appear on or near the roads.
Always use caution, especially when navigating tight curves, and maintain a safe distance from other vehicles.
Gas stations and restrooms are available throughout the route, but it's wise to carry extra water and snacks.
2. The Tunica Hills Run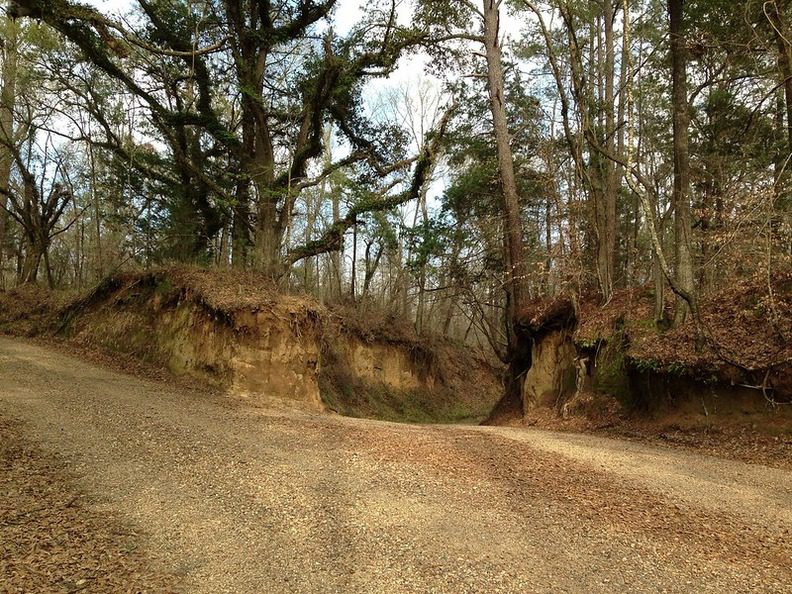 Tunica Hills Run presents with the incredible landscapes and thrilling twists and turns. Located in the southeastern part of Louisiana, this ride offers motorcyclists a wild adventure that won't soon be forgotten.
If you're planning a trip to Louisiana for the Tunica Hills Run, consider visiting during the fall months (September through November). The weather in this season is more comfortable for riding, offering cooler temperatures and less rainfall. No one wants to deal with the sweltering Louisiana humidity while embarking on a thrilling motorcycle ride!
The full route of Tunica Hills Run spans approximately 55 miles. At a leisurely pace, this ride should take about 1-1.5 hours to complete – plenty of time to soak in the surrounding beauty and enjoy the experience.
While conquering the Tunica Hills Run, there are several places where you may want to stop and explore:
St. Francisville: This small town, rich in history and southern charm, is the perfect place to start or end your ride.
Tunica Hills Wildlife Management Area: Boasting over 5,900 acres of land, this area offers scenic hikes, waterfalls, and wildlife watching opportunities.
Butler Greenwood Plantation: A historic plantation dating back to 1796, this site offers bed and breakfast accommodations and guided tours.
The Tunica Hills Run is best-suited for intermediate to advanced motorcycle riders. The route features sharp curves, elevation changes, and winding roads that can be challenging for novice riders. However, with careful navigation and attention to road conditions, it's still a worthwhile adventure for those looking to improve their skills.
If you decide to conquer the Tunica Hills Run, keep the following tips in mind:
Be cautious of wildlife, especially deer, as they frequently cross the road.
Although this route is part of the state highway system, it's essential to stay vigilant for any debris, gravel, or rough patches.
Lastly, ensure you have a full tank of gas before embarking, as fueling stations can be scarce throughout the route.
3. The Bayou Bouillon Loop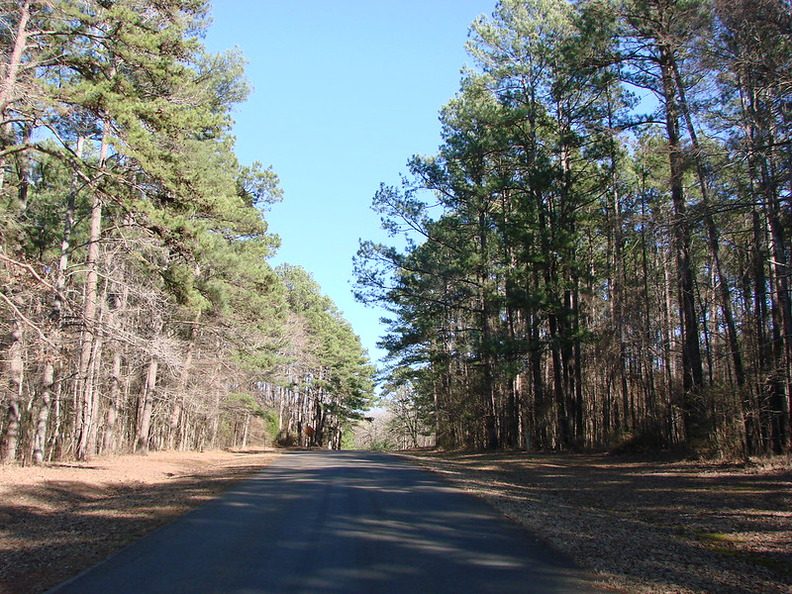 When planning my Louisiana motorcycle road rides, the Bayou Bouillon Loop has always stood out as a must-ride route. This loop takes through beautiful swampy landscapes, rich with wildlife and a unique, vibrant culture.
The perfect time to visit the Bayou Bouillon Loop is between October and April during the cooler months. This is when Louisiana's humidity is lower, providing more comfortable riding conditions.
The loop stretches around 90 miles, taking approximately 2-3 hours to complete without stops. Keep in mind that the actual duration depends on traffic and the number of stops you decide to make along the way.
Places to stop:
Maurepas Swamp Wildlife Management Area – Take a break and explore this diverse ecological reserve teeming with wildlife.
Pont Breaux's Cajun Restaurant – Refuel both you and your bike in the town of Breaux Bridge with some delicious Cajun cuisine.
Morganza Spillway – Step out of your motorcycle and witness an infrastructure marvel that helps control floods in the area.
The Bayou Bouillon Loop is a moderately challenging route with some tight twists and turns. However, it's well-suited for riders of various skill levels, as long as they're comfortable navigating on curvier roads.
Other Information:
The roads are mostly well-maintained with occasional rough patches, so remain cautious throughout your ride.
Be prepared for potentially encountering animals crossing the roads, like alligators and turtles.
Be respectful of locals and be aware of speed limits, especially while passing through small towns.
4. The Kisatchie Forest Run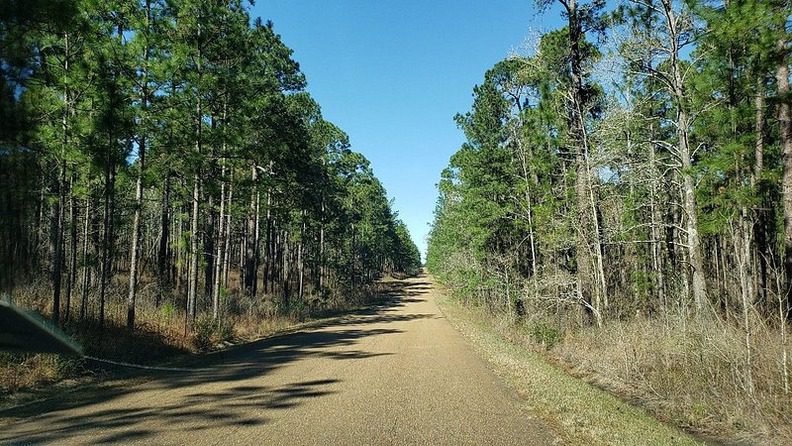 One of the most picturesque and thrilling motorcycle rides in Louisiana can be found along the Kisatchie Forest Run. This jaw-dropping stretch of road winds through the heart of the Kisatchie National Forest, offering bikers a scenic and adventurous ride.
The optimal time to experience the Kisatchie Forest Run is during the spring and fall seasons. Temperatures are mild and the scenery along the route is at its peak with colorful foliage and blooming wildflowers. However, it's still a fantastic ride year-round, provided the weather allows for safe and enjoyable riding conditions.
The Kisatchie Forest Run covers approximately 50 miles, depending on your chosen route. A leisurely ride taking in all the sights and stopping at points of interest could take around 2-3 hours. Plan extra time for breaks, sightseeing, or to simply appreciate the tranquility of the surrounding forest.
There are a few noteworthy stops to make along the Kisatchie Forest Run:
Kisatchie Bayou Recreation Complex: For picturesque picnic spots and serene bayou views, be sure to take a break at this recreation complex.
Kisatchie Ranger District Visitor Center: Gather more information on the forest, its flora and fauna, and the various trails available for exploration.
Longleaf Vista Recreation Area: Enjoy the panoramic views from the scenic overlook and check out the nature trail for a chance to stretch your legs.
The Kisatchie Forest Run is considered a moderately challenging ride. It features a good balance of curves, elevation changes, and straightaways, with well-maintained asphalt roads. Regardless of your skill level, take your time and enjoy the ride, as the main focus should be on the beautiful scenery.
Keep in mind that since you'll be riding through a national forest, it's essential to be respectful of the wildlife and follow the posted speed limits. Observe all traffic laws, and remember to bring along essentials like water, snacks, sunscreen, and a camera to capture the breathtaking views. Combining nature's beauty with the thrill of the open road, the Kisatchie Forest Run promises an unforgettable motorcycle adventure in Louisiana's splendid wilderness.
5. The Toledo Bend Forest Byway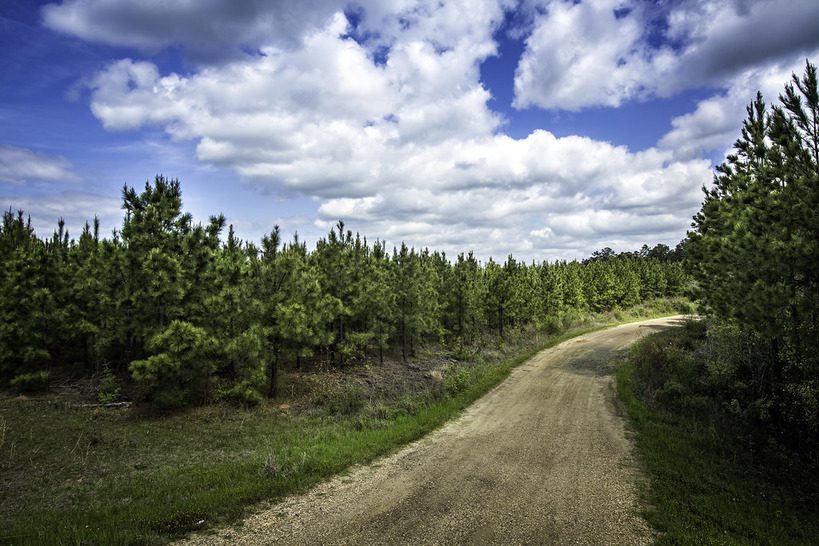 As a motorcycle enthusiast, I'm excited to share the Toledo Bend Forest Byway with you. This scenic route in Louisiana offers stunning views of the Toledo Bend Reservoir, the Sabine National Forest, and the Kisatchie National Forest.
The ideal time to embark on this ride is during the cooler months of October to April. Not only will the weather be more pleasant, but you'll also find the landscape beautifully adorned with fall colors or freshly blossoming trees.
Spanning approximately 76 miles, I'd suggest allocating about 1.5 to 2 hours for this ride, depending on your speed and number of stops along the way.
Places to Stop:
North Toledo Bend State Park: A great place to stretch your legs or even spend the night if you're looking to extend your trip.
Hodges Gardens State Park: Don't miss the opportunity to visit this park, featuring beautiful botanical gardens and scenic overlooks.
South Toledo Bend State Park: This park offers camping spots, fishing piers, and picturesque nature trails for a well-rounded experience.
Overall, the ride is quite manageable, with gentle curves and elevation changes. I'd rate it as low to moderate difficulty—perfect for riders of various skill levels.
Other Information:
Be cautious of wildlife crossing the road, as the forests are home to a variety of species, including deer and wild turkeys.
Gas stations can be sparse on this route, so it's wise to fill up your tank before starting your journey.
Cell service might be spotty in certain areas, leading me to recommend carrying a physical map or downloading an offline GPS app.
The byway encompasses LA Highway 191 and LA Highway 6, offering riders the choice between a shorter or longer ride based on preference.
6. The Acadiana Byway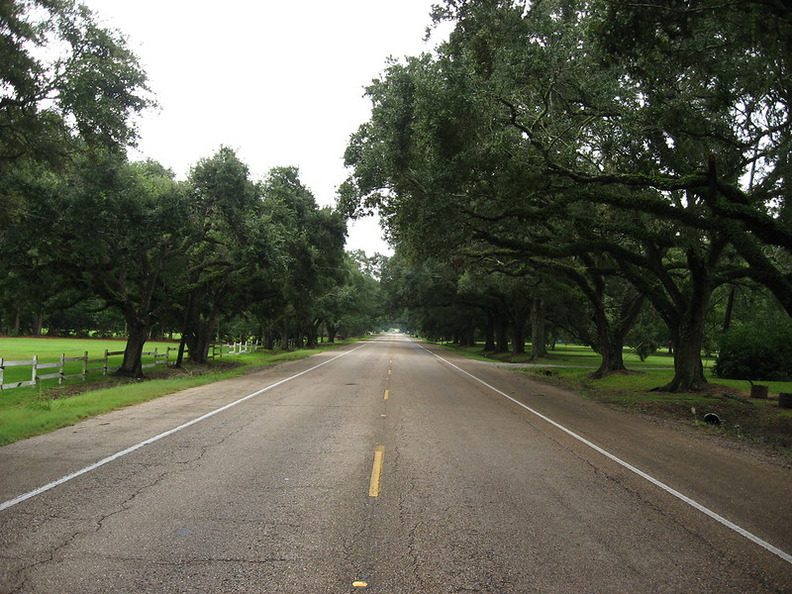 This stunning route is nestled in the heart of Louisiana and offers an unforgettable motorcycling experience. Exploring this scenic byway is a must for anyone who loves a great ride and wants to get a taste of Southern hospitality.
Although the route is accessible year-round, the most enjoyable time to ride the Acadiana Byway is during the cooler months of October through April. Avoid the hot summer months, when temperatures can soar and humidity levels can make for an uncomfortable trip.
Distance with time to travel: Stretching over 283 miles, this trip can be completed within a day, but I'd recommend taking two days to make the most of the stops and scenic views.
Places to Stop:
St. Martinville – Visit the famous Evangeline Oak and explore the Acadian Memorial.
Avery Island – Home to the Tabasco Factory, discover the fascinating history behind this world-famous hot sauce.
Breaux Bridge – With classic Southern architecture and small-town vibes, it's the perfect spot for an overnight stay.
Beginners and experienced riders alike will find the Acadiana Byway an enjoyable ride, featuring long stretches of well-maintained roads surrounded by beautiful landscapes. There may be some slight elevation changes but nothing too challenging.
Other Information:
The route winds through 22 cities and towns, offering an authentic Cajun and Creole cultural experience.
Traffic is typically light along this route, making it a less-stressful and enjoyable ride.
The Atchafalaya Basin Bridge, one of the world's longest bridges, is along the Acadiana Byway route. Be prepared for an impressive crossing.
7. Jimmie Davis Highway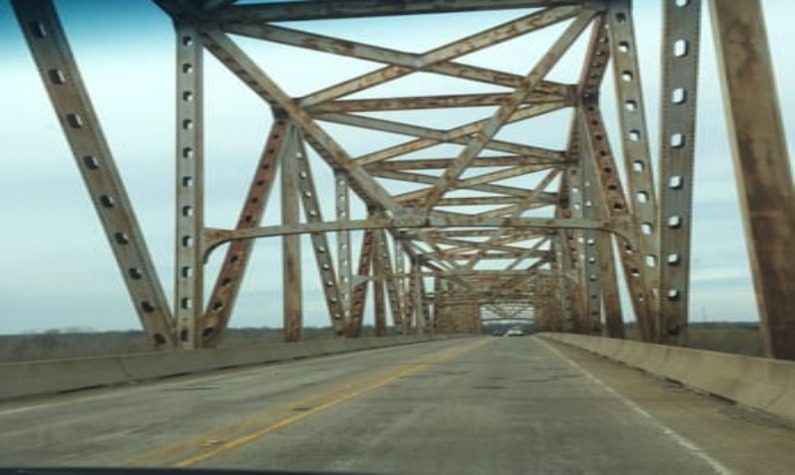 As a motorcycle enthusiast, I've always appreciated the beauty and charm of Louisiana's diverse landscapes.
While Louisiana has a pretty consistent climate year-round, I'd suggest the spring and fall months for the most enjoyable motorcycle adventures. During these periods, you'll experience the state's mild temperatures and fewer rain showers.
The Jimmie Davis Highway stretches approximately 22 miles between Baton Rouge and New Roads. Depending on your pace and how often you stop to take in the scenery, the entire ride may take about 1 hour.
During your ride, consider stopping at these noteworthy spots:
Saint Francisville: A picturesque town with beautiful antebellum homes, perfect for a lunch break or leisurely exploration.
Cat Island National Wildlife Refuge: A true wildlife haven, offering a chance to admire diverse species and stunning nature.
Louisiana State Capitol: The tallest state capitol in the US, where architecture enthusiasts can appreciate the building's impressive design.
The Jimmie Davis Highway offers a relatively easy ride, making it suitable for all skill levels. The roads are well-maintained and the curves are gentle, providing a laid-back and enjoyable ride for both seasoned riders and beginners alike.
As you cruise down this scenic route, keep these additional tips and considerations in mind:
Pay attention to local weather forecasts, as sudden rain showers can occur in Louisiana's unpredictable climate.
Don your gear! Louisiana law requires all motorcyclists to wear helmets, so bring one along to stay safe and abide by the law.
Keep an eye out for wildlife, especially in the rural and wooded regions along the way. Being attentive can help you avoid any unwanted encounters.
8. Louisiana's Spine-Tingling Devil's Swamp Ride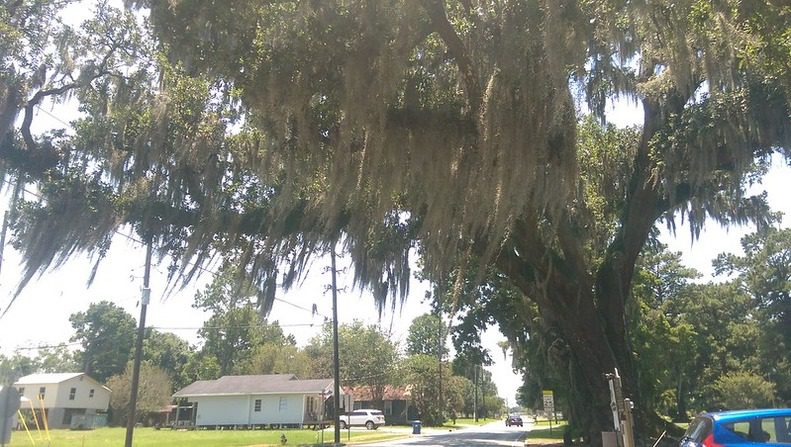 As we dive into the list of top motorcycle rides in Louisiana, let's talk about the Devil's Swamp Ride. This thrilling route offers an adrenaline-pumping experience that any adventure seeker on two wheels would love.
The months of March to May and September to November are the best times to enjoy this ride. The moderate temperatures and lower rainfall during these months create perfect riding conditions. Avoid the summer months due to high heat and humidity, which can make riding uncomfortable.
The Devil's Swamp Ride covers a 120-mile stretch, which takes around 2.5 to 3 hours to complete without any stops or breaks. Considering the exciting spots along the way, allocating an entire day for this ride would be ideal for a complete experience.
As I ride along the swamp, I always stop at these fascinating places:
The Back Brusly Oak: A majestic tree that's over 500 years old.
Paradise Louisiana: A must-go spot for seafood lovers.
Belle of Baton Rouge: A great riverside casino stop.
The Devil's Swamp Ride can be categorized as moderate in terms of riding difficulty. The road has twists and turns that challenge experienced riders while remaining accessible to those not quite as seasoned.
Some other essential pieces of information include:
Beware of the occasional alligator crossing the road – drive carefully!
A helmet is required by Louisiana law.
Keep an eye out for any road closures due to flooding during particular seasons.
FAQs
What is a popular motorcycle route in Louisiana?
The Folsom-Bogalusa Loop Is A Popular Route That Showcases The Diverse And Scenic Countryside Of Louisiana, Making It An Ideal Day Trip For Motorcycle Enthusiasts.
What is a recommended route for experiencing Louisiana's Cajun Country?
The Cajun Country Loop Is A Recommended Motorcycle Route For Experiencing The Unique Culture, Food, And Landscapes Of Louisiana's Cajun Region.
Where can I find a list of the best motorcycle roads in the state?
Websites Such As MotorcycleRoads.com, BestBikingRoads.com, And GreatMotorcycleRoads.com Offer Listings And Descriptions Of Popular Motorcycle Routes In Louisiana.
What is a scenic motorcycle route in Louisiana that offers coastal views?
The Salt Marsh Tour Is A Beautiful Motorcycle Route In Louisiana, Providing Riders With Stunning Views Of The Coastal Wetlands And Marshes.
What time of year is best for motorcycle riding in Louisiana?
The Ideal Riding Season In Louisiana Is Between October And May, When The Weather Is Generally Cooler And More Comfortable For Riders.
Final Thoughts on Motorcycle Rides in Louisiana
It's been quite the journey exploring the top 8 best motorcycle road rides in Louisiana. There's no doubt that the state offers some fantastic routes for riders of all skill levels, but let's revisit some important details for those planning their own motorcycle adventures.
The ideal time to explore Louisiana's spectacular road rides is between March and November. This period generally has the most pleasant riding conditions, but it's wise to check the local weather forecast before heading out on your journey.
Make your Louisiana motorcycle trip even more memorable by stopping at these popular pitstops:
Quaint small towns with local eateries and shops
Scenic overlooks with panoramic views
Historical sites and museums
State parks and national wildlife refuges
While some routes are suitable for all skill levels, others offer more challenging riding conditions. Be sure to research the specific routes and choose one that is appropriate for your experience and comfort level.
When planning your road ride, consider these additional factors:
Make sure your motorcycle is in good working condition
Carry essential tools, safety gear, and a first aid kit
Keep an eye out for wildlife, especially in rural areas
Be aware of potential hazards, such as seasonal flooding or loose gravel
Following these tips, you'll be well-prepared to tackle the top 8 best motorcycle road rides in Louisiana. I hope this article has inspired and informed you, and I wish you a fantastic riding adventure! May the open road bring you joy and unforgettable memories.
Motorcycle Rides in the US by States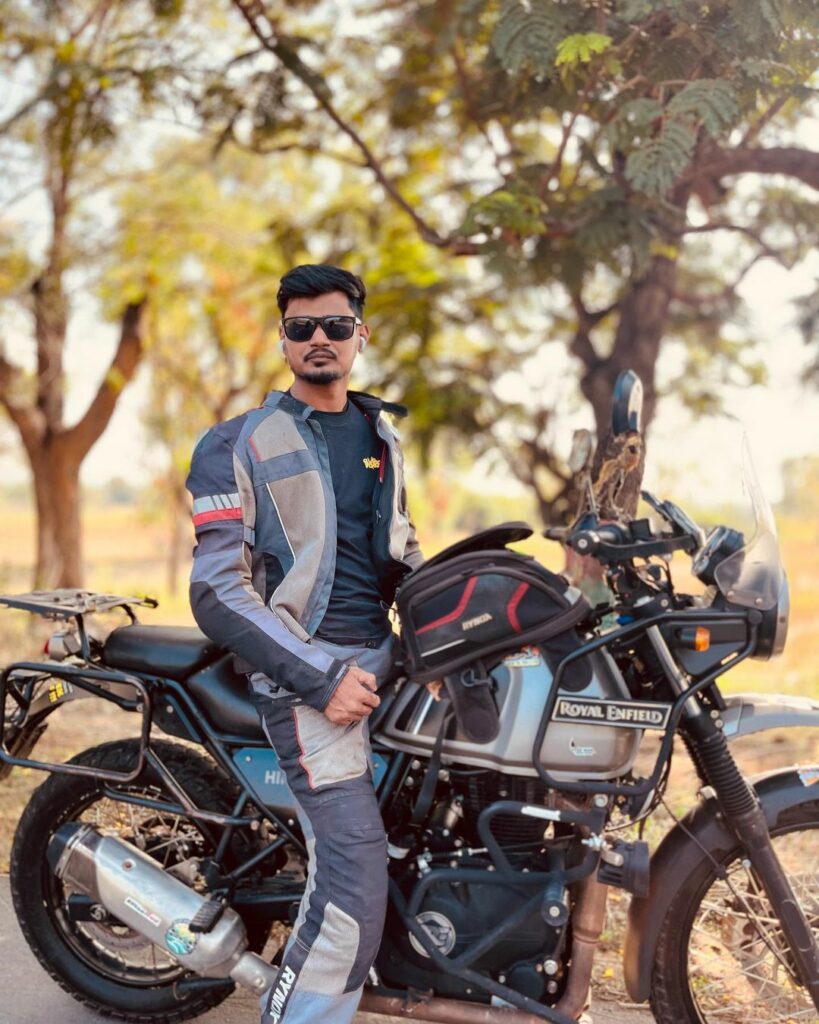 Vishwanath Mathpati
I am Vishwanath Mathpati, a full-time Blogger and Motorcyclist from Bidar, Karnataka. I love writing about my Motorcycles Stories and Riding Gears on this blog.
Know More About Me.
---
If you liked this article, then please subscribe to our YouTube Channel for more Bike Videos. You can also find us on Instagram, Twitter and Facebook.
Disclosure: As an Amazon Associate, I earn from qualifying purchases. Read more about Amazon Affiliate Disclaimer.